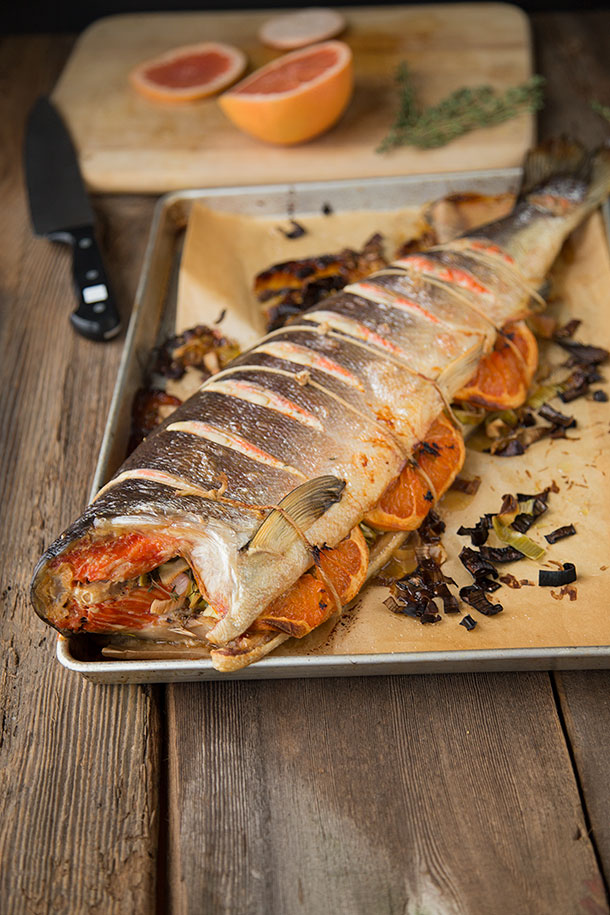 I really like salmon, especially if it has proper crispy skin while maintaining a delicate and moist flesh. Something about keeping the skin on helps keep it moist on the inside, kind of like a little protective steamer shell. Once I made that discovery I practically always eat my salmon with the skin on because I genuinely enjoy it and it's somewhat  difficult to beat perfectly cooked salmon in my opinion when it comes to fish.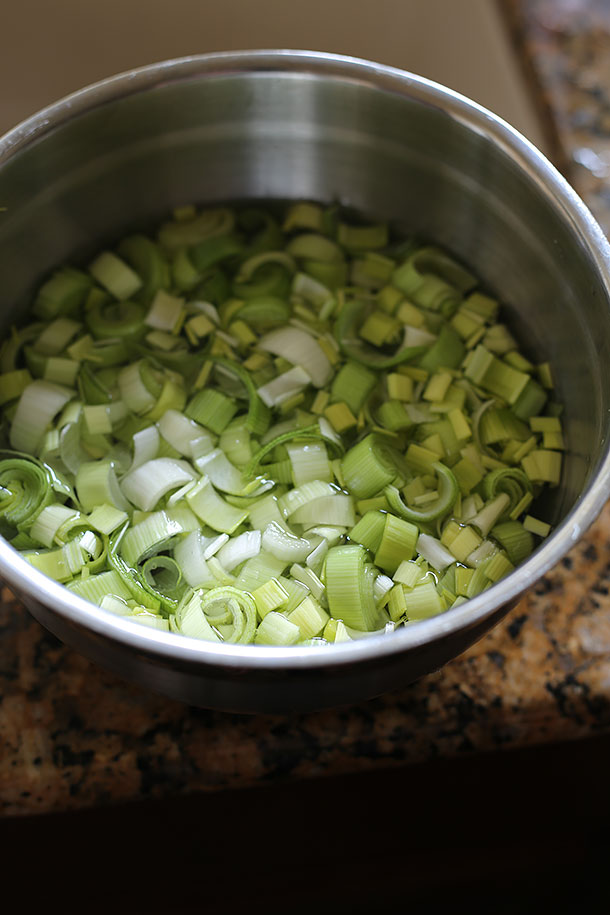 Not to mention the omega 3 profiles for salmon as I'm sure many of you have heard echo in your brain time and time again are pretty impressive. I know it's a pretty well known fact that salmon has a healthy dose of omega 3's but if you actually look into it you realize how great the health benefits of it really are. WIth the combination of the fact that they are just so tasty as well it's a win win. It's like a little angel swimming around in the ocean, a delicious scaly angel.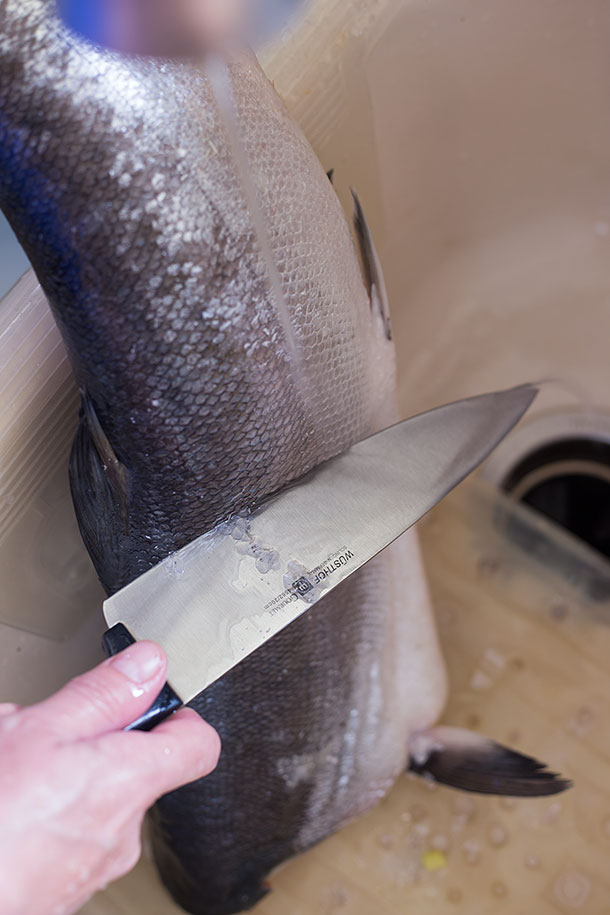 Lately I have noticed that wild caught fresh salmon has started becoming more abundant locally here in Houston. I suppose it's because they may be in season but I'm not sure exactly. Typically you can get wild caught salmon any time of the year here but it's almost always frozen. So the fact that it's actually fresh is not surprisingly a completely different taste and experience. The flesh is a much more vibrant pink and incredibly rich in it's natural oils. You can literally see the studs of the fish oil permeating through the skin of the fish, which may gross some out but to me it's more of a reminder of how fresh it is.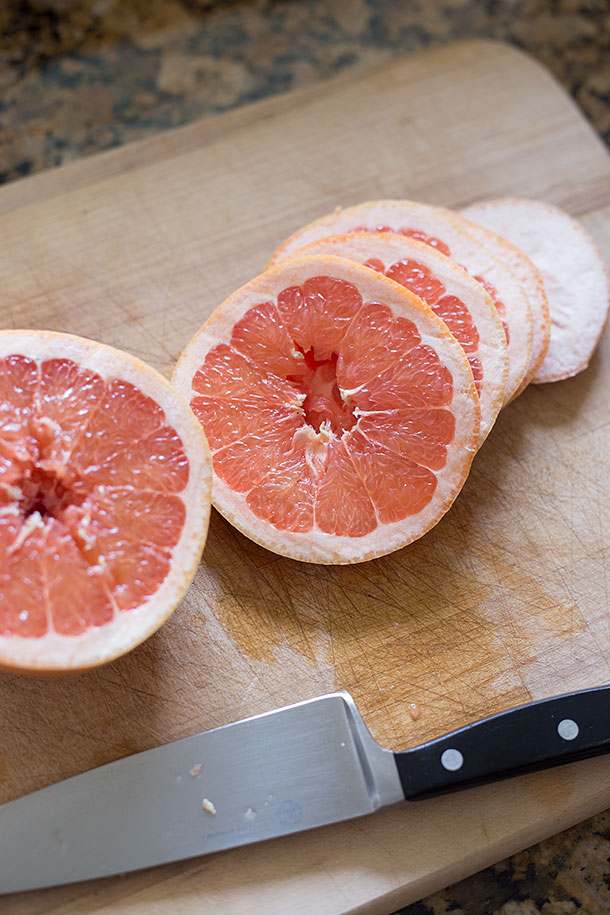 Now with this said abundance of wild caught salmon I noticed my local grocery store started carrying entire fresh wildcaught sockeye salmons for a limited time priced only at 6.99 a pound. Now I don't think I have to explain how good of a deal that is but they obviously had an overstock of them and needed to get rid of them and the fact that they were fresh and had not been frozen yet sold my parents and I right then and there. So without any hesitation what so ever I happily placed my order and stuffed the massive fish into my car and drove home happier than a 17 year old food blogger that just bought an entire salmon.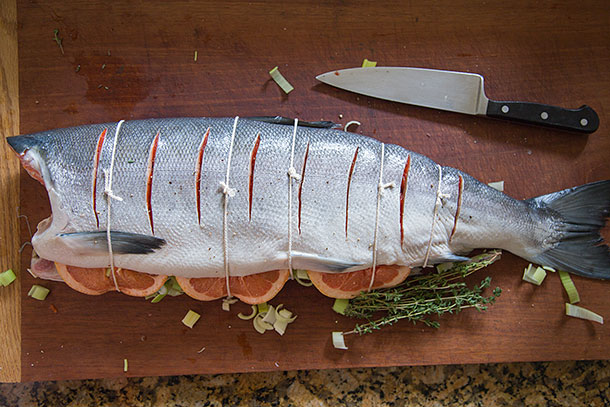 Upon arrival at home I decided  I had to do it some justice and stuff it with some fragrant thyme, slightly sweet and tart grapefruit slices and fresh leeks.  Originally i was gonna grill it but then that brings me back to my initial banter in the beginning, leaving the skin on, and I really didn't want it to stick because that's one of my biggest fears. It just saddening when you lift up a beautiful piece of meat or fish and a chunk of it seems to have lagged behind on the grates. So I decided the oven would be a better place and I feel like that was the right decision.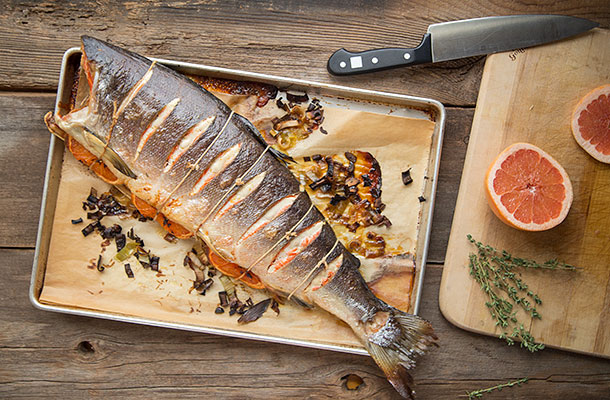 Whole Roasted Salmon with Grapefruit and Leeks
Ingredients
whole salmon (about 5-7 lbs)
3 medium leeks
4 cloves of garlic minced
1 medium grapefruit cut into slices ¼ inch thick
5 large sprigs of thyme
salt and pepper to test
Instructions
Preheat the oven to 425 degrees.
Cut the root bottoms and hard green tops off of your leeks and discard then slice all the way through the leek lengthwise but keep the halves together then slice it in to ½ inch rounds so you have 2 moon shaped slices each about ½ inch thick.
If your salmon isn't open already carefully make a cut into belly of the salmon and clean out the cavity so you have a decent sized pocket most of the way down the salmon to stuff. Then make slits in the skin about ½ inch deep and 2 inches apart on both sides of the salmon.
In a small bowl mix the minced garlic and sliced leeks then stuff the salmon with the garlic and leek mixtures, then the slices of grape fruit and then the sprigs of thyme. (If you don't have enough stuffing space for al of the slices of grapefruit serve the salmon with a slice of grape fruit) then if you have any remaining slices of leek just sprinkle them around and closely to the salmon and be sure you drizzle a little avocado oil or melted ghee over them.
Tie the salmon at 2 inch intervals with kitchen twine and place diagonally on a parchment lined baking sheet and then into the oven for 50-60 minutes or until firm to the touch.
Turn your broiler on high and broil until the skin get nicely browned, crackly and crispy.