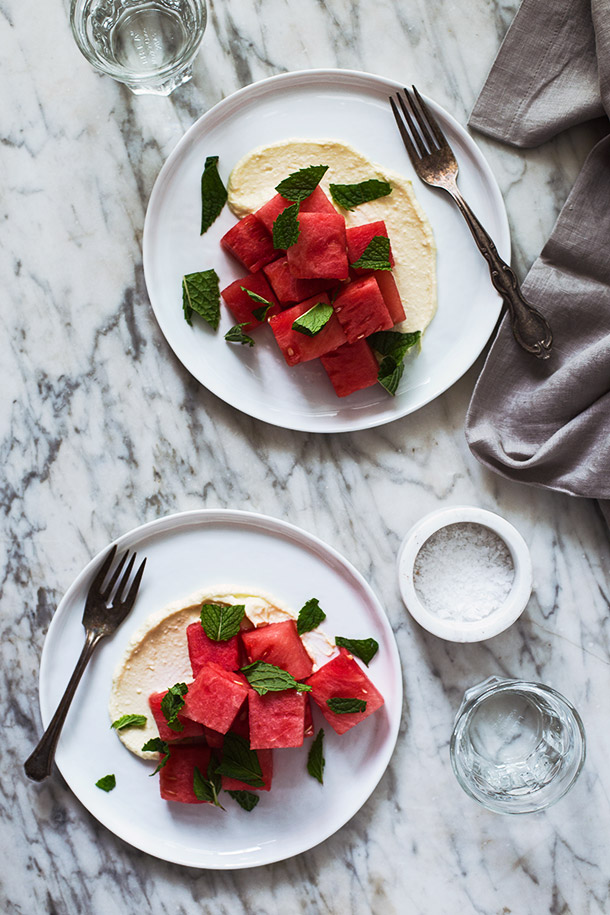 Summer has not come to a stop yet in Texas. It's been a good 103 degrees fahrenheit here at a constant, the lows being at 90 at night. Pretty much you can't go outside without getting drenched in sweat whether you are doing physical labor or not. With that said staying inside and cooking typically keeps me cool and going to work out tends to be my most uncomfortable moment since my gym is based inside a warehouse.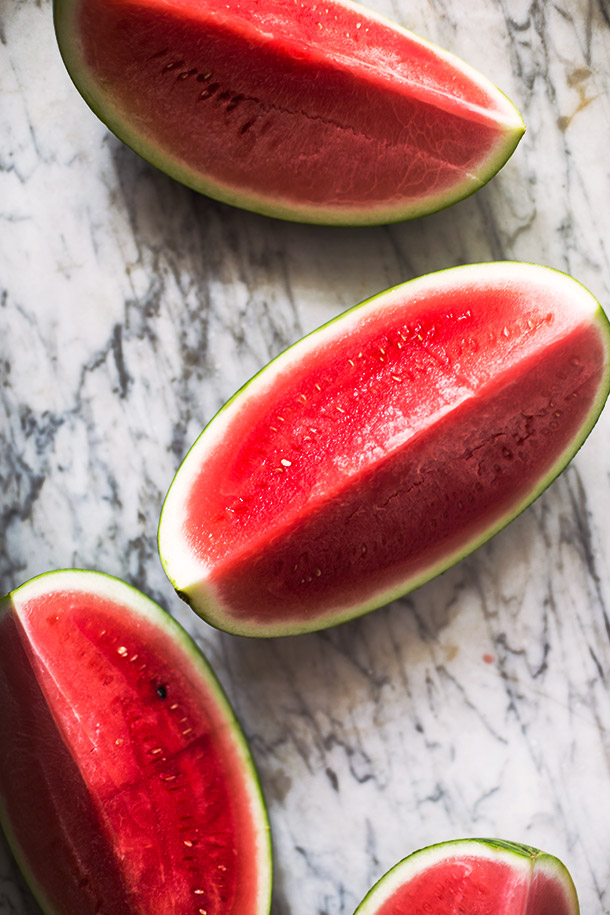 I do tend to crave a lot of watery and sweeter foods like watermelon and stone fruit during this time of year so I end up eating an extraordinary amount of it. I was thinking back at this moment when I was in NYC a few weeks ago at this restaurant called Esme. After a sweat induced walk around the stagnantly hot streets of NYC I stopped in there to get an iced coffee and ended up ordering one of their refreshing looking watermelon salads. Lets just say it was so efficient at cooling me down and refreshing me in the most delicious way I had to do a rendition of my own.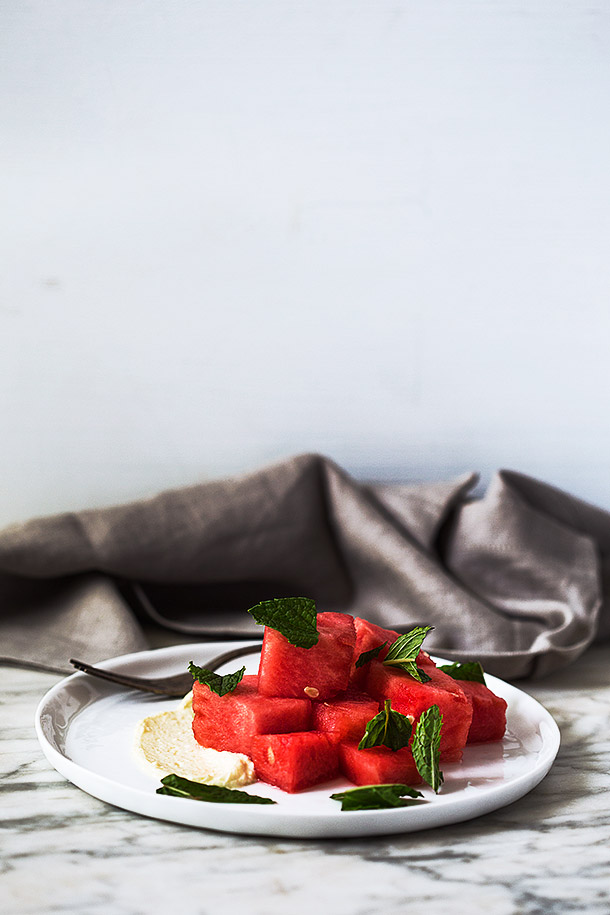 This is a salad that is very simple and incredibly easy to make and also has a wonderful sweet and salty contrast. It's really something that anyone can make and have it look like it took painstaking hours of calculated assembly with a pair of tweezers. It makes for a truly wonderful starter before a meal to cleanse everyones palate and increase their appetite. That's implying that they wouldn't want a second round of this salad though so…just keep that in mind.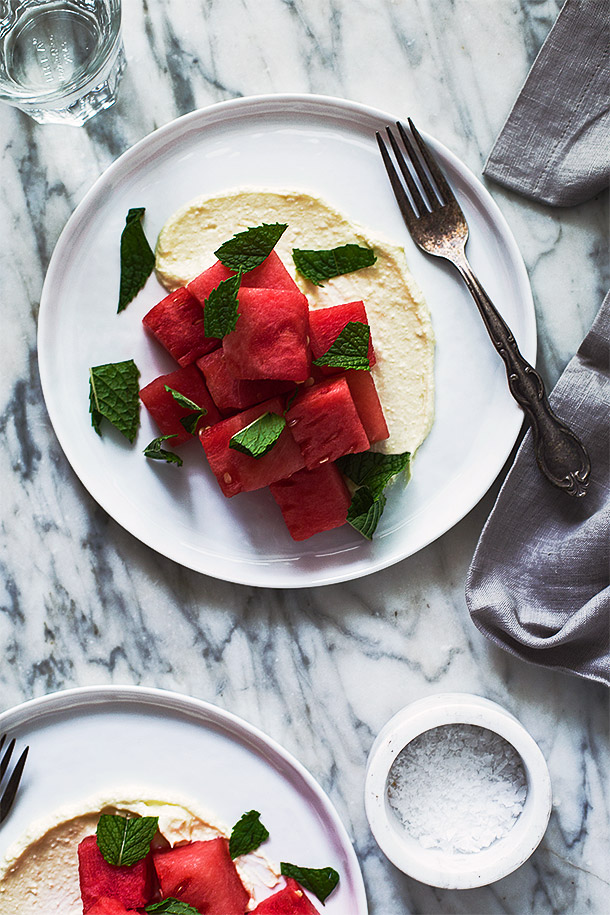 This is unrelated to this post but I just wanted to say that my T-shirts on Teespring actually sold past their goal yesterday so thank you to everyone who got one! I will be getting more of them up there as soon as I can and this time with some more options like aprons so keep an eye out for them!

Watermelon Salad with Whipped Feta
Ingredients
½ large watermelon cubed *see notes*
fresh mint, roughly chopped for serving
Whipped Feta:
5 ounces feta, crumbled
2 ounces cream cheese
½ lemon of lemon juice
¼ cup extra virgin olive oil
1 tablespoon heavy cream
Instructions
In a blender add the feta, cream cheese, and lemon juice. Blend it until somewhat smooth, scraping down the sides when necessary.
Add the olive oil to the blender and blend that in there until smooth, scraping down the sides as necessary. Finally add the heavy cream and repeat the same step, until it is completely smooth (some very small granules of feta are okay).
On each plate add a tablespoon sized glob of feta near one of the edges of the plate and with the back of your spoon run it through the whipped feta in the direction of the opposite end of the plate to create a swooshed effect. Add the cubed watermelon along the swoosh arranging it as you please and stacking where you like. Repeat this for each plate and garnish with mint. Serve immediately
Notes
I like to cube my own watermelon because the texture and flavor is better since it's freshly cut. It's ridiculously easy and I cut mine using this fantastic and easy method
here
.