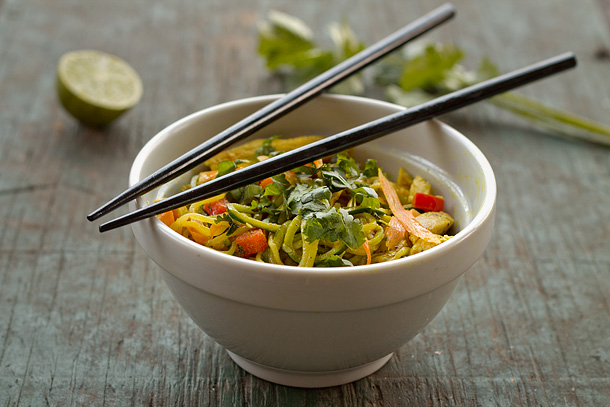 I have always had a strange allure to Asian food. It's just so perfect with the use of powerful flavors while maintaining balance and subtlety. No flavor ever overpowers the other, they just work together, if done correctly that is. In fact Vietnamese food for example is all about balance of flavors. That balance consists of 5 specific elements or levels which include spicy, bitter, sour, sweet, and salty. The balance of those specific flavors is what can make a great Vietnamese dish.  Did you notice that MSG was not on that list? What a surprise.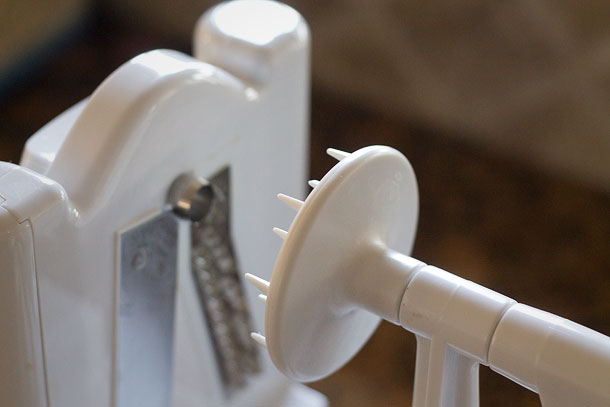 Now I don't want to start sounding like some kind of Vietnamese food expert because I am far from it. But it's always nice to know a little bit of the "secrets". Plus explaining anything like that just makes you look like a culinary genius, so next time you are talking to a friend about Vietnamese food bring that up, and you are now a culinary genius in that persons eyes. Or a pompous know it all chef. Cross your fingers for the culinary genius one, because that is what I'm doing. Regardless, that little bit of information actually will help you create a balance for your Vietnamese dishes, so long as you can pick out your flavors in an ingredient.
I really like freshness with spiciness when it comes to a stir fry, which is why these zucchini noodles are so amazing with it thanks to my amazing spiralizer. When I made this stir fry it kind of came by me by accident. Okay, completely on accident. I was incredibly hungry and it was already past 1 o clock, and I am all about eating my lunch at the right time.
If it starts to get late I just get too hungry and am not as pleasant a person to be around. So I floundered around the kitchen for ingredients and came back to the stove top with the zucchini, left over chicken, bell pepper, and a carrot. My first though is that i would just dump it on a plate and eat it because I was way too hungry.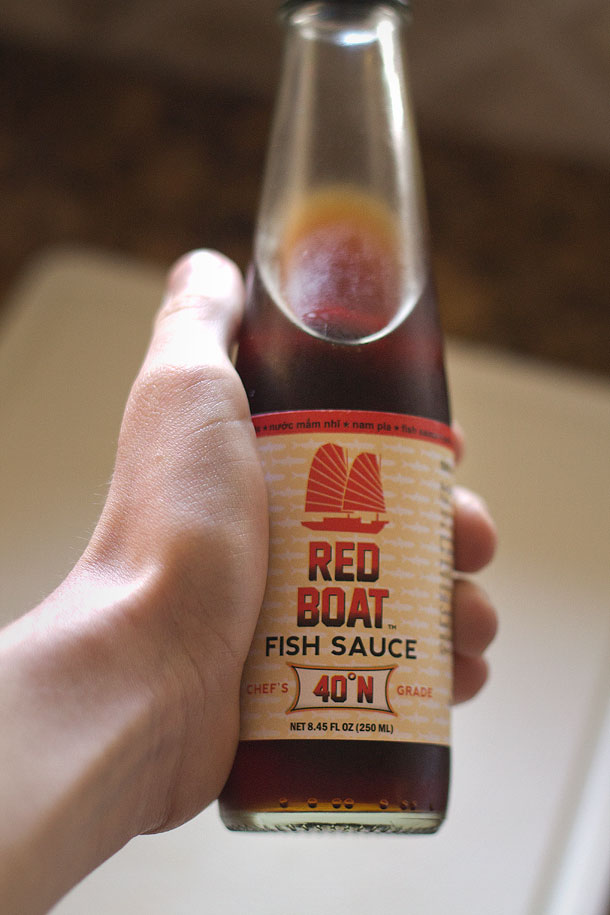 But instead I took some extra time and floundered some more and started adding things left in right and that's when I saw it. The fish sauce, also known as nước mắm. I learned about it through reading about it but was inspired to grab a bottle after seeing it on Nom Nom Paleo a while back, but never got around to using it, until lately. A light shined and the angels sang, so I snagged the bottle and immediately started thinking of the 5 Vietnamese flavor balances. After my epiphany, I began cooking wildly and voila, a stir fry that made my eyes widen the second I put it in my mouth.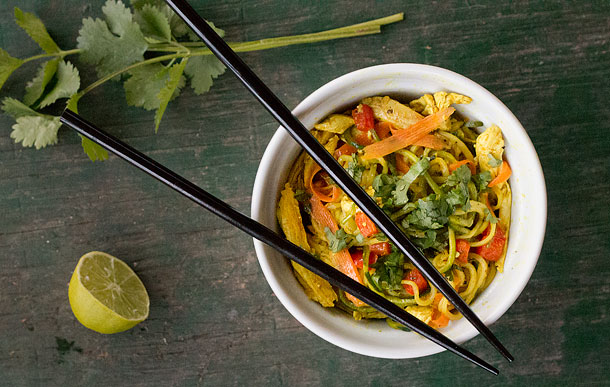 Now all I have to do is convince my parents about the whole "fish sauce" thing. I know it might sound gross, but believe me when I say this stuff is amazing and will add a ton of flavor depth to any dish, even ones that aren't Asian flavored.

Vietnamese Stir Fry (Paleo, Grain free, Gluten Free)
Ingredients
1 large zucchini worth of zucchini noodles (I used this amazing spiral vegetable spiral slicer for mine)
½ red bell pepper chopped
1 carrot peeled or shredded
2 cloves garlic minced
1 teaspoon fish sauce
1 teaspoon freshly grated ginger
2½ teaspoons curry powder
1 lime squeezed
precooked meat of any kind(I have only done it with leftover chicken so far but I bet it would be great with beef or pork as well)
fresh chopped coriander A.K.A cilantro
walnut or avocado oil for cooking
1½ teaspoons toasted sesame oil
pepper to taste (you can add salt as well if you like, but the fish sauce adds plenty of saltiness in my opinion)
Instructions
Heat walnut oil in a wok or medium sauce pan over medium heat.
Once pan is warmed add minced garlic and ginger, once fragrant add red bell pepper and sautee until it begins to soften then add the carrot and continue to saute for about a minute or two.
Add meat and let sit in pan until meat is warm, then turn the heat to medium high and add the curry powder and zucchini noodles and keep your pan moving. Dont let the meat and veggies scorch you just want to brown them a little over the higher heat. So keep the pan or wok moving and then add the lime juice, fish sauce and toasted sesame oil, black pepper and a little bit of the chopped coriander but save some for garnishing.
Toss the pan and keep it moving fast over the heat until everything is thoroughly coated with the curry powder and everything.
Continue this until your zucchini noodles begin to turn slightly translucent, once they are translucent your dish is done.
Split between two bowls and garnish with your remaining chopped coriander A.K.A cilantro.
Notes
When it comes to the meat you can cook it fresh if you like, but the thing about this dish is that I made it fast and easily with leftover chicken that was in the fridge. So if you have any leftover meat this is perfect for a quick lunch or even dinner.