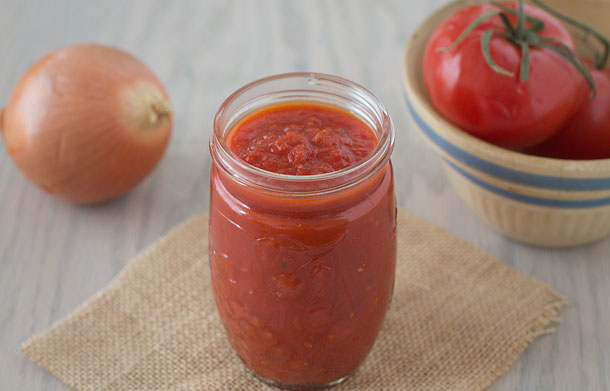 I've always been afraid to actually take on making my own tomato sauce. But after trying it, I realized it is actually incredibly easy and very rewarding. I was nudged into doing it after reading through a book I got for Christmas called The Essentials of Classic Italian Cooking by Marcella Hazan. To which is actually a really great book and I am really enjoying it.
She explains everything so perfectly and doesn't skip a beat. I haven't read many cookbooks but I am just now starting up and looking through her book I have found some pretty great recipes, but among all of them I figured this one screamed the basis of Italian food. Fresh, simple, and robust ingredients combined to create an uplifting symphony of flavor.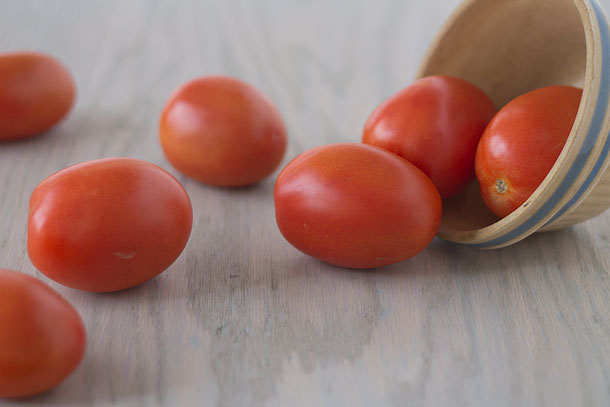 After reading through much of the book I actually learned a lot about several ingredients but the one ingredient I really understood the most after reading about it was tomatoes. I never knew how much of a difference it made when choosing tomatoes, whether it be for cooking or raw in a salad. It truly does matter. It depends on how watery they are, how sweet they are and how firm they might be when you bite in to them. It's actually pretty surprising how much information can make a difference in one round little red fruit. Speaking of, why do I keep hearing people call tomatoes a vegetable? Because they are not. They are a fruit. Just saying.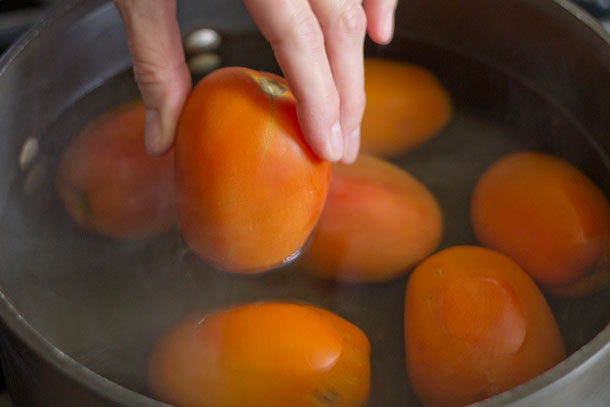 Anyway, regardless of whether or not they are a fruit. Which they are. I love using them in a lot of my dishes simply because they are easy to come by, they taste good, and they almost always provide a beautiful color. Now when it comes to picking out your tomato if you choose to use fresh tomatoes  which I highly recommend, for your tomato sauce it's important to remember that you want a nice meaty tomato that isn't too watery. The typical on the vine tomatoes known as Cluster tomatoes are not the ones you want. They taste good but they are far too watery for your sauce and will leave you a runny and bland sauce. My absolute favorite and recommended by Marcella Hazan herself for a good tomato sauce would have to be Roma tomatoes also known as plum tomatoes.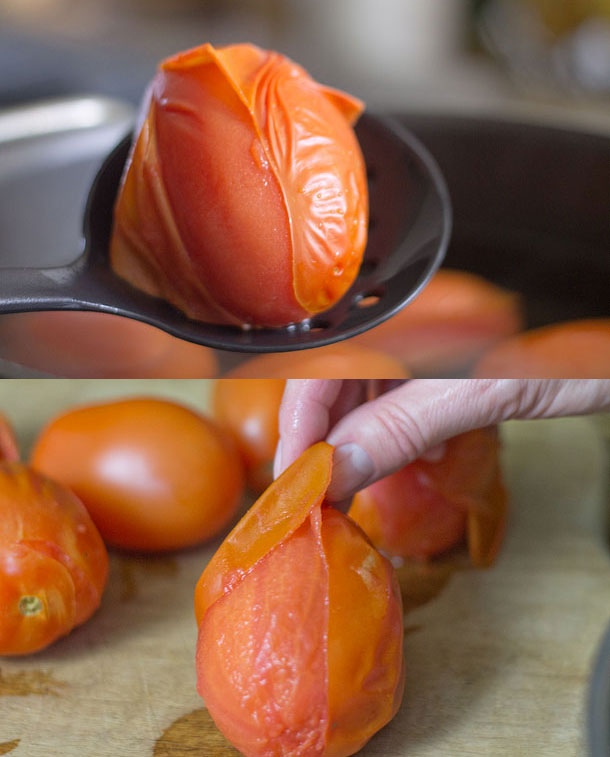 I specifically went back out to the store to find organic Roma tomatoes just for this sauce even though we actually had an over abundance of cluster tomatoes in our veggie/fruit basket.  That is how much of a difference it will make in your sauce. And as a side note the cluster tomatoes will not be neglected I promise. In fact they are already gone as I write this post.
If you cant find any Roma tomatoes then just find another meaty tomato such as a beefsteak tomato. And if you absolutely cannot find any of these less watery tomatoes at your farmers market or store then you can route to using high quality imported canned Italian tomatoes such as San Marzano tomatoes. But its worth any wait if you use fresh tomatoes in my opinion. The flavor is much more pronounced and robust than that of canned.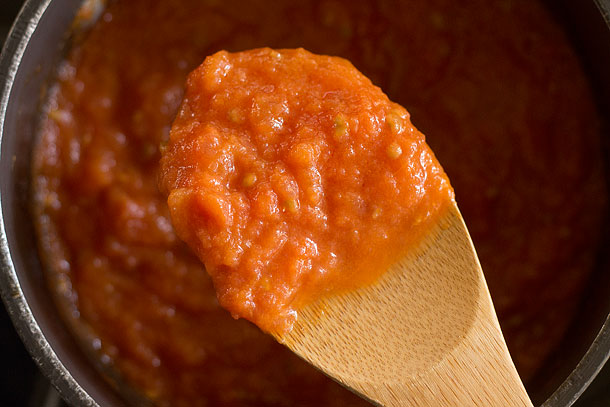 Although it shouldn't be too difficult to find them. I managed to even find organic Roma tomatoes, which with my luck is pretty surprising in itself. But after mastering the choice of tomatoes in your sauce you will create a thick, hearty, slightly sweet and irresistible sauce sure to make any Italian chef happy.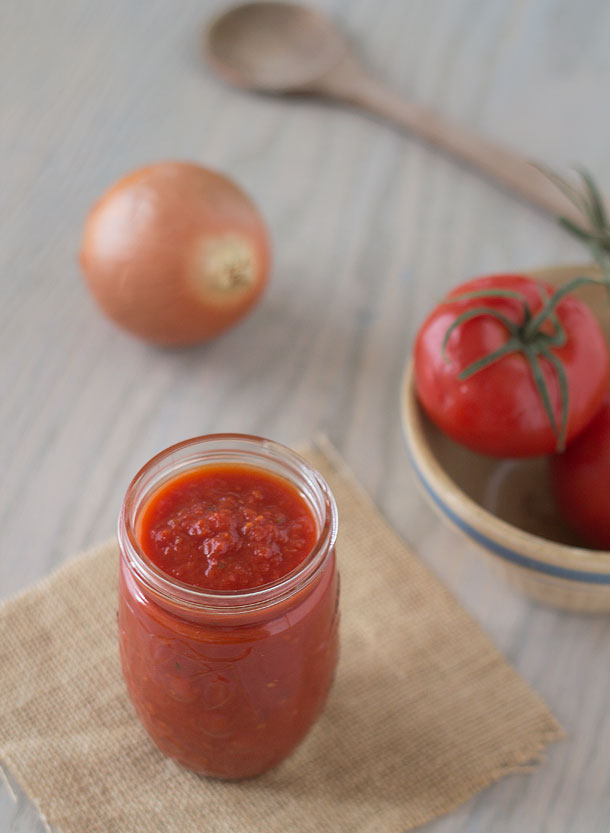 Ingredients
2 lbs fresh roma tomatoes
4 Tablespoons grass fed butter
1 medium onion cut in half and peeled (leave the ends on so it doesn't fall apart in the pot)
Instructions
Start by bringing a pot of water to a boil and drop in tomatoes for a minute or less until all their skins start popping open.
Pull the pot off the heat and drain the tomatoes of the water.
As soon as they are cool enough to handle carefully peel and pull off all the skins on the tomatoes.
Chop the peeled tomatoes into coarse pieces and toss them back in pot and add the onion and butter.
Bring to a slow and steady simmer and let simmer for about 45 minutes stirring occasionally and mashing any lumps or whole pieces of tomato against the side of the pot with your spoon.
You know when it done once the butter begins to separate from the tomato after at least 45 minutes of slow and steady simmering.
Serve immediately or store in the refrigerator or freezer. (Be sure to discard the onion before serving or before storing.
Notes
I suggest using Roma tomatoes at their ripest because the sauce will be much more mature and developed in taste and have a much deeper red color.