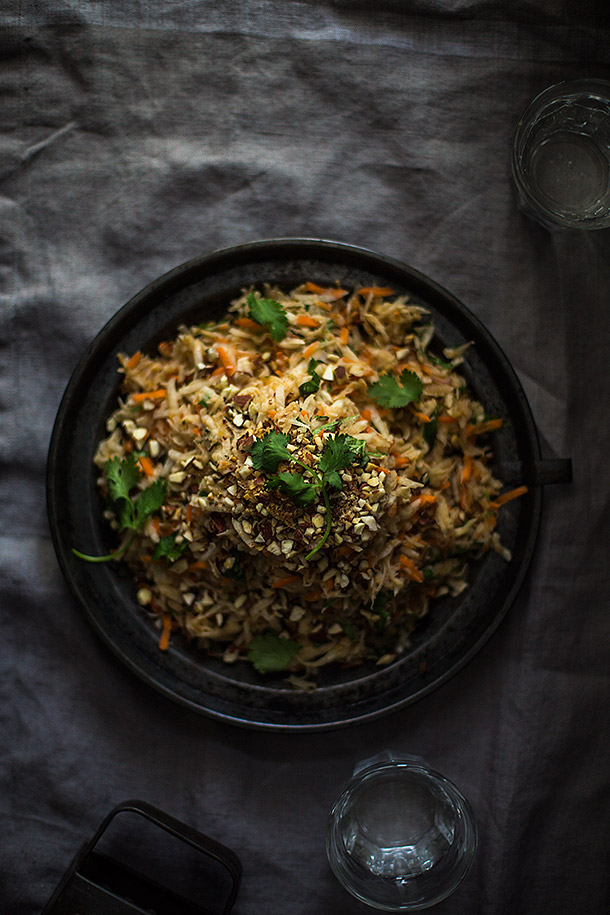 To be more accurate in terms of tradition, this salad would typically use green papaya. Unfortunately it's a lot more difficult to find than I anticipated. I initially bought a papaya that was in fact green but as soon as I cut into it the inside was still slightly orange and for the most part: ripe.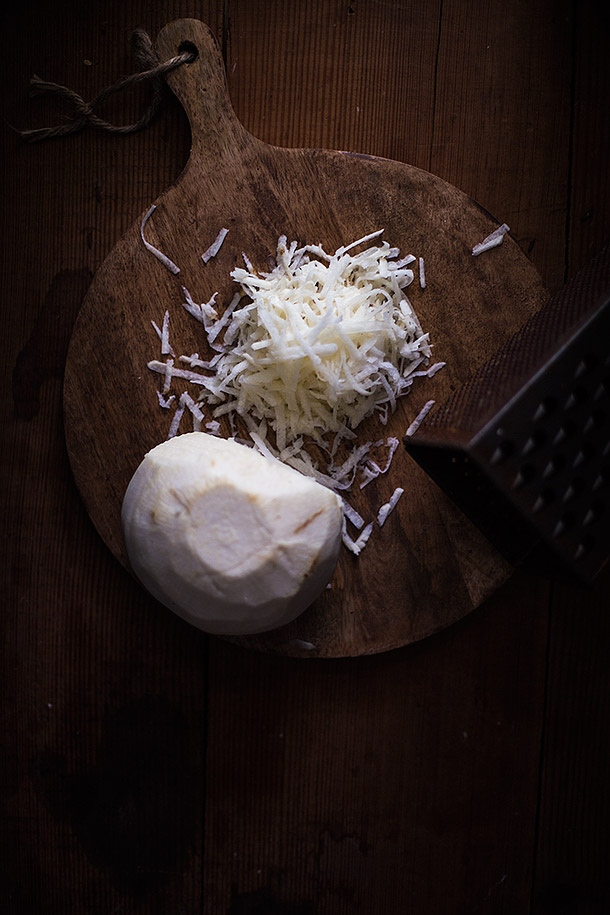 It was quite frustrating but I really wanted to make this salad recipe so I tested it with jicama in substitute and was quite happy with the results. The crunchy and slightly sweet flesh of the jicama was actually quite fitting for a salad such as this. The best part of this is not just that it tastes good but you can make it far ahead of time as the salad doesn't wilt. Its sort of like a cole slaw in the sense that it can be made in advance and somewhat similar due to the amalgamation of grated ingredients.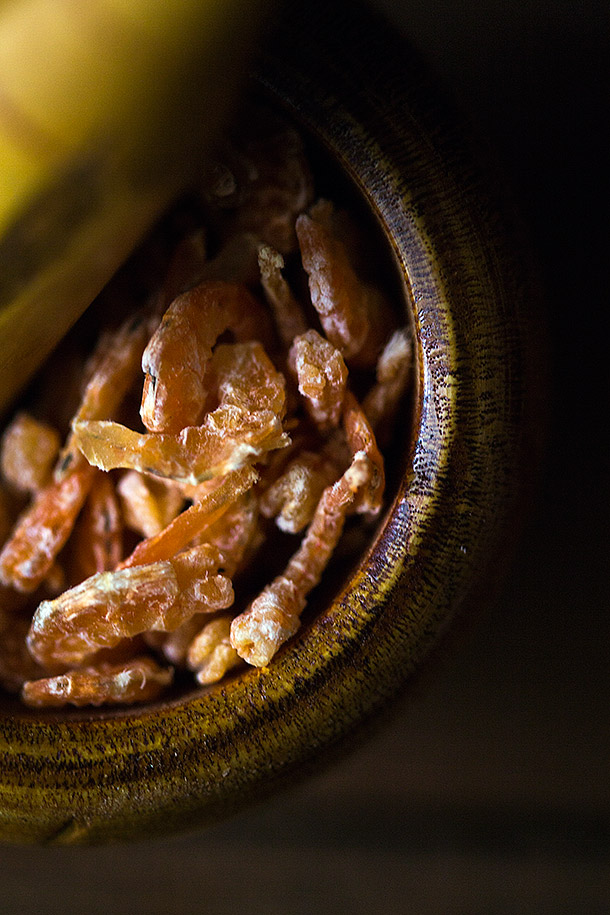 Other than that I managed to keep it fairly traditional with the dressing which actually is made without any sort of emulsion like you would expect with most dressings. Instead it starts with little dried shrimp which are ground into a powder and mixed with several other fragrant ingredients to create an intensely flavored paste. A symphony of flavors that scream Thailand that I first discovered when I went to the restaurant Pok Pok in New York. Of course Thailand is now next on my list to travel to.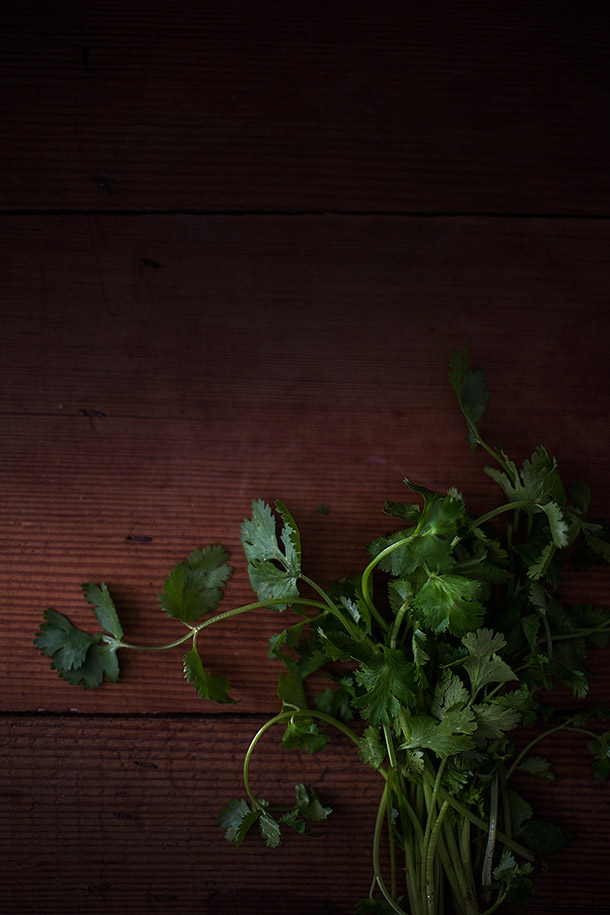 I've always had huge attraction to several types of asian food, especially Indian and Thai food. So whether you're a lover of thai food or just now starting on it I highly recommend starting with this salad. Try not to be afraid of the dried shrimp because they are there just to provide flavor just like you would use anchovy filets in a caesar dressing and it tastes nothing of shrimp. It's a salty, slightly sweet, and tart salad with an intensely wonderful flavor and crunch.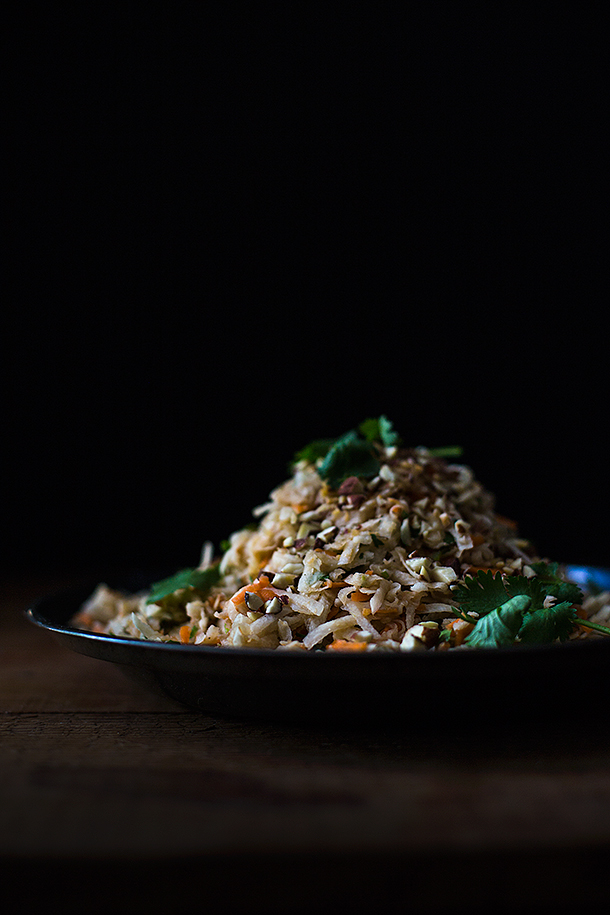 Thai Jicama Salad
Ingredients
1 large jicama peeled and grated
2 medium carrots grated
2 medium shallots peeled and grated
⅓ cup fresh cilantro chopped
¼ cup fresh thai basil chopped (sub regular basil if you don't have thai basil) *see notes
⅓ cup almonds chopped
Dressing:
1.25 oz dried shrimp
1 large clove garlic peeled and sliced thin
1 thai, serrano, or birds eye chili
2 tablespoons coconut sugar
zest of 1 lime
juice of 1 lime
1 tablespoon fish sauce
1½ tablespoons tamarind paste mixed with ½ tablespoon of warm water
small pinch of salt
Instructions
In a large bowl toss the jicama, carrots, shallots, cilantro, and basil until evenly distributed and mixed.
Grind the dried shrimp in a food processor until you get it's a rough powder. Add the chile and garlic and grind into the shrimp powder.
Pour the shrimp powder into a mortar and pestle and add the salt, coconut sugar, and lime zest. Grind into the mortar with your pestle until fully incorporated. Add the fish sauce, tamarind paste, and lime juice and mix well.
Heat a small pan over medium eat and add the chopped almonds to the pan. Toast for about 3-5 minutes, shaking the pan often to avoid burning, until the almonds are lightly browned. Pour onto a plate and allow to cool.
Toss the salad with the dressing and top with the toasted almonds. Serve immediately or save it to serve sometime later in the day.
Notes
You can typically find thai basil at your local asian grocery stores.