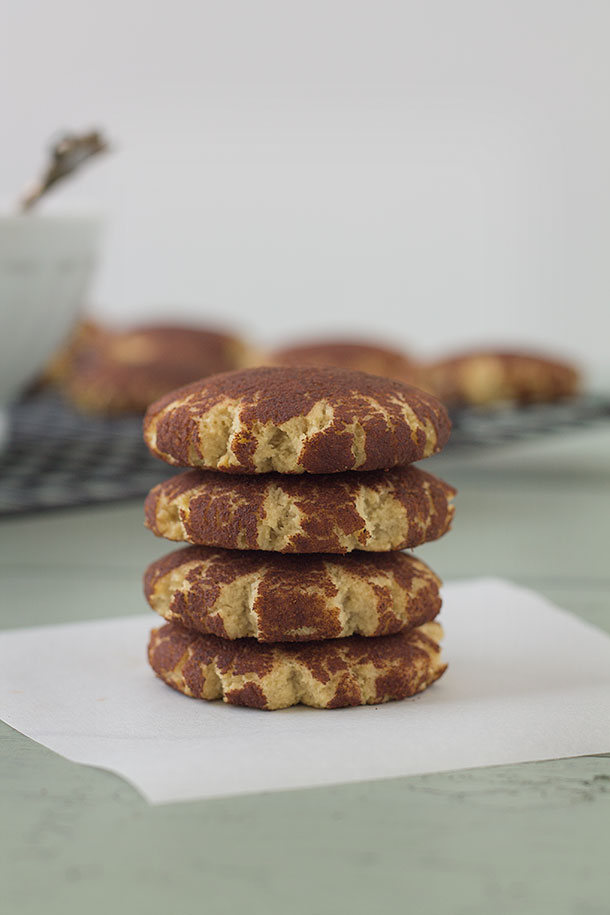 Ah the combination of cinnamon and buttery goodness. Cinnamon is so perfect on just about any baked good, but something about a snickerdoodle makes it significantly better. Back in the days where I had regular snickerdoodles I always recalled them to have a specific buttery and slightly salty richness to intertwine with the sweet and fragrant cinnamon. They had a texture that wasnt crumbly but soft and slightly chewy.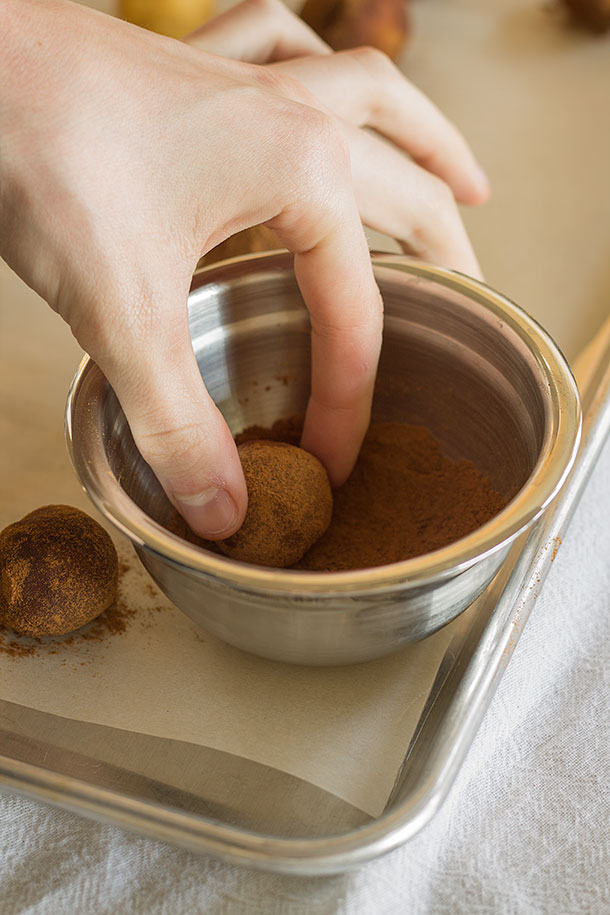 Surprisingly almond flour makes a really nice and chewy cookie so long as you keep the eggs to a minimum in it. Almond flour also adds a beautiful richness and buttery nuttiness to these cookies that you wouldnt get form a regular snickerdoodle, so I might say these are better. My mom was the one who introduced me to snickerdoodles when I was a kid. I specifically remember it actually because I remember her mentioning it and me being utterly beffudled by the name. Snickerdoodles? That's an incredibly weird name for a cookie.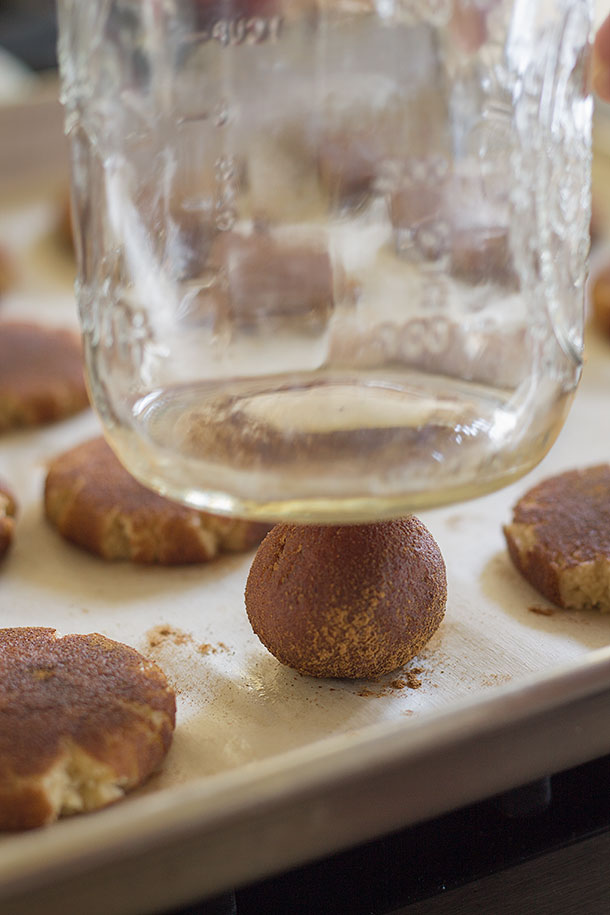 So she promptly showed me what a Snickerdoodle was and I fell in love. An incredibly simple cookie that has so much power and elegance with a misplaced name. I actually have no idea where the name itself came from. I tried researching it a bit and came up with a few results.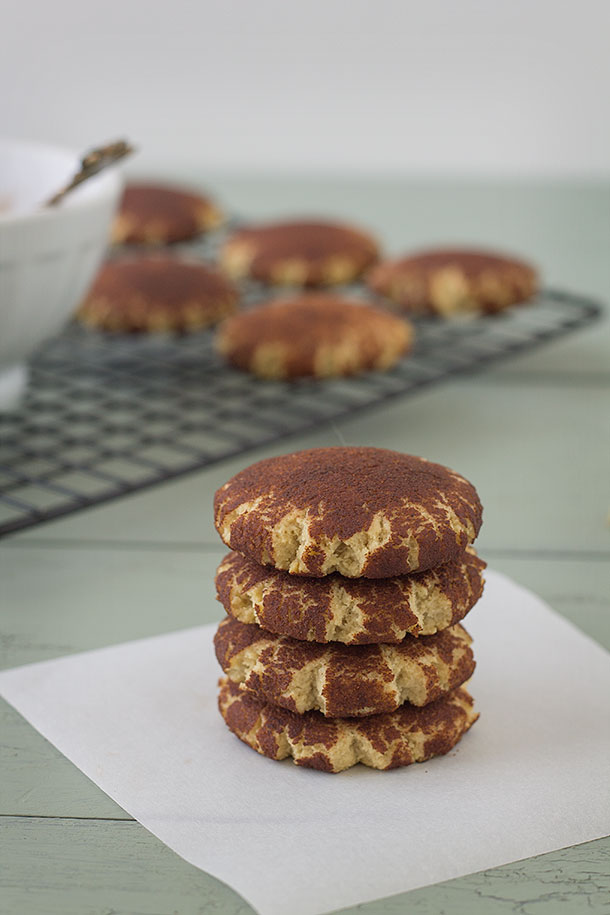 Some places said that it could have a German origin from the German word Schneckennudeln which are snail noodles, a type of pastry.I know, I just threw another weird pastry name at you, I apologize for that. Another source said it could just be another English cookie with a hilarious name. Either way, the name is a tad ridiculous. But I don't discriminate against odd and misplaced names especially this one because none the less they taste amazing and fill your house with the sweet smell of cinnamon.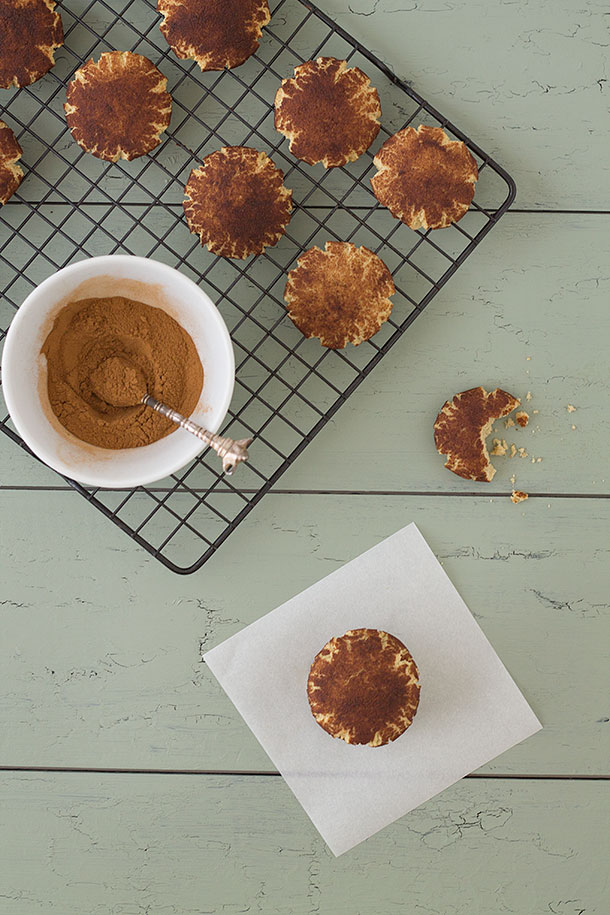 Snickerdoodles (Paleo, Grain Free, Gluten Free)
Ingredients
2 cups almond flour
2 tablespoons coconut flour
¼ cup coconut oil or butter (both variations work but the best tasting results were with butter of course)
1 egg
1 teaspoon vanilla extract
¼ teaspoon baking soda
¼ teaspoon salt if using coconut oil
¾ teaspoon liquid stevia with ¼ cup almond milk or ½ cup honey (you may have to add more coconut flour if using honey see notes section)
2 tablespoons cinnamon
pinch of salt
Instructions
Preheat oven to 350 degrees and line a baking sheet with parchment paper.
In a medium bowl combine almond flour, coconut flour, salt and baking soda until well combined.
In a small bowl add egg, vanilla extract, coconut oil or butter, and liquid stevia plus almond milk or honey and whisk together.
Pour wet ingredients into dry and mix until thoroughly incorporated and combined.
Roll dough into equal sized balls about an inch in diameter and place them on the baking sheet for now.
In a small ramekin or bowl place 2 tablespoons of cinnamon and roll each ball around in the cinnamon until completely coated and place back on the baking sheet evenly spaced apart with enough room for flattening them.
Dip either the bottom of a mason jar or cup with a rounded bottom into cinnamon and flatten each cookie about to about ½ inch thickness.
Place in the oven for 15-20 minutes or until the center of the cookies are no longer completely soft and have a slight resistance to the touch.
Place on a wire rack and allow to cool for at least 15 minutes.
Notes
If you're using honey you may need to add more coconut flour to have the dough thick enough to roll into balls. Just make it normally and if you need to add more simply add it by the tablespoon and incorporate it thoroughly until you can roll the dough into balls.