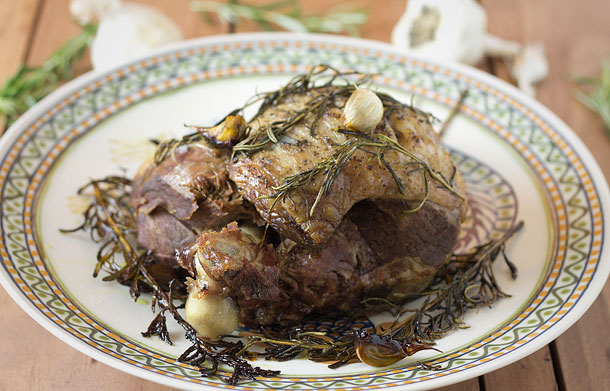 Only until recently I have started eating lamb a bit more often, and I must say I think it is easily one of my favorite meats now. Although, sadly lamb is kind of the underdog of meat, it turns out not many people eat lamb very much. Or at all for that matter. In fact the yearly consumption of lamb for the average American is less than a pound a year. Come on, that is a little bit sad. I think we need to work together and fix that because lamb is seriously something that should be re-integrated in to most peoples diets and not just for taste but for it's vast health benefits as well.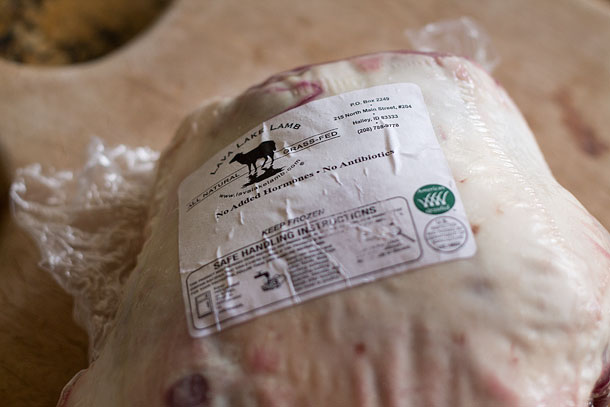 Lamb is high in omega 3 fatty acids which is a surprise for this kind of meat and it is a really good source of CLA and beta carotene, but  you only get  the beta carotene benefit if you get a good piece of grass-fed lamb. Speaking of grass fed lamb, a wonderful company called Lava Lake Lamb was nice enough to send me a nice leg of lamb just for this recipe with an amazing discount. So if your looking for a good source for lamb I can say now that their lamb is top quality.
In fact one of the best pieces of lamb I have ever cooked with. The actual meat itself was very clean, didn't have any strange smells to it while it was raw, in fact it smelled very clean as well, overall it was just a very beautiful piece of meat.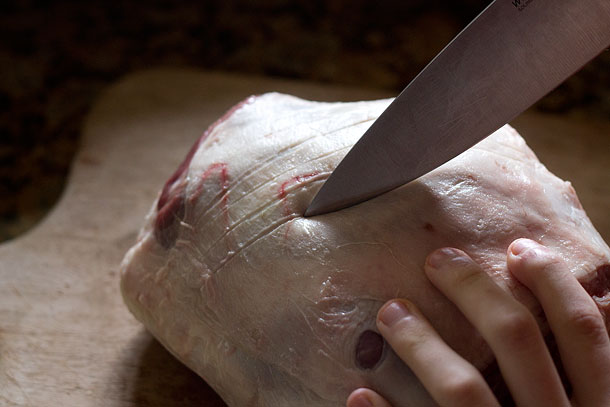 It's really important when choosing lamb to do your best to get the nicest quality and preferably grass-fed lamb because its way more nutritious and tastes much better. Moving on to taste for lamb I think a lot of people might be kind of hesitant on trying lamb. Simply because its not as popular type of meat,and from things that people claim about it but I am telling you that it is so something you should seriously consider adding to your food repertoire.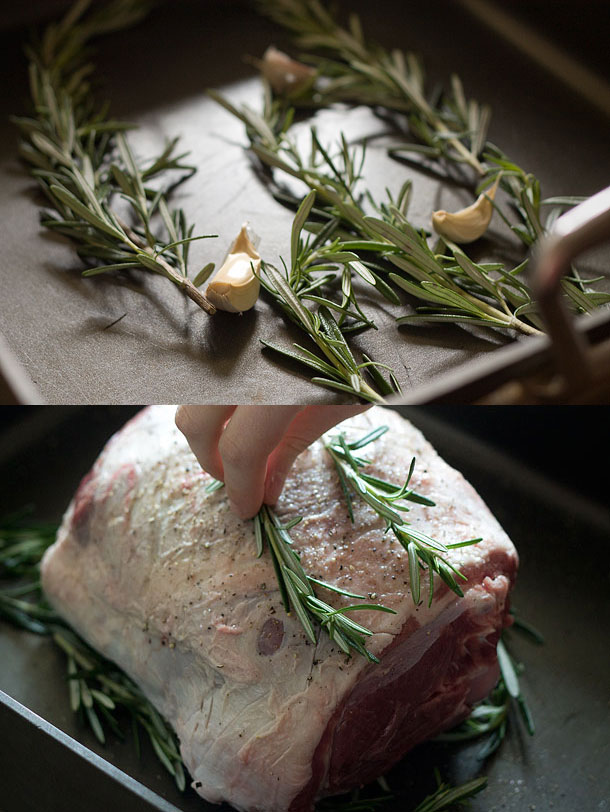 It definitely has its own taste that is very unique to most meats, but in a good way. It has a very rich and deep flavor that is incredibly good for these really cold winter days but is versatile enough to work for just about any season. For example, a nice leg of lamb makes an excellent centerpiece for the most amazing Easter meal. And if you cook it correctly you will be able to pull all of those wonderful flavors out and create an incredibly filling and satisfying meal that just about anyone will like regardless of the fact that it's lamb.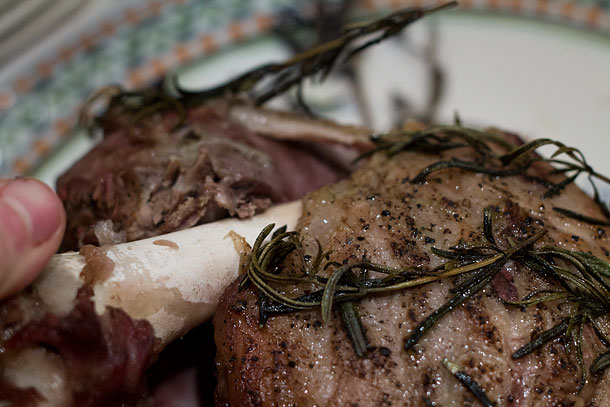 And with this recipe the lamb is very slowly cooked to absolute perfection. It starts at a very high temperature but due to the fact that you turn the oven down immediately when you put it, the oven's temperature slowly lowers to a temperature more suitable for slow cooking. That way while it stays hot for the amount of time that its lowering to that temperature it's vigorously cooking the meat for a short amount of time.
Thus yielding nice crispy fat at the top that melts slowly and bastes the meat making it literally so tender the boner falls right from the meat. It's beyond words how tender, succulent and moist this becomes after slowly roasting in the oven.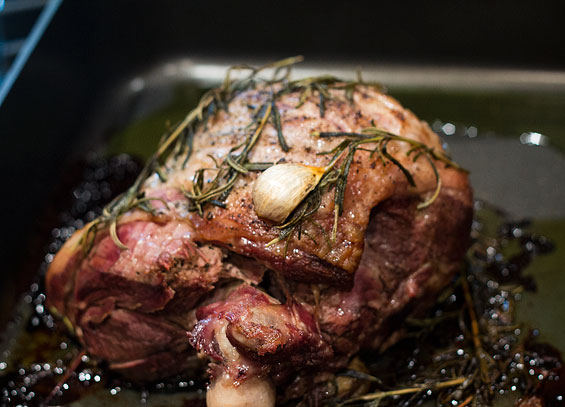 If you are ever wanting to try lamb this is definitely where you want to start.

Slow Roasted Leg of Lamb
Ingredients
8 fresh sprigs rosemary
6 garlic cloves whole and unpeeled
avocado oil or other high heat oil such as macadamia oil (another good avocado oil is this one)
salt and pepper to taste (make sure it's fresh ground pepper)
Instructions
Preheat oven to 450 degrees
Lay your leg of lamb fat side up on a cutting board and score the fat all the way across the top. Do this by taking your knife and applying slight pressure with the front end of the knife run it all the way across the top of the fat and continue until the entire top fat is scored and then do it the opposite direction to create a crosshatch.
Lay 4 sprigs rosemary and 3 garlic cloves in bottom of a roasting pan and place meat scored fat side up on top of the rosemary and garlic. (remember to leave the garlic cloves whole and unpeeled)
Lightly drizzle avocado oil over the scored fat part of the meat just enough to lightly coat most of it (about a tablespoon)
Salt and pepper to taste and then place remaining whole unpeeled garlic and rosemary on top of the meat.
Tent the entire roasting pan with foil and place in the oven, the second you place it in the oven quickly close the door and immediately turn the oven down to 325 degrees.
Let it roast in the oven covered the entire time for 4 hours and its done once the bone comes off easily.
Serve on a tray and garnish with rosemary. (This meat is so tender it isn't really possible to slice it so its easier just to pull it off with a fork and put it on your plate)
Notes
When scoring the meat don't put too much pressure or cut to deep. If you see red you've gone too far. It's okay if it happens slightly but just be careful. You can also make a pan sauce gravy with the juices that ooze into the pan by adding some chicken stock and red wine vinegar to deglaze it. Simple and wonderful for drizzling. As for what to serve with this I like to have this with mashed cauliflower and the pan sauces drizzled over that with some sauteed asparagus.