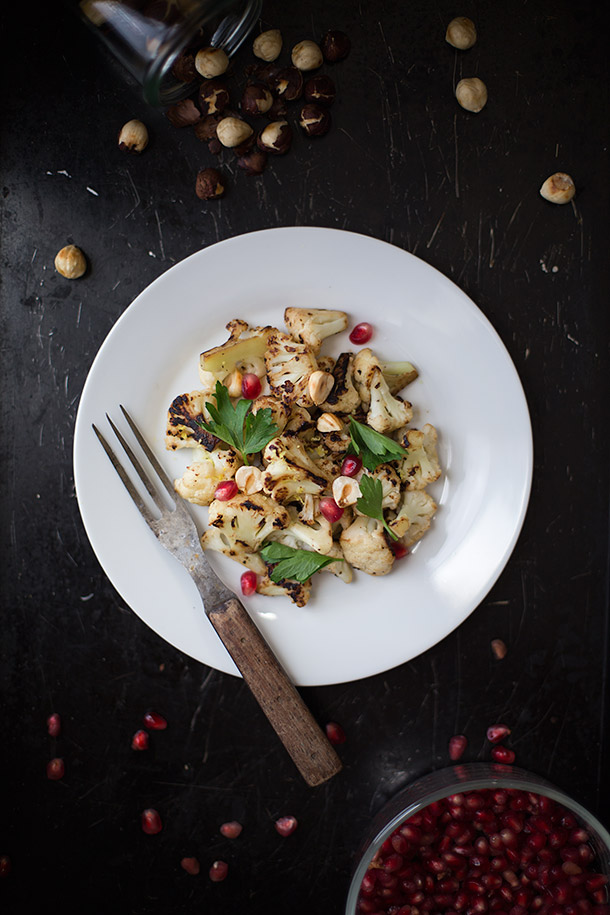 Cooking method is just as important as the flavoring behind food. Many people know this but I also think that there are some that aren't aware of this. I've seen plenty of dishes that are heavily spiced or seasoned yet aren't sufficiently browned, or the adornments to the dish aren't toned down enough through cooking. I'm not saying that everything needs to be browned, but almost any dish can benefit from it especially meat. Colorless but cooked chicken thighs are not an appealing thing to look at. As Gordon Ramsay once said "if there's no color then there's no flavor".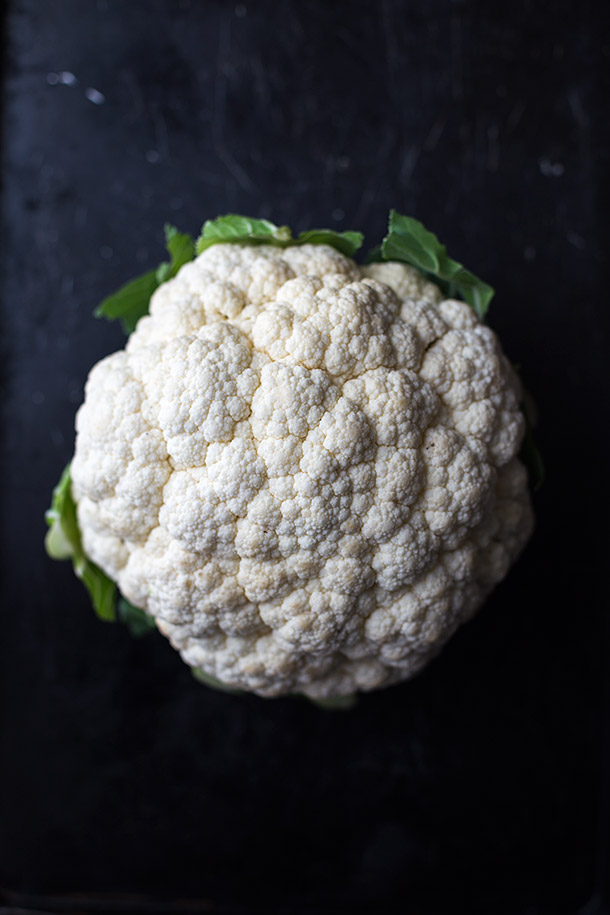 Needless to say, don't skip your browning with meat because it provides the one of the structures of flavor for your dish and yes that includes when you're putting something in the slow cooker. Now that doesn't mean that vegetables can't benefit from this massive flavor addition. In fact you might find that vegetables with a nice deep brown crust are far more enjoyable than a regular sauté. By placing it in a very hot pan and letting it sear, the edges of the vegetable begin to brown and caramelize which adds a splendid nutty and slightly sweet taste. In addition to that slightly sweet taste it also adds an intense level of umami to match and you if you have read my blog posts before you know how I feel about umami.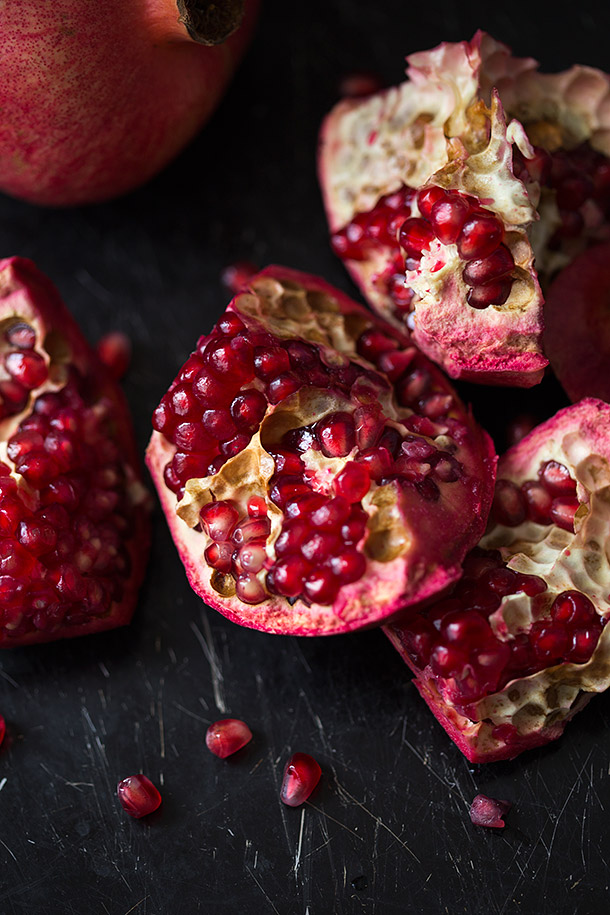 Many times when my friends come to my house to eat they extol my food and often mention that "even your vegetables that you cook are good". One of my friends told me that they wanted to start eating more vegetables when I cooked them something with seared broccoli in it. That's right, browned and caramelized vegetables are that powerful. I don't think anyone can resist the superiority behind the intensified nutty, umami packed sweetness that is a properly browned vegetable.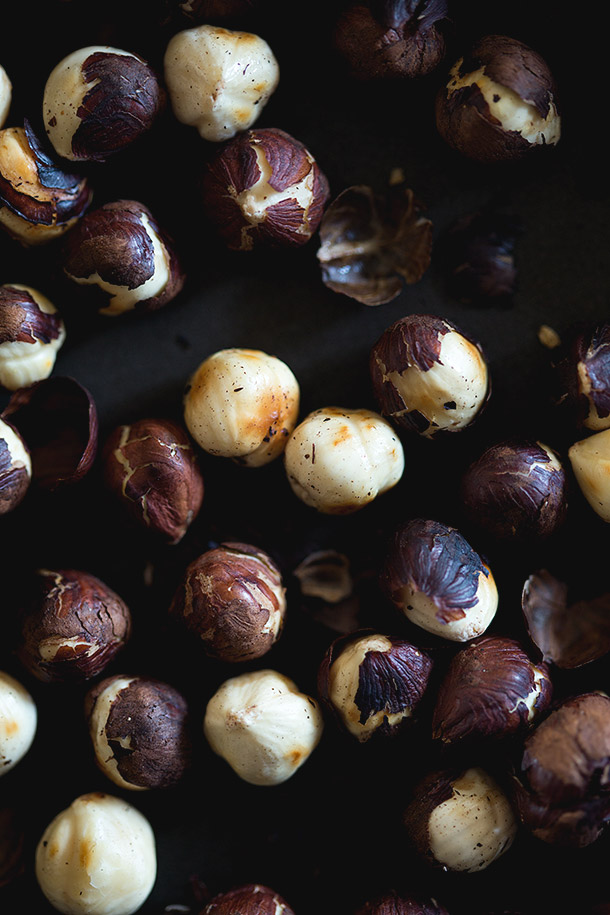 Since I have discovered that browning works equally as well with vegetables as it does with meat, I tend to brown all of my vegetables. This is one of the reasons people love roasted vegetables so much, but they require a bit more patience so if you're like me then this is where searing them in a pan becomes a lot more convenient because it's noticeably faster yet yields the same, if not more intense flavor. I'm probably sounding redundant by now but I simply cannot help it. If you haven't been browning your vegetables along with your meat then you've been missing out on something that makes this world a better place and I highly recommend it. And you don't have to do it with all the adornments if you don't want to,  just don't skimp on the garlic at the least.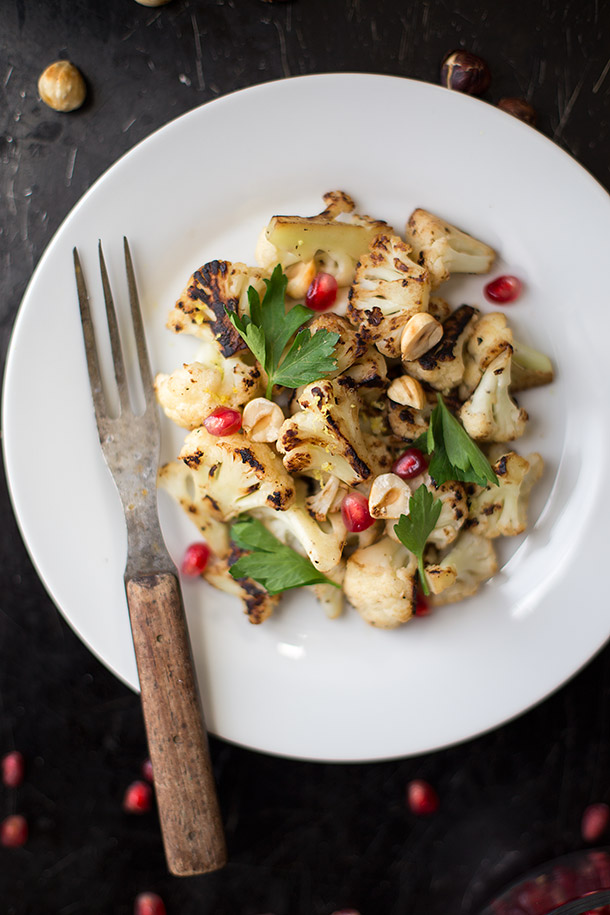 Seared Cauliflower with Hazelnuts and Pomegranate
Nutty and slightly sweet tasting cauliflower that has been caramelized to perfection studded with toasted hazelnuts and pomegranate seeds. A simply yet elegant side dish that just happens to be Paleo and is easy to prepare.
Ingredients
1 large head of cauliflower
2 cloves of garlic peeled
1 lemon
3 tablespoons chopped flat leaf parsley
2 tablespoons lard or ghee (any cooking fat works for this but these are my favorite to use, feel free to use any cooking fat you like)
⅓ cup hazelnuts
¼ cup pomegranate seeds
optional additions: shaved parmesan or crumbled goat cheese
salt and pepper to taste
Instructions
Slice the head of cauliflower in half, remove the core, and cut it into florets. Cut each floret into pieces about the size of a large grape. Place the hazelnuts in a small dry pan and turn the heat to medium. Toast them in the pan for 3-4 minutes shaking the pan often to prevent burning; until they begin to brown slightly. Pour them onto a plate to cool then transfer them to a cutting board and roughly chop them.
In a pan large enough to hold the cauliflower florets in a single layer heat the lard or ghee over medium high heat until very hot. Add the cauliflower florets, season with salt and pepper and toss once to coat with the cooking fat. Let the florets sit in a single layer for 3 minutes and then shake and let sit for another 2-3 minutes, shaking only if the pan begins to smoke. Reduce the heat to medium and continue to cook for 3-4 more minutes stirring occasionally.
Grate the garlic cloves over the cauliflower, season once more and lightly with salt and pepper and stir to incorporate well and allow to cook for another minute or less. Zest the whole lemon over the cauliflower and add the juice from half of the zested lemon to the cauliflower. Turn off the heat and add the chopped parsley and stir.
Serve cauliflower with chopped toasted hazelnuts, pomegranate seeds, and (if using) shaved parmesan or goat cheese on top.
Notes
If you love roasted veggies of any kind then you will love this, not to mention it's much faster than roasted veggies. If you want to cut your time in half you can simply try searing your cauliflower by using
already roasted hazelnuts
or without the adornments first and see what you think, I'm confident you'll want to come back to try the full recipe. I'm only saying this because I truly want you to be able to enjoy the experience of seared cauliflower and don't want you to be daunted by adding other steps. Although the adornments do make it quite an experience.