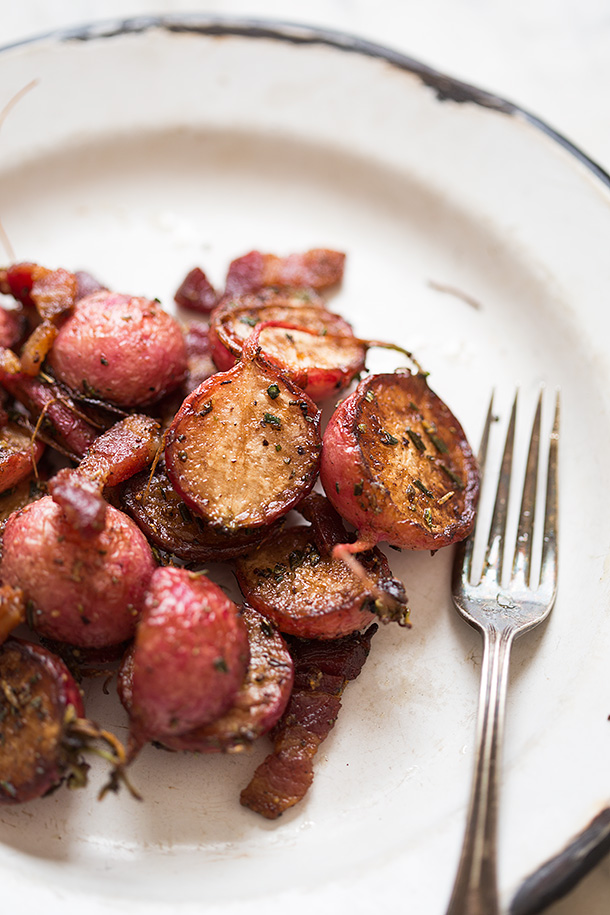 There are times that I'm very good at using up all of the food in my fridge before it goes bad and then there are times where the fridge becomes a vegetable graveyard. I try to be as resourceful and waste as little as possible by pickling, fermenting, trying new cooking methods, etc. Once I've exausghted all of those options it just becomes a challenge to figure out exactly what's next. Luckily for me I'm good at trying weird things and cooking radishes was next on the list.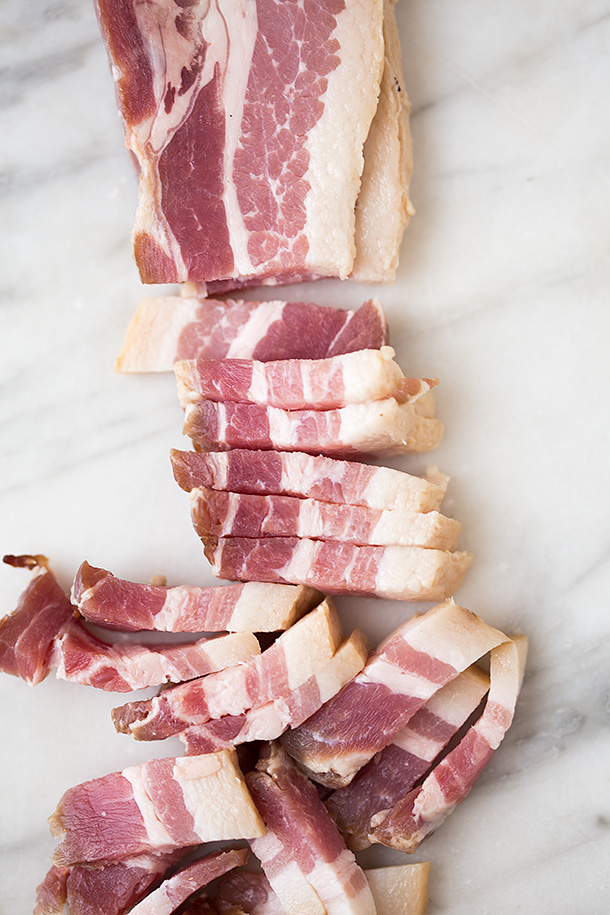 I've pickled them, I've fermented them, heck I usually eat them raw. So why in my right mind would I want to cook them in a pan because that's just sacrilegious and weird. At least according to my mom it was, keyword being "was". I've tried cooking them plain but didn't allow anyone to taste them in fear that they would taste horrible, and well, they were bland to say the least. Lucky for me I found a recipe on Bon Appetit that used bacon in it. Of course, because bacon fixes everything!
I don't really know a lot of people that don't like bacon. In fact I even know some "vegetarians" that have their "cheats" which usually happen to be bacon. Which as a side note in my opinion is a slightly peculiar way to live. If you want bacon in your life then make it a part of your life, plus it's good for you. And if you don't like bacon please check yo self because I don't know if it's healthy to live with that kind of negativity.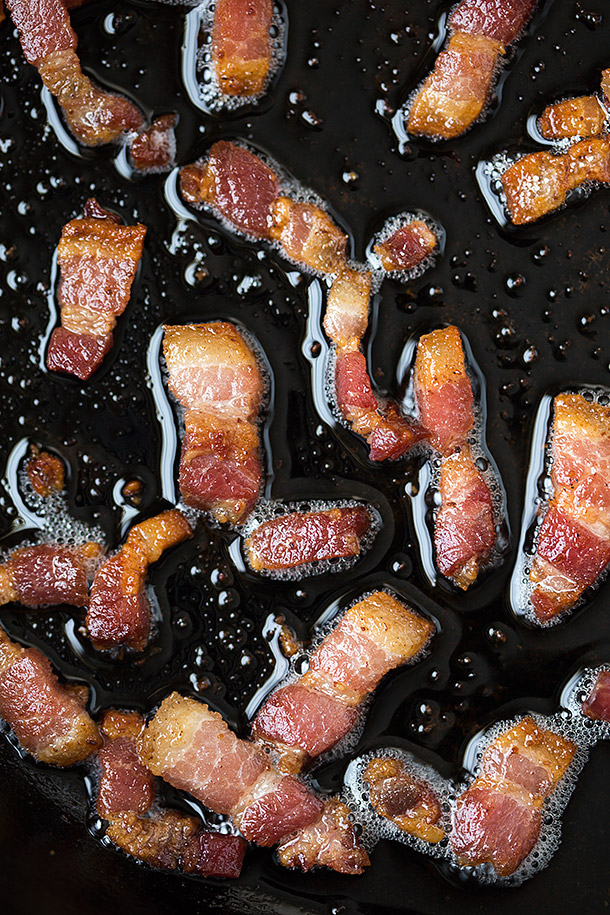 The discussion of bacon could go on and on, especially when I'm on the stage talking about it. Believe me, I've had conversations about bacon at my book tour events that never really ended because people kept asking questions about bacon. The only sad but legitimate truth is that I don't eat it all that often other than when I'm cooking with it. You still can't judge me about that though because I'm still using it. And thank goodness because it's my last few weeks of highschool and if bacon wasn't here to support me then I would probably break down in a puddle of tears. Baconless tears.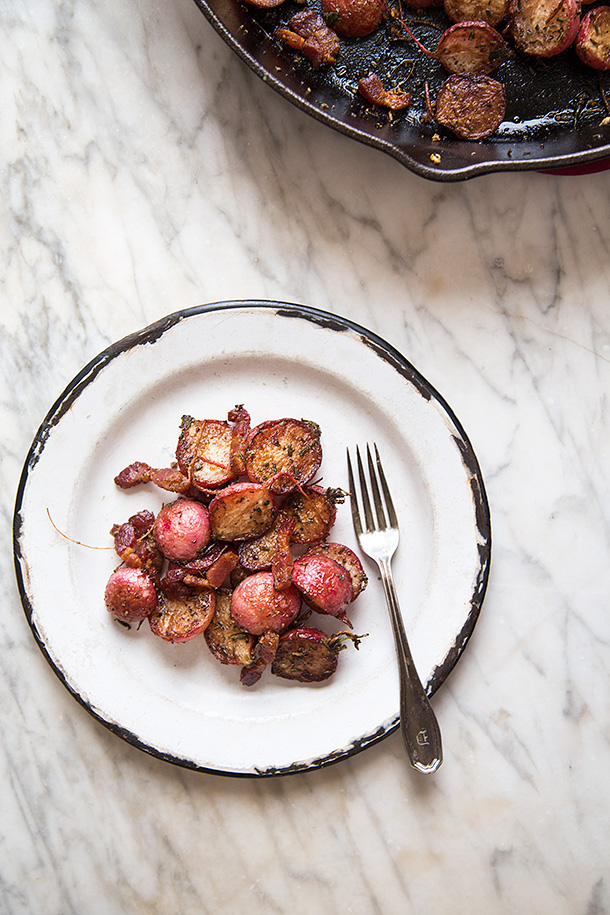 Sautéed Radishes With Bacon And Rosemary
An easy and unique recipe for crispy on the outside and tender on the inside radishes with briny and smokey bacon. Recipe adapted from
Bon Appetit
.
Ingredients
2 bunches radishes stems removed and sliced in half
5 ounces of bacon chopped into ½ inch thick slices
1 tablespoon chopped rosemary
2 garlic cloves peeled
salt and pepper to taste
optional balsamic vinegar for finishing
Instructions
In a medium sized skilled cook bacon on medium heat while stirring often until most of the fat has rendered out and it starts to become crispy. Carefully remove the bacon leaving as much bacon fat in the pan as possible.
Increase the heat to medium high heat and add radishes to the pan and season with salt and pepper while trying to have as many of them cut side down as possible for 3-4 minutes. Toss the radishes and add rosemary continue cooking for 8-10 more minutes while alternating from medium high and medium heat to prevent excessive smoking until the radishes are easily pierced with a fork.
Reduce heat to medium, garlic cloves over radishes and toss once more and allow to cook for about 1 more minute, then serve with a drizzle of balsamic vinegar if using.