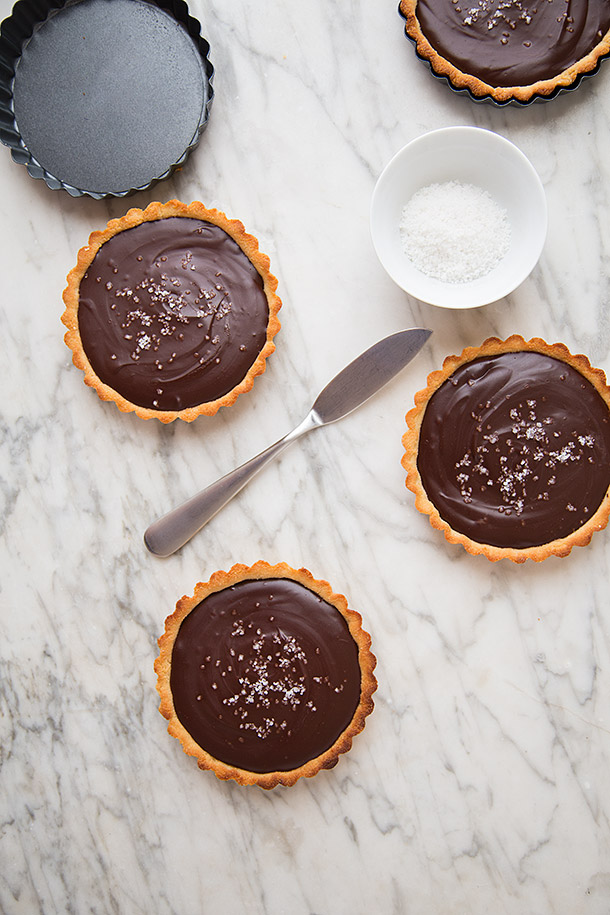 At my local CrossFit gym I pulled my bar off the rack preparing for my next rep sequence of jerks until I hear Chris; one of the trainers, call my name from the distance. Thinking it was urgent I re-racked the bar and turned around and he immediately says "have you ever tried dark chocolate with sea salt?". The cool thing is that he is totally into the healthy eating and Paleo scene but I was slightly stunned by the question because I'm all about chocolate with crunchy sea salt on top, but he didn't know that so I'll let him off this time.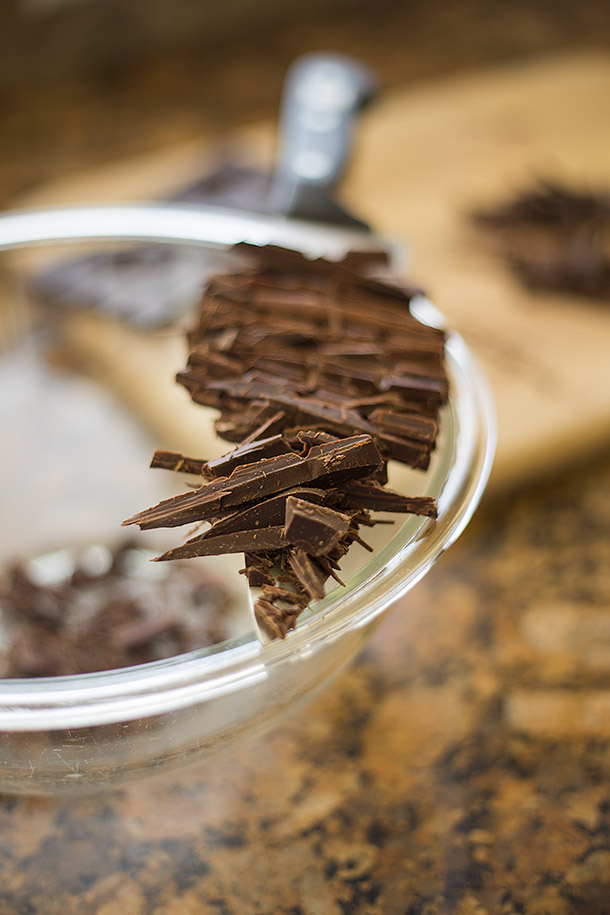 Once I got home my mind was clouded by incessant thoughts of salted chocolate. There is nothing quite as enjoyable as that perfect salty sweet contrast that meets the tongue along with a nice crunch that comes with salt studded chocolate. I don't know how anyone came up with it but it was obviously a genius move. Either that or they were walking with an open salt shaker in one hand and a square of dark chocolate in the other as our solar system's planets aligned perfectly causing them to trip and spill the salt over their chocolate. Cosmic magic resulting in culinary magic.
With the many nuances that chocolatiers like to add to their chocolates like herbs, spices, chiles, fruit, and of course salt; I felt that there was a necessary nuance that could fit well in addition to being salted. My cousin Jenny introduced me to Mexican Hot chocoalte a few years ago which is essentially just a hot chocolate but with chilies and cinnamon added to it. The chilies give it a slight peppery taste along with just a slight bit of heat which combines wonderfully with the fragrant cinnamon.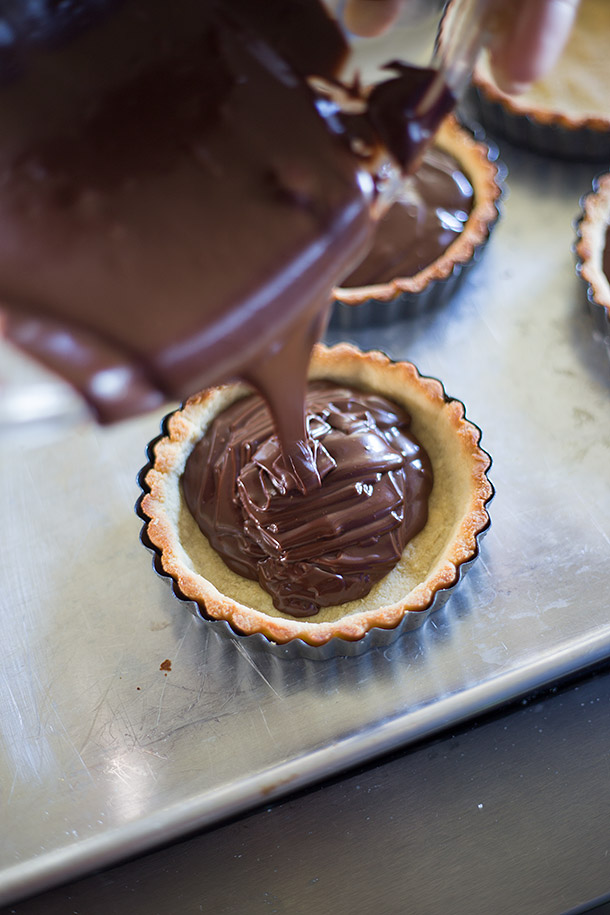 With those two additions in mind I felt the best way to do this combination justice was to make it into a thick ganache. It's quite hard to go wrong with a ganache. Even the name sounds amazing, it just seems to roll off the tongue in such a sophisticated manner. Sometimes I like to just say it in super slow motion just because I can't help it. Whether you choose to play with the word ganache or just make it is up to you, by personal preference I do both.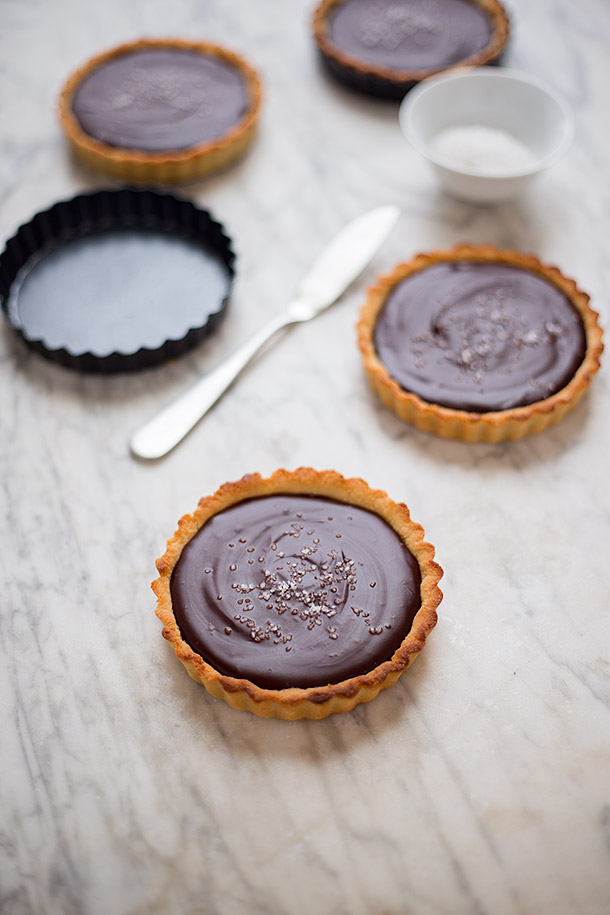 Salted Mexican Chocolate Ganache Tarts
Makes 4 tarts
Ingredients
For The Tart Shells:
2 cups almond flour
1 tablespoon coconut flour
2 tablespoons coconut oil melted plus more unmelted for greasing
1 egg
2 teaspoons honey
pinch of salt
For The Ganache:
1 cup coconut milk
3 tablespoons coconut oil softened
8 ounces dark chocolate chopped(70 percent or higher but preferably something in between 70 and 75 percent)
2 cinnamon sticks
1 dried guajjillo chile
optional: ¼ teaspoon cayenne pepper
¼ teaspoon cinnamon
flakey or coarse sea salt for sprinkling
Instructions
Make the Tart Shells:
Preheat the oven to 350 degrees and grease 4 - 4 inch tart pans with unmelted coconut oil. In a medium sized bowl combine almond flour, coconut flour, salt, and stir to combine. In a small bowl shisk together egg, honey, and melted coconut oil then pour wet into dry ingredients and stir until thorougly incorporated and there are no clumps remaining.
Divide and press the dough amongst the tart shells and bake them for 10 minutes or until lightly browned around the edges. Pull out of the oven and allow to cool slightly.
Make the Ganache:
While wearing gloves snip the stem off the guajillo chile and shake out most of the seeds. Chop the chocolate finely and place into a medium sized bowl along with the coconut oil.
In a small sauce pot heat coconut milk until hot and steaming then add guajjilo chile, cinnamon sticks, cinnamon, and if using, cayenne pepper. Turn off the heat, cover and let steep for 10 minutes then with kitchen shears snip the cinnamon sticks and guajjilo chile into pieces, stir, and reheat until hot again then turn off the heat, cover, and let steep for 20 more minutes.
Remove the lid and reheat the coconut milk mixture once more until hot and steaming then pour the hot coconut milk through a mesh strainer over the chocolate while pressing the cinnamon and chili against the strainer. Let the hot coconut milk and chocolate sit for 1 minute then gently whisk until completely smooth.
Pour chocolate ganache into cooled tart shells, shape with a spatula, sprinkle with sea salt and place in the refrigerator for 15-20 minutes to harden. If you are not serving them the same day then salt them when serving otherwise the salt will dissolve into the ganache over time.
Notes
These have a very mild bit of heat from the cayenne but feel free to reduce the amount to your liking.