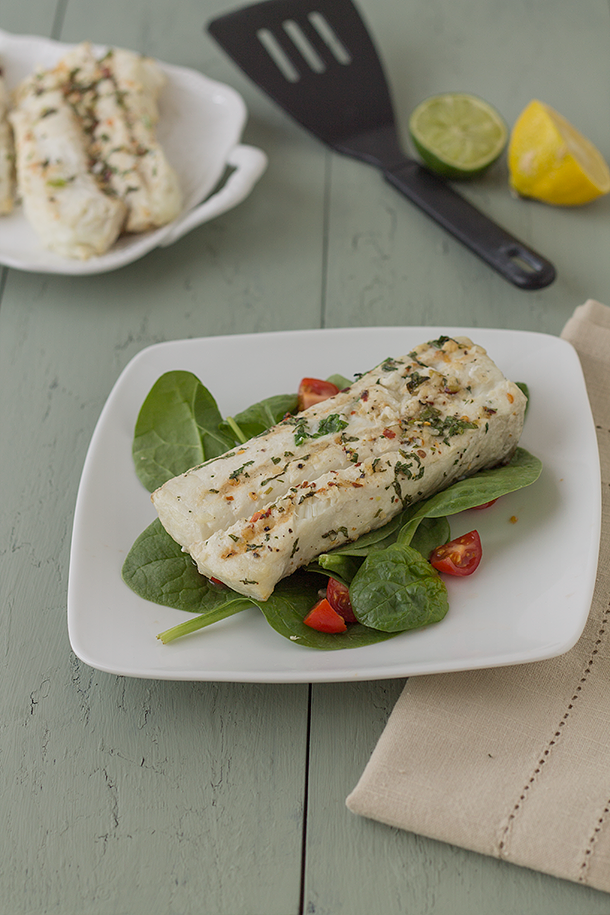 This might seem redundant because it's being spoken about widely across the foodie and paleo sphere of the internet but I've been rather consumed by Gather written by the dynamic duo couple Bill Staley and Hayley Mason from Primal Palate.  I was fortunate enough to meet them at PaleoFX and they totally blew me away with how kind and genuine they are.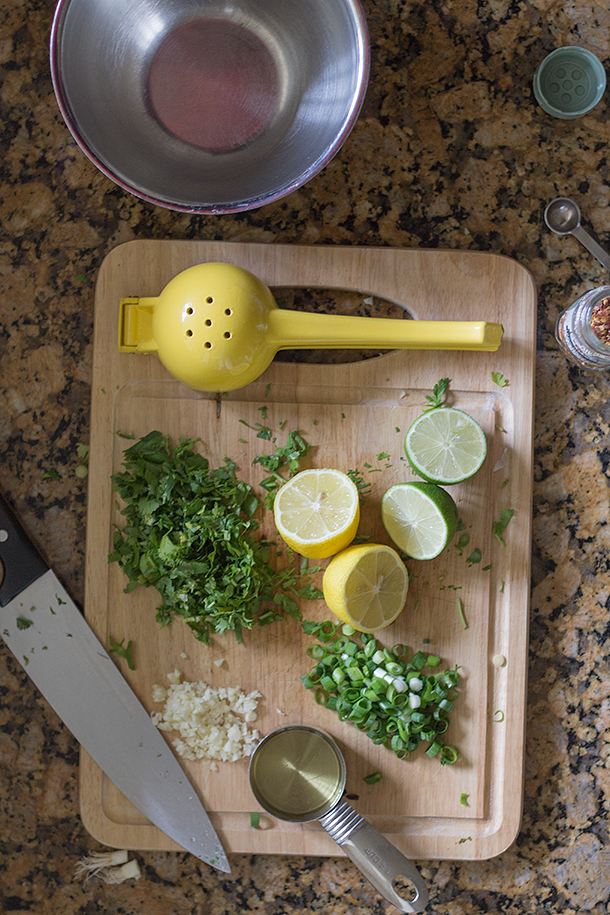 The book revolves around Paleo entertaining with beautiful recipes and photographs that taunt and tantalize. You would think that since It's a book for Paleo entertaining that it would be for people who are, you guessed it, Paleo. This couldn't be farther from the truth. Whether you're Paleo or not this is definitely an incredible addition to any foodies, food lovers or entertainers collection of cookbooks.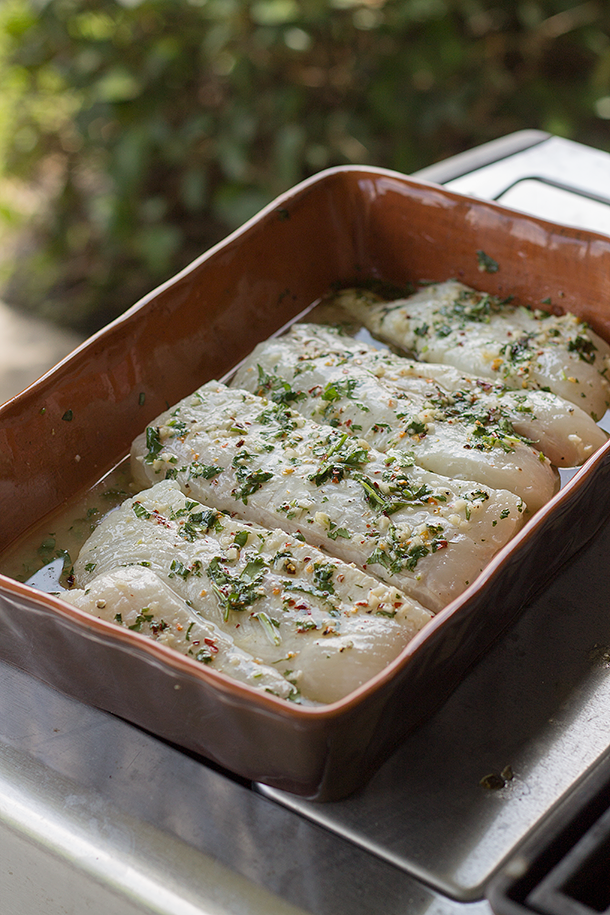 Not to mention you can't really have "too many" cookbooks. My collection is still growing but I think that it's doing well and this book seems to fit quite nicely on the shelf with the rest of them. Although, even with a large growing collection lately I have been tending to reach for Gather Cookbook each time I walk by the shelf.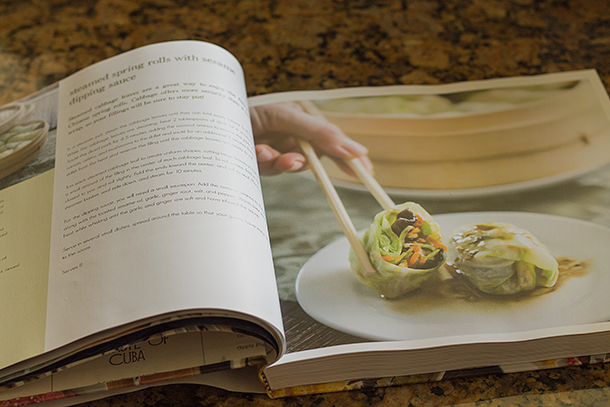 I have flipped through the book hundreds of times and have tried numerous recipes, specifically this Pescados Asado which I was completely surprised with how much it goes with my taste and I love the use of the macadamia nut oil in the marinade. All of the individual flavors have their chance to shine and meld together absolutely perfectly. After trying this one I"m starting to look towards to the more elaborate recipes like the steamed spring rolls with sesame sauce. In fact, I am literally going to go buy a steamer basket just so I can make these.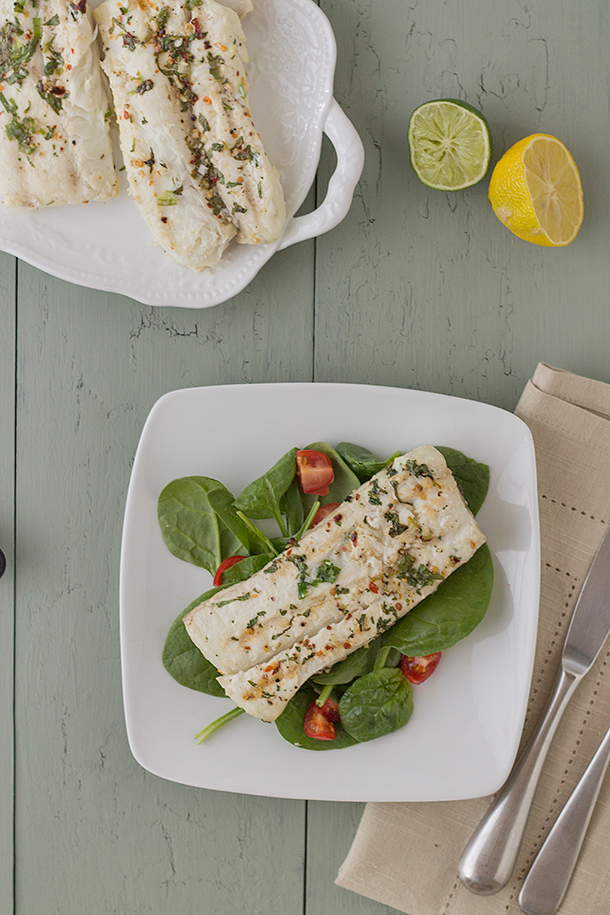 Pescados Asado (Paleo, Grain Free, Gluten Free)
Ingredients
1½ lbs halibut cut into individual pieces
¼ cup macadamia nut oil
juice from half a lemon
juice from half a lime
3 garlic cloves peeled and minced
2 tablespoons chopped cilantro
2 scallions root bottoms removed and chopped
1 teaspoon red pepper flakes
salt and pepper to taste
Instructions
In a small mixing bowl combine the macadamia nut oil, lemon juice, lime juice, garlic, cilantro, scallions, red pepper flakes, and salt and pepper to taste and whisk until combined.
Place fish in a shallow pan or baking dish and cover it with the marinade, cover it and place in the fridge to marinate for a maximum of 2 hours.
Right before you're ready to grill preheat your grill to medium heat. Once grill is hot slightly grease grill grates with macadamia nut oil or ghee and place the fish on the grill generously spaced apart for flipping room.
Cook for about 5 minutes per side. You know when it's ready to flip when it releases from the grill cleanly.
Fish is done once it's opaque throughout and flakes easily.