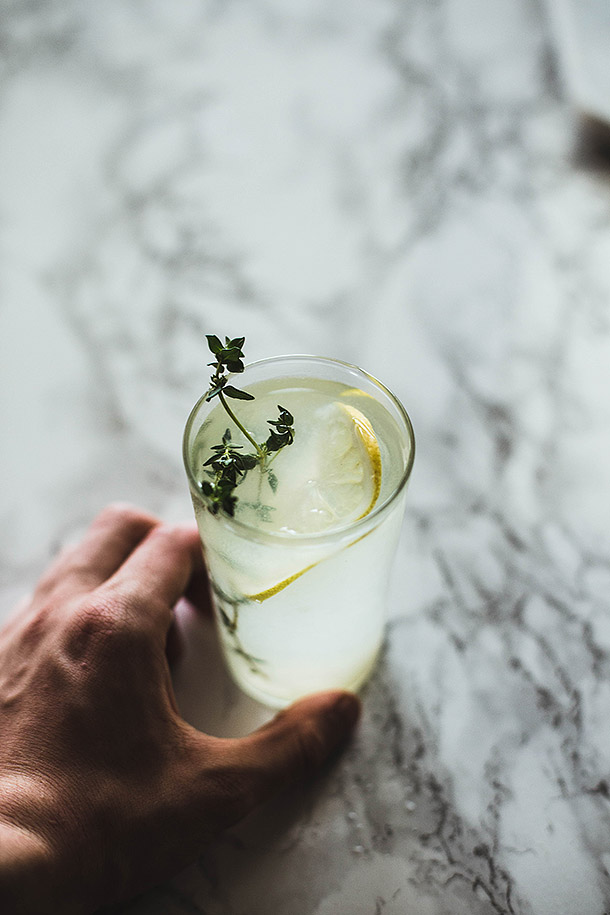 I hate wasting food. I avoid using that word too often so I don't end up de-sensitizing it's meaning. Therefore, I mean it when I say I absolutely hate wasting food. In the United States alone, we waste 30-40 percent of our own food supply. Ironically organic waste (food) is the second highest contributor to landfills, which is also the biggest source of methane emission. Before I batter you with more horrifying statistics, I think just this piece of information alone, is troubling enough.
With all of this said, I'm not going to say I've never wasted food before, or accidentally let something sit in the back of the fridge a little too long. My point is that I try to waste as little as possible as much as I can. This doesn't just mean eating all of the food I make, this also means looking at other areas of food that we don't typically think about. What about those parsley and cilantro stems you throw out after you use all of the leaves? OR, what about all the broccoli stalks, beet stems and greens, etc. that gets thrown out. All of that is totally useable and often times quite delicious as well. In this recipe I'm going to show you a really fun and easy way to use your parsley or cilantro stems. This way you'll use the entire bunch of parsley (or cilantro) and nothing get's thrown away at all! That is a very simple thing that you can do that can make you feel really good about yourself for not wasting food. I think that just starting to focus on utilizing all of your cilantro or parsley will be a really great point to move upward on lessening your food waste. Start there and I've got a good feeling that you'll begin to think a lot more closely about your food before you throw it away. Doing this certainly has had an effect on how I purchase and cook my food in accordance to wasting as little as possible.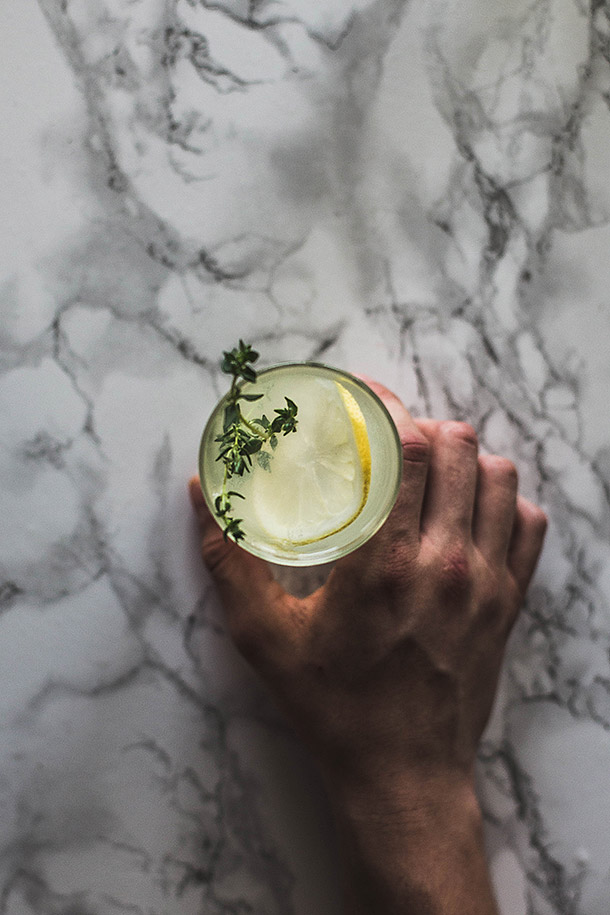 Parsley Stem Ginger Lemonade
My idea of the best, and and most refreshing lemonade in the world. Serve this bad boy in an ice cold glass with a lemon slice on a nice day.
Ingredients
Simple Syrup:
1 cup water
¾ cup cane sugar
3-4 tablespoons finely chopped parsley stems (you could sub cilantro here as well if you only have cilantro on hand a different but still tasty flavor)
2 inch knob ginger peeled and sliced
To Make the lemonade:
1 cup lemon juice
3½ - 4 cups filtered water
½ teaspoon salt
*Get the full written recipe here*:
Instructions
In a sauce pot add the cane sugar, water, parsley stems, and ginger. Place the pot on your stove over medium high heat, stirring often, until it reaches a boil and all of the sugar dissolves. Cover the pot with a lid or something airtight to keep steam from escaping. Let steep until the mixture cools down to room temp.
Strain your simple syrup into a large bowl (or straight into a pitcher if serving right away). Add the lemon juice, 31/2-4 cups filtered water, and salt. Whisk until salt is totally dissolved.
Serve over ice with a lemon slice and sprig of thyme.
Also by the way, I totally started a
youtube channel
and this recipe is my first true video! Check it out here: