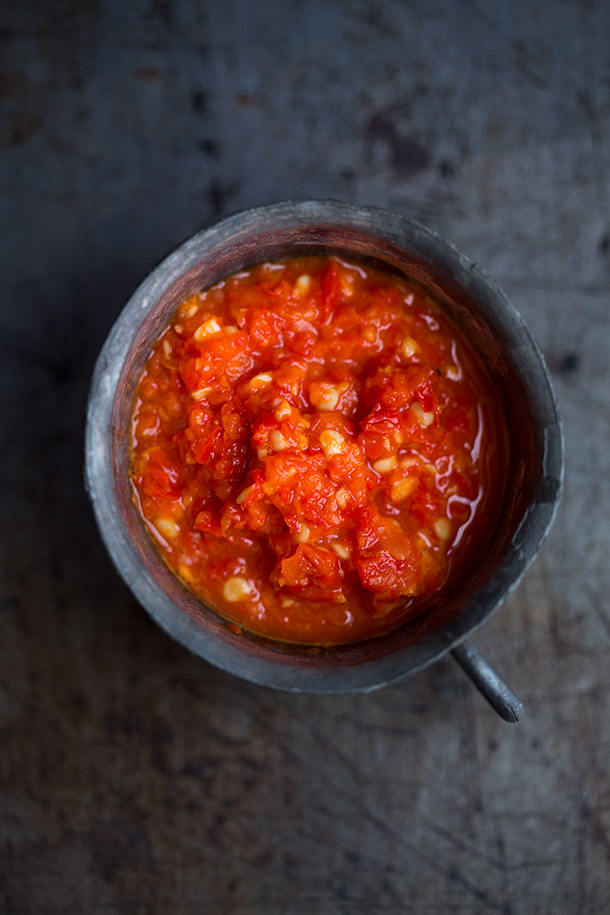 I've been on an asian food kick lately. I don't know what it is but I've just been craving asian food like a pregnant woman craves ice cream and pickles. In fact the pregnant lady joke is completely relevant in my mind since my cookbook is soon to be birthed so maybe that's all a part of the process. I'm actually supposed to get my early copy and review copies this february, so I'm ecstatic about that. Also you should expect a bibimbap to accompany this recipe later this week because I served this with it. I just decided to make the chili garlic sauce a separate recipe because it deserves it's own post because it's a special condiment to me.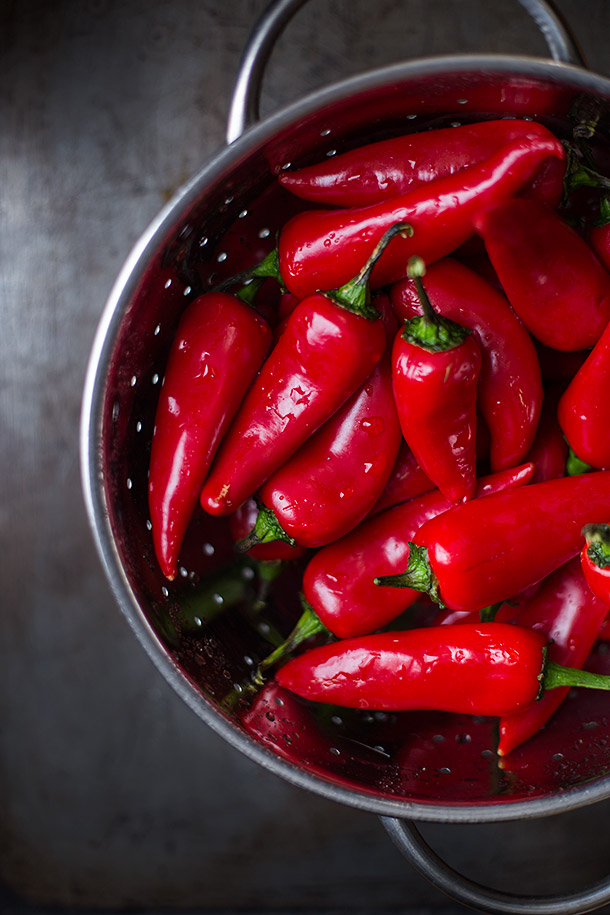 Believe it or not my all time favorite asian condiment is not sriracha sauce but in fact chili garlic sauce. It's most likely because I never really tried it as a kid or while I was growing up so I never got the chance to even think about it until I started eating healthy and avoiding added sugar in things (and well, it has added sugar) . I know, it's like a foodie sin; almost as if I've broken a blood pact or something. I feel tainted because of it but then again there's not much I can do about it other than enjoy my chili garlic sauce and face the wrath of the foodie community.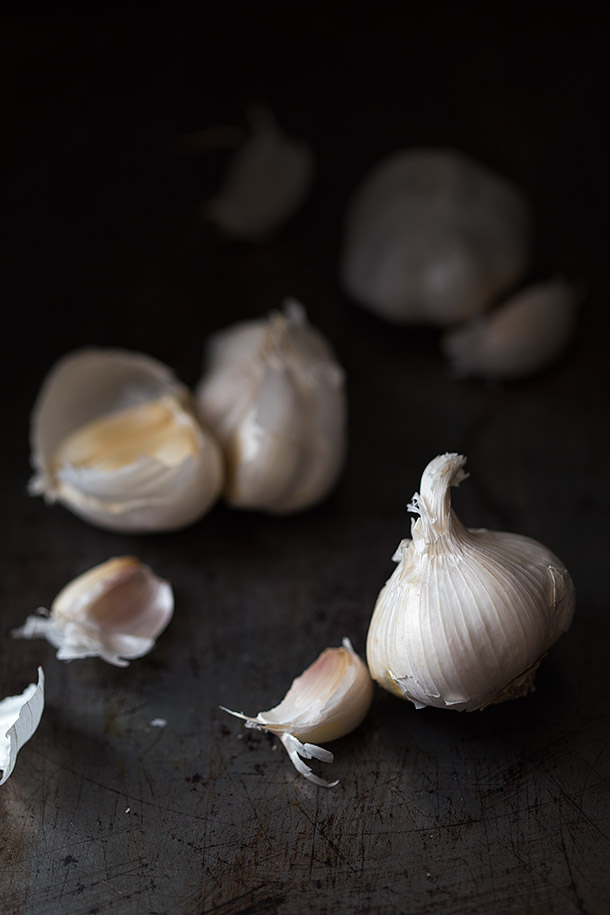 Now the store bought chili garlic sauce that you find usually has a ton of added preservatives and various other questionable additives. Really I'm kind of baffled by the addition of preservatives to something that has vinegar in it seeing as vinegar is a natural preservative. I'm really unsure of the reasoning behind like that. Ah yes, it needs the authentic preservative flavored taste. Nothing says put me on your food like "potassium sorbate" and "sodium bisulfite". The fact that it's not organic also keeps it from being attractive to me. Come on chili garlic sauce makers, you're doing a pretty bad job of reeling me in here.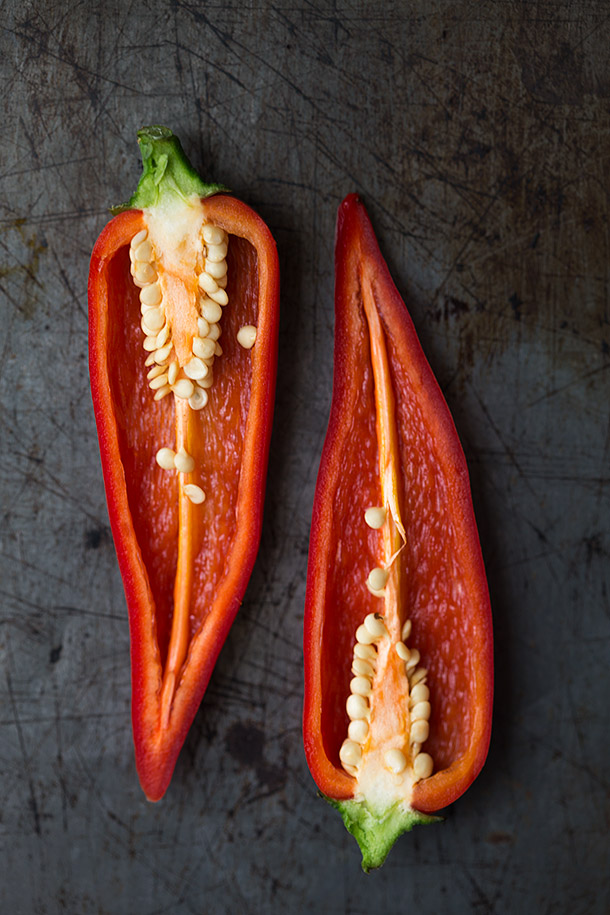 The funny thing that I noticed after I made this was that my chili garlic sauce tastes better than the store bought kind and it's pretty dang easy to make. I'm not trying to be cocky or anything but I'm just saying, since it's freshly made and hasn't been sitting in a plastic bottle for however many months or years. All it takes is some fresh chilies pureed with some garlic, vinegar and salt and then to simmer it for 7-10 mins and you get a chili garlic sauce that's synthetic preservative free, Paleo, and organic if you buy organic chilies. Now you can smother all of your dishes in it. Actually that's not recommended it's quite a bit spicy.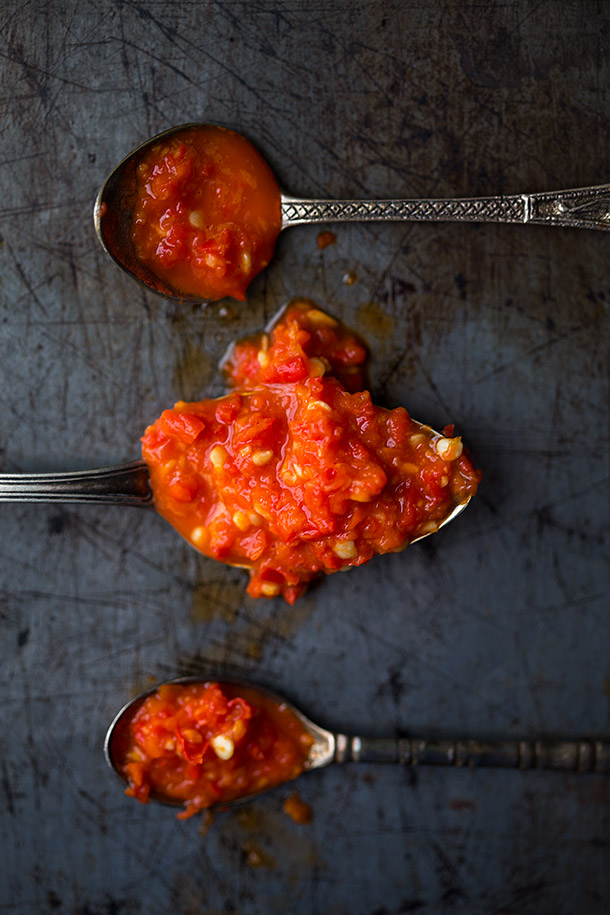 Paleo Chili Garlic Sauce
A synthetic preservative free, sugar free, Paleo and Whole 30, homemade recipe for the addictive condiment of coarsely ground chilies and garlic that goes with just about everything. Adapted from
Homemade Chili Garlic Sauce (Tuong Ot Toi)
by Viet World Kitchen.
Ingredients
8 ounces fresno chilies
6 cloves of garlic peeled
2½ tablespoons unseasoned rice vinegar or distilled white vinegar
¾ teaspoon salt
Instructions
De-stem and chop fresno chilies and place in a food processor along with the seeds. The more seeds you add the spicier it will be. Add the garlic, vinegar and salt. Blitz until you get a slightly coarse paste.
Pour pureed chile mixture into a smalll saucepan and bring to a boil over medium heat and then lower the heat to a gentle simmer. Simmer gently for 7-10 minutes or until it not longer has a raw scent.
If you want you're sauce more fine then place it back in the food processor at this point and blitz it a few more times. You may serve it immediately but it's best after the flavors have had at least 4 hours to meld; overnight preferably.
Notes
Note about rice vinegar: Make sure you get unseasoned rice vinegar, there are types of rice vinegar called seasoned rice vinegar that have added sugar.
Note about seeds from the chilies: I used all of the seeds and it was just fine for me, quite spicy, but tolerable. If you're afraid of it being too spicy then use only half of the seeds.
Related Links:
Ancho Chile Braised Country Style Pork Ribs
What can I do with Thai Chili Garlic Sauce? – The Kitchn
Paleo Sriracha – Nom Nom Paleo
Vietnamese Inspired Chicken and Cabbage Salad (Paleo) – The Urban Poser