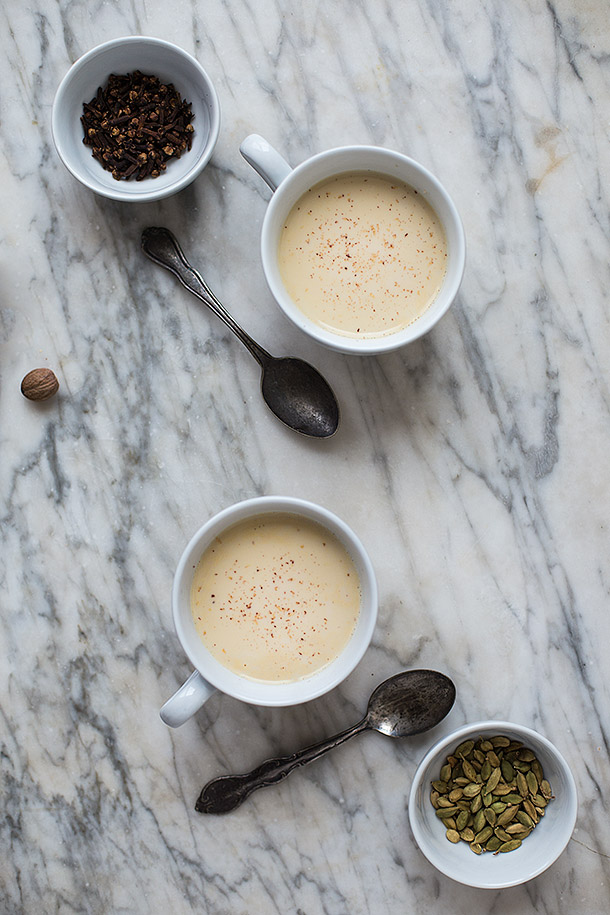 Lets take a moment to talk about the value of a good cup of tea. Just like a good cup of coffee brewed by a fine barista, tea is one of those things that if done with care and patience you'll get a result beyond a plain old cup of tea. There are plenty of people in many countries that take care when creating these beverages, while at the same time I think many in the U.S. have forgotten the lovely power of a good cup of tea.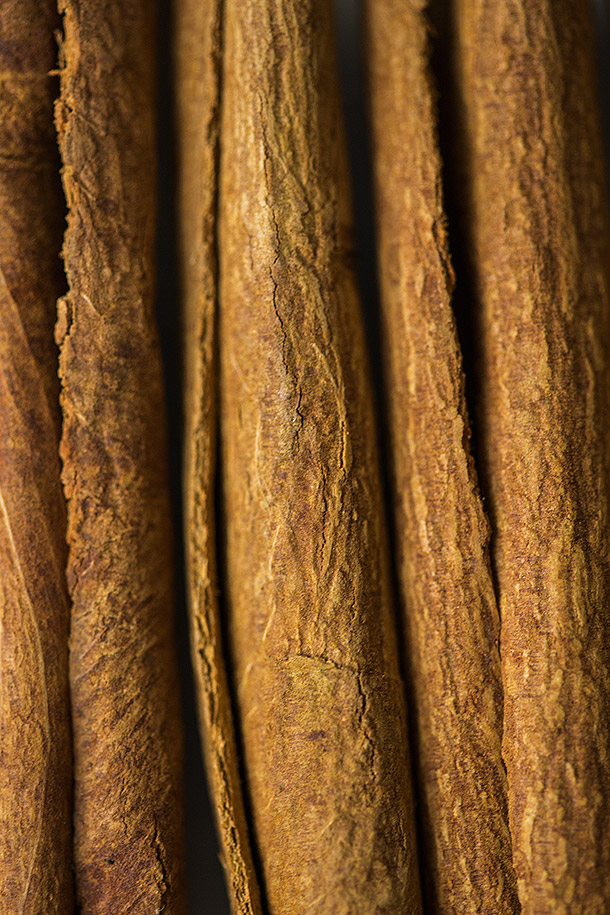 When I'm talking about a good cup of tea I'm not just including high quality ingredients but specifically whole ingredients. Making your own blend of spices and teas will give you a tea that isn't just full bodied in flavor but even makes you feel better. Many teas boast the ability to relieve headaches, colds, stuffy noses, and much more, but nothing will have a greater affect than that of a tea blend made fresh.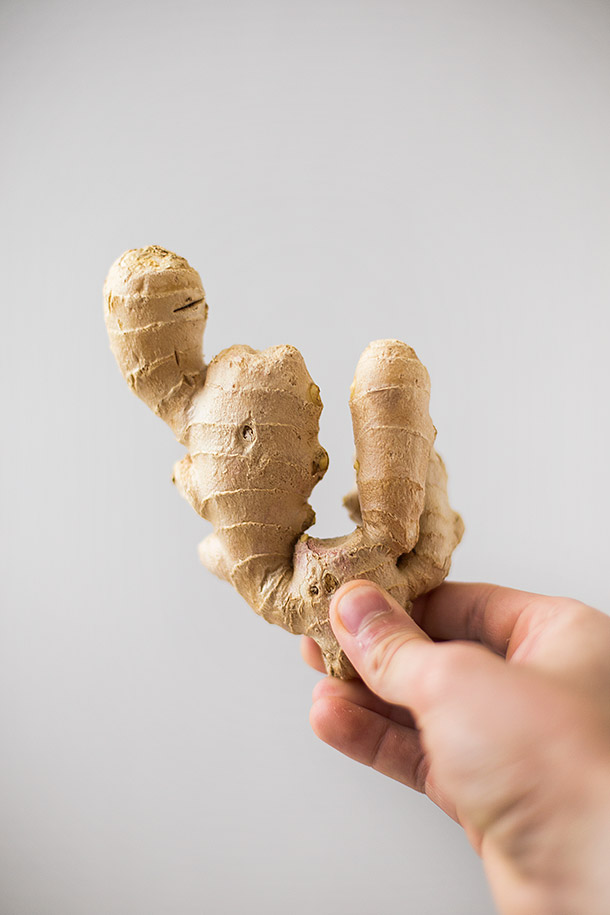 Cue the incredible masala chai tea, one of my absolute most favorite teas. One that is meant to be made with fresh and whole spices that you bring together yourself. This involves you in picking the amount of each spices prominence in the overall flavor. Not to mention it's extremely calming and works amazingly either hot or iced. Enjoy it on a cold christmas evening in front of a crackling fire or a cooling iced version on a warm summer day on the beach. You could even make an adult version of it and finish it with a splash of bourbon, whiskey, or liquor of choice. Not that I've tried that, I just assumed it would be good.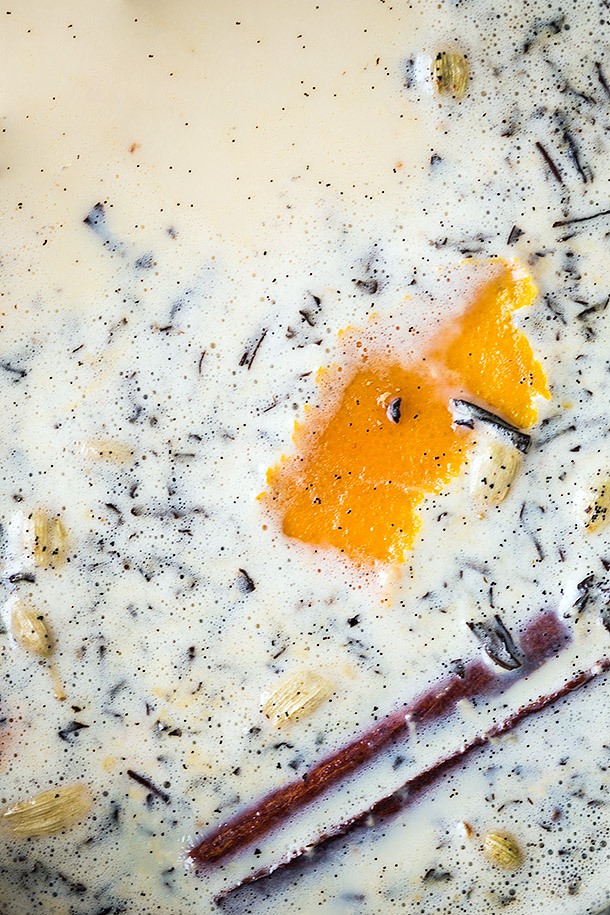 I love the different flavors that meld together and create a wonderful symphony of each in this tea. Not to mention the tea is brewed directly in the milk rather than having milk (or coconut milk) added afterwards which pulls all of the flavor into the milk. Luckily I learned all of this in my brother apartment when we made some together and I've fallen in love with it ever since. So of course I'm sharing it with you now, just make sure that you use this tea for good and not evil.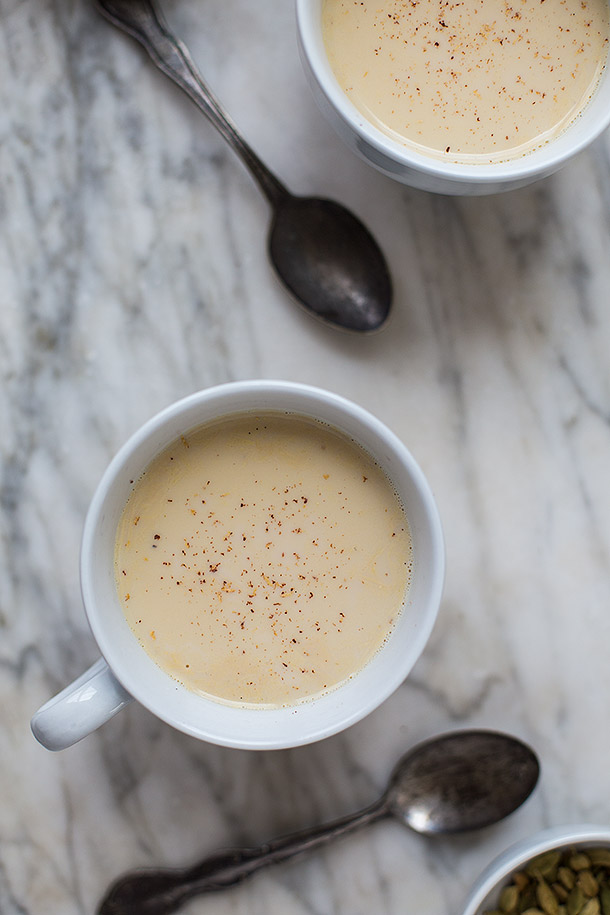 Masala Chai Tea
Ingredients
4 cups raw milk or 2 cups coconut milk and 2 cups unsweetened and unflavored almond milk
1 cinnamon stick
4 cloves
1 star anise
1½ inch knob ginger peeled and sliced into ¼ inch slices
1 teaspoon cardamom pods
1 tablespoon plus 1 teaspoon loose leaf black tea
¼ cup honey (this is optional and can also be reduced if you'd like it less sweet)
½ vanilla bean scraped of beans
2, 1½ - inch pieces of orange peel
nutmeg for grating
Instructions
Add the milk or coconut milk and almond milk to a medium sized sauce pot and bring to simmer.
Add all of the ingredients except for the nutmeg.
Stir and allow to simmer for a minute. Turn off the heat and let steep for 20 minutes.
Strain the tea with a mesh strainer into a teapot or something that will allow you to pour it easily. Press the remaining ingredients against the strainer with the back of a spoon to squeeze any remaining liquid out of it.
Serve the tea with a light grating of fresh nutmeg over the top of each serving. You can also refrigerate it and reheat it or serve it cold. If serving cold just serve it in glasses with ice and grate fresh nutmeg over the top.