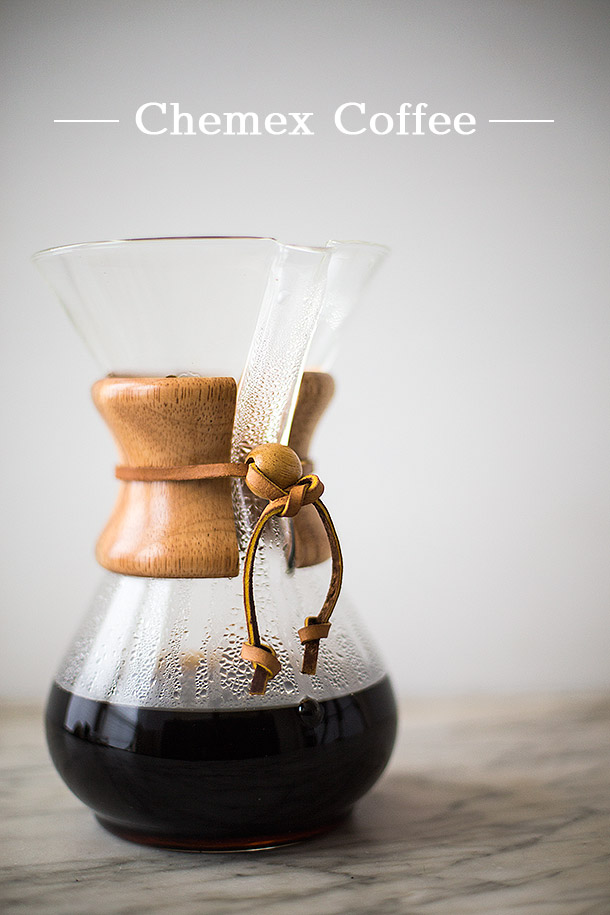 I'm actually enjoying a delicious cup of Chemex coffee as I type this right now. This wonderful device truly creates an utterly rich and flavorful coffee that far surpasses a regular machine. Not to mention is made even better with a splash of creamy raw milk (or coconut milk if you prefer) in it. I understand that at first glance this looks like some crazy contraption but it is extremely easy to use and I'm going to explain it to you with a video (at the bottom of the page) and a recipe.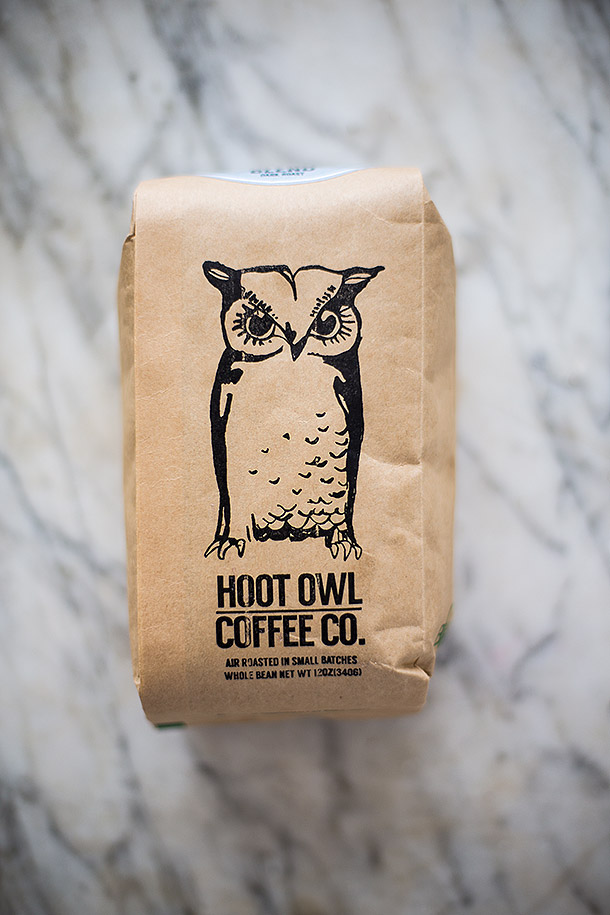 I was actually going to make this post a recipe for french press coffee when I got some of the #coffeewithben blend of coffee. I'm friends with Ben (husband of the Urban Poser, and all around dapper man) but I was just introduced to the amazing Hoot Owl Coffee Company and I've got to say that I am really pleased with their coffee. Since it's local and done in small batches it's extremely fresh so it gets a real nice bloom and has an incredibly in depth flavor. Granted the blend that I used for this coffee is meant to be an espresso blend it works equally as well as a dark roasted coffee.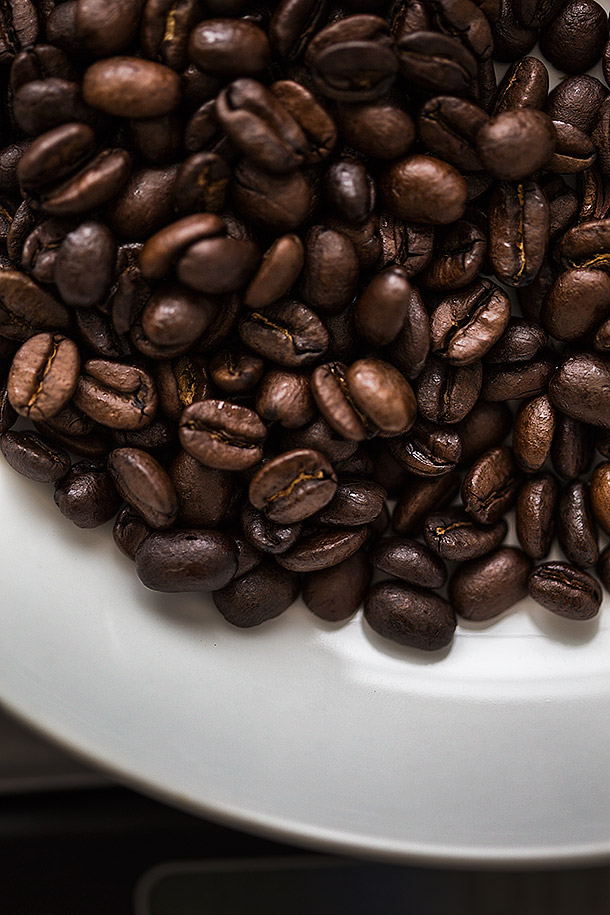 Now the funny thing is, I had been working for a week or so on getting the right amount coffee beans in grams, grind consistency, and timing, for french press coffee. While I had planned to post that yesterday I actually ended up getting a Chemex on my birthday as well as some more bumper plates for my barbell on friday. Receiving the chemed changed everything, so on impulse, I had to do a Chemex recipe instead.
How to Make Chemex Coffee
Instructions
Grind your coffee beans until you get a consistency like sea salt.
Place your pot or water kettle on a gas burner and bring to a boil on medium high heat. Add your filter to the Chemex and pour the hot water all around the filter to adhere (yes I know there is a spelling error in the video for that word, whoops) it to the Chemex and wash out the papery taste. Carefully lift the filter from the spout side of the Chemex and discard the water and stick the filter back.
Add your coffee beans to the you filter lined Chemex and bring your water back to a boil or until it reaches about 200-205 degrees fahrenheit (about 35 seconds off the boil).
Pour the hot water over the beans but only just enough to saturate the beans and no more. Let it bloom for about 30 seconds.
Stir the bloom then pour the hot water over the beans in little circles until it reaches just below the rim of the top of your Chemex. Repeat but this time also pouring down the sides where any coffee grounds have stuck onto the sides until the coffee reaches the protruding button at the base of the Chemex. Remove and discard the filter. Pour and enjoy.