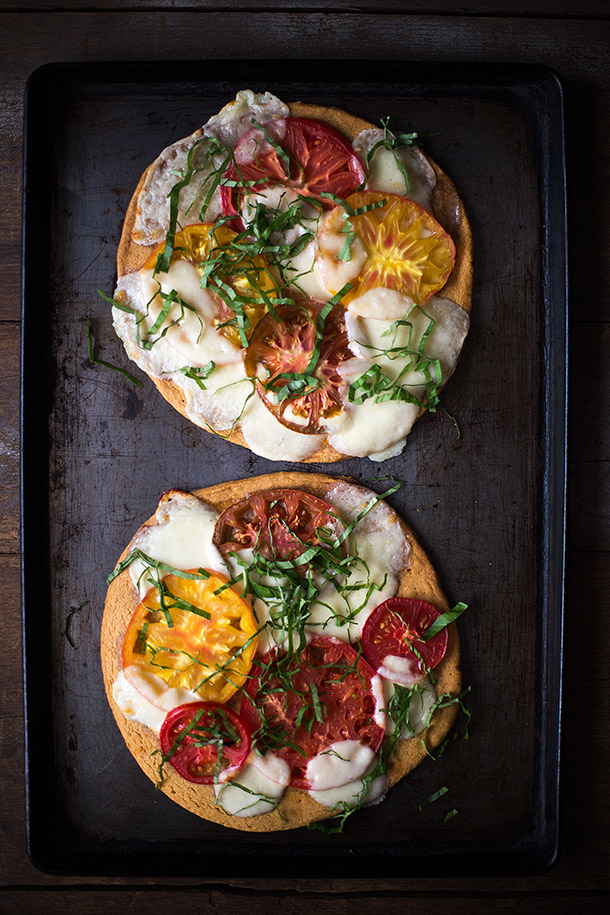 Before we get started I actually wanted to let everyone know that my cookbook is now available in Costco stores! This is a big deal and the more that they sell the more they will buy, so let's try to sell out at all of their locations. I have the list of locations at the bottom of this post so please go check that out and get a copy for yourself if you haven't already or grab one for a friend or family member.
Things have been incredibly busy in my neck of the woods since I'll be leaving for Europe soon. My girlfriend and I purchased tickets to depart on September 2nd so obviously we are entirely rapturous about the trip. We will be there for about 2 months with a Eurail pass so we aren't really limited to any locations as long as they are within the confines of Europe.  Actually, if anyone on here lives in Europe and has an extra room, or bed for us to stay for a few days while I'm there I would be incredibly grateful. We might even get a chance to cook a few meals too, just email me at the email on my contact page.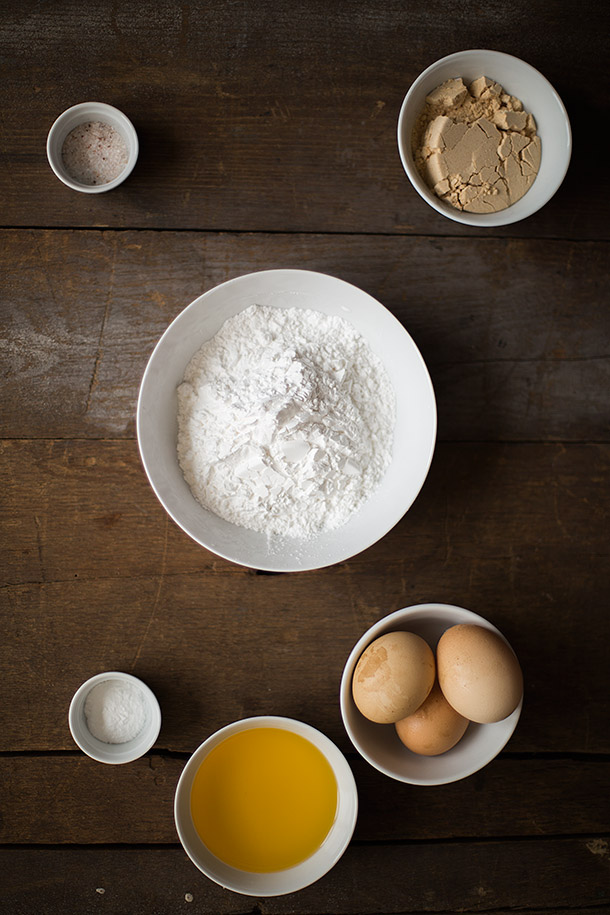 Along with the excitement that comes with the ability to travel like this also comes the slight frustration of all the planning that's needed before you leave. I heard some pretty interesting "must have" items over the phone from my brother. I'm talking crazy things like trash bags, toilet paper, etc. I realize that these could be detrimental in a distressed situation but the first time I heard him say that I thought it was a little ridiculous. Not to mention I have to fit all of the stuff I bring in one backpack. I have a list for the stuff I need to bring but you really don't want to see that. If you have any recommendations on what to bring please let me know.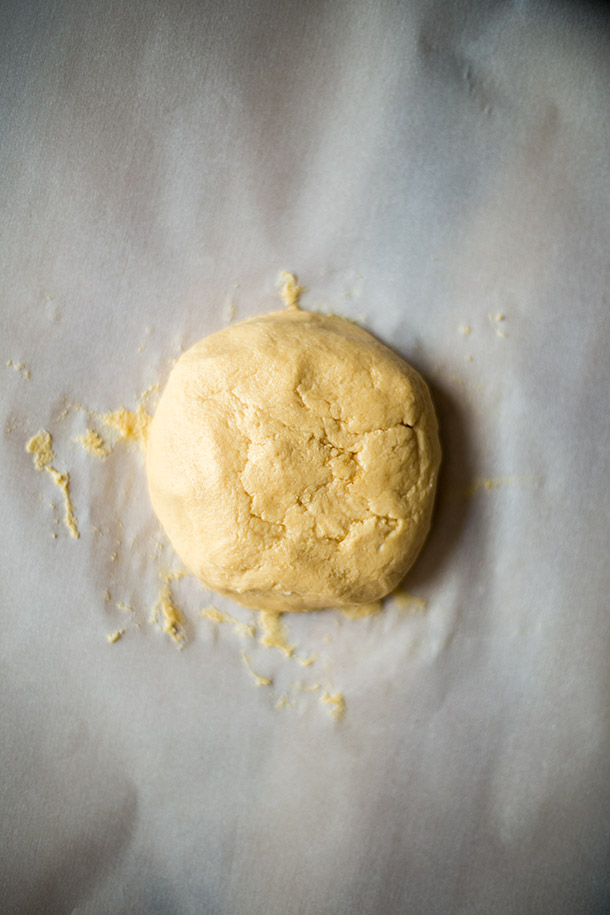 I also want to try and keep up with recipe posts as much as possible, although I will probably have a little bit more exploration posts as well. So if you feel like living vicariously through me than that's totally okay. Actually, if you have any thoughts on what you might want to see me post while I'm there go ahead and let me know that too. Clearly I'm looking for suggestions and am completely unashamed of that.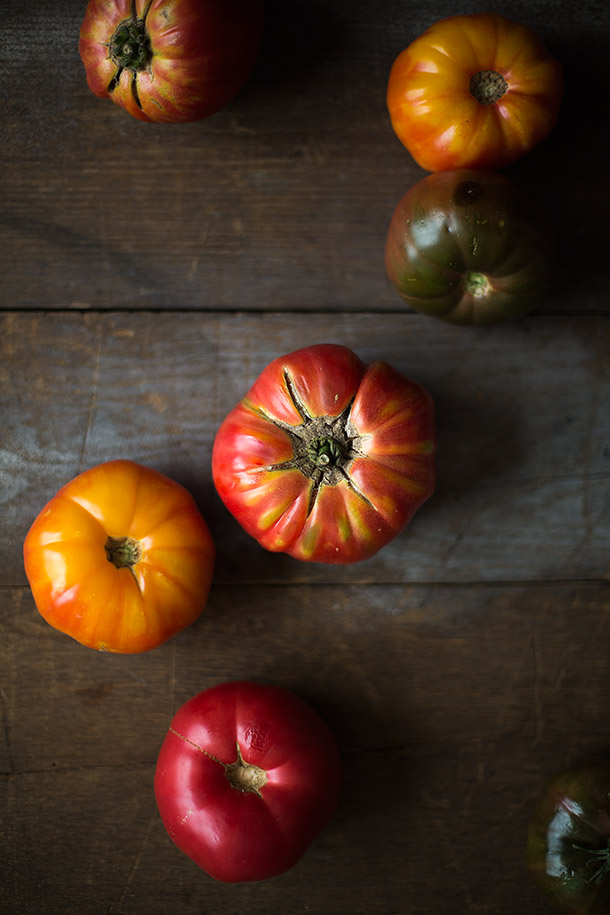 If you're wondering what I'm going to do and how I'm going to stay "Paleo" while I'm traveling, I've got you covered. I'll be posting about that experience while I'm there. Although I would like to point something out. It's a combination of practicality and experience that will decide my choices. So yes I will stay as  "Paleo" as possible but I will not miss out on at least one dish of handmade pasta, pizza, or croissants, while in Europe (hence the fresh tomato pizza I have here for you guys). Specifically because while my health is a priority I also don't want to miss out on possible once in a life time experiences in food because I've never had any of those items made fresh by hand in my whole life and I'm not going to miss it now. But that doesn't mean I'm going to stop being "Paleo" or anything. It just means I'm making a choice that way I can at least have enjoyed something I've never had once. So please understand Paleo police. Now I give you a nut free, tapioca free, and can be made dairy free, heirloom tomato pizza margarita.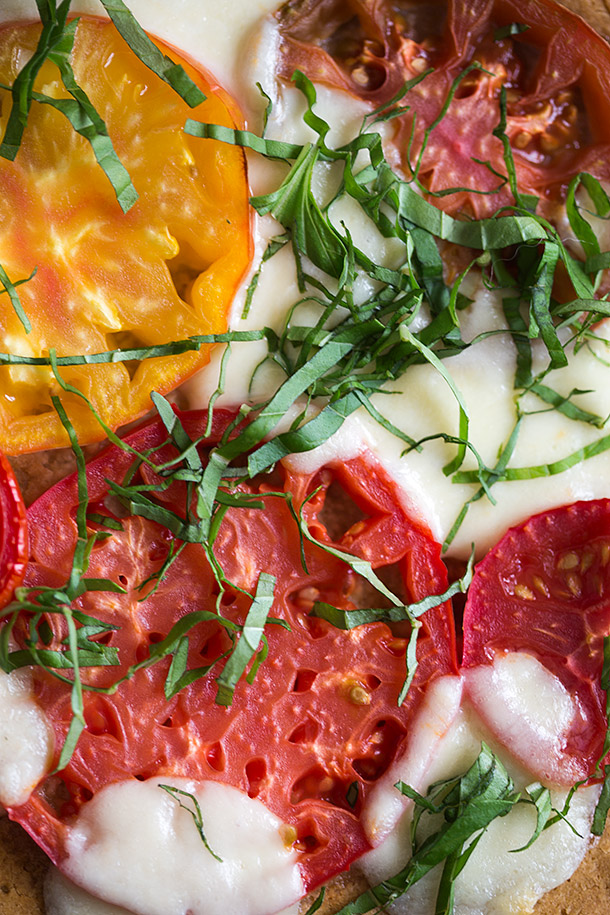 Heirloom Tomato Pizza Margherita
Ingredients
2-3 medium heirloom tomatoes sliced ½ inch thick slices
8 ounces fresh mozzarella sliced ¼ inch thick slices (buffalo is the same thing practically)
6 large basil leaves
For the crust:
1½ cups arrowroot starch/powder/flour
½ cup coconut flour
½ cups melted ghee
3 eggs
2 tablespoons warm water
½ teaspoon salt
½ teaspoon baking soda
extra virgin olive oil for drizzling
Instructions
Preheat the oven to 400 degrees Fahrenheit. Line 2 large baking sheets with parchment paper (or 1 if you only have one, I'll explain what to do if that's the case later in the recipe)
In a stand mixer or food processor combine all the ingredients and mix for about 15 seconds, until a loose dough forms. Stop mixing and let sit for 5 minutes, then mix again until a ball of dough forms. If a ball of dough never forms but the mixture is completely incorporated and thoroughly mixed then it's ready. Take half the dough and place it on a sheet of parchment paper and carefully shape into a ball, place another sheet of parchment paper and roll into a circle with a rolling pin until it's a little under ¼ of an inch thick. Repeat this process with the remaining dough with new sheet of parchment.
Carefully remove the top parchment paper from the dough, then cut the parchment around the dough so that you have a circle of parchment paper about an inch larger than the circumference of the dough. Do this with both crusts.
Place the crusts on the parchment lined baking sheets (only 1 per baking sheet), if you only have one baking sheet then you will have to do 2 batches of the pizza. Bake the crust for 15 minutes then remove and allow to cool for 10 minutes.
Increase the oven heat to 450 degrees fahrenheit. Scatter the tomato and mozzarella all around the crust overlapping some tomatoes with cheese and place back into the oven for 10 minutes. Stack the basil leaves on top of each other and roll like a cigar and slice thin to get ribbons. Garnish the finished pizzas with basil evenly, drizzle with a little bit of olive oil, then serve immediately.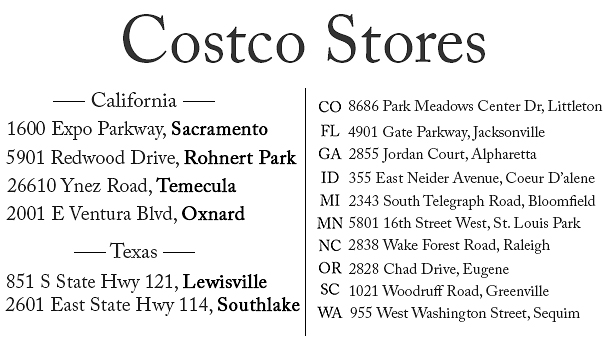 Let's sell out at these Costco stores!