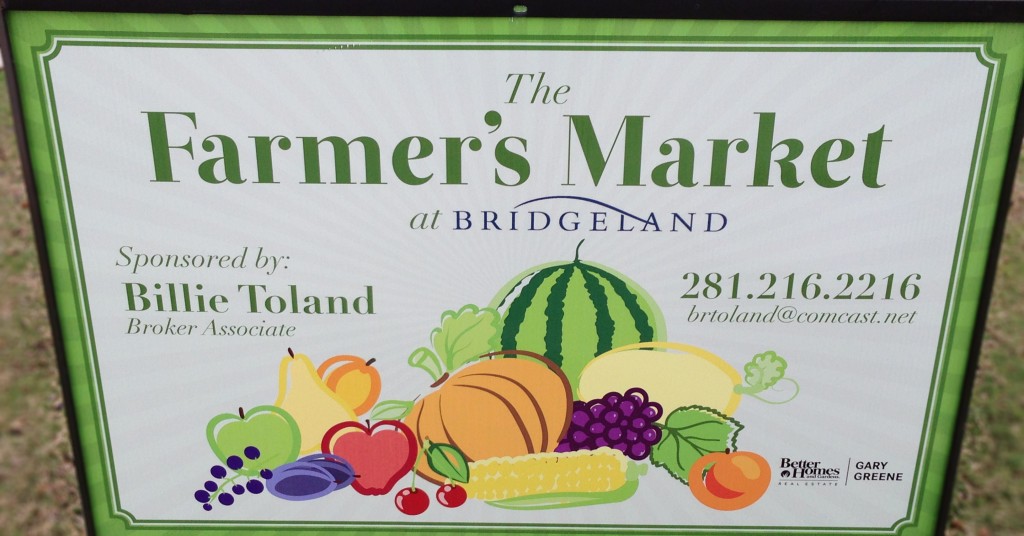 Chances are, if its real food, you're probably okay. When it really comes down to it our health is mainly reflected through the way we eat. If you eat lots of junk food your going to look and feel like junk. If you eat lots of healthy foods you look and feel healthy. Not to mention a lot of the time a lot of the real foods like vegetables and fruits and properly raised meats that are free of hormones and antibiotics actually look kind of, well, beautiful. And I think in a way that kind of reflects to their health properties.  Once you can get past all of the crap in most store bought stuff your on a good track. At that point its really just moderation of everything.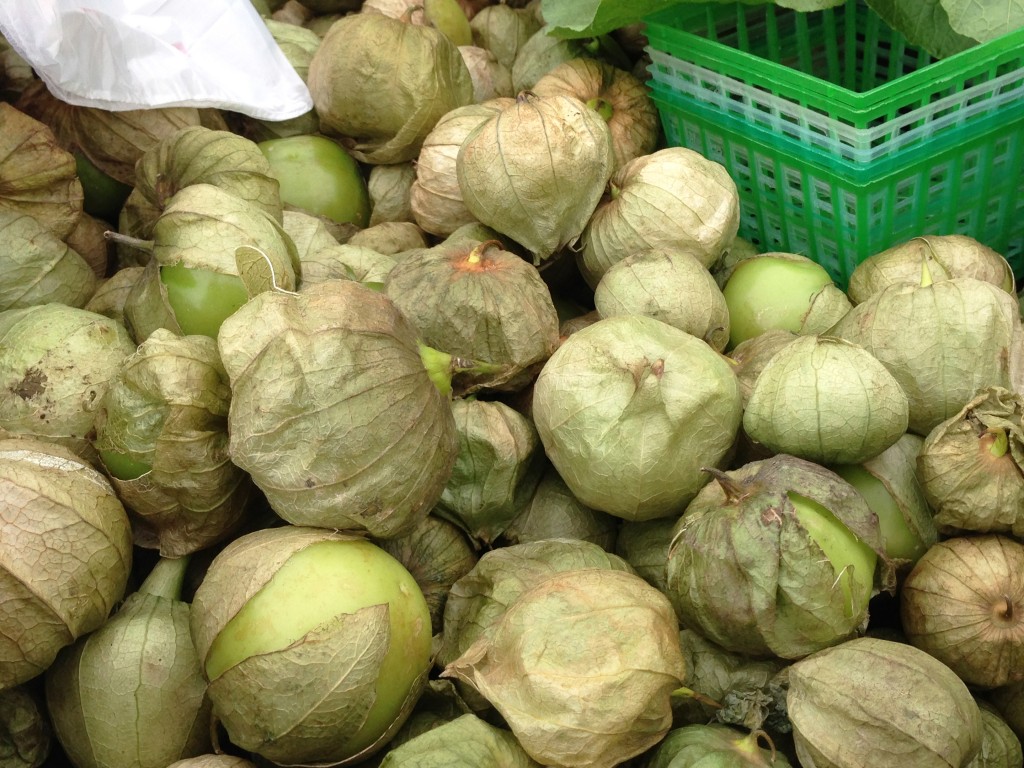 Plus, eating healthy is not a diet. Its a lifestyle and a way of living. And it tastes delicious, especially if your doing it correctly. That's why if you love to cook eating healthy is relatively a given. I for one love fresh vegetables, meat, herbs pretty much anything food related. In fact I prefer it, and cook with mostly only fresh ingredients. They have more flavor, greater nutritional value, and I mean, come on, look at those tomatillos they are gorgeous. How can you possibly resist that?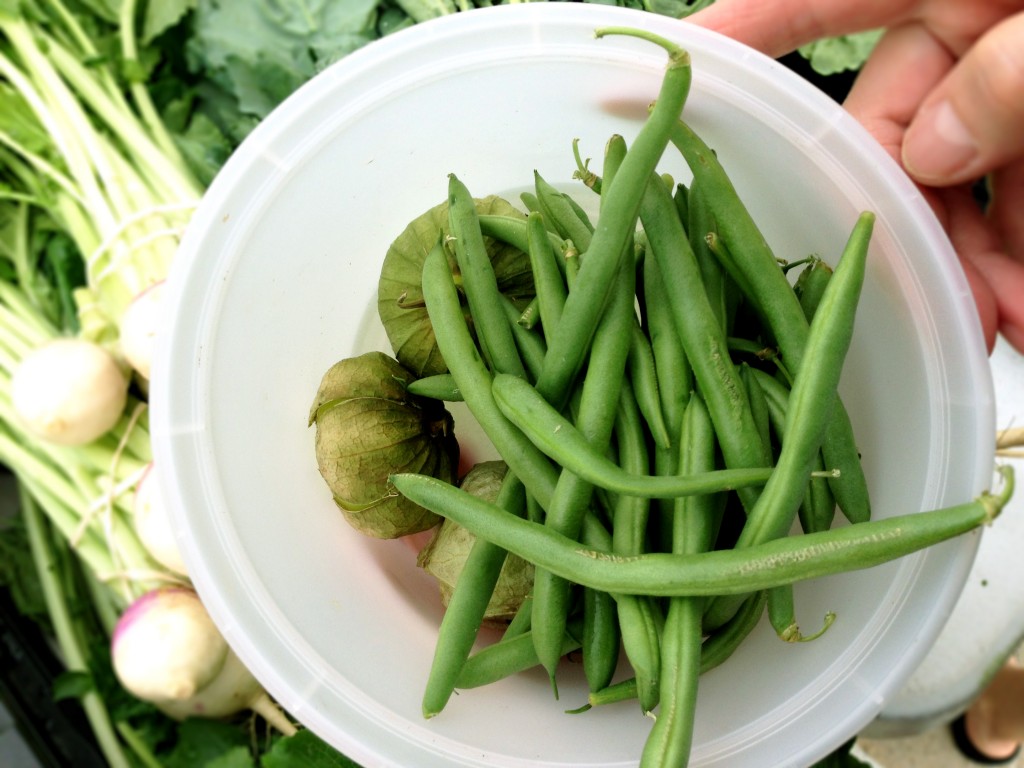 I love farmers markets. A lot. They are always filled with wonderful, people with a great sense of pride and often humor, nutritious foods that are almost always antibiotic, hormone, pesticide, fungicide and all that crap free. It really doesn't get much better than that when it comes to shopping for food. Every time I go to a farmers market i always get this warmth inside me that makes me so happy and energetic. Plus it feels really good to know whats in you're food and know that your supporting those who work hard to keep those traditional methods that are awesome and quite interesting. This picture had my bucket of goodies from one of my favorite farms at this specific market by the name of Peas Farm. I'm gonna be honest I'm starting to get a little hungry now.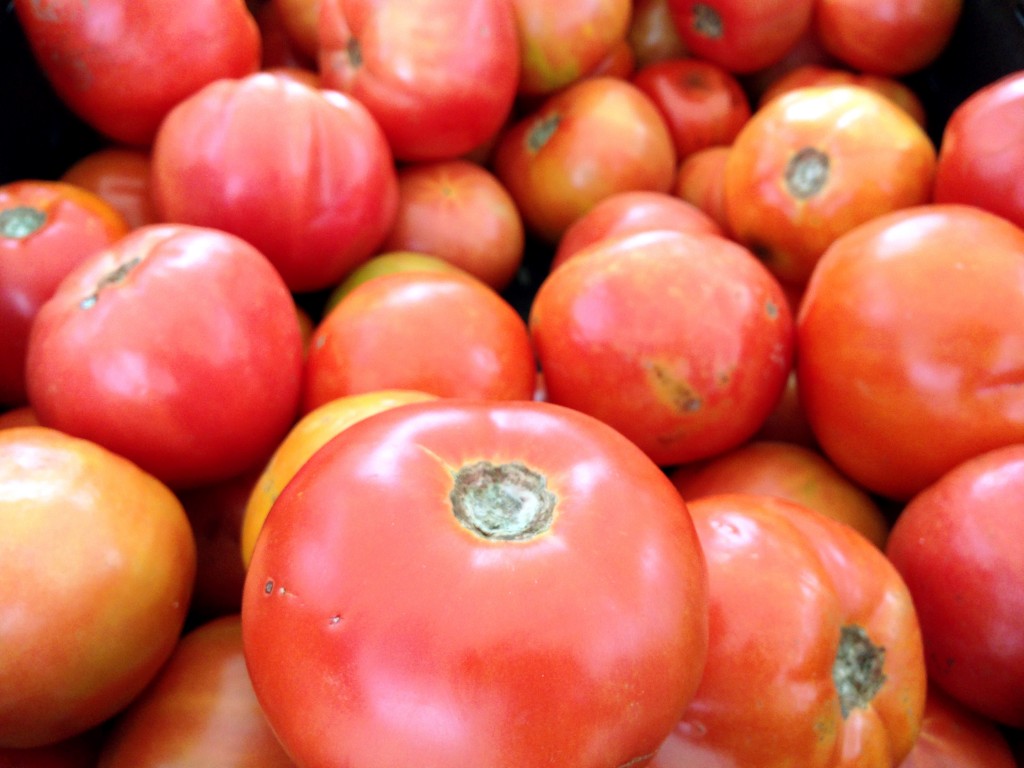 To me color is also important. You know its real when it has a gorgeous color but doesn't look perfect. There should be slight imperfections because nobody can be perfect so why should our vegetables. Its those little imperfections that make them just perfect. And amazingly addictive in taste. These tomatoes are almost sinful. Halfway through a bite of a slice of this tomato will get you going for your second before you finish the one your still on. They are so unbelievably sweet, tender and juicy with flavor notes that you would never expect in a tomato that made it so intoxicating. And yes I posted this picture just because the tomatoes were that good.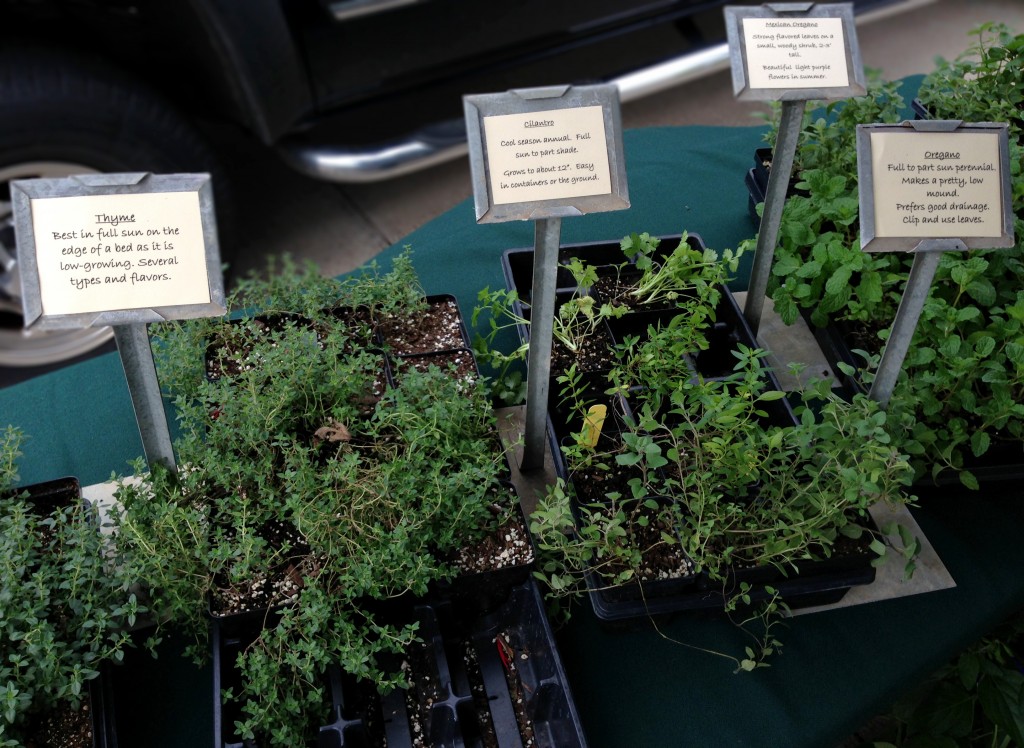 In relation to the fresh tomatoes, fresh herbs are always important. They are so versatile and can change any dish into a symphony of flavor just by adding a few leaves of a tiny plant. There was a new station down at the farmers market i went to this time that brought a bunch of naturally grown fresh herbs. So I of course went there and kind of loitered there for a few minutes, or hours, however you want to look at it. Okay it may have been a n hour or two, I wasn't keeping track. But I was too busy being lifted off my feet by the smells and colors of all of the fresh herbs. Have I mentioned how much I loved herbs? Oh yeah I love them.  A lot.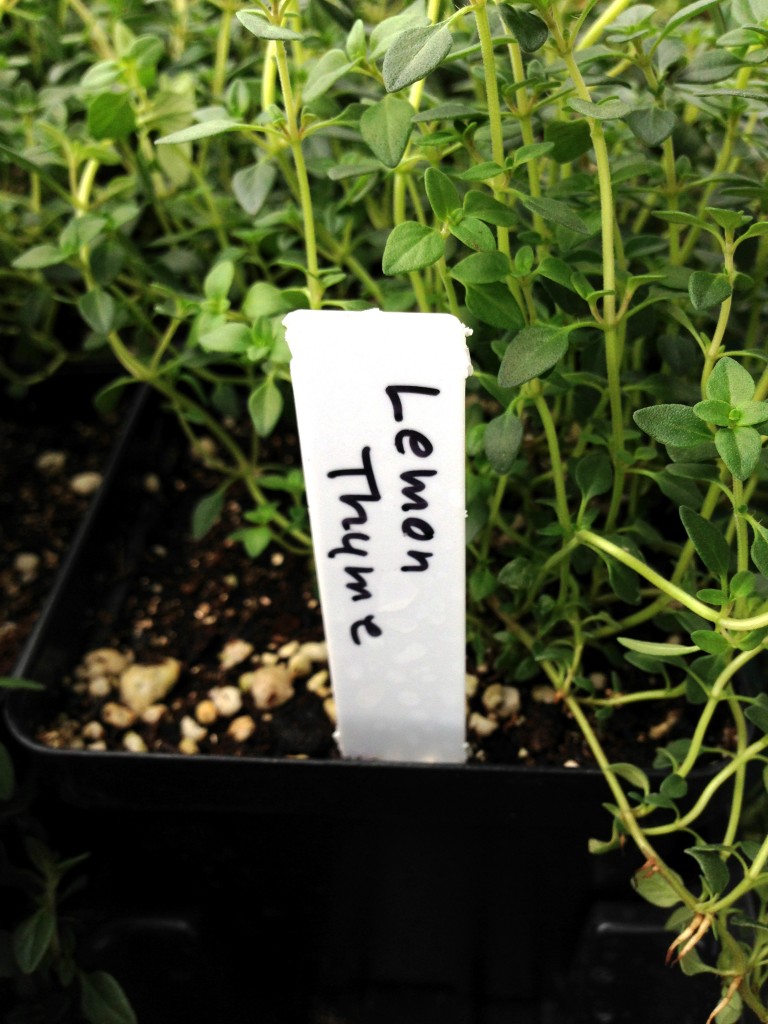 As I was browsing this magical herb garden I stumbled upon something I never knew existed. Lemon thyme. Now what kind of evil genius/scientist had to manipulate this poor plant in order to combine two of my favorite things into one? Well apparently my first though was wrong. It turns out this is an actual strain of Thyme. And it actually happens to smell exactly as its name suggests, slightly lemony and sweet with that very distinct woody thyme aura. Now you can only imagine that I could not contain myself once i made this discovery, so I promptly questioned the wonderful purveyors of this delicate plant and happily walked away with 10 plants under my arms. The conclusion here would be that I now have a forest of herbs outside my house and within a few weeks I may or may not have a forest out there. Either way it is easy to say that fresh is always best when it comes to health and flavor. So if you ever get the chance you should go out and find a nice farmers market and get yourself some nice fresh healthy veggies and meat, talk to some great people, and support your local farmers that work hard to keep a beautiful tradition alive.