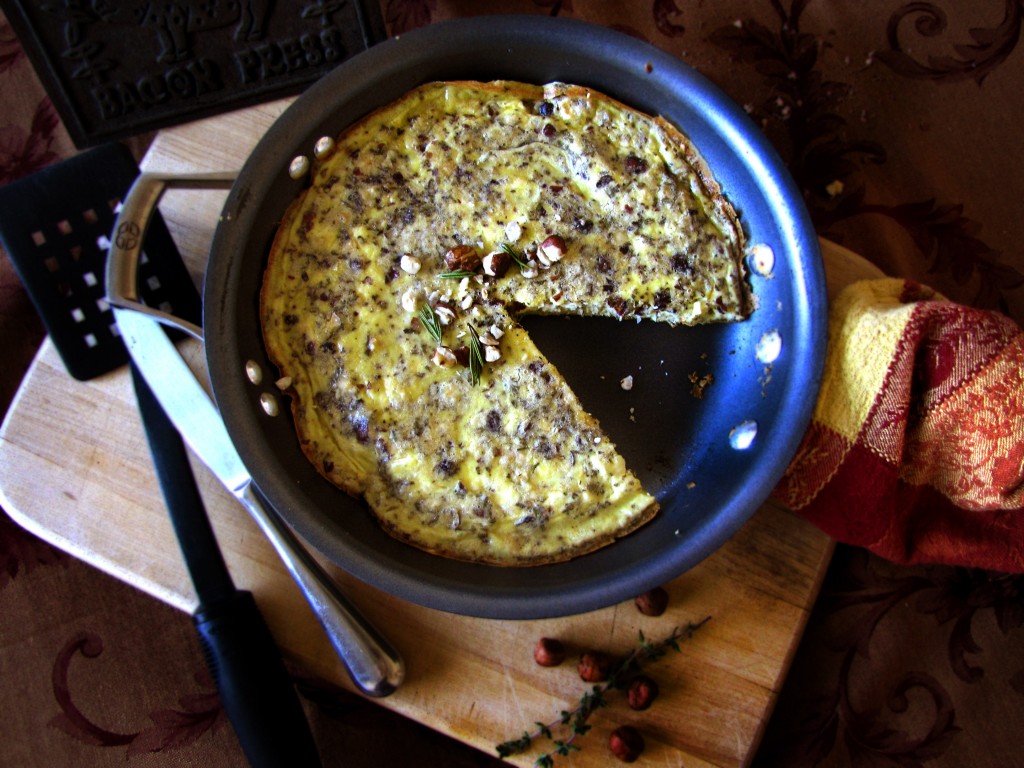 So, I started using my regular camera. Or well I say regular camera. Its a Canon powershot SX20 IS. Wait a minute, thats not a DSLR camera!!! Well if thats what you said then you are correct. It is not a DSLR camera because I don't have one. So I will be using this to the best of my ability. Which isnt so good. Seeing as I am incredibly new to the whole photography scene. But I will get better in time right? But anyway, Ive been using this camera and messing with it and sometimes it comes out with some amazing photos and sometimes… not so much. Sometimes they are just atrocious. Like my iPhone could do better. But I guess I cant complain since its my fault they are coming out horrible. Oh woe is me!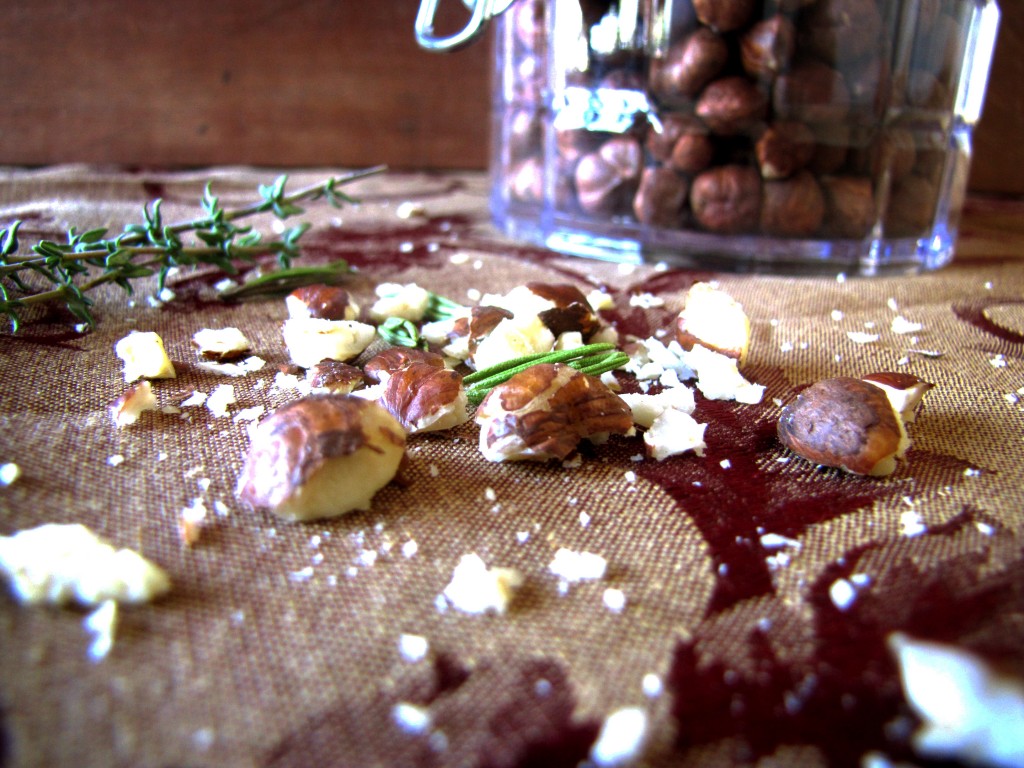 Still, these photos did turn out good. And I actually am starting to enjoy the camera. But lets stray from looks and talk about taste. This frittata. I don't mean to boast, but, this frittata is absolutely delicious. The hazelnuts combined with fresh herbs gives it this livening flavor perfect for fall and it fills the house with a smell of pure intoxication. I crushed the hazelnuts fairly coarsely, as to create some nuances in the frittata. Although I did not chop them as coarse as you see in the picture. They were picture hazelnuts, so, they don't count. I wouldn't make them too coarse but do make sure there are some chunks, because it is heavenly when biting through fluffy egg and then a slight resistance and break away from a hazelnut chunk. Getting hungry yet? No? Well I tried.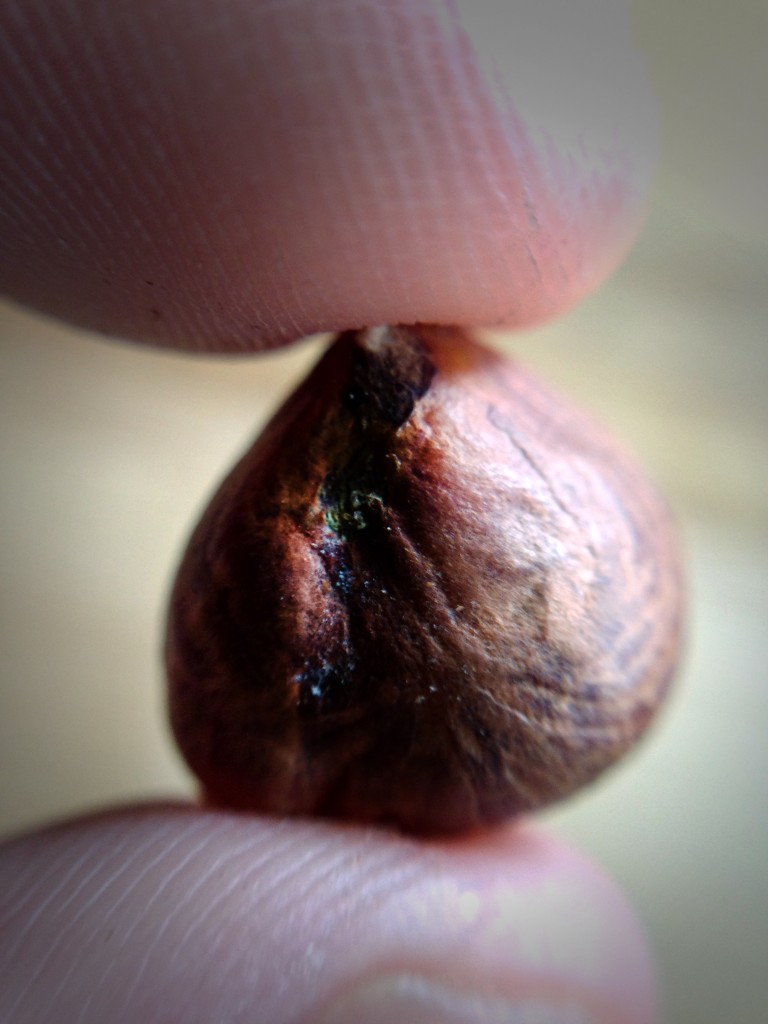 Speaking of heavenly I would just like to mention that heavenly and hazelnut both start with h. Coincidence? I think not. Hazelnuts are so healthy too its not even funny. Packed full of good fats and incredibly nutrient dense. And this recipe makes a good point of the use of hazelnuts in pretty much everything. For some reason some people seem to think that hazelnuts must only stay in the sweet category, but I concur.  Hazelnuts are great in a sweet dish don't get me wrong, but they are even better in savory dishes. Just try this frittata and you will know exactly what I mean. Very versatile and very delicious.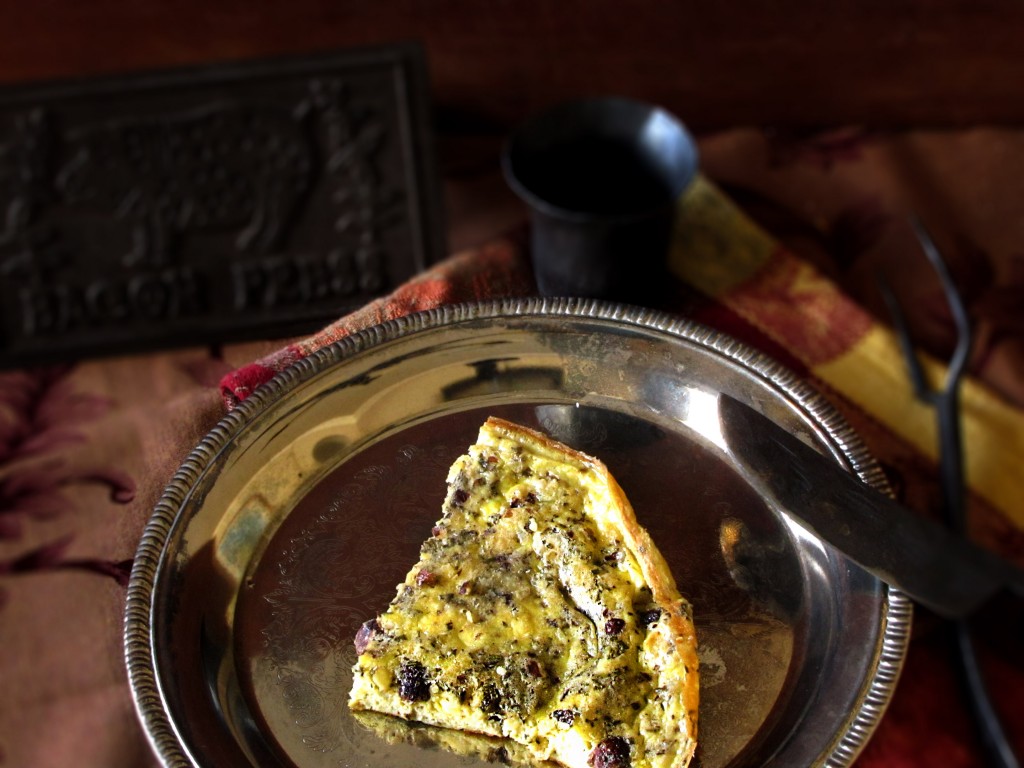 Hazelnut, Feta and Rosemary Frittata
Ingredients
8 organic or farm fresh pastured eggs
1 Tablespoon grass fed butter or avocado oil (I wouldnt reccomend coconut oil for this recipe specifically because it will give it too much of a coconut taste)
1 Tablespoon heavy cream
2 medium sprigs fresh rosemary
2 medium sprigs fresh thyme
2 garlic cloves minced
¼ teaspoon cinnamon
sprinkle of nutmeg
⅓ cup fresh feta crumbled or chopped
½ cup hazelnuts crushed coarsely
salt and pepper to taste
Instructions
Preheat oven to 425 degrees.
Rinse herbs and pat dry. Finely chop the herbs with a large knife until almost powder like. You want it very fine.
Crack eggs into medium sized bowl and add finely chopped herbs, cream, cinnamon, nutmeg and salt and pepper. Whisk vigorously until frothy.
Heat a medium sized oven safe pan over medium low heat. To that add grass fed butter or avocado oil. Leave oil for a moment to warm.
Add minced garlic and fry until fragrant. Then add egg mixture to the pan and slowly stir for a second and let set a little. Once eggs begin to set slowly stir in feta and crushed hazlenuts. Be sure to stir very slowly and do not scramble the eggs.
Once thoroughly mixed let sit until sides begin to set all the way around the pan. Once sides have set let cook for 2-3 more mins. Then place whole pan in oven and cook in oven until slight browning occurs and entire frittata is set.(about 6-7 minutes) Make sure it is solid in the center before you start to take it out. Slice and serve.