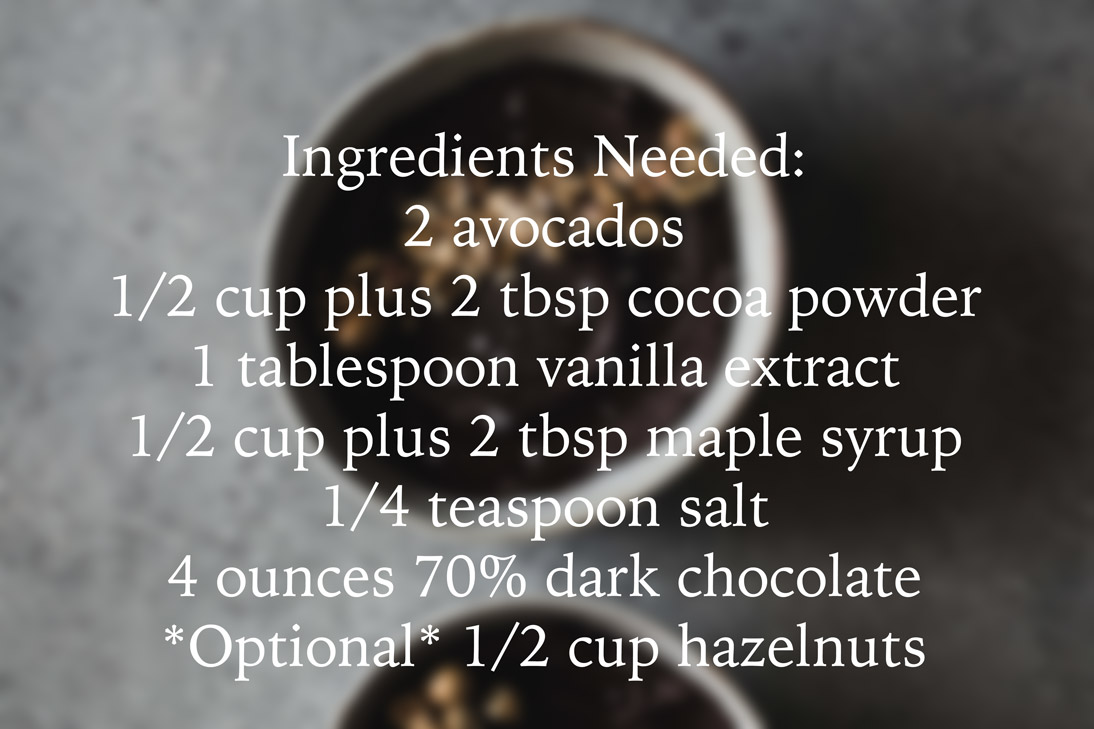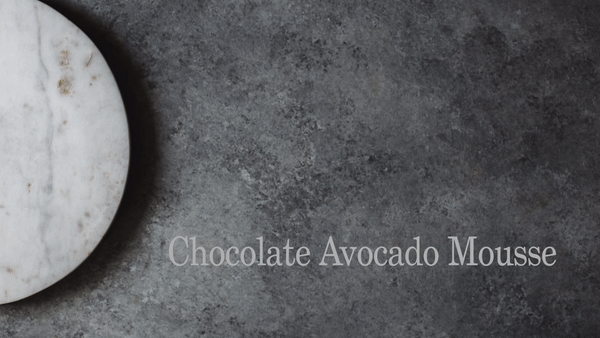 Cut 2 of your avocados in half and remove their seeds.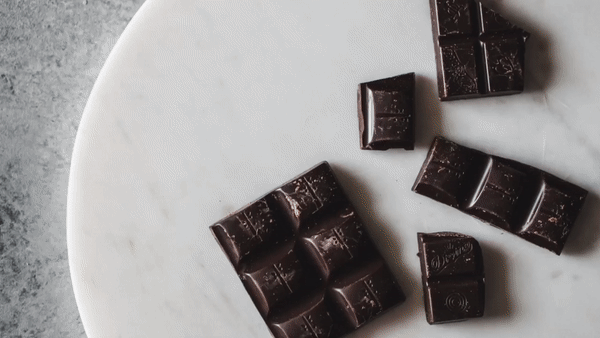 Chop 4 ounces of 70% dark chocolate and melt it completely in a bowl.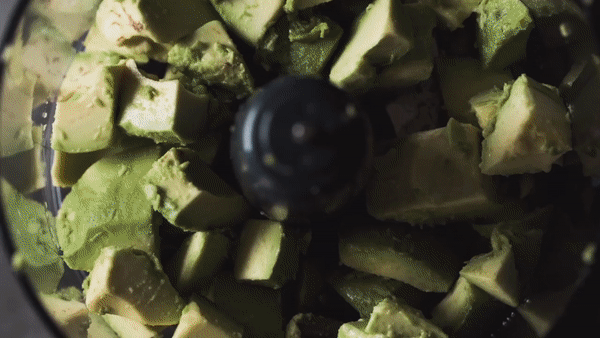 Using a spoon, scoop the flesh of 2 avocados into a food processor. Add 1/2 cup plus 2 tablespoons cocoa powder, 1 tablespoon vanilla extract, 1/2 cup plus 2 tablespoons maple syrup, 4 ounces melted chocolate, 1/4 teaspoon of salt. Process until smooth. Spread into small ramekins, cool in the fridge for at least an hour or overnight.
Toast 1/2 cup hazelnuts in oven at 400F for 10 minutes. Let cool, roughly chop. (You can skip this if you don't want hazelnuts)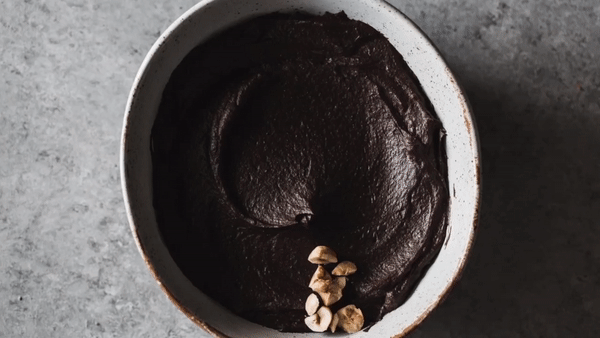 Once Chilled, serve with crushed toasted hazelnuts, and flakey sea salt. This will fill 3-4 ramekins. If you want more I would recommend doubling the recipe.
GIF Recipe in collaboration with Richard Casteel. Go check his stuff out!