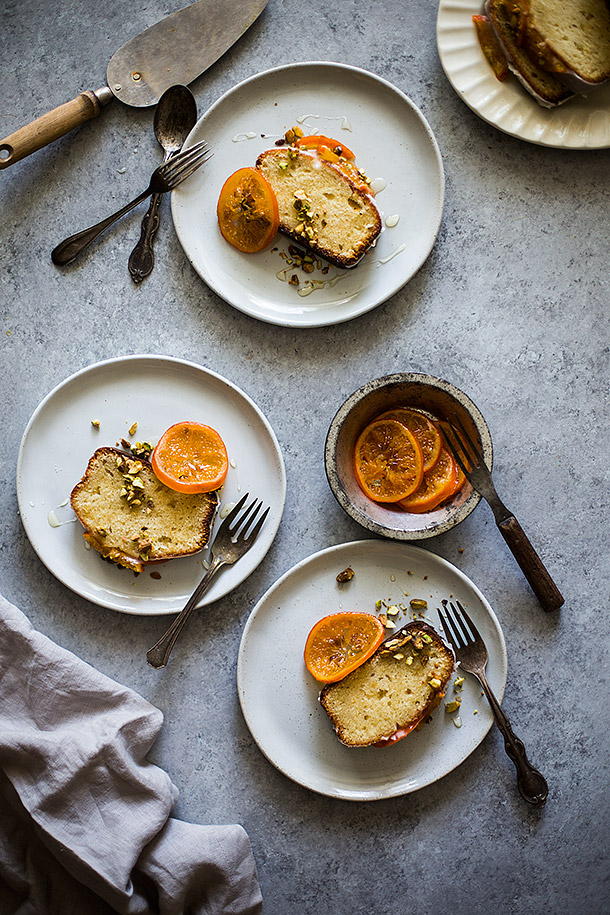 Sure, yogurt is splendid with a drizzle of honey and some toasted almonds on top. Why stop there though? If you just keep going along with that pattern, maybe a little flour here and there,  then it eventually must turn into cake. It's simple math; my kind of math. The kind of math that ends with cake and complete disregard to how you got there.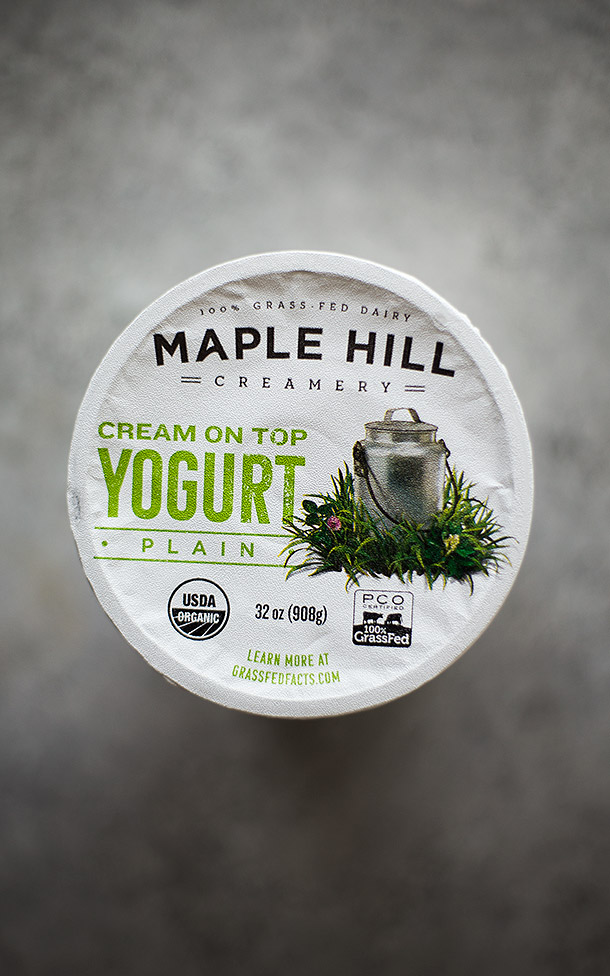 Since the flavor of this cake is strongly influenced by yogurt I used the highest quality grass-fed full fat yogurt I know of; Maple Hill Creamery. This whole milk cream on top yogurt also happens to be my favorite. Maple Hill Creamery specifically hits home for me because they are one of the few companies that actually has 100 percent grass-fed dairy being used in their product. . There are a lot of companies out there that claim their cows are grass-fed despite the fact those cows may have only lived on pasture for a couple of months or less.  I know it seems like an insignificant thing but it makes a huge difference in the final taste, and healthfulness of the yogurt. Call me a yogurt snob, I deserve it.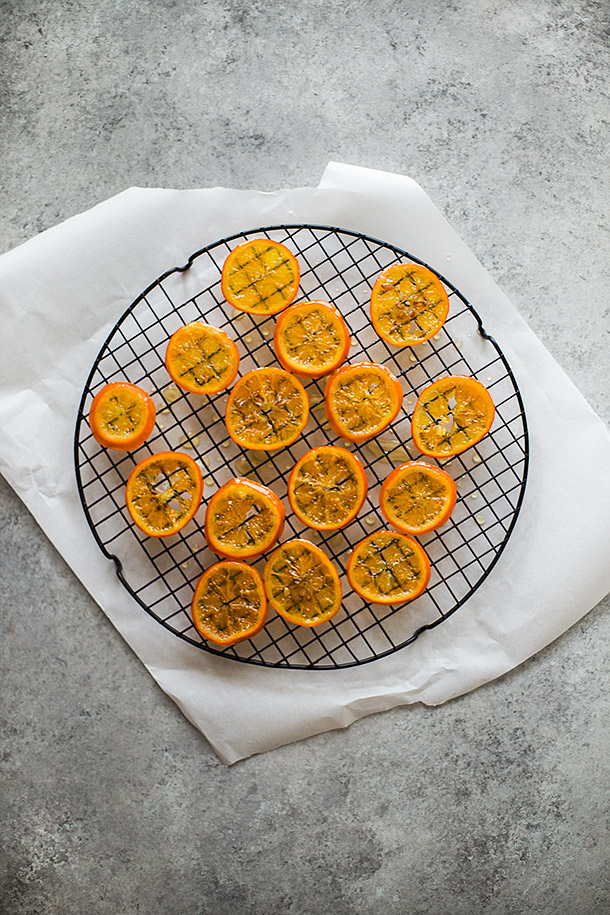 Now that I've just started watching Game of Thrones I just realized the saddest part of all this. My yogurt addiction doesn't end in the kitchen. I stocked up on a bunch of Maple Hill's new kefir so that the next time my girlfriend Kate comes over to watch it with me, I will have a bowl ready for myself.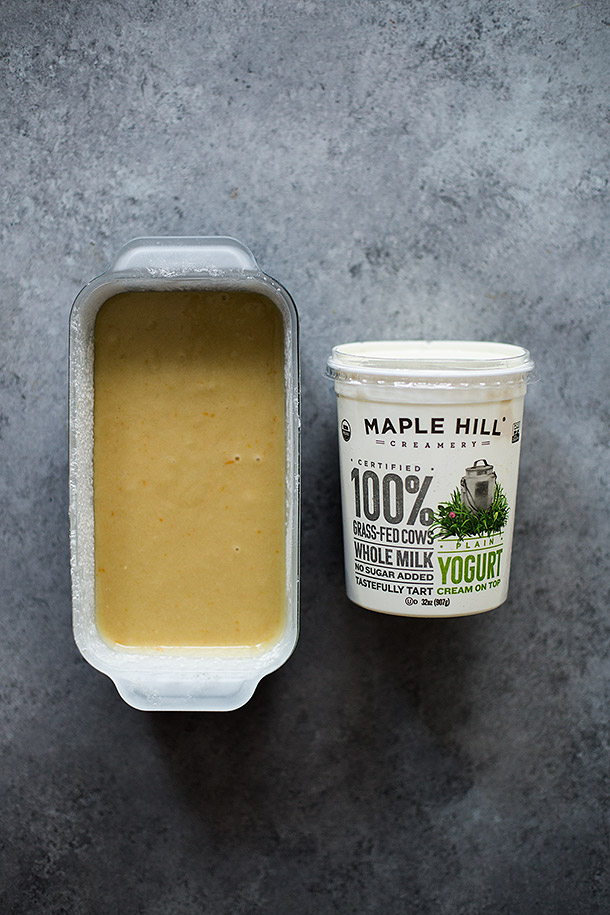 Now that we're on the subject, let's just talk about Game Of Thrones really quick because I know I'm not the only one here excited about it. I'm midway through the third season so far so please don't spoil anything for me. I'm not much of a tv show guy, but this show has me captive. The story is amazing, the acting is amazing, and the cinematography is absolutely stunning. I guess it's safe to say I'm addicted now. Huge negative/positive: All the sitting required to watch the show isn't a great combination with having this cake in the apartment to tempt me. *Turns on Game Of Thrones*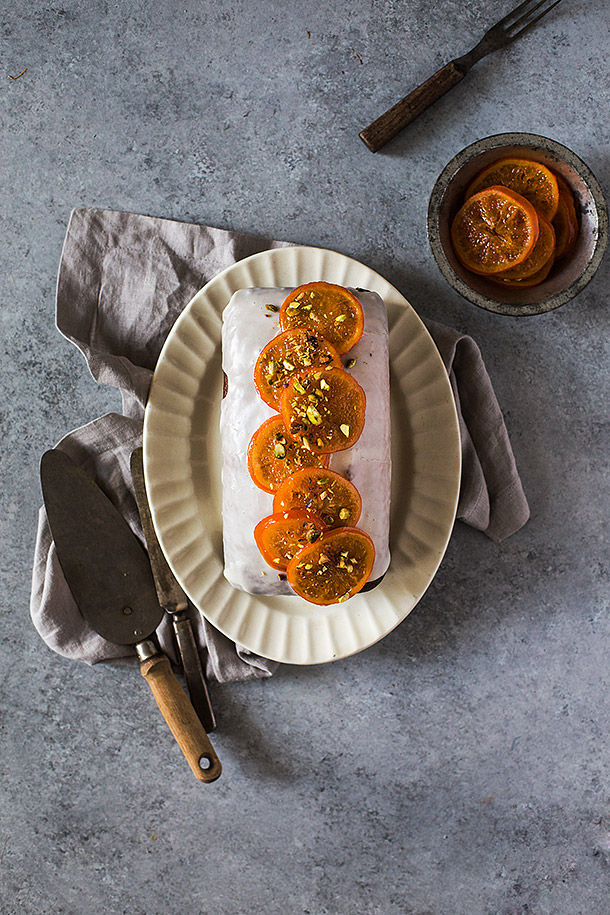 French Yogurt Almond Cake
Ingredients
Cake
¾ cup full fat yogurt
1 cup all purpose flour or all purpose gluten free flour
1 cup cane sugar or coconut sugar
2 teaspoons baking powder
¾ cup almond flour or ground almonds
½ tablespoon lemon zest
½ tablespoon orange zest
½ cup melted coconut oil, plus extra not melted for greasing
2 eggs
1 teaspoon vanilla extract
¾ teaspoon fine sea salt
Sliced Candied Oranges (see recipe) *optional
Icing:
1 cup powdered sugar
whole milk or coconut milk
Instructions
Preheat the oven to 350 degrees Fahrenheit. Grease a standard loaf pan with extra coconut oil and dust with flour; tap out any excess.
In a medium sized bowl whisk together the almond flour, all purpose flour, or gluten free all-purpose flour, baking powder, and salt, until combined.
In a large bowl add the sugar, lemon zest, and orange zest. With your hands, squeeze and rub together the citrus zest with the sugar until the sugar becomes slightly moistened and is fragrant. Add the eggs, yogurt, vanilla extract, and ½ cup of melted coconut oil to the sugar mixture. Whisk until well combined. Add the dry ingredients into the wet and fold it together until well combined and no clumps remain. You can whisk at this point if the clumps won't combine.
Pour the batter into the prepared loaf pan and bake in the oven for 50-60 minutes, until the top is golden brown and a toothpick comes out clean.
Take loaf out of the oven and leave it to cool in the loaf pan for 15 minutes. Carefully run a knife around the edges to loosen and pop out the loaf and place on a cooling rack until completely cool.
Optionally, In a medium sized bowl add the powdered sugar, and whisk with milk, drop by drop, until you get a slightly runny icing. Drizzle icing over the top of the loaf and decorate with candied oranges. Slice and serve immediately. Can be made 3 days ahead but I recommend holding off the icing until you are ready to serve.