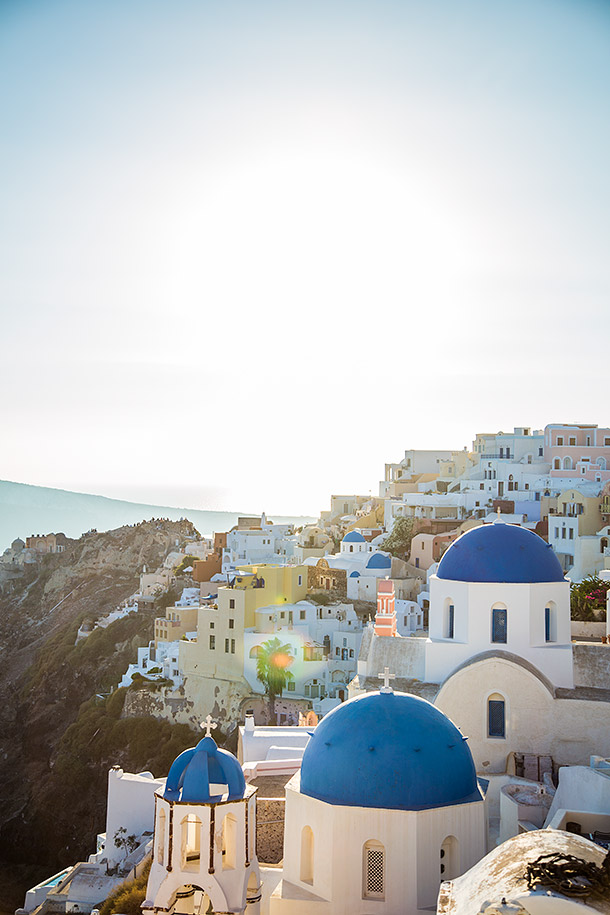 We saved the best out of our Greek island choices for last. Not that I'm saying Santorini is the best greek island because I have no place to say that, especially since I've never been to many of the other surrounding islands. We started our arrival off a little bit atypical with a trip to the hospital from a backpacking injury our friend Matilda received from the vicious cobblestone ground in Mykonos. Luckily we were able to get it cleaned and we went about our day to grab some lunch and get to know the area.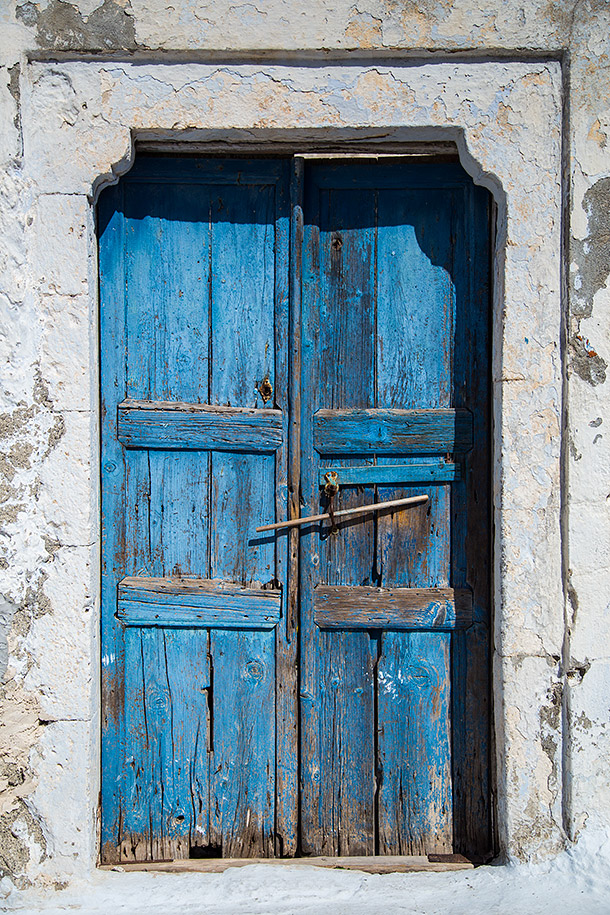 So far I have been taking Greek travel advice from my friend Tony Kasandrinos of Kasandrinos olive oil and I've gotta say, it's really nice having a local "guide" around the place. Tony wasn't physically with us but rather he was with us through the power of the internet giving us recommendations on what to do. He specifically advised us to rent 4 wheelers in Santorini which is probably the best piece of advice he could've given us.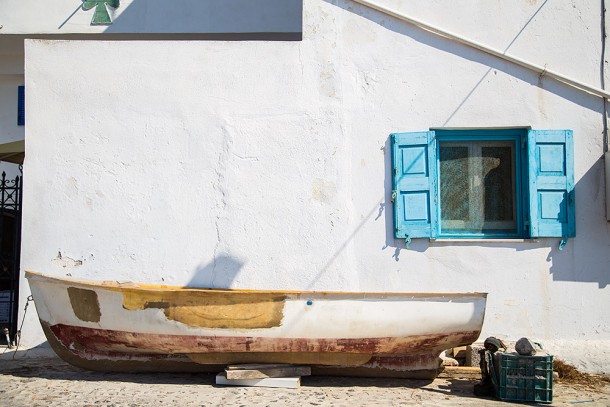 We rented two, one for each couple of people to use that only cost 10 euro a day, which we actually split making it about 5 euro a day for each of us. If that's not a bargain I don't know what is. Granted it's off season, but still, I don't know how much lower they could realistically go.
Sitting tall on our new fancy rides we headed to Pyrgos to eat at a recommended restaurant by the name of Selene.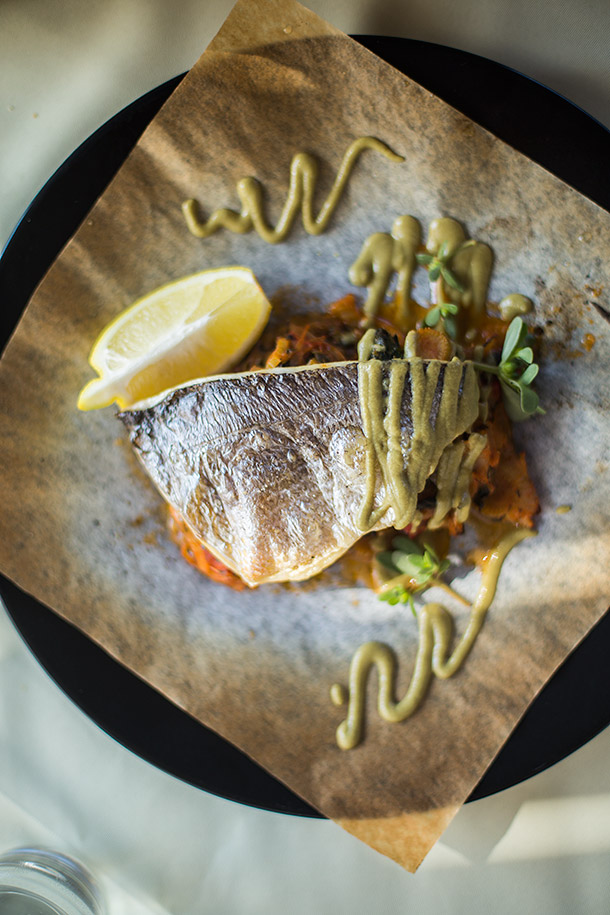 I absolutely fell in love with their decor and layout upon arrival. Despite the fact that they were slightly pricey I decided we should stay because it was so highly recommended. Sadly, everything we ate was not that great. The only thing I truly enjoyed off of this places menu was the sea bream that I ordered which was seasoned nicely and was cooked properly. The vegetables on the other hand were not seasoned all that well and some were raw including the eggplant. Now, none of this food was real greek food and was more along the nouvelle cuisine side of things so I didn't let this hinder what was to come from other meals.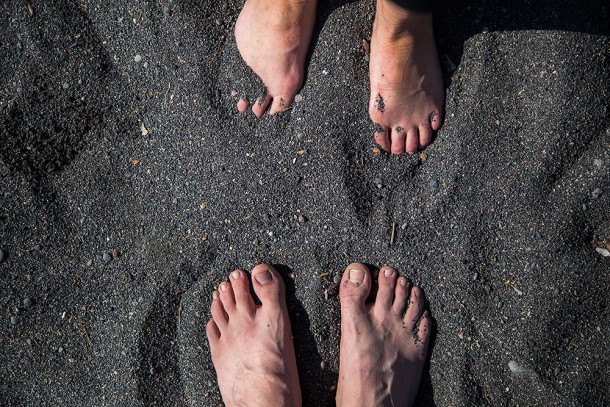 Next on our list was a black sand beach, any of them really. All beaches on Santorini are black sand which I'm pretty sure can be attributed to the fact that it's the rim of a volcano.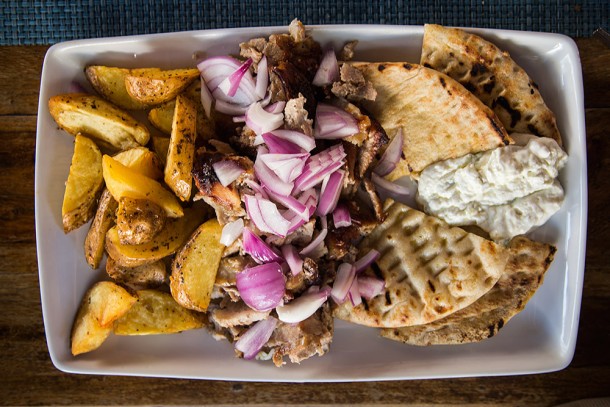 I was still rather hungry, so we stopped at a random place to share a snack of some pork gyros. We typically lived off of gyro meat, fries, and tzaziki almost our whole time in Greece.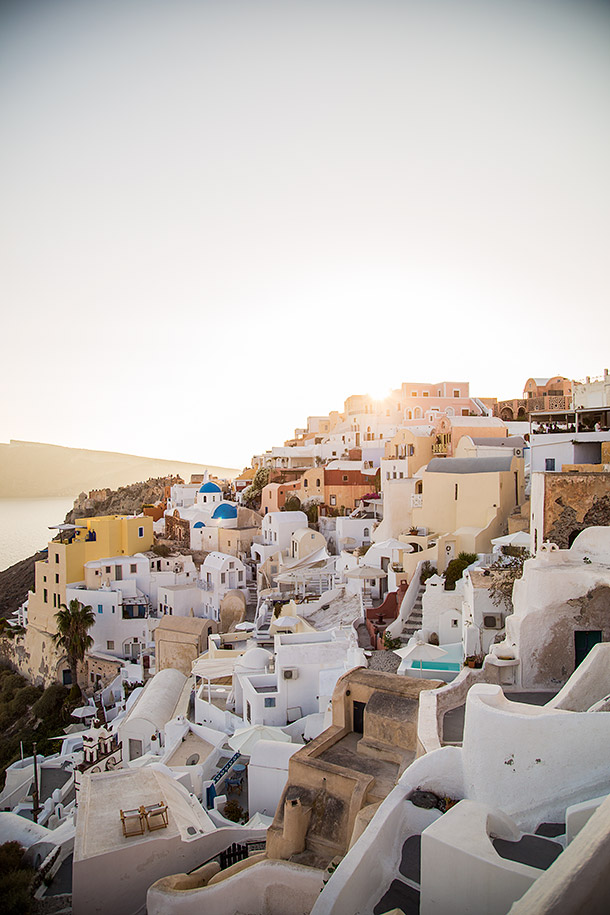 We were not really prepared to swim, nor did we want to, so we moved on to a beautifully scenic ride on our 4-wheelers to the very famous Oia. My favorite shot of it is the very first photo in this post but this is another picture I took a little further along. Like many places in Santorini, Oia is a town cradled into the side of a mountain, what makes this one special is it's magnificent view, perfect to watch sunset with your friends.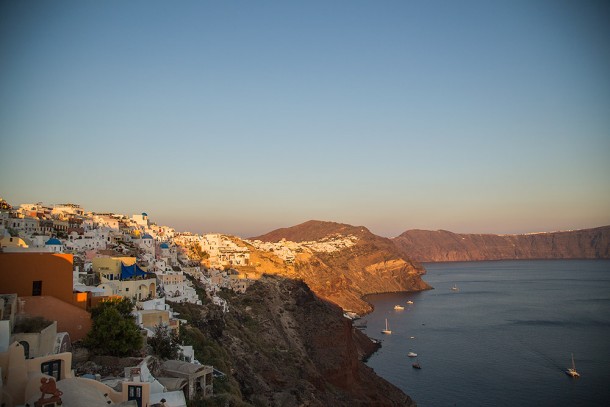 Walking through the streets (or should I say narrow stairwells) of this gorgeous area was so exciting and breathtaking at the same time. It's so closely knit together until you get closer to the edge where everything opens to give you a view that is worthy of a dropped jaw.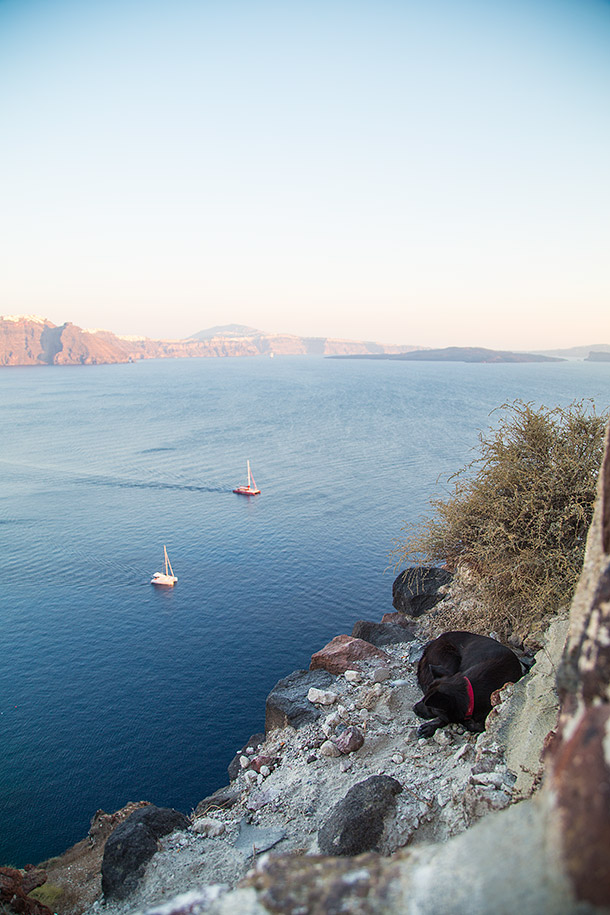 This little guy was here to enjoy the view as well.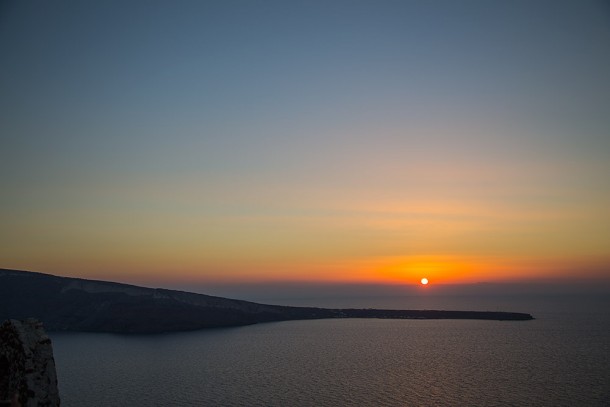 Matti, Phoebe, Matilda and I stood on top of some stone walls and watched the sunset together.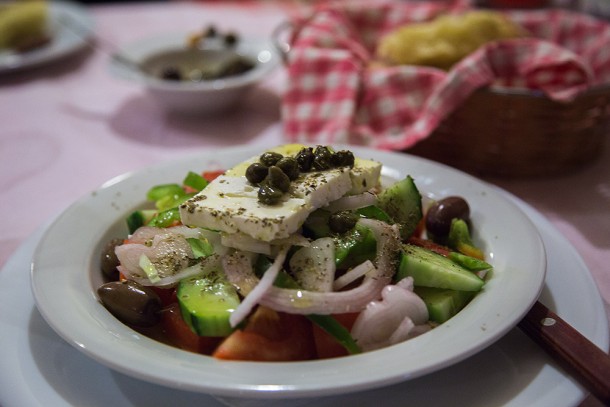 After watching the sunset we rode our four wheelers back to Thira and went to a nearby restaurant. We started with a greek salad because duh, Greece. I simply cannot get enough greek salads in my life to be bored of them.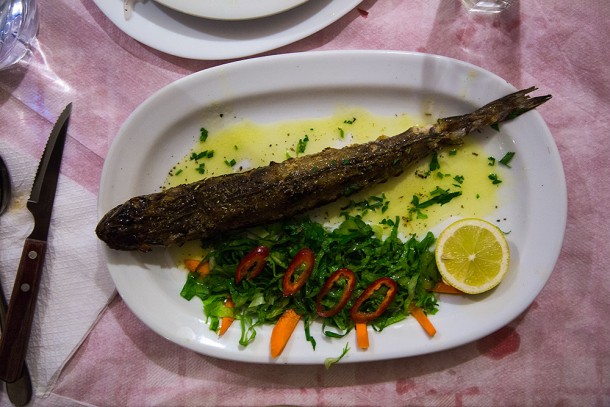 Next came my main of grilled barracuda and a side salad. I've gone diving and seen barracudas before but have never in my life seen one on a plate. It was surprisingly delicious, the skin was crispy and nicely salted, and the flesh was tender and wonderfully flavorful. All things considered, next time I see barracuda on a menu I won't hesitate to order it again.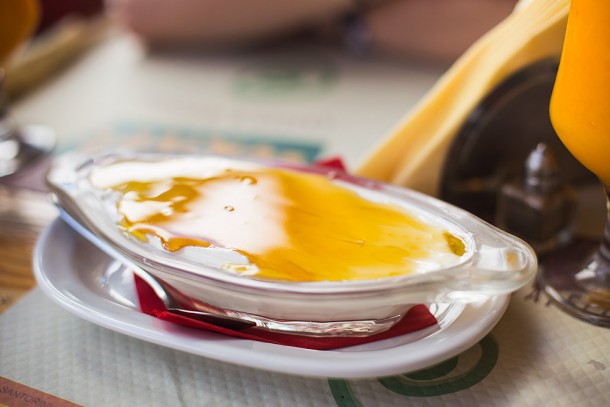 The following morning we planned to go to the popular "Red Beach". The girls were hungry so we stopped at a decent looking breakfast place. I got greek yogurt and honey, eggs, and bacon.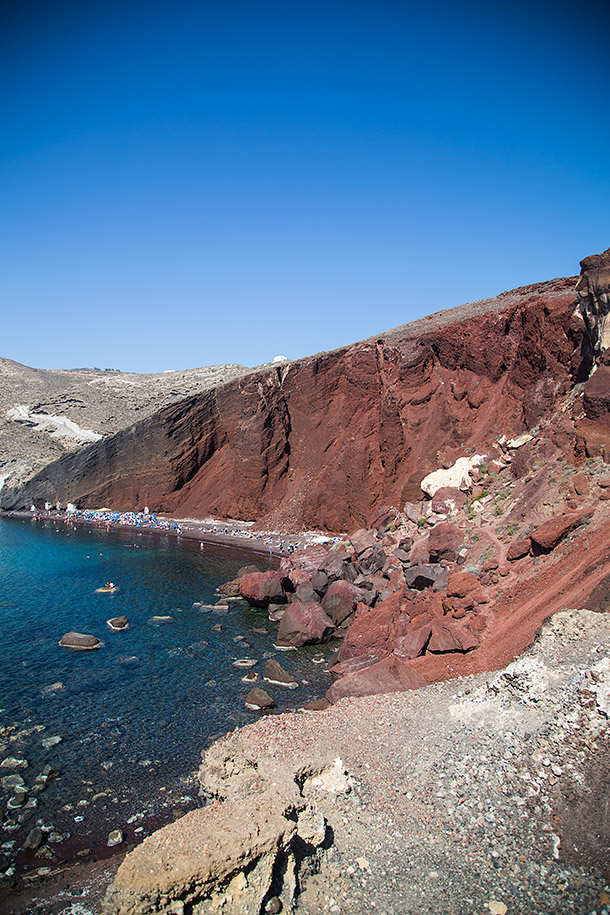 Upon arrival, we were disappointed to learn that the sand itself wasn't actually red as the name would suggest. The surrounding cliff faces were red, but it was a black sand beach.
Matilda wasn't feeling well due to medication she was taking for her backpacking wound, so she and Phoebe headed back to the hotel for a small siesta while I grabbed a coffe and relaxed at the red beach with Matti.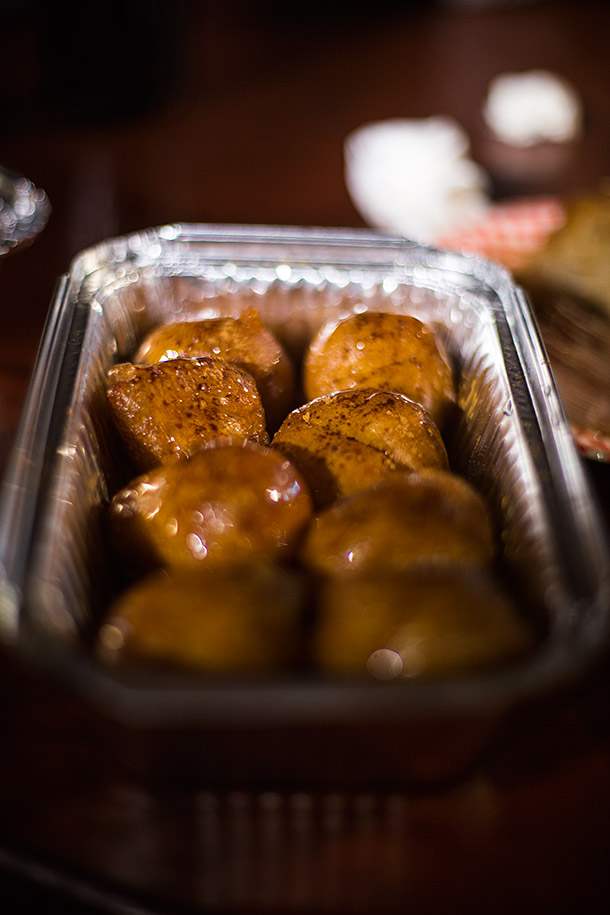 We finished our last day with classic honey soaked greek donuts at a local greek dessert place on the side of the road. Again, not gluten free, or Paleo. I got glutened from this one and that wasn't fun but it was worth it to get something traditional that I might not get a chance to try again.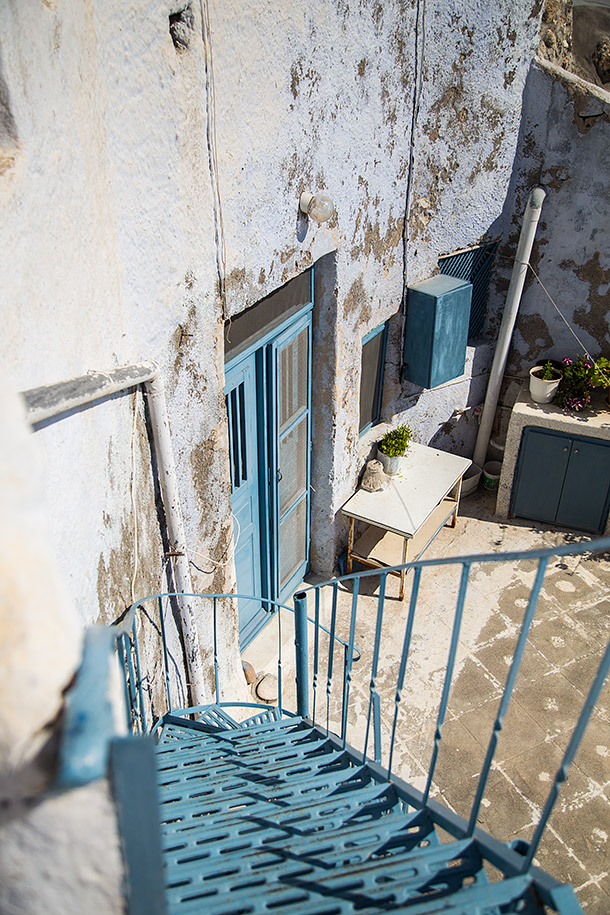 So far Greece, specifically Santorini, has been my absolute favorite place that I've ever visited. Thanks Tony for the extra persuasion. Unfortunately, we had to part with our new friends Phoebe and Matilda, who were heading to Turkey, but we enjoyed the amazing times we spent with them and can't wait for them to visit us in Texas.