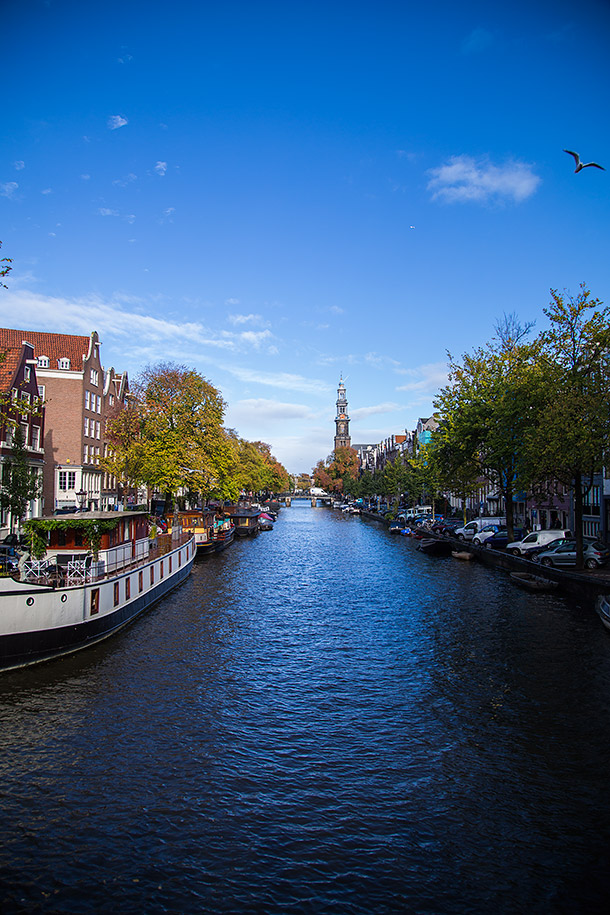 Despite what some might think about Amsterdam with prostitution being somewhat legal there as well as some soft core drugs I was quite excited (and not for those reasons). Amsterdam is a beautiful city and offers an incredibly rich history that I was eager to explore. The only down side was that our time here was quite brief.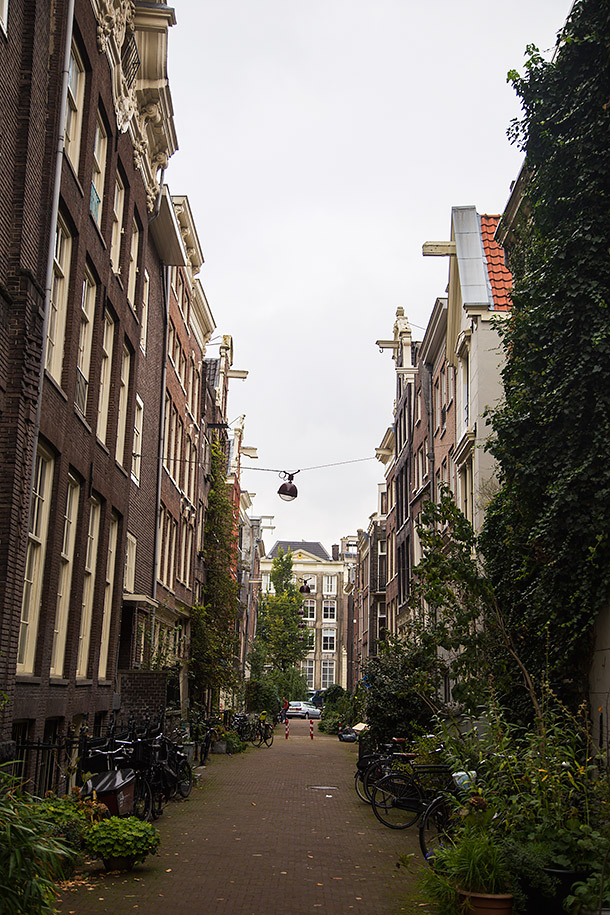 Our most anticipated place to go to was the Anne Frank house but before going there we walked around the gorgeous city. Admiring the many canals innervating the city as well as the gorgeous architecture that lies long them.
Walking along the canals  we stopped at a random place that had a cheap plate that consisted of a half a chicken and fries so we rushed in to grab a quick lunch. The chicken was seasoned quite well and had ultra crispy skin, not bad for around 10 euro. Matti gave me a couple pieces of of bacon because our love really is true.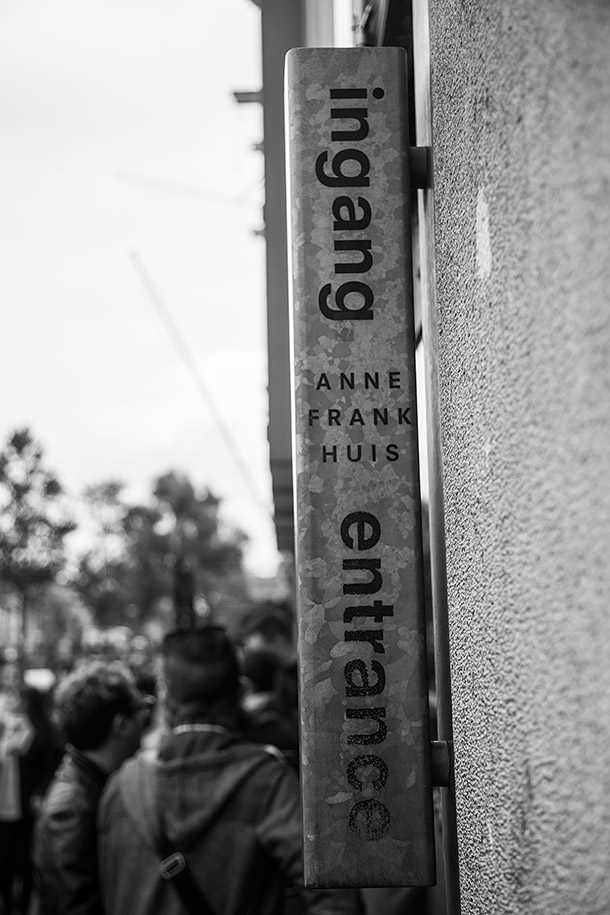 Unfortunately after our long wait in line at the Anne Frank house I was reminded that we could not take photos inside so this is the only photo I have for everyone.  The actual museum was absolutely amazing. You could really feel her emotion as you travel through the progressing moments in time all the way up to her death.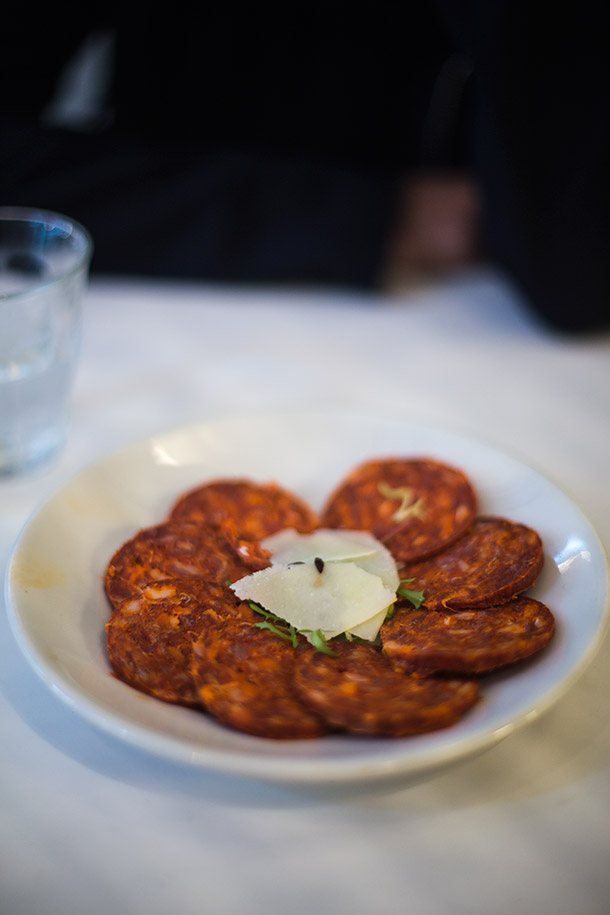 After our insightful Anne Frank House visit we stopped at a local cafe to get a snack and some coffee. I ordered some chorizo to share with Matti. While the chorizo was good it was surprisingly tart tasting than expected but still delicious.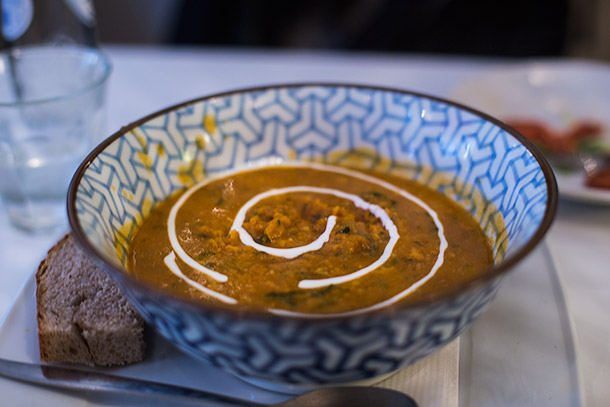 Next we shared a pumpkin soup which had a wonderful texture and flavor. Slightly sweet and full bodied in flavor.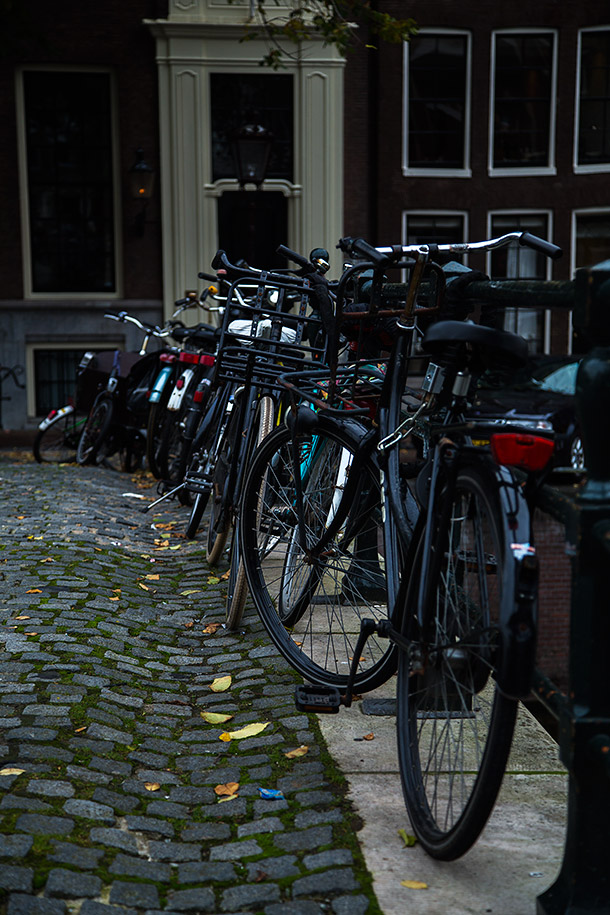 They don't call Amsterdam the city of bikes for nothing, it really is overflowing with bikes and bikers. Just about every canal is lined with rows and rows of bicycles, each one unique from the other. To me they felt like an expression of the rich diversity of people that live in the area, but maybe I'm being over imaginary.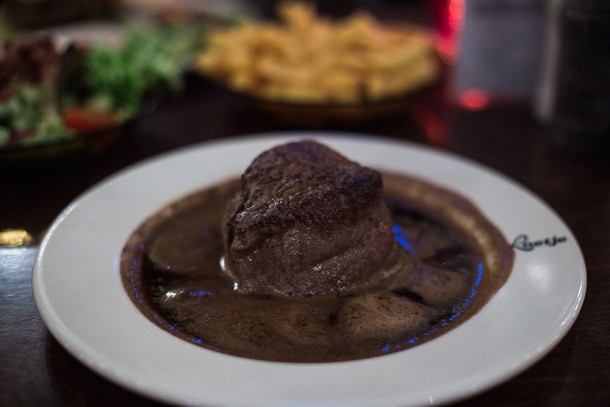 Next we went to Loetje that we saw the night before. Their steak was cook perfectly and sat in a delicious mixture of it's own juices and butter. Just how a steak should be, and one of the very best I've ever had.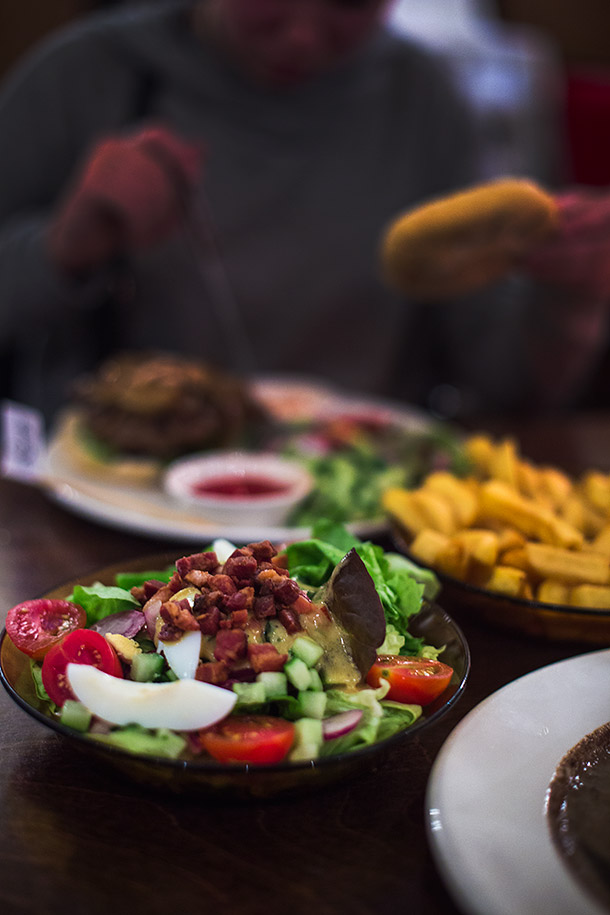 The final thing that won my heart at this steak house was their epic salads. Nice big coarsely chopped bacon on top of a perfectly dressed and well textured salad. Salad bliss. Oh and we also got french fries but the salad was so good I was more distracted by that while Matti ate most of the fries we were sharing.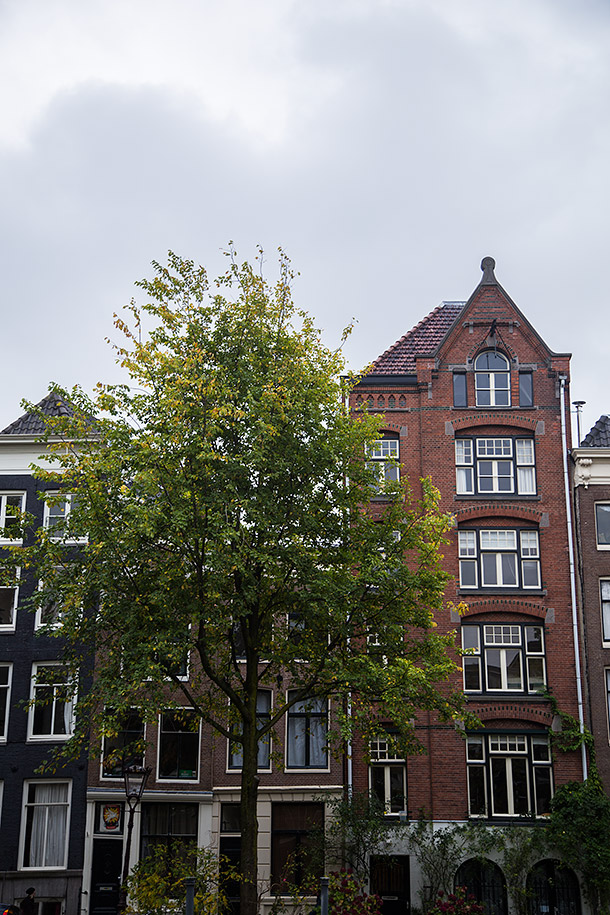 The next day we simply walked around and didn't really eat anywhere memorable.
We did walk around Kalverstraat and eventually found our way to the red light district, which our parents told us not to go, which means we had to go. Now a days I would say it's actually quite safe to go, it's well lit (with red lights mostly), and there are a lot of people walking around there and very touristy. Granted I wouldn't bring children there, which I confusingly saw a lot of. Quite an interesting sight to say the least.
If you're wondering why I didn't take pictures it isn't for reasons you may assume. I was told that prostitutes will take your camera and throw it or get mad at you if you take pictures of them so I didn't want to risk even taking it out.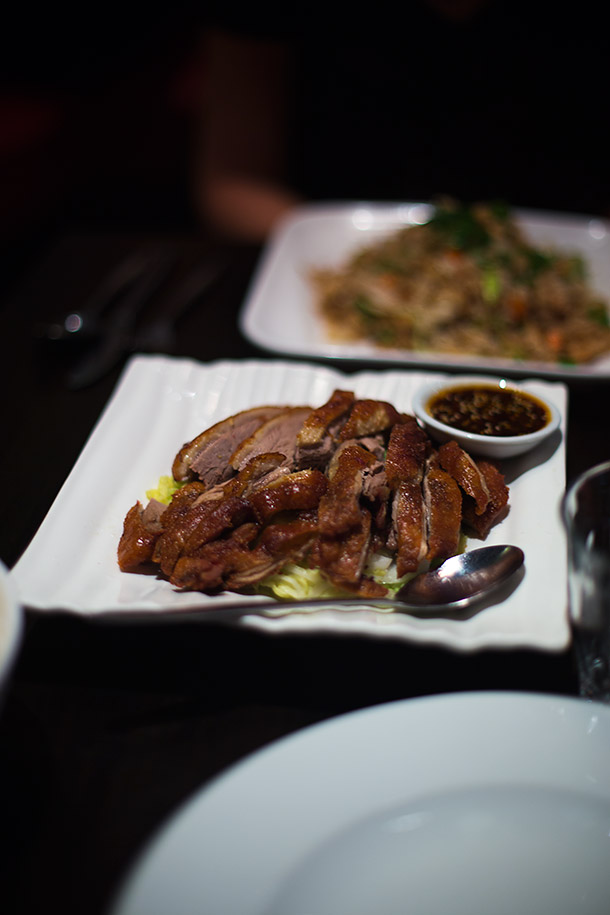 Matti and I were starving and didn't know the red light district so we stopped in a random Chinese place and I ordered their peking duck with white rice which was actually quite good. The skin was crispy and the duck had a slightly sweet and spicy flavor.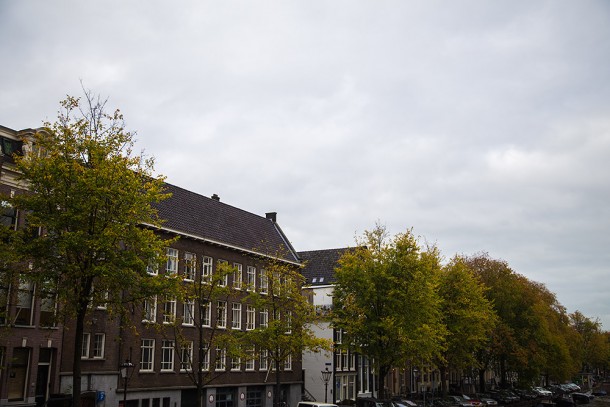 Amsterdam was amazing just like I thought it would be. If you are afraid of going to Amsterdam because of things you've heard you need to get over it and go because it really is a beautiful place to visit. Next up is Germany!