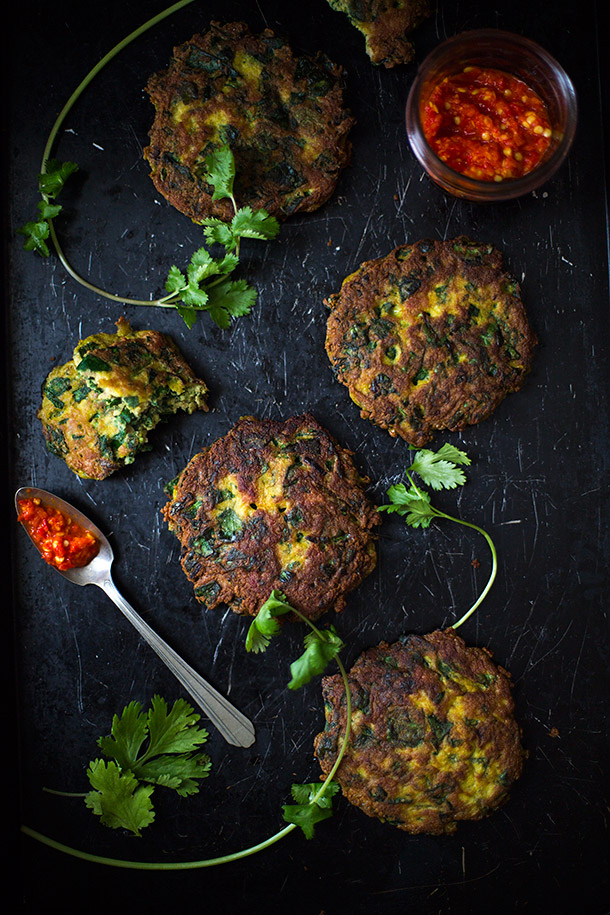 I realize that this recipe has somewhat of an odd name, but fear not as the name doesn't imply anything unusual at all. In fact the recipe utilizes quite common ingredients other than the fact that it has fish sauce in it, but I'm hoping you have some because if you don't then you are missing one of the keys to happiness. I promise you fish sauce is like a magic elixir that makes all things umami packed and delicious. Just make sure you find a quality brand like Red Boat who's ingredients consist of only 2 things; wild caught anchovy and sea salt.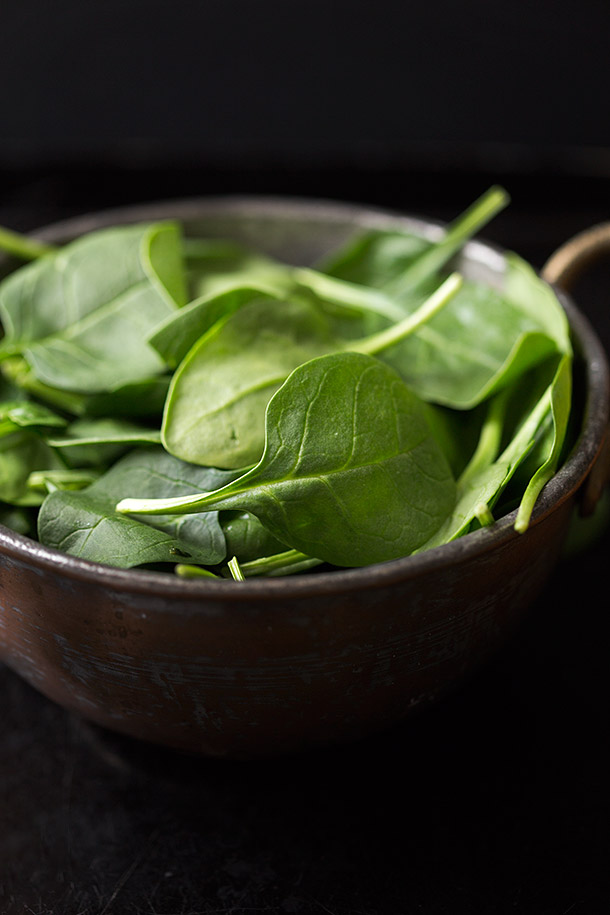 Now this recipe isn't something that I could've manifested myself at all. I actually learned about it in one of my favorite cookbooks Nom Nom Paleo Food For Humans. Egg Foo Young is a Chinese dish that translates to lotus egg, which actually makes me kind of wonder why I didn't just name this post "lotus egg" because that sounds a bit more elegant in my opinion, but I digress. This dish consists of beaten eggs with chopped ham, and an assortment of vegetables like mushrooms, bean sprouts, or in this case spinach.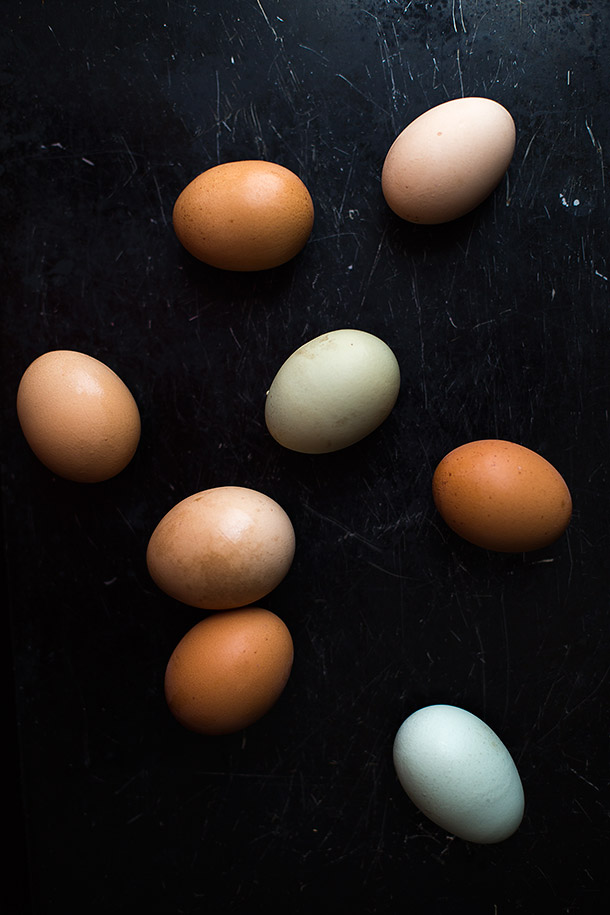 Egg Foo Young is served in a plethora of ways ranging from smothering it in a gravy and sandwiching it between two pieces of white bread. Clearly I'm not going to suggest you cram it in-between two slices of white bread or cover them in a flour based roux gravy but I did put my Paleo Chili Garlic Sauce on it and it was fantastic. I even gave up a few to my parents for them to taste test with me after I made them. Needless to say we went back for seconds and had just enough left over to snack on later. And by just enough I mean like 1 or two. Which ended up disappearing the next day.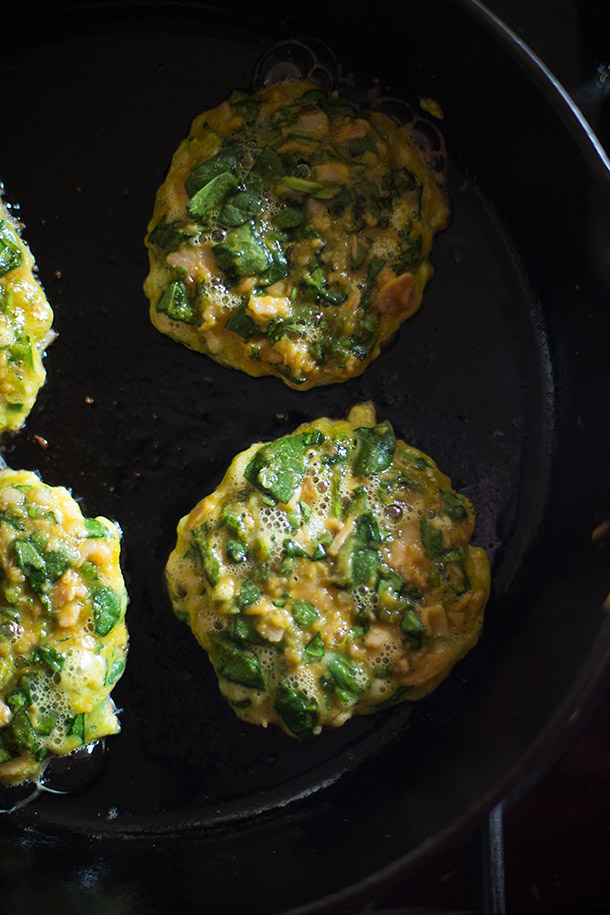 Out of the many cookbooks that I own Michelle and Henry's book is very unique in comparison because of all of the incredibly clever and comical illustrations that accompany her wonderful recipes. I'm not 100 percent certain what this dynamic duo is working towards with such a fantastic mascot being the pigtail mini-Michelle but I absolutely adore it. If you're looking for a cookbook with fantastic recipes and a unique twist on cook-bookery then I highly recommend this one.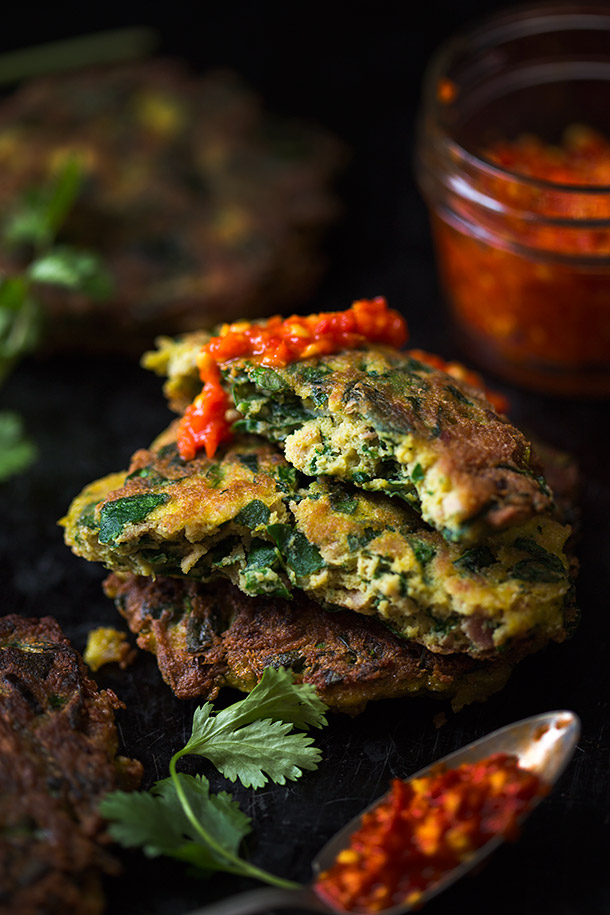 Egg Foo Young
Ingredients
6 eggs
¼ cup coconut flour
1 teaspoon fish sauce
1 tablespoon minced cilantro
½ teaspoon apple cider vinegar
¼ teaspoon baking soda
¾ cup diced ham
¼ cup diced prosciutto (if you can't find prosciutto you can simply use a full cup of ham and skip the prosciutto)
5 ounces fresh spinach finely chopped
2 large green onions sliced thinly
freshly ground black pepper to taste
ghee for frying
optional things for serving: Paleo Chili Garlic Sauce, Paleo Sriracha
Instructions
In a large bowl, whisk together the eggs, coconut flour, fish sauce, and apple cider vinegar until smooth and lump-free. Stir in the prosciutto, ham, spinach, green onions, cilantro, and baking soda, and season with pepper to taste.
In a large cast iron pan or skillet, heat enough ghee to coat the bottom of the pan over medium heat until shimmering. Scoop a quarter cup of the bater into the pan, and flatten it with the back of a spoon until it's about ½ inch thick. Cook undisturbed for 3 minutes, until golden brown. With a spatula, carefully flip over the egg foo young and fry for another 2 to 3 minutes or until cooked through.
Transfer the patty to a wire rack and repeat step 2 until all of the pancakes are cooked, being careful not to overcrowd the pan.
Serve immediately by itself or with any topping you like.