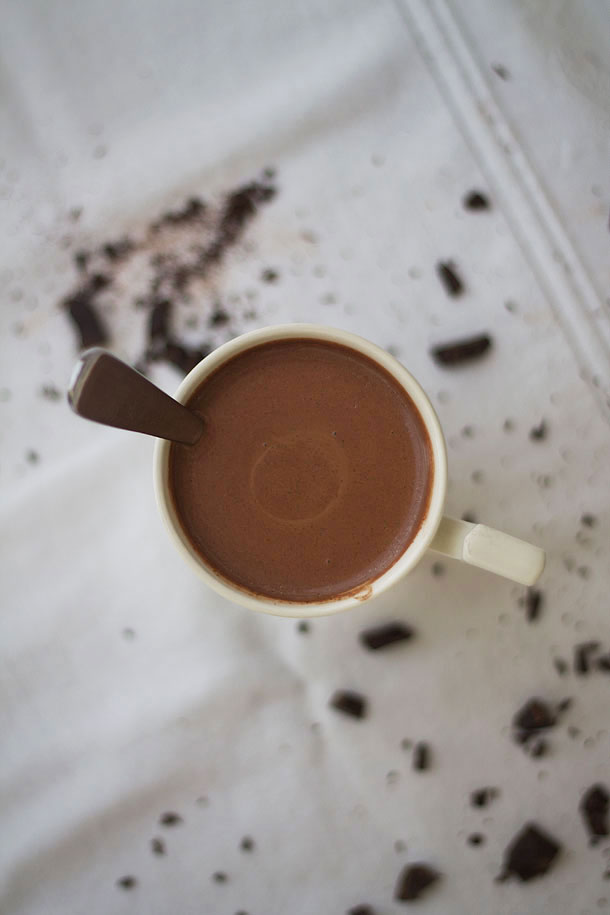 Thick and Creamy Coconut Milk Hot Chocolate
Author: Slim Palate
This recipe is unsweetened so that you can add your choice of sweetness to it and everyone can control the sweetness in each cup. I used Sweetleaf Stevia Drops to give mine some sweetness. This is also a double recipe so this should make quite a bit. Be sure to have some people around that want some. You can easily half this recipe as the original recipe was half of this if you don't have a small crowd to serve.
1 cup full fat coconut milk
2 cups almond milk
½-1 teaspoon vanilla extract
2 tablespoons cocoa powder
4 ounces high quality chocolate or baking chocolate(you could easily increase this amount for even more chocolatey goodness)
2-3 tablespoons heavy cream
Dairy Free Version
To make this dairy free simply remove the heavy cream and replace with 2 or 3 extra tablespoons of coconut milk
Pour coconut milk, almond milk, vanilla extract, cocoa powder and heavy cream(if you're using it heavy cream) in a medium sized pot over medium-low heat.
Mix well to incorporate.
While its heating up roughly chop up chocolate.
Once the mixture is hot pour in the chocolate and mix until fully melted and combined.
Keep on medium low and stir often until it begins to simmer.
Once simmering turn heat down because you don't want you chocolate scorching.
Keep an eye on it and make sure your chocolate doesn't scorch and serve once it is thoroughly mixed.
Recipe by
Slim Palate
at https://slimpalate.com/thick-and-creamy-coconut-milk-hot-chocolate-paleo-gluten-free-grain-free-dairy-free-option/