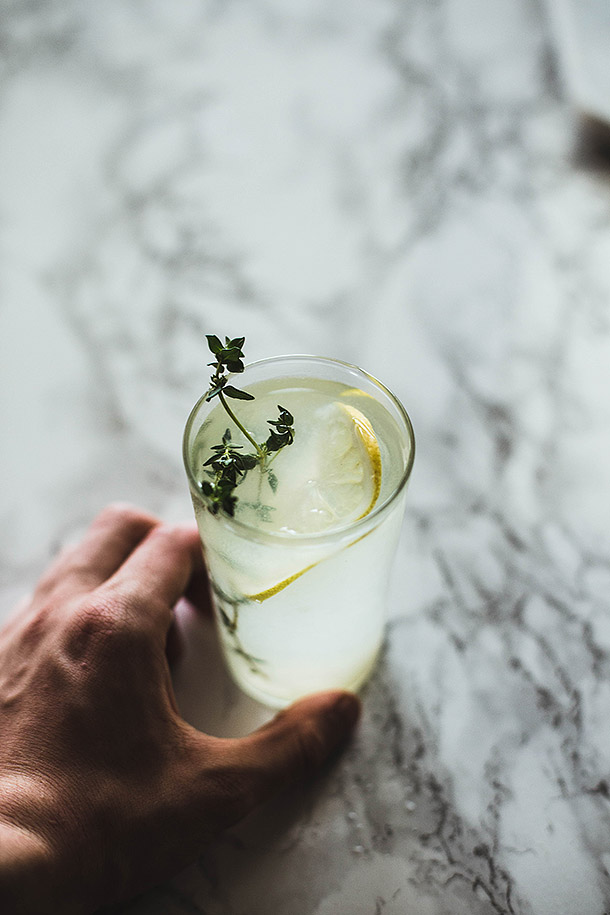 Parsley Stem Ginger Lemonade
My idea of the best, and and most refreshing lemonade in the world. Serve this bad boy in an ice cold glass with a lemon slice on a nice day.
Simple Syrup:
1 cup water
¾ cup cane sugar
3-4 tablespoons finely chopped parsley stems (you could sub cilantro here as well if you only have cilantro on hand a different but still tasty flavor)
2 inch knob ginger peeled and sliced
To Make the lemonade:
1 cup lemon juice
3½ - 4 cups filtered water
½ teaspoon salt
*Get the full written recipe here*:
In a sauce pot add the cane sugar, water, parsley stems, and ginger. Place the pot on your stove over medium high heat, stirring often, until it reaches a boil and all of the sugar dissolves. Cover the pot with a lid or something airtight to keep steam from escaping. Let steep until the mixture cools down to room temp.
Strain your simple syrup into a large bowl (or straight into a pitcher if serving right away). Add the lemon juice, 31/2-4 cups filtered water, and salt. Whisk until salt is totally dissolved.
Serve over ice with a lemon slice and sprig of thyme.
Recipe by
Slim Palate
at https://slimpalate.com/parsley-stem-ginger-lemonade/