Le Creuset Set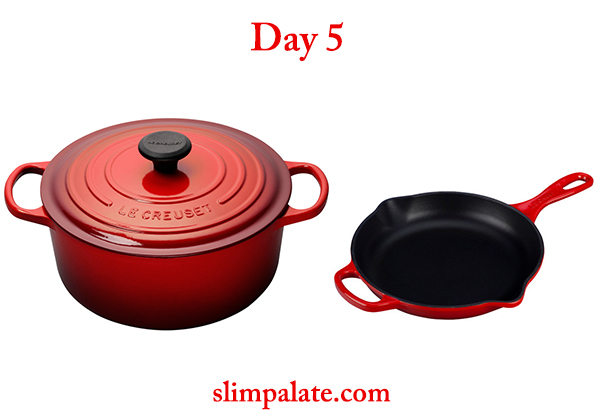 To finish up this giveaway on the last day of my cookbook celebration giveaways I'm giving away another one of my kitchen essentials.
I've mentioned many a time how much I love Le Creuset. Here I'll be giving away my two most used pieces of cookware from them. An enameled 9 inch cast iron skillet perfect for cooking just about anything in and a 5.5 Qt. Round french oven that works wonderfully for braises, soups and stews or even a roast.  This is my final, and biggest giveaway and it ends tonight so get your entries in fast!
There's 4 more giveaways you can enter in along with this one by going here!