Eating Evolved Gift Basket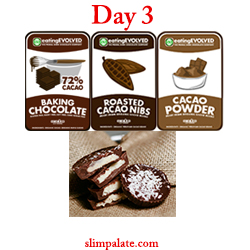 This is day 3 out of 5 for my cookbook's release celebration giveaways.
It doesn't have to be Valentines day to make or enjoy something with chocolate. Eating Evolved has got you covered with Paleo/Primal friendly chocolates that are completely free of refined sugar, dairy, and soy. In this gift basket, they are graciously donating their baking chocolate, cacao powder, roasted cacao nibs, and coconut butter cups.
There's 4 more giveaways you can enter in along with this one by going here!