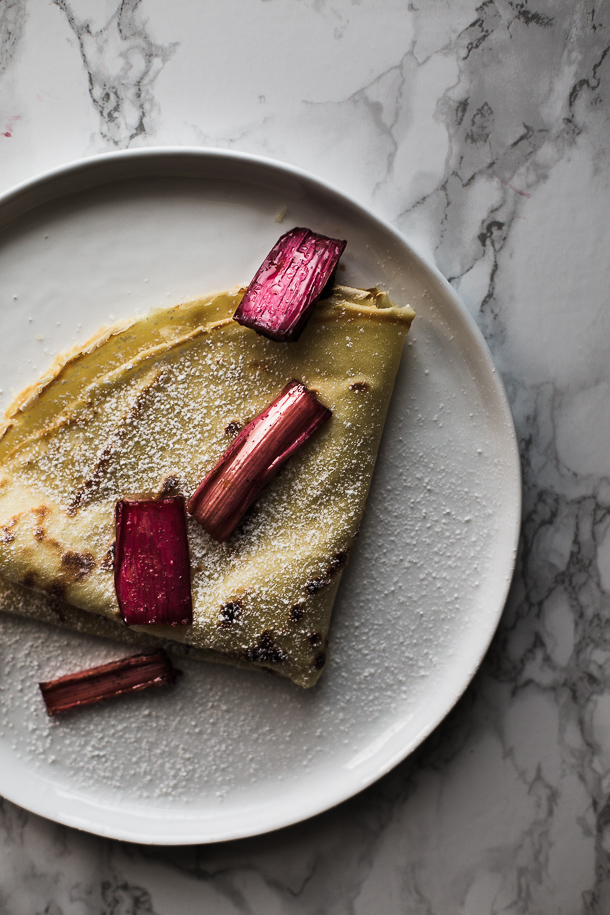 Wow, so as usual, life as a college age young guy, is forever evolving. I was working at Odd Duck in Austin for the past 6 months as a line cook but, as life goes, it's time to move on. It's sort of a bittersweet/blessing in disguise kind of moment. Since my departure there, I have been able to zone in on what is most important to me, and truly has been for over 5 years now; you guys, as well the masses of others I'd like to teach and inspire.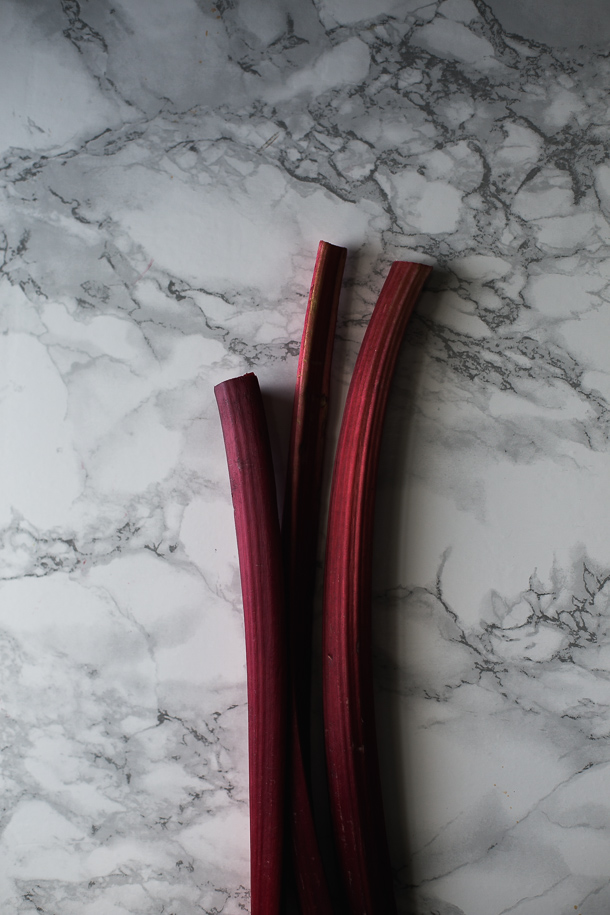 For the first time I actually sat down and wrote out a business plan. Ew, I know, gross. I didn't write it for sole purpose of profit, rather it was a way for me to be able to make my thoughts physically tangible in a set of steps. I would say one of the most important aspects of this process would be to continue learning and growing in the realm of traditional food, fermentation, and health. This way I can continue to provide everyone with all of the possible information on food that there is, out in this big world we live in. For this week, rhubarb will be the realm we explore.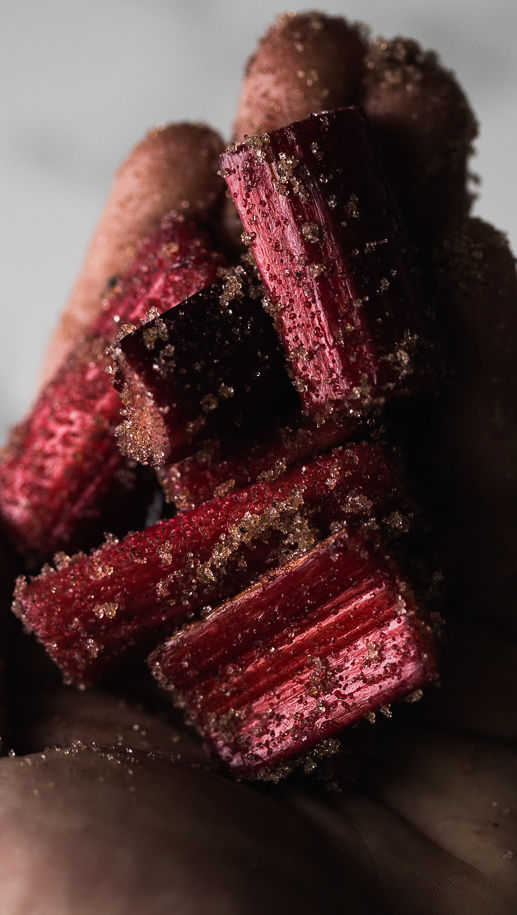 Rhubarb has sort of always captivated me in some way. It always seems so foreign to me for some reason. In a way, it is a rather unusual plant. Yep that's right, rhubarb is an herbaceous perennial plant, and not a fruit. It grows in vibrant red colored celery shaped stalks, with nice green leaves that extend from the top of them. Unfortunately the green leaves are poisonous, so we're not going to use those. Don't worry though, the red stalks are perfectly safe to eat, and they taste wonderfully fresh with a strong tartness. Perfect for tossing in some sugar and fragrant vanilla bean.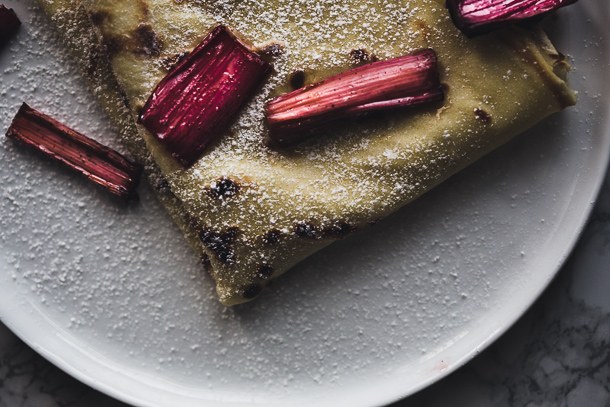 I like the simplicity of just making these as is, and without the need to boil up a syrup. I just butter up the inside of the crepe heavily, fold them, sift a generous amount of powdered sugar on them, and spoon on your roasted rhubarb however desired. You could also stuff them with the rhubarb, but I like the look of the rhubarb on top, plus it also allows you to decide how much rhubarb you have in each bite. Heck, you could replace the powered sugar with maple syrup if you wanted to. It's truly up to you. Now go get to cooking some good ol crepes, and make your friends think you're a super fancy french cook. Until next time friends.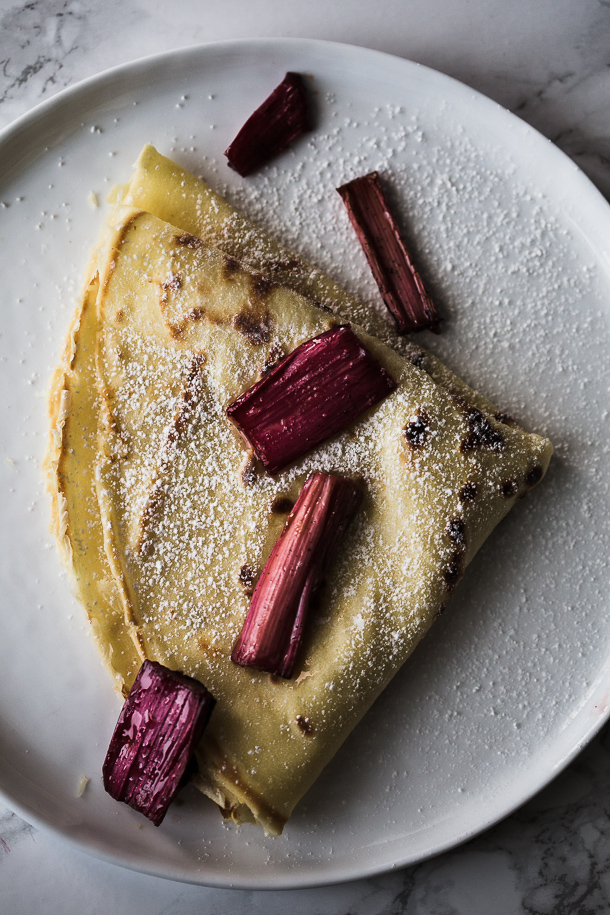 Crepes with Vanilla Bean Roasted Rhubarb
Ingredients
Roasted Rhubarb:
6 stalks rhubarb sliced into finger length segments
2 tablespoons brown sugar *see notes*
5 tablespoons cane sugar *see notes*
1 whole vanilla bean
Crepe:
½ cup of AP flour (you can also sub an even amount of all purpose gluten free flour here if you prefer)
1 tablespoon sugar
¼ teaspoon salt
¾ cup milk or almond milk
2 eggs
¼ cup butter melted
Instructions
Preheat your oven to 375 degrees Fahrenheit.
In a medium sized bowl add your sliced rhubarb. Add your sugars. Slice your vanilla bean in half and scrape out the beans from the pod. Add the beans to the bowl. You can save the vanilla beans and make homemade vanilla extract out of them, so don't toss them! Toss rhubarb until evenly coated in sugar and the stalks begin to release moisture.
Place the rhubarb in a small baking dish or baking tray with sides so that they lay in an even layer. Cover with foil and roast for about 8-10 minutes or until soft but not mushy. Keep an eye on them, they will roast quickly.
In a separate bowl add your flour, sugar, and salt. Give it a whisk to incorporate the ingredients. Add the milk and eggs. Whisk until no dry clumps remain and the mixture is smooth.
Per crepe, heat a medium sized pan to medium high heat, brush the pan lightly with the butter to coat. Pour roughly a ¼ cup of batter into the pan and quickly tilt it around to coat the surface of the pan. Cook 3 minutes, carefully loosen edges and flip to cook the other side for another 2-3 minutes or until bubbly and the bottom gets some flecks of deep golden brown. Repeat with remaining batter.
To Serve:
Before serving, lay a crepe flat, completely open, and generously brush with melted butter. Fold in half to make a half moon, then fold that half in half to get a triangular type shape. Place it on a plate, sift with powdered sugar, top with roasted rhubarb. You could also use maple syrup here if you wish.
Notes
If you would prefer not to use cane sugar or brown sugar, you can use a ⅓ cup of coconut sugar.