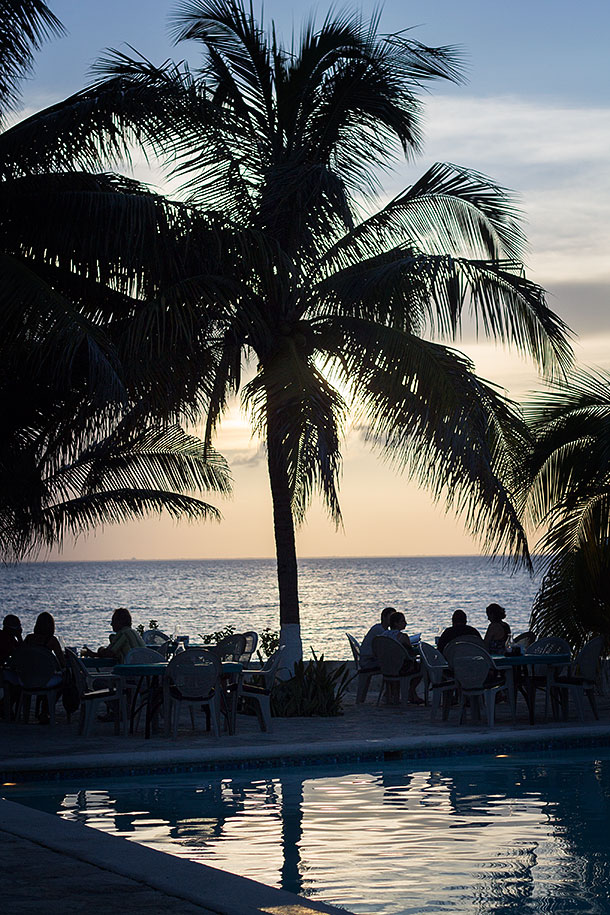 As far as it comes to eating clean in Mexico it can be a little bit difficult. Mostly because almost everything there is cooked in vegetable oil, which was contrary to my other thought that most things would be cooked in lard. The counters of most restaurants are littered with empty bottles of it and the supermarket there is stocked to the brim with quite literally a wall of it on the shelves. If it weren't for that one factor it would be fairly easy to eat clean and control the food in a way to my liking.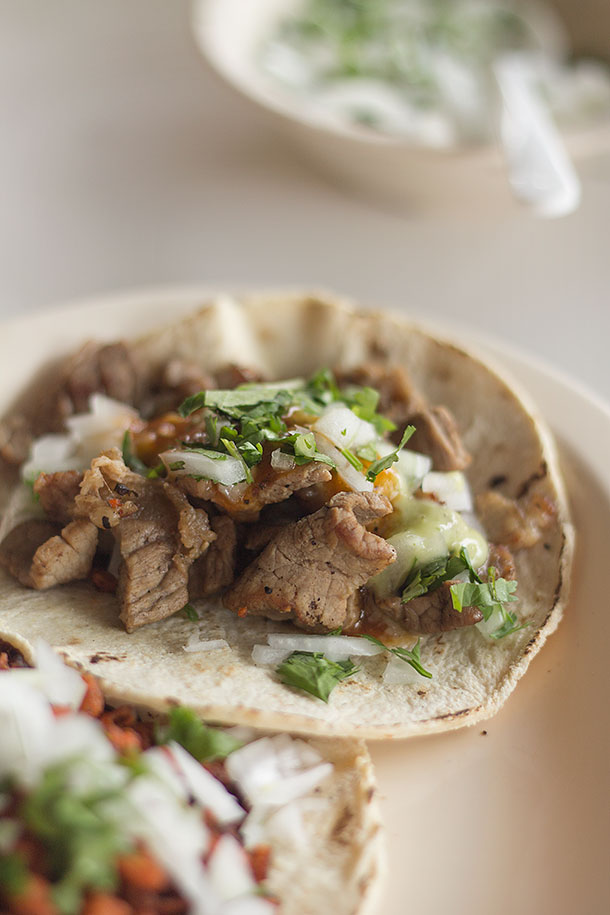 With that said it was also a vacation for me so the fact that vegetable oil may or may not have been used in my meals isn't going to deter me from at least having a nice and enjoyable experience. While I know that I ingested some unsavory ingredients I'm not going to dread over it simply because if I hadn't gotten past that I wouldn't have enjoyed some things that I might not ever get to enjoy again. Plus I stick to a pretty clean regimen of squeeky clean eats 99 percent of the time.
I probably wouldn't have enjoyed the trip at all actually, it would have been a lot of disgruntled plate pushing. I talked a little bit about this in my recent post about Los Otates, where I enjoyed some traditional handmade corn tortilla tacos. I know, how sinful. They were well worth it, and incredibly hypnotizing in taste.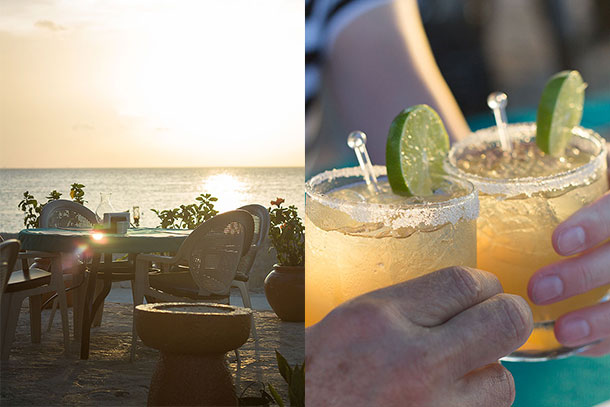 We went to a plethora of places around Cozumel and I spent ridiculous amounts of time on trip advisor and other websites looking for restaurants to go to. If I wasn't scuba diving and wasn't dining at a nice restaurant I was on my phone looking up a restaurant to go to. I wanted each meal to be special. Lucky for me they were, even though some of them had the air clumped with clouds of mosquitos that knawed on my leg like a dog on a bone. We actually started our trip off on a fairly nice place by the water called Buccanos, which we ventured to right after we hopped off the plane. The setting was great since we had the setting sun and the beach to look as we ate our dinner. I ordered grilled fish but sadly it was quite overcooked and chewy but the setting definitely made up for that.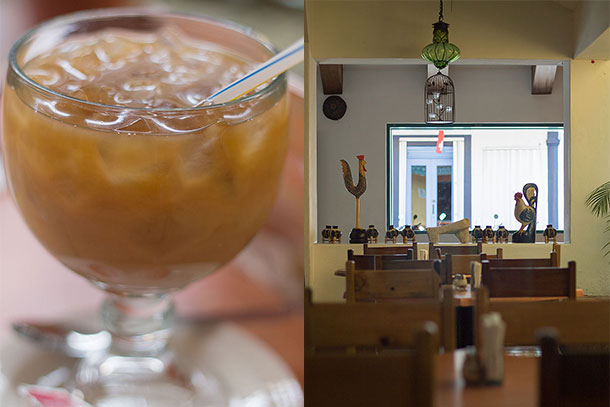 After I ran out of pastured chicken, because I did indeed bring 2 frozen pastured chicken leg quarters from my local farm Yonderway Farm, we headed to a frequently mentioned place called La Choza where we dined on a fairly simple breakfast that wasn't the most amazing thing in the world, at least they had bacon though. They did have a mexican coffee there that was brewed with a cinnamon stick inside that smelled absolutely intoxicating while it brewed in the kitchen.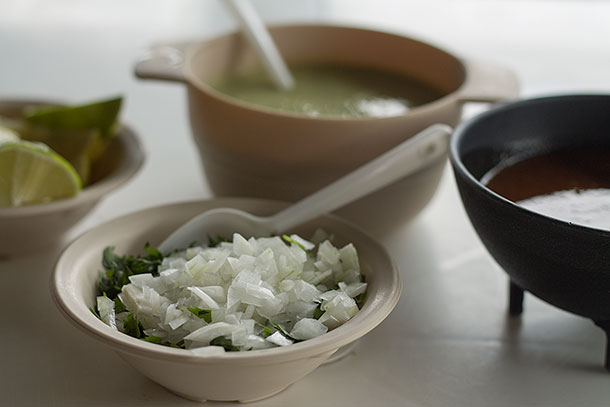 I noticed that in Cozumel, and to my assumption probably most of Mexico, has quite an obsession with condiments. Almost every restaurant I went to gave you some sort of condiment in a bowl before your meal arrived. Typically several types of salsas, each restaurant having distinctively different ones. Even on the dive trips we went on had condiments waiting to be utilized at any moment. No particular reason for them to be out rather than sheer convenience.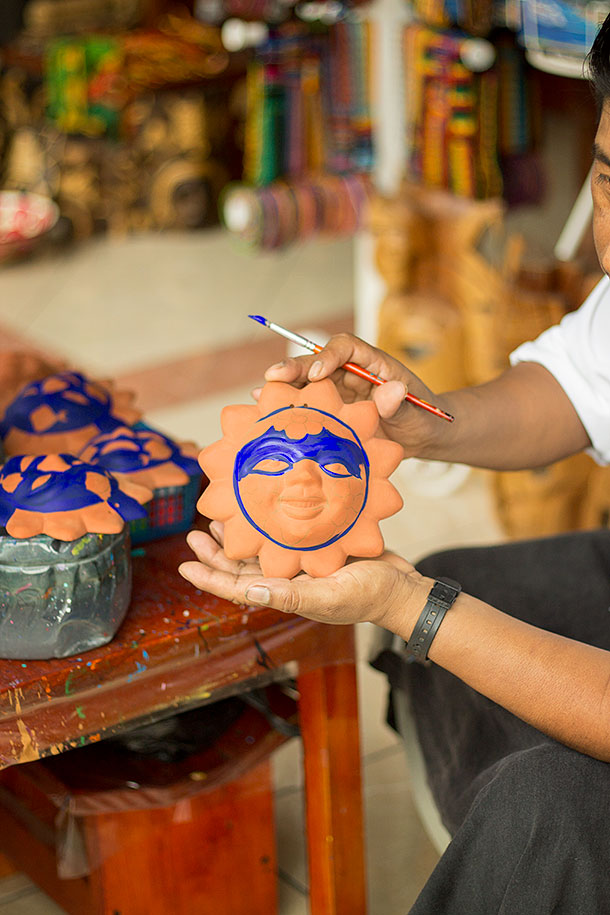 Ironically my mom contacted a dive group called Careyitos Advanced Divers  so we could book our dive trips. Well it turned out the dive master Ricardo was a long lost friend of my moms that she dove with 30 years ago while she lived in Cozumel for a few months. Quite a charming and healthy guy. I watched him jump into the beautiful neon blue with an orange flag sticking from his butt while we sailed off to our dive location. Not a bad athletic figure for a man his age.
After one of our dive trips with our mouths arid and crying for a droplet of water we hurried back to the condo and got the saltwater off ourselves so we could call our trusty taxi driver Francisco who drove us everywhere. It's not exactly legal for a taxi driver there to give you their number but he gave us his and I've gotta say he was the coolest taxi driver I've ever met. He spoke of how much he cherished to simply sit down with his family, enjoy a nice meal, and watch soccer on their small television. The way he spoke about the little things in life made me realize how much more we should be thankful for what we have.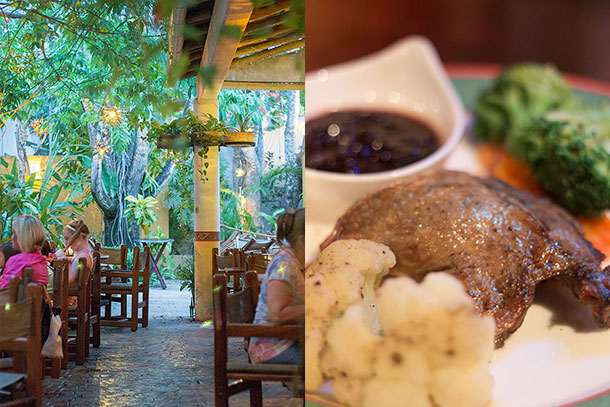 After we washed off the sea Francisco took us to Guidos which was a little bit too touristy for my tastes but still very nice food. They even served quite a decent duck confit with a cherry sauce. Definitely something I would like to recreate now that I think about it, there were some attributes to the meal that I liked but some that I wish I could've fixed so maybe that will be my next project. While the duck confit was nicely spiced and flavorful it tasted like it was heated once and then reheated again. That could have just been the fact that it was a confit but it was pretty distinctive.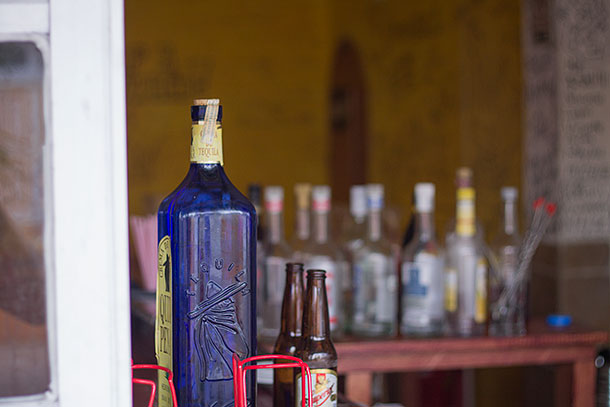 There was a little bit of walking on the street, if I wasn't diving or eating at a restaurant, where I noticed all kinds of little shops and places to eat. Personally I wish I could have tried more of the local places around but then again I'm pretty happy with the restaurants I went to.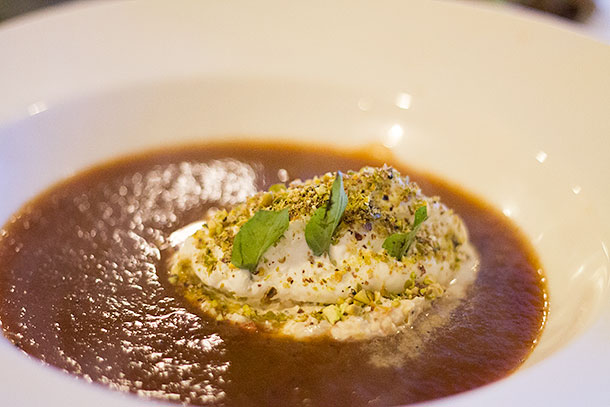 I was specifically happy with Ile Restaurant, so happy that I just had to write up a post about it. It is practically one of the only restaurants of it's kind in Cozumel, and they do quite a fine job of fulfilling that role. Also their roasted tomato soup with goats cheese and short ribs are to die for.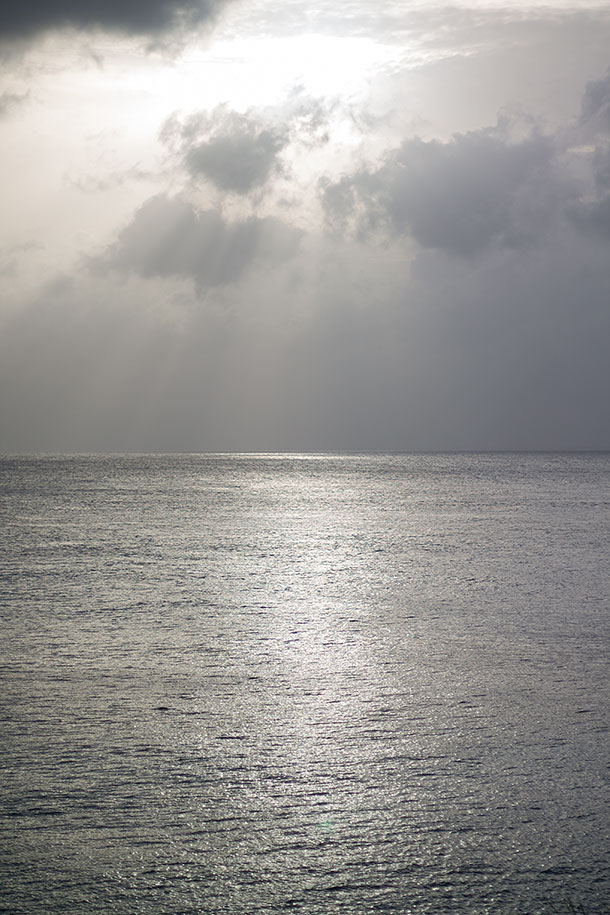 After all of the fast paced running around and diving to various beautiful locations we had one more meal with Ricardo my moms long lost diving friend and spoke about love through food and other really awesome things. All together I think everything went perfectly and that I had a really nice time. A cultural carnival with spicy food, great philosophies, and long lost friends that you haven't seen for 30 years.
*Just as a quick update to everyone* –  For all you RSS readers who use goole reader who didn't know, goole reader is going away today. Don't worry though there are still other reader options for you guys like Feedly (that allows you to move your feeds over easily), Newsfire, Blog Lovin, and The Old Reader. Alternatively you can subscribe to my RSS to be sent out to you by email every time I put up a new post. Which is super handy if you ask me. You can subscribe for it ot be sent conveniently to your email by entering in your email address next to the button that says subscribe under "subscribe by email" and then click "subscribe", it's that easy.  Then again, who likes convenience anyway?