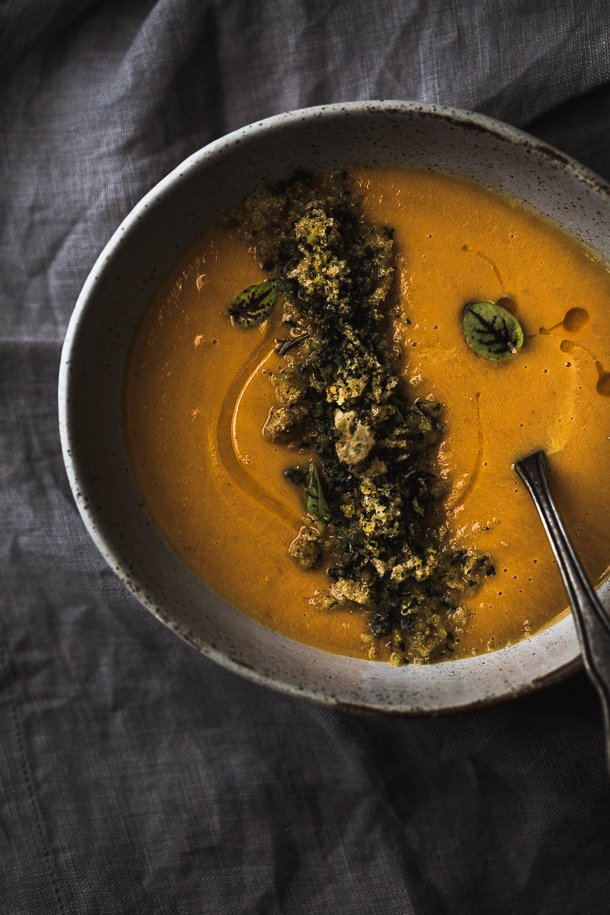 It seems that the energy and excitement in the creative part of my life is beginning to build back up dramatically. I don't know if I mentioned this in any of my previous posts or not, but I am working at the restaurant Odd Duck, in Austin, as a line cook right now.
It is such an incredible source of knowledge and energy, which I indefinitely have needed more of in my life. I think that I have spent such a long time worried about the perfection of what I put out, and what might come of that as a reward, that I felt discouraged from putting a lot of content out there. Lostness ensued, money demanded I do something, and finally, fear builds. Something everyone faces at some point. I don't believe in failure; so long as you never quit chasing your dream. I digress, my point is that this experience is also a nice kick in the ass, to remind me of the flow and intensity required to run any sort of business with great success, and, that success is not linear.
We all try to make ourselves look like everything is perfect on social media, but this is real life folks.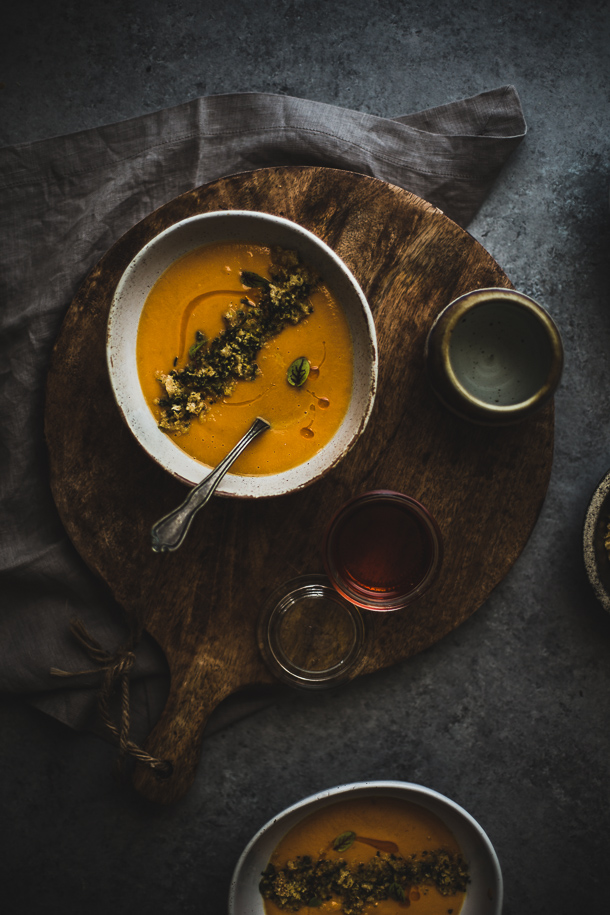 Odd Duck is also just a really fun working environment for someone who's silly (like, unusually silly), and passionately loves food. You can tell that everyone in the kitchen loves what they do, and that is so invigorating and powerful to see and be a part of. Even on the bad days we try to keep our heads up, which is especially easy since we have an incredibly patient executive chef (Mark Buley), that always keeps things light, fun, and exciting. As Chef Mark Buley once said: "We're ducks, and hope floats."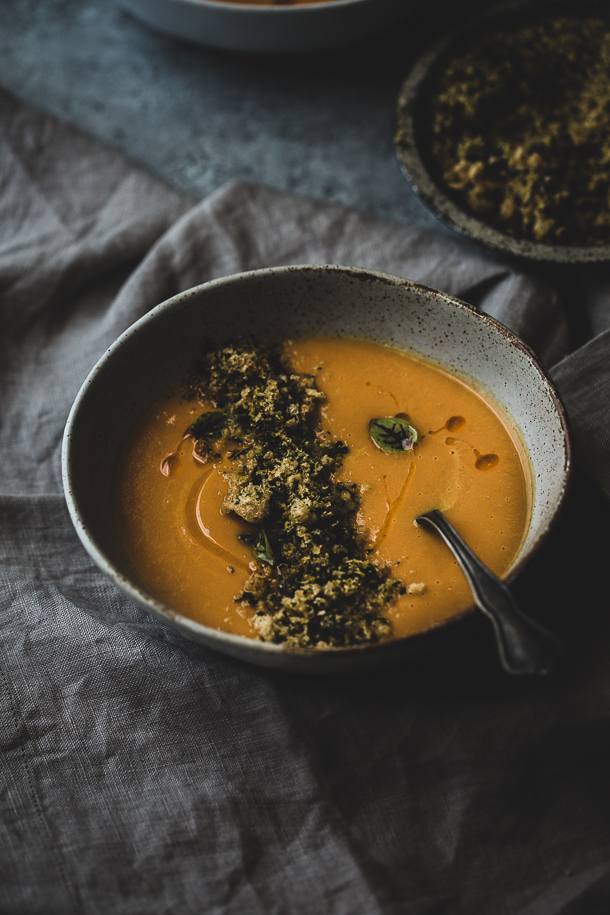 I have so many incredible stories from there that I would love to share, which led me to the thought about possibly doing a dedicated series of posts about what it's like working there, but I'm not entirely sure yet. If anyone is interested in that, comment and let me know.
Now, let's talk about this carrot soup for a second. Guys and gals, this looks incredible, is easy on the palate, and more importantly, takes very little effort to make. This soup is great for an appetizer, or can be eaten as a main by adding some meat at the bottom of your bowl before pouring the hot soup over. If you are to go the protein bulked way, then I might recommend making a double batch of this soup. As for the pork skin, I made my own chicharrones (fried pork rinds) at first, then tried it with Epics new salt and pepper pork rinds, and wow. It makes it much easier to make this in a snap if you just go grab theirs. Plus their pork sourcing is from quality organic pastured hogs instead of conventional.

Coconut Carrot Soup With Pork Skin, Kale, and Ancho oil
Ingredients
Soup:
11/2 pounds carrots chopped into half inch rounds
1 large onion chopped
2½ cups chicken or vegetable stock
1-13.5 oz can of full fat coconut milk
3 tablespoons pork fat or coconut oil
salt to taste
Soup Topper:
3 ounces roughly crushed chicharrones (fried pork rinds)
1 ounce roughly crushed kale chips
ancho or chinese chili oil *see notes*
(optional) micro sorrel leaves for garnishing I got mine from Joes Organic in Austin Texas.
Instructions
Heat the pork fat or coconut oil in a large pot over medium heat. Once hot, add the onion and stir until it turns translucent. Add the carrots, saute for 2-3 minutes, then add stock. Bring to a boil on high heat then turn the heat to low and simmer for 15-20 minutes until the carrots begin to soften.
Add the coconut milk and simmer for an additional 35 minutes or until the carrots are very soft (mushy soft).
Toss the chicharrones and crushed kale chips together in a small bowl, until thoroughly combined. Store in an airtight container.
You can use an immersion blender or a regular blender like a blendtec or vitamix. I used my immersion blender. Blend until completely smooth and no chunks remain. Season with salt to taste.
Serve soup hot with a generous sprinkling of the pork skin and kale mix in a straight line stretching across the entire length of the soups surface. Drizzle with ancho or chili oil.
Notes
You can buy chili oil or make it yourself. I made my ancho oil by combining 4 large dried ancho chiles with ½ cup of avocado oil. Heated it on medium heat until the oil began to bubble, let it toast for 3 minutes, then let it sit for a couple hours. I then strained the oil into a small container and used that to drizzle on the soup.
If you don't want to make the
chicharrones
then I recommend buying them from
Epic
.