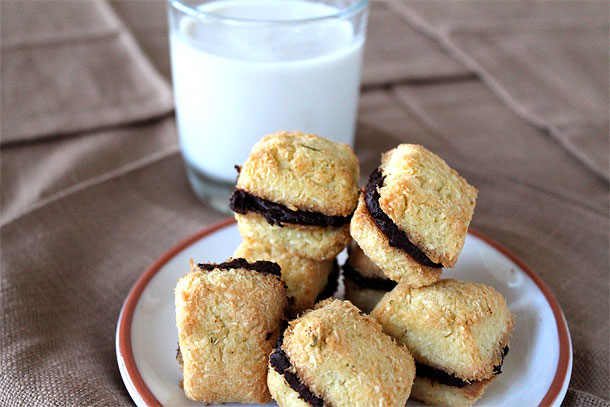 Someone once was talking to me about how they needed to start eating less chocolate, to which my response was "why?!" Chocolate is incredibly healthy its full of antioxidants,lowers blood pressure, can reduce cravings,improves vision, gives energy and increases mood due to the Theobromine in it. I could go on and on about how amazing it is for us, we are talking a lot of stuff here, chocolate is basically the freaking superhero of desserts, in my opinion. Now I'm not talking about the sugar laden bricks of plastic most of us are familiar with but I'm talking real, wholesome chocolate. Made with simple all natural ingredients, none of that fake stuff that sits like a brick in your stomach for however long.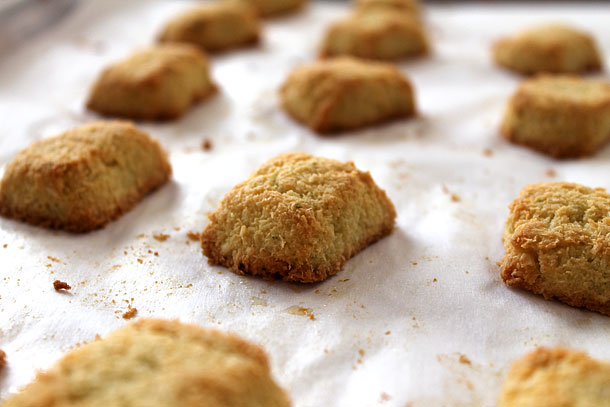 You could always make your own like me to ensure that your getting your healthy dose of chocolate, or you could find a good brand that isn't too high in sugar and uses organic ingredients. Although, when you make your own there is always this satisfaction that comes along with it that you just don't get with chocolate that's already made. Anyway, as I browse the internet and blogging world, I noticed there are a lot of recipes out there with coconut macaroons but not enough with coconut macaroons and lime.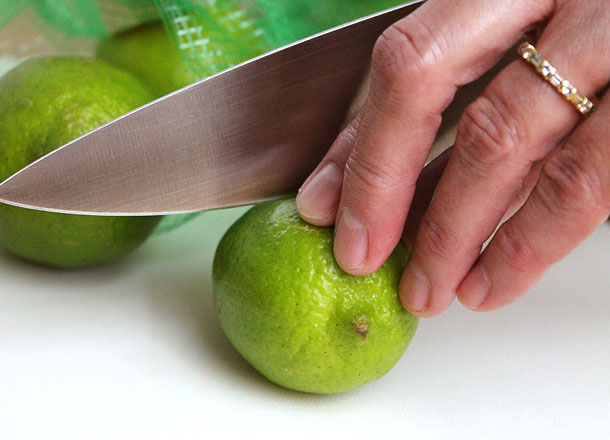 There is nothing wrong with that combination, what about the song about the lime in the coconut or whatever. They may have been onto something you know. And this is completely irrelevant but I seriously have to stop making references to songs. But anyway I think they were on to something. Although it still wasn't enough for me, simply putting a lime in said coconut was just not enough, I, of course, had to stuff a big glob of chocolate ganache in between that. So I did. But I don't see any shame in that anyway. And I did kind of make a mess with the ganache. I didn't mean to, it just happened.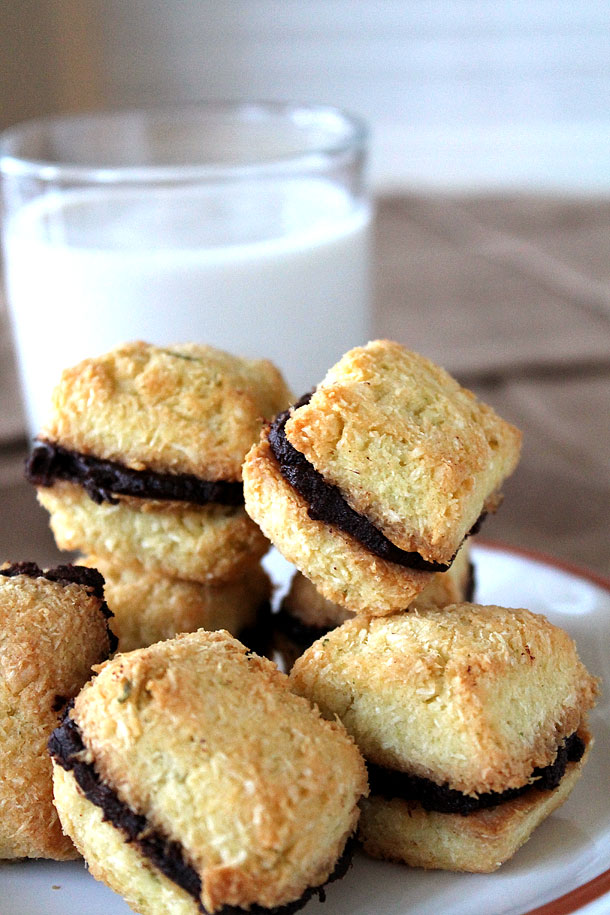 To which I do not see shame in either.

Chocolate Ganache stuffed Coconut Lime Macaroons
Smooth dark chocolate ganache sandwiched in between two chewy, crumbly coconut lime infused macaroons.
Ingredients
Coconut lime Macaroons
1 cup coconut shredded
½ cup almond flour(could use coconut flour but you would probably have to double the amount of eggs and I cannot vouche for any use of coconut flour and having the same consistency. I used almond flour to add butteryness to the macaroons)
30-40 Drops stevia(equal to about half of a teaspoon of liquid stevia)
2 tablespoons coconut oil melted
1 teaspoon lime zest
1 teaspoon lime juice
2 eggs
pinch of salt
Chocolate Ganache
¼ cup coconut oil melted
½ cup cocoa powder
½ teaspoon vanilla extract
stevia to taste(I used 40 drops of Sweetleaf Steviaclear Stevia drops)
2 Tablespoons of cold water
Instructions
Coconut Lime Macaroons
Preheat oven to 350 degrees.
In a medium sized bowl combine shredded coconut, almond flour, lime zest, salt and combine.
In a small bowl combine eggs melted coconut oil, and lime juice and mix lightly.
Pour wet into dry and mix until thourougly combined.
Form into any shape you like (just make sure they aren't too thick) on a parchment lined baking sheet.
Place in preheated oven for 15-20 mins or until they are slightly browned. (while they are baking you can start making the ganache to save time)
Place on cooling rack and allow to cool for at least 10 minutes before assembling.
Chocolate Ganache
Combine melted coconut oil, cocoa powder, vanilla, and Stevia in a small bowl and mix until thoroughly combined.
Now here's where the magic happens, once fully mixed and there are no clumps add the cold water and mix.
Your mixture should thicken after mixing for a little and you should have a very thick and smooth ganache ready for spreading on the macaroons.
Assembly
This part is fairly simple. Once the macaroons have cooled and your ganache is ready simply divide the ganache among half of the macaroons. Use the other half to sandwich on top of the ganache covered macaroons and voila! You may have a macaroon left over due to an uneven number of macaroons but all the more reason to taste test right then.
Notes
I highly suggest you make the macaroons slightly thinner than those in the picture. They will be much easier to eat, have a better consistency and they will make slightly more sandwiches.