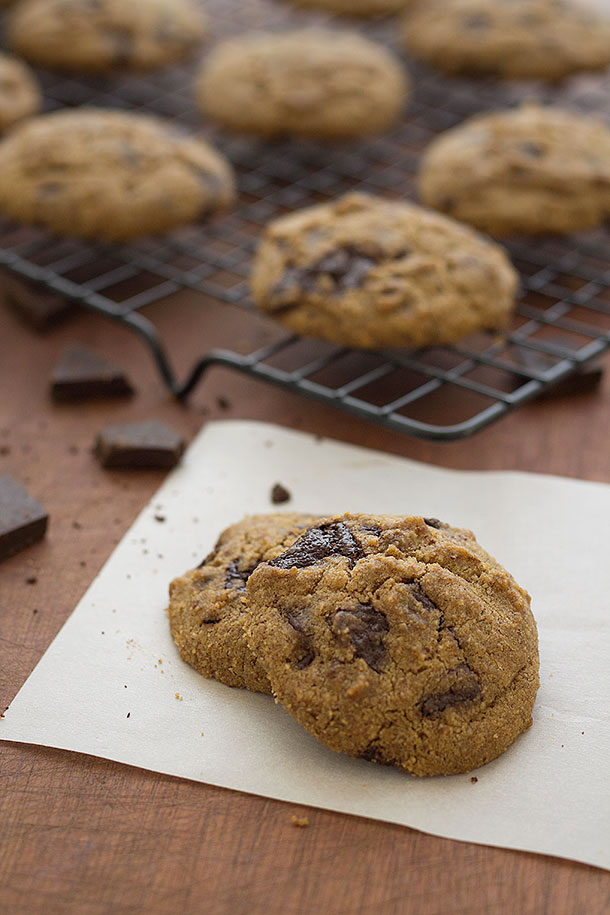 Something that has always beckoned me to the kitchen while my mom was cooking as a kid was the sweet and buttery aroma combined with rich espresso scented melted chocolate known as chocolate chip cookies. As most people I only remember bits and pieces of my childhood but one significant thing that I remember is just that. The rolling thump of my heartbeat increasing with excitement as she pulled out the steaming fresh masses of soft and chewy dough with oozing chunks dark chocolate. It's actually quite an exotic feeling that I get whenever I inhale the scent of fresh baked chocolate chip cookies. It's the only type of fresh baked good that really causes it for me, but it's sort of a jump in your heart after filling your lungs with it's alluring aroma that brightens everything up.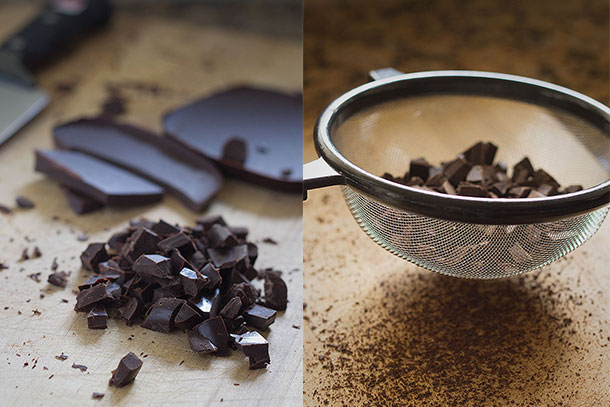 A lot of the time I actually helped my mom bake chocolate chip cookies as we licked the batter and played around in the kitchen. I try not to boast to much about it but my mom also had the best chocolate chip cookies. She has her stuff down more than anyone I know. I'm not certain what brought on all of these thoughts for my mom's chocolate chip cookies but it was torment everytime I thought about it. I wanted to match the taste of hers as much as I could but almond flour wasn't really doing it for me taste wise. Then I realized, why limit it to just almond flour? That's where grinding up fresh pecans very finely came into play.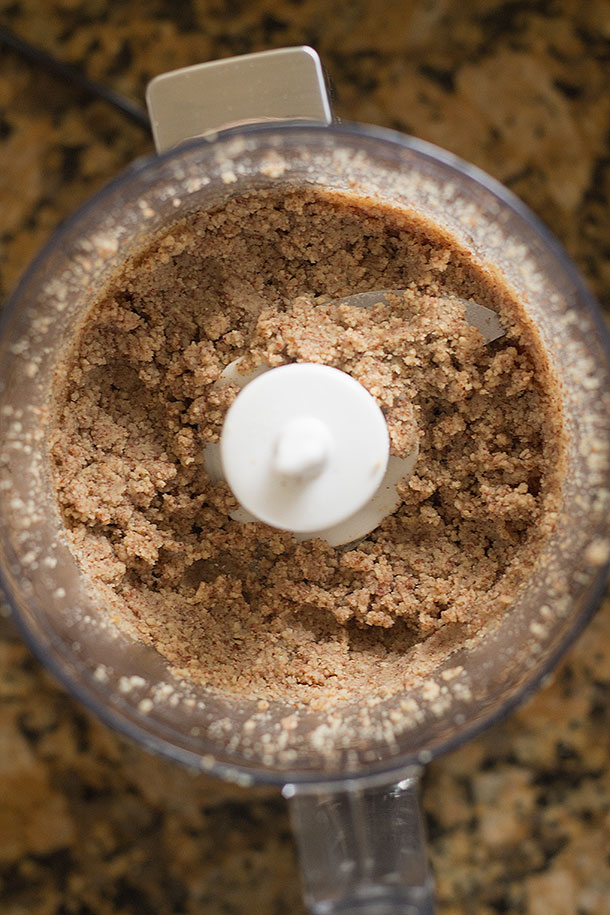 My first thoughts were fairly skeptical until I couldn't resist licking the spoon while mixing the batter. I dont think I've ever actaully gotten this happy over a recipe before but it sure made me happy once that glob of sweet gooey batter entered my mouth. My eyes widened and I exclaimed several words which will not be repeated on here. I couldn't help myself, it was just so good. I then proceeded to lick the spoon again, then dunk it in the batter and lick it again.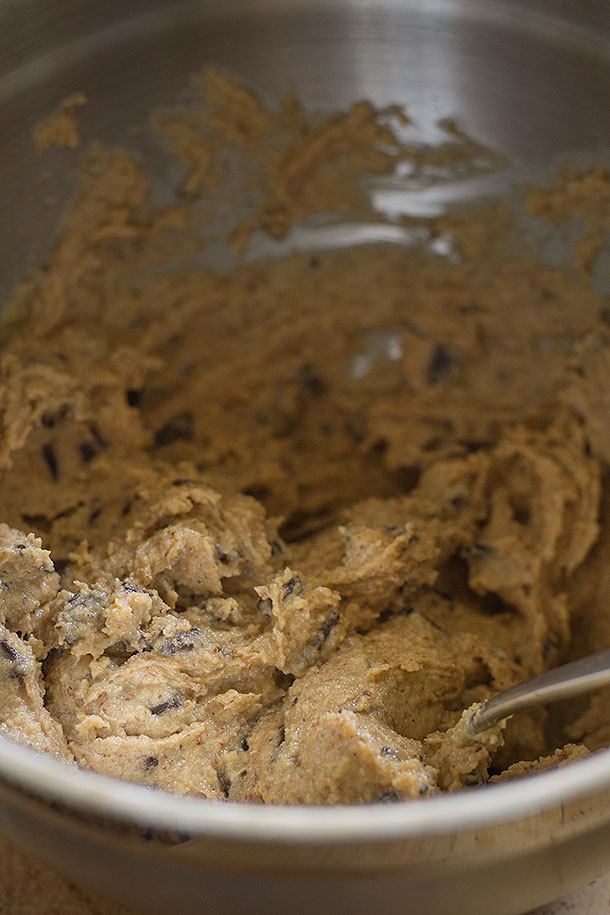 Come on now, don't act like I'm the only one guilty of that. Not to mention it would be an injustice not to eat a little of this dough prior to spooning it out on the baking sheet. Just be careful, because it's incredibly difficult to stop once you get going. Kind of like an unattended wagon rolling down a steep hill, it just keeps going and going until it smashes against something, which in this case it would be your spoon smashing against the empty bottom of the mixing bowl. But as I was saying, the use of the pecans in this surprisingly made this taste almost exactly like cookie dough.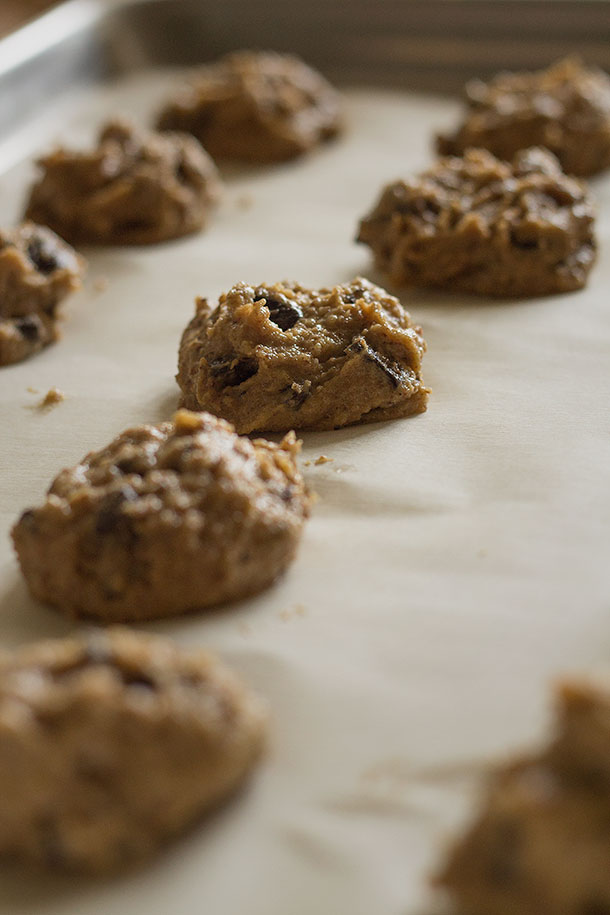 You don't really even taste the pecans what so ever, it's more of a subtle change that brings it together to have that sort of cookie dough flavor that makes these so good. Even my mom approves of the taste and texture of these, and that is a big deal. So if you won't take my word for it you should seriously consider taking hers.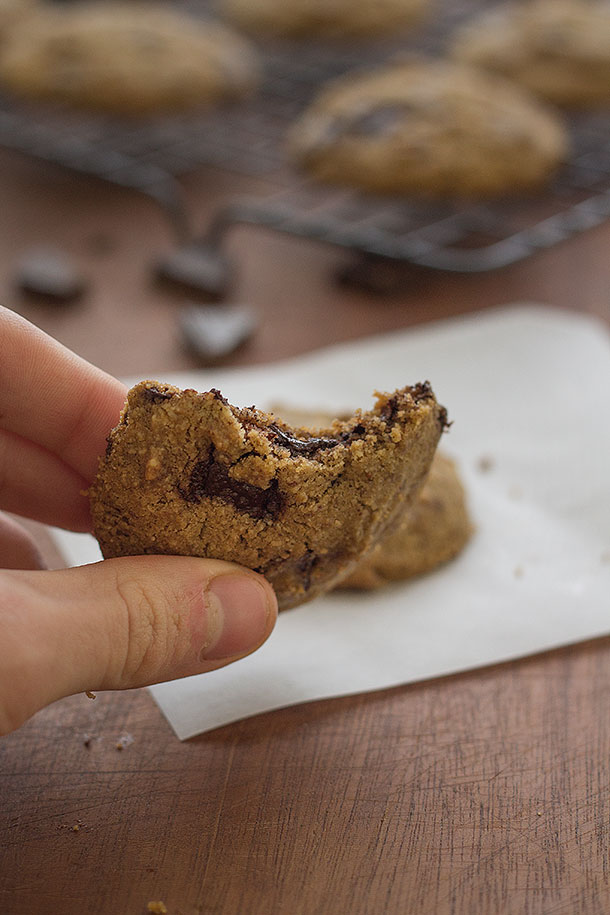 Chocolate Chip Cookies (Paleo, Grain Free, Gluten Free, Refined Sugar free)
Ingredients
1 cup almond flour
1 cup pecans whole or halves
½ teaspoon baking soda
1 teaspoon vanilla extract
1 egg
½ cup butter softened, ghee softened or melted coconut oil (I use kerrygolds salted butter because it's amazing)
½ teaspoon liquid stevia or ¼ cup honey (if using honey add about ¼ cup of almond flour if the cookie dough not thick enough. It should hold to the spoon quite well)
4 oz dark chocolate (70 percent or higher) or 4 oz unsweetened baking chocolate mixed with powdered stevia(If you want to do the baking chocolate sweetened with stevia then simply melt it in the microwave at 10 second intervals mixing in between intervals until completely melted, then add 3-4 packets of stevia while mixing, once thoroughly incorporated pour it into a square container about the size of the chocolate bar or two small containers and refrigerate until hard, once hard use them as explained)
Instructions
Preheat the oven to 350 degrees and line a medium baking sheet with parchment paper.
In a medium bowl add almond flour and baking soda and incorporate with a dry fork.
Place pecans in a food processor and pulse until you get a very fine flour or begin to get a nut butter and place to the side. (You want the consistency as smooth and fine as you can get it without making it into a complete nut butter)
Chop dark chocolate or your makeshift stevia sweetened dark chocolate into bits about the size of chocolate chips and place them in a mesh strainer and shake them around to remove all of the chocolate "dust" left from chopping them. (the removal of the chocolate dust is optional it just leaves you with a cleaner looking cookie)
In your bowl of mixed almond flour and baking soda add the finely ground pecans and chopped chocolate.
In a small bowl add egg, vanilla extract, liquid stevia and your choice of softened butter or ghee or melted coconut oil.
Pour wet ingredients into dry and mix until thoroughly incorporated and well combined.
Spoon cookie dough evenly as drops a little over a tablespoon in size onto parchment lined baking sheet
Place in preheated oven for 10-15 minutes or until they are slightly firm to the touch or begin to brown around the edges.
Once finished carefully place on a wire rack and let cool for at least 10 minutes. (if you can wait that long)