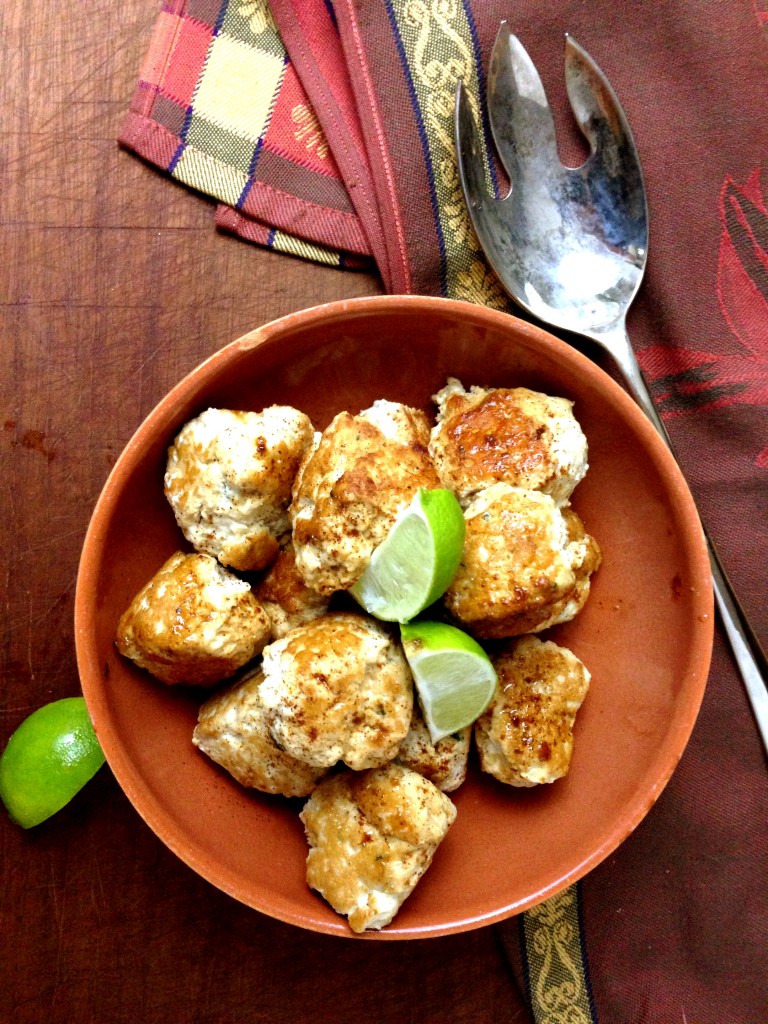 When it comes to making meatballs, I usually go with ground turkey. But sometimes I like to go with other meats like beef or pork. Or maybe get a little more fancy? Duck and veal? Lamb and veal? So decadent and delicious and unlimited meat combinations when it comes to meatballs. But I choose to keep my nutrition as balanced as I can. So for example with meat I try not to eat red meat all the time due to its difficulty to digest (EVEN THOUGH IT IS SO DELICIOUS). I try to reduce my red meat intake to about twice a week. That's all I really need to satiate that filet Mignon craving I get about once a week. Seriously, I'm not even kidding about that. I legitimately get a filet Mignon craving at least once a week. The need for a tender, moist, melt in your mouth bite of that beautiful cut of tenderloin the french call Filet Mignon. How can anyone resist it? Delicate, warm and buttery that slightly resists when you bite and then gives way and melts into nothing but pure flavor as you chew.
Okay I apologize for that. I'll stop with my near sexual explanation of the process of eating a nice steak. But can you really blame me?
Lets get back to these meatballs. These are really simple to make and can make a weeknight dinner or lunch very very easy. The ingredients are simple, and the cooking time is pretty ridiculously fast. I've always noticed that ground turkey tends to cook very quickly. So I guess you could say when in doubt use ground turkey. Plus turkey is so good for you so I dont see a problem with eating it more than once a week. It is fairly high in naturally occuring Tryptophan, which is an essential amino acid the body needs to function and help repair muscle tissue and is very high in protein.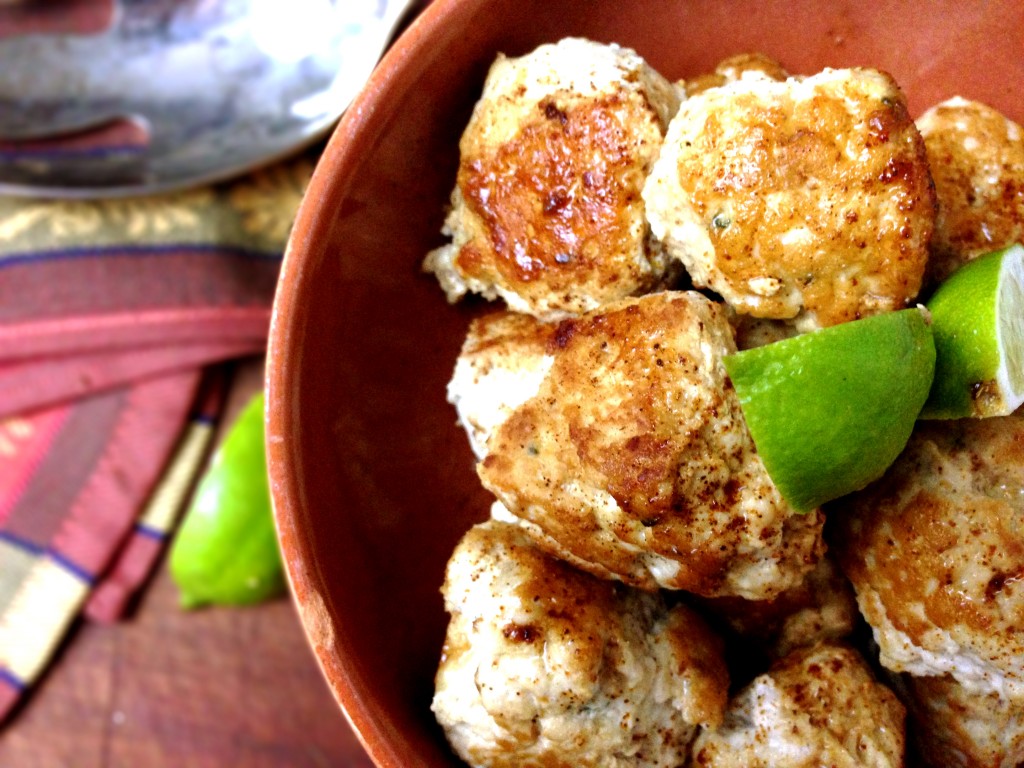 I added a nice squeeze of lime and an extra sprinkle of chipotle powder and pepper when I served them. They were absolutely delicious. They have a great flavor depth, smoky, mildly warm spice, some cilantro to add freshness, and a nice tinge from the lime. I do hope you guys like these meatballs. Let me know what you think in the comments.

Chipotle Dijon Turkey Meatballs
Ingredients
1 package ground turkey
1 teaspoon chipotle powder
1-2 garlic cloves minced finely
1 Tablespoon dijon mustard
1 Tablespoon dried cilantro
1 egg
2 Tablespoons fresh grated parmesan
1-2 whole limes
1 Tablespoon avocado oil
salt and pepper to taste
Instructions
Add egg to bowl and beat lightly.
Add the rest of ingredients excluding avocado oil and mix until fully combined.
Preheat pan over medium heat with avocado oil in it.
Roll into golf ball sized balls or larger if you wish and place to the side until all are prepared and rolled.
Add each ball to the pan and brown each side.
Cook until firm and are no longer pink on the inside.
Squeeze half of lime over the cooked meatballs and sprinkle a little bit of extra chipotle powder over each meatball and serve.