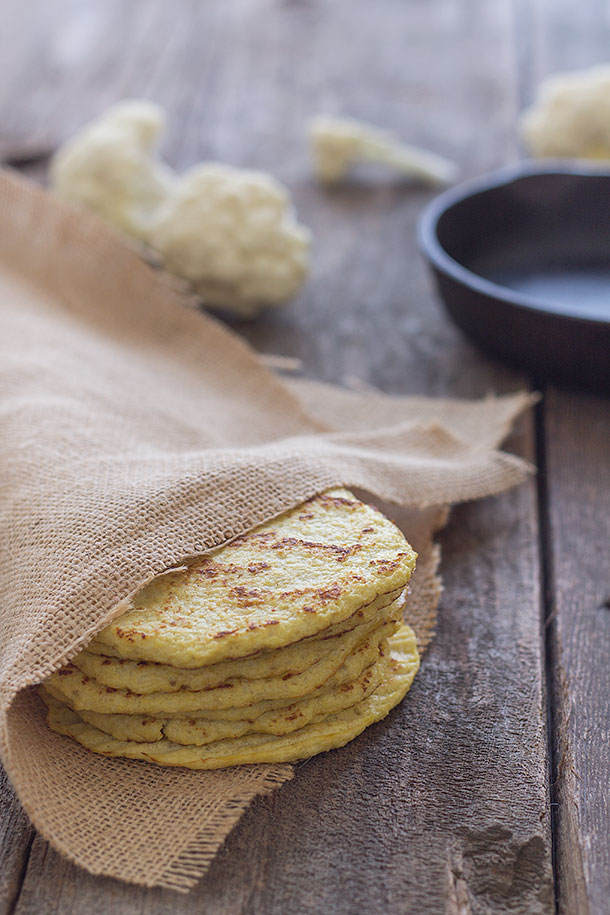 Cauliflower is so incredibly versatile in the kitchen. Every time I play with it in the kitchen I almost always end up stunning myself with another use for it. And yes I refer to it as playing because I do fairly odd things with it until something interesting happens, and something interesting happens every time. That doesn't mean that it worked or that it's functional, just something interesting. Like a gargantuan cauliflower mess which I try to avoid as often as possible.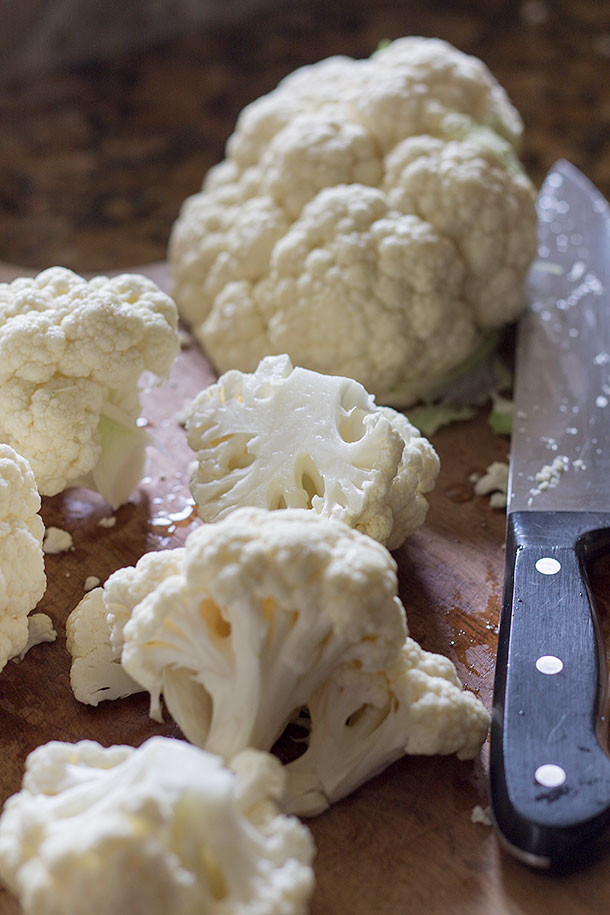 Disregarding my misadventures with combustible cauliflower , I do actually really enjoy the taste of cauliflower. At least I do now, and I'm not certain why. I just started eating it out of no where along with other vegetables and now I fully enjoy all of the vegetables under the sun. Even the ones not directly under the sun. Can't leave out root vegetables right? Even if you don't like cauliflower or have someone that doesn't like cauliflower in your home I can tell you now that this actually doesn't taste like cauliflower at all. It doesn't taste eggy in my opinion either.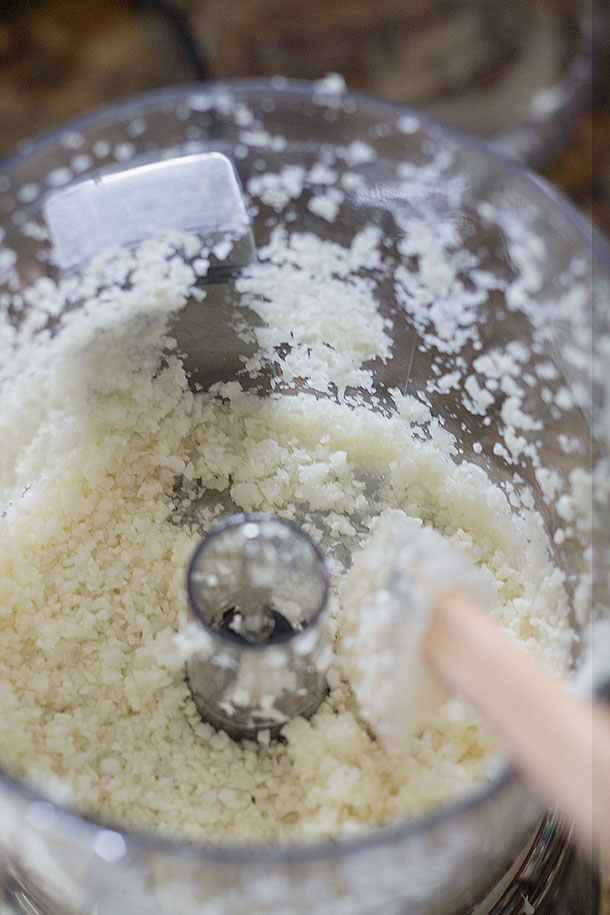 I personally don't like something that tastes too eggy if it's not an egg dish. So this one definitely hits all of those notes. Now when I discovered this beautiful concoction you should have seen the look on my mom's face and mine. Silence fell upon the room as we slid the golden, warm and soft beauty out of the pan from browning and me and my mom looked at each other at the same time with wide eyes and expressions of befuddlement painted on our faces. It actually looked like a tradition soft tortilla.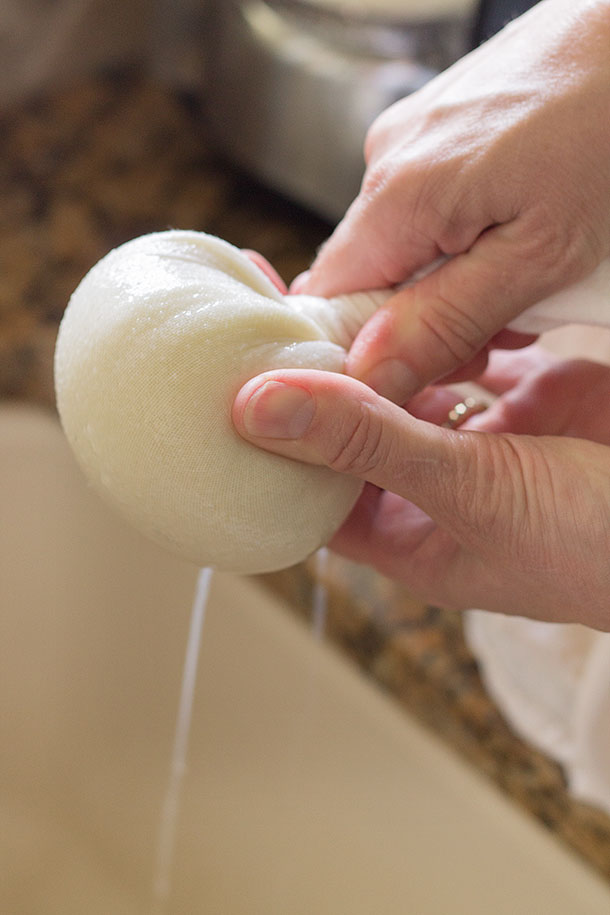 Ironically the drained cauliflower kind of looks like fresh masa flour as well. I personally prefer lettuce wraps because they are fast and easy. But if you're ever looking for a change of pace this is an excellent way to get your veggies in and have a nice soft and warm tortilla at the same time. That's a win win in my book. I made these for a recipe for carnitas that I was working on and they went so good with them. Nice crispy and delectable pieces of pork on top a soft tortilla with fresh chopped onions, creamy fresh made grass fed sour cream, my special guacamole, some tangy grass fed Queso Blanco, and finished with some fragrant chopped cilantro.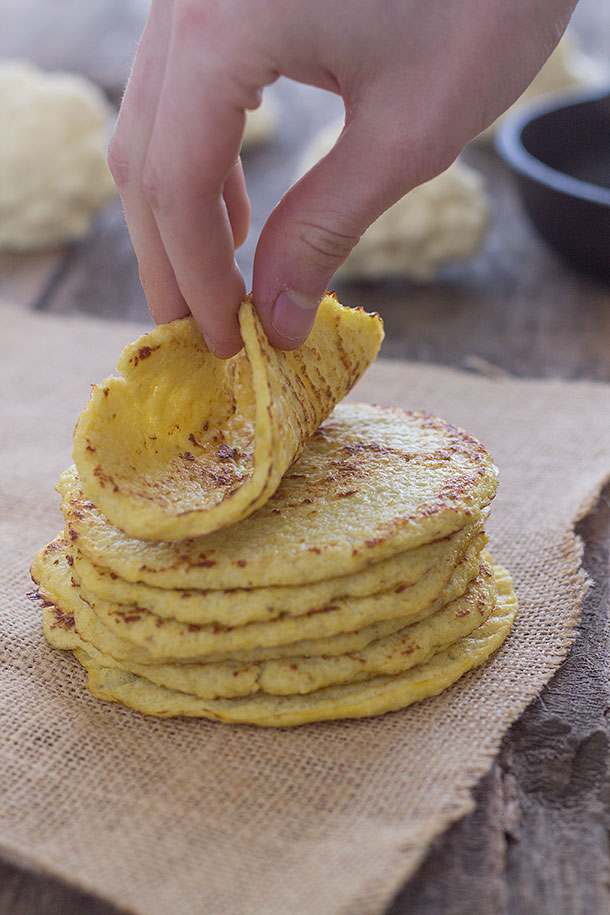 I loaded those gorgeous things up and I suggest the same. Luckily they hold a bunch of toppings and ingredients pretty well so don't be afraid to bulk up on toppings.  And everyone would have been none the wiser to the fact that they were also get a dose of cauliflower in that. At least we can hope that they don't know they are eating paleo tortillas.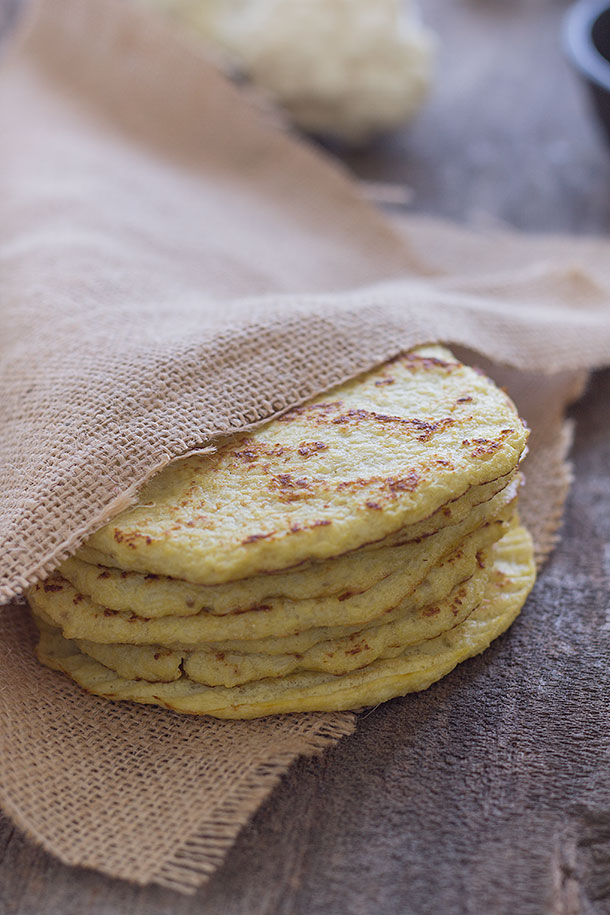 Cauliflower Tortillas (Paleo, Grain Free, Gluten free)
Ingredients
¾ a head of cauliflower riced or 2 cups riced and packed
2 eggs
salt and pepper to taste
Instructions
Preheat oven to 375 degrees and line a baking tray with parchment paper.
For these I actually rice my cauliflower slightly more fine that cauliflower rice. Toss ¾ a head of cauliflower cut up and most of the stem removed and pulse until you get a texture slightly finer than rice. (Once it's riced measure it to make sure you have 2 cups packed.)
Place riced cauliflower in bowl and microwave for 2 minutes and stir, then another two minutes and stir again then place in a dish towel and squeeze excess water out as hard as you can. (You're going to want to get out as much water as you can and be careful not to burn yourself because it's going to be very hot.)
Place drained cauliflower back in bowl and add two eggs, salt and pepper and mix until well combined.
As a note it will be a little bit runny but shouldn't be pure liquid either. Spread mixture onto a baking sheet into 6 small fairly flat circles.
Place in the oven for 10 minutes then pull out of the oven and carefully peel them off the parchment and flip them and place back in the oven for 5-7 more minutes.
Once they're done place them on a wire rack to cool slightly.
Heat a medium sized pan over medium heat and place the tortillas into the pan pressing down slightly and brown them to your liking. (Don't skip this step because it gives them slightly crispy on the edges and gives them a wonderfully nutty taste)
Notes
As it turns out Empowered Sustenance did a recipe that was similar to mine and she did it before me! I suppose great minds think
alike
. Also if you don't know what to serve with these my favorite things that I've made with them so far are my
Carnitas
and
Huevos Rancheros
.
link