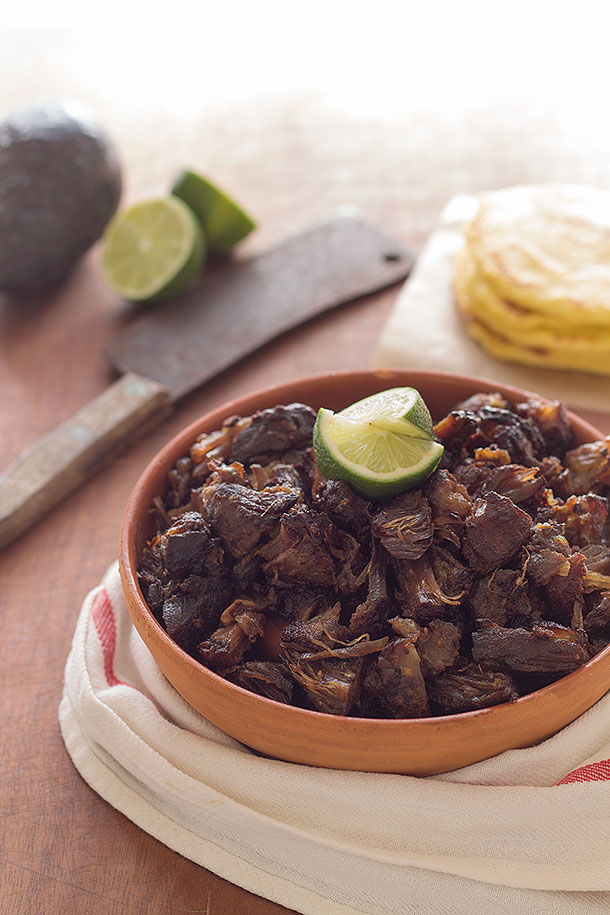 I have really been getting my fiesta on with Mexican cuisine lately. I have always had quite an innate love for Mexican food, ever since I was little actually. I had a nanny for most of my toddler and childhood ages named Gladys. Well actually we all call her Chachi now and she's not Mexican she's Salvadorian but I digress. In fact even all of her friends and people she knows call her Chachi. And of course there is a story behind the name Chachi, that story basically being when I was very little to the point where I could only say a few words I woke up from one of my naps and called for her by yelling for Chachi. So it just stuck. Actually even her family members call her Chachi.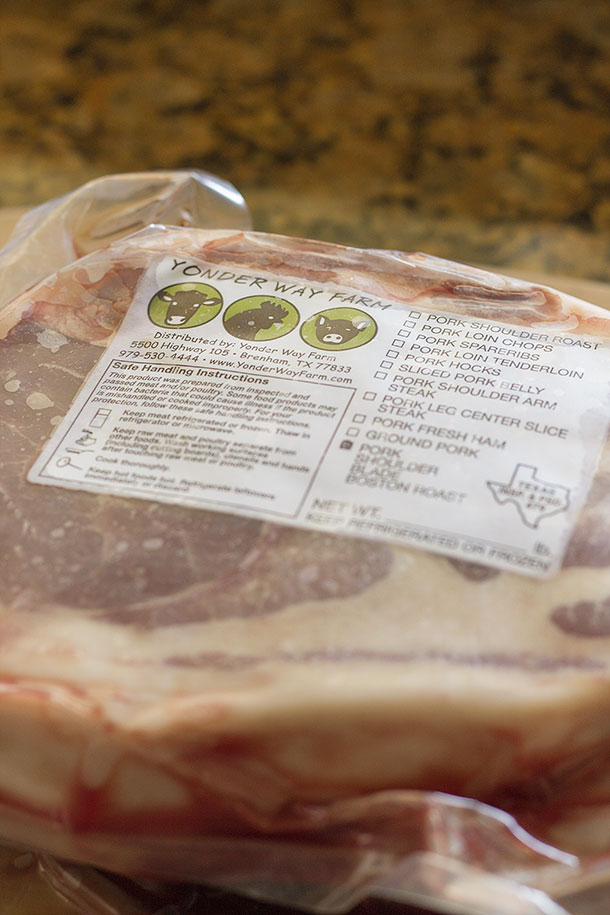 She was always so insistent and having me learn both English and Spanish for a broader learning perspective, which I'm glad she did because now I can actually still retain some of the stuff she taught me. She of course also shared many of the wonderous Spanish and Mexican cuisines. Granted not all of them were super healthy, but they really taught me an immense amount of information and intuition about flavor and spices that truly widened my palate and taste opinions.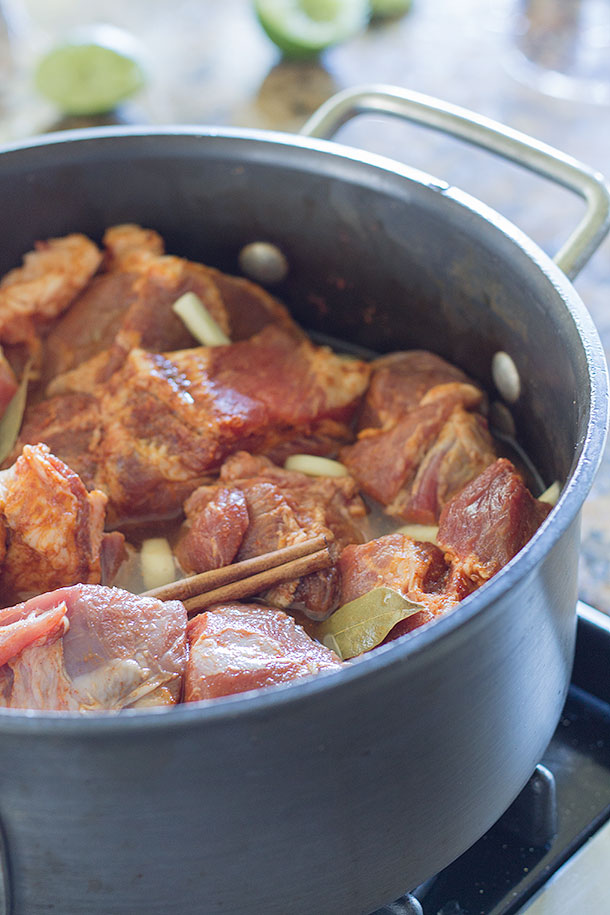 She was also one the absolute sweetest most loving ladies I have ever had the pleasure to have in my life. She is basically like a second mother to me, she still considers me one of her own sons and I still consider her a second mother. I learned so much about how to truly enjoy life through food and food culture with her around me. She would take me to all of the somewhat skeptical looking hole in the wall places that of course served the true mexican food.
To the core traditional, fresh ingredients, and drop dead tantalizing mexican and spanish dishes. But I'm not gonna lie they were always heavy on the tortillas and beans. But it was still those beautiful irreplaceable experiences that helped shape my palate.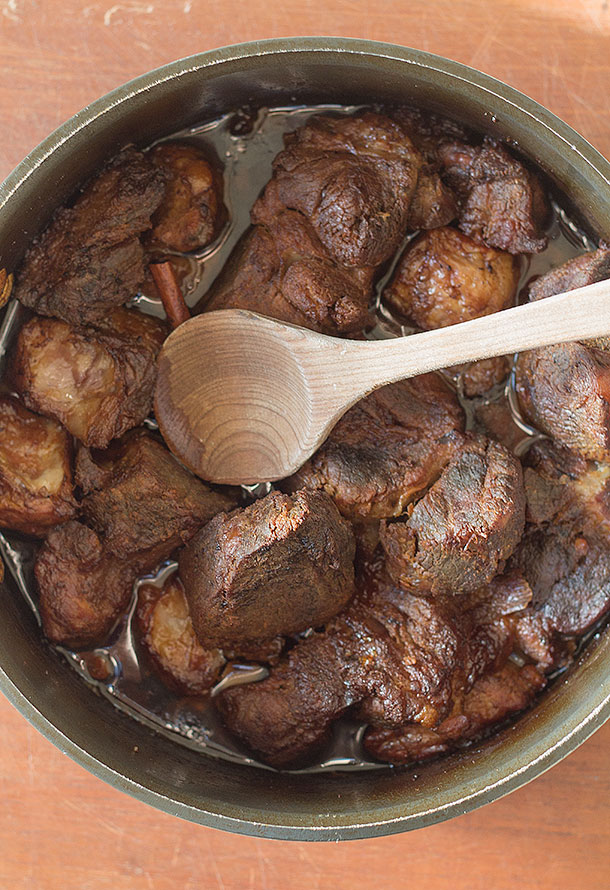 Sadly she still lives in California and I live in Texas now, but we still keep in touch. Making these carnitas flared up all of the unforgettable memories she forged in my brain. The second the sweet and succulent pork melted away in my mouth all of the memories came flooding back and I could see her face with innocent and caring eyes as she would give me her classic chicken fajitas that she would cook up for me. That's one of the biggest reasons this recipe touches home so much for me. Which is exactly why I wanted to keep them as traditional as I possibly could.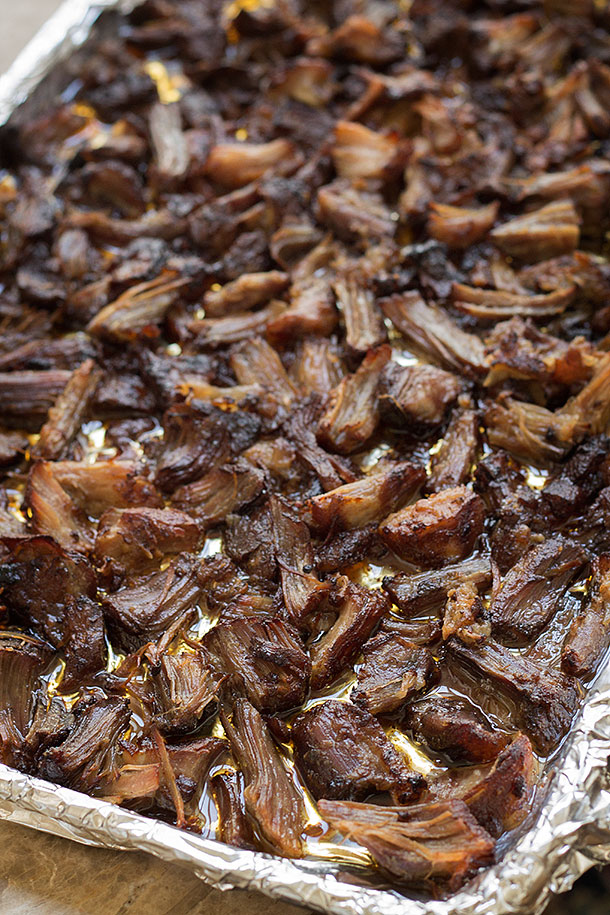 Traditional carnitas shouldn't be completely shredded to tiny threads, they should just be chunked by carefully tearing the tender meat apart into bite sized pieces. In fact the word carnitas means "little meats" in Spanish, so that was a slight hint for me. Traditional carnitas are also supposed to be made by braising them slowly then frying them in lard to give them that beautiful caramelized, crispy and succulent outside and tender, melt in your mouth, voluptuous inside. To be honest nothing really can beat beautifully fatty meat slowly braised to tender perfection then carefully torn apart into gorgeous chunks and fried in it's own fat to the crispy and caramelized beauty I explained previously.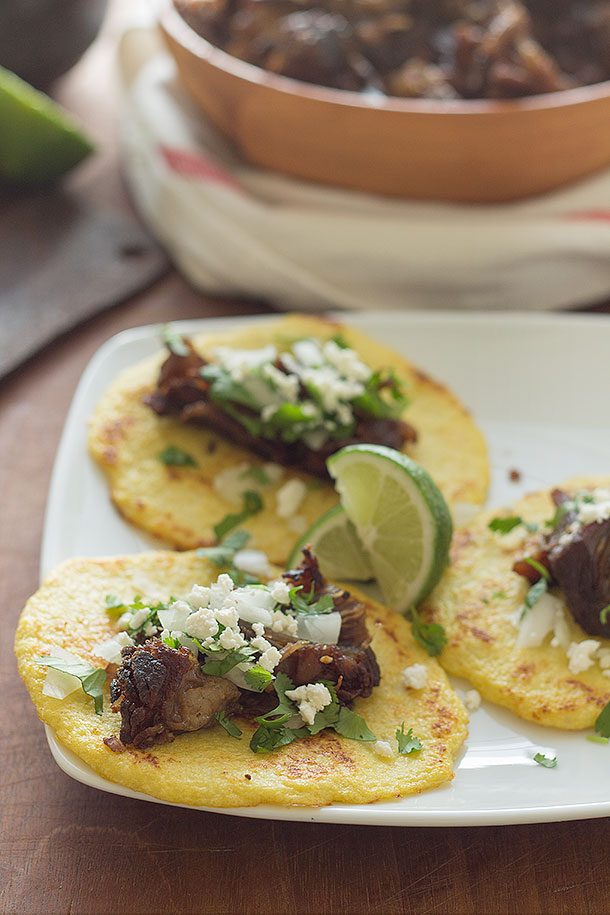 It's also pretty interesting how traditional carnitas are in fact pretty healthy and completely paleo,primal, WAPF you name it. I suppose calling them paleo carnitas would be slightly redundant now that I think about it too. But who cares about labels when you have something this succulent and delicious in front of you. I actually served these on my Cauliflower Tortillas and they were even more drool inducing with that. Although they are pretty irresistible eating just by themselves and so timely for this upcoming Cinco de Mayo. I'm salivating and getting anxious just thinking about these.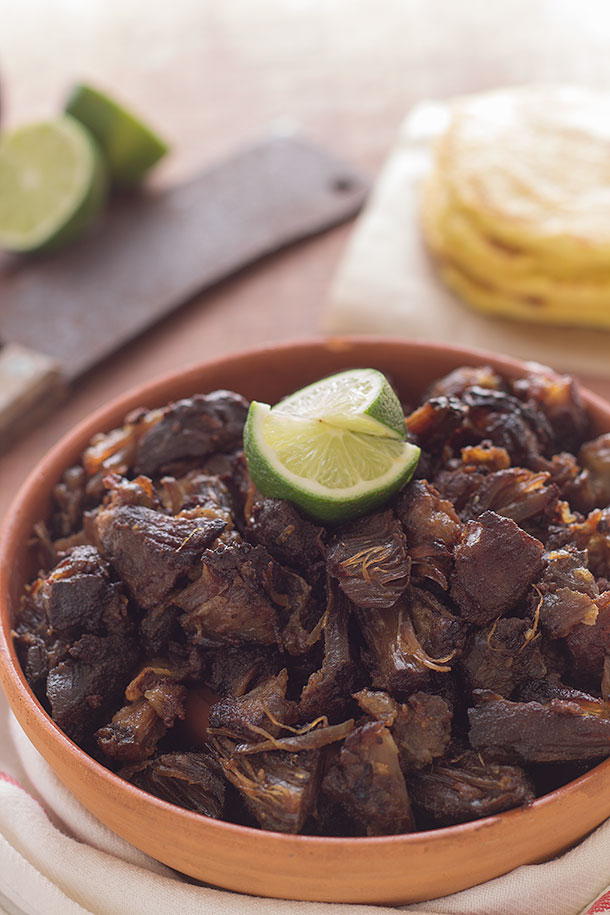 Carnitas
A classic Mexican dish of succulent pork that is beautifully crispy and caramelized on the outside and tenderly voluptuous, melt in your mouth on the inside. (Inspired by a petite and cute crossfit girl that loves carnitas and is scary strong)
Ingredients
5 lbs bone in pork boston butt roast or pork shoulder bone removed then (You could also use a 3-4 pound boneless boston butt roast or pork shoulder to save yourself from having to cut out the bone) cut into 2 inch chunks
1½ teaspoons mexican red chile powder
½ teaspoon cumin
½ teaspoon sea salt
2 bay leaves
3-4 cloves garlic peeled and sliced thinly
¼ cup fresh squeezed lime juice
water to cover pork
Instructions
Preheat oven to 350 degrees and line a baking sheet with foil and place to the side.
In a small bowl mix red chile powder, cumin, and sea salt then place cut up boston butt roast in medium sized bowl and toss with spice mixture.
In a large dutch oven or large heavy bottom pot (I used a 5 quart heavy bottomed pot) place spice tossed boston butt roast around bottom of the dutch oven or pot being sure that it is in a single layer, it is okay if they are touching just make sure they aren't on top of one another.
To the dutch oven or pot add lime juice and then pour in water so that it covers ¾ of the pork but doesn't completely submerse it then add sliced garlic, bay leaves and cinnamon stick.
Place in the dutch oven or heavy bottomed pot in oven uncovered for 3½ hours turning the meat a couple of times while cooking.
Once the meat is finished pull it out and discard bay leaves and cinnamon stick but do not discard what is in the dutch oven or pot (the lard), as soon as the meat is cool enough to handle tear into bite sized pieces and add torn meat to foil lined baking sheet and pour fat from the bottom of the dutch oven or pot over the meat so that it's evenly covering the bottom of the baking sheet and meat.
Place meat back in the oven until crispy and caramelized to your liking on the outside. (I usually do mine for 10-20 minutes depending on the size and what I'm feeling)
Notes
The liquid will eventually evaporate but don't worry this is supposed to happen, it should be somewhat close to done when it does, if it evaporates very early on then add an extra ½ cup of water but no more than that. We want the liquid to be evaporated when they're almost done that way they fry a little bit in the fat before we take them out and we have only the fat left to pour over the meat to fry it in the oven with. Also I served this with my
Cauliflower Tortillas
and they were amazing.