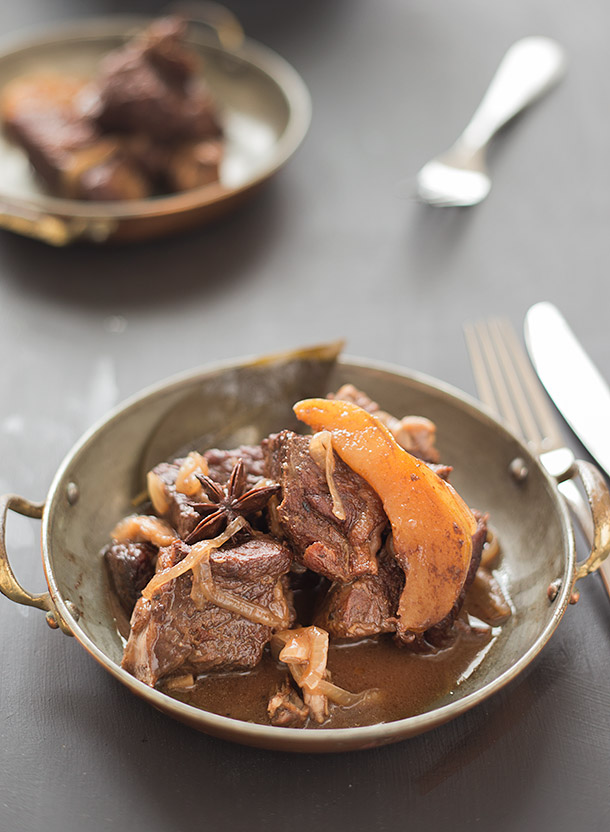 One of my favorite cuts of beef (not counting ribeyes or t-bones because those always win automatically) is easily the Chuck roast. It's forgiving, incredibly flavorful and ridiculously versatile. It's flavor is massively contributed to by the fact that it's quite a nicely marbled cut. Although with the marbling and connective tissue that run through this particular cut of meat it usually does better when cooked nice and slowly until delicately tender.
Of course the source matters too when it comes to flavor and lucky for me I have an awesome source by the name of Yonderway Farm for beef and well, everything. They pretty much supply me for almost all my endeavors and since my latest purchase of a tenth of a cow we received more chuck roasts without considering the fact that we might get more in that order. The dilemma with that is that we already had 3, so we were stuck with 5 which is roughly 15 pounds of chuck roast. We had to get rid of some of the load after taking a look at the chest freezer.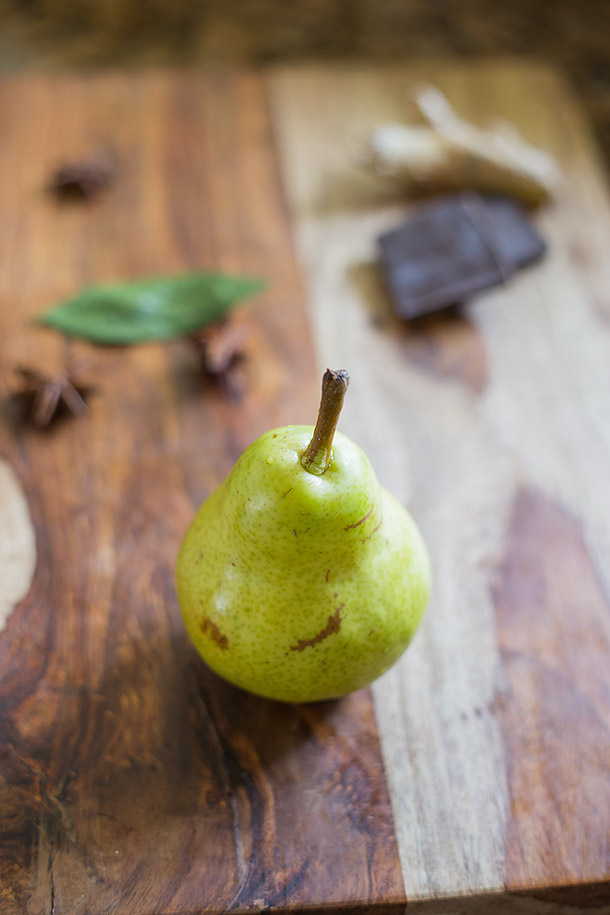 Enter one of my favorite cooking methods ever; braising. I like braising for a million reasons and I'm sure I've mentioned it somewhere on here before, in fact probably several times. While I love the slow cooker for when I'm strapped for time I really prefer to braise in a pot like my Le Creuset Dutch Oven. Mainly because I enjoy the intimacy and interaction you get with cooking like that. I like having the ability to control the results if I choose to where as with a slow cooker you just kind of let it do it's thing.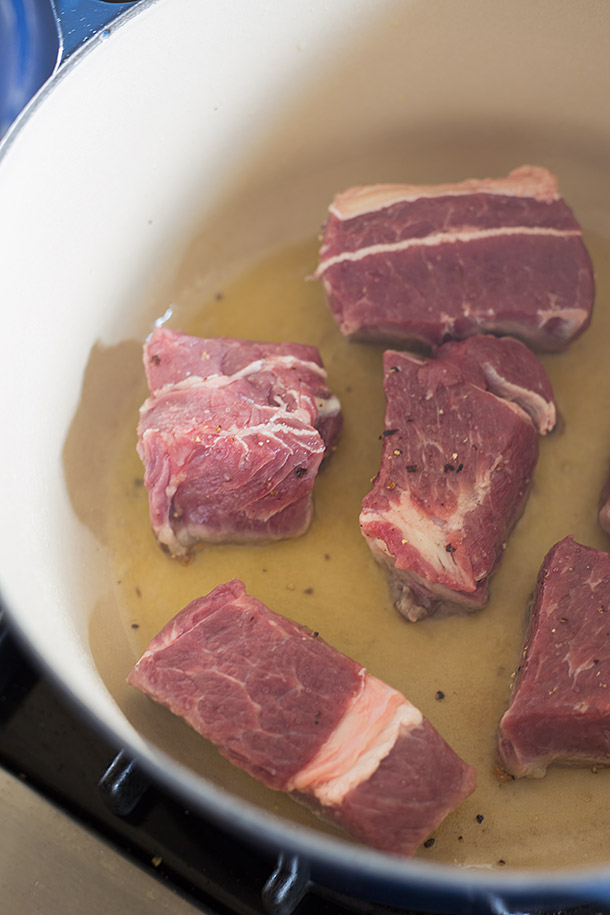 A lot of people seem to be turned away from braising during the warmer months because these dishes are so rich and warming already but I tend to disagree. A lot of "summer" dishes tend to be just as rich and warming like ribs. Nonetheless this braise is definitely worthy of any time of the month whether it be summer, winter, spring, you name it. It suits all kinds of temperatures because it has both rich and fresh elements to the braise. The intensely aromatic star anise combined with the dry red wine and (believe it or not) unsweetened baking chocolate create a nice rich warmth while the refreshingly sweet pear, vibrant ginger and tangy rice vinegar give a nice cut to the richness.
All of the flavors along with a classic aromatic combination create the swirling amalgamation of liquid that you braise the cubed chuck roast to undeniable tenderness. For those of you who might be hesitant about the steps in the recipe, don't be, it's a lot easier than it sounds believe me. It's as simple as a little browning and combining some ingredients in a pot then leaving it in an oven covered. Pretty simple if you ask me. Just make sure your oven is on when you put it in there, because yes I have actually put a braise in the oven with the oven completely off before. Cue dunce hat.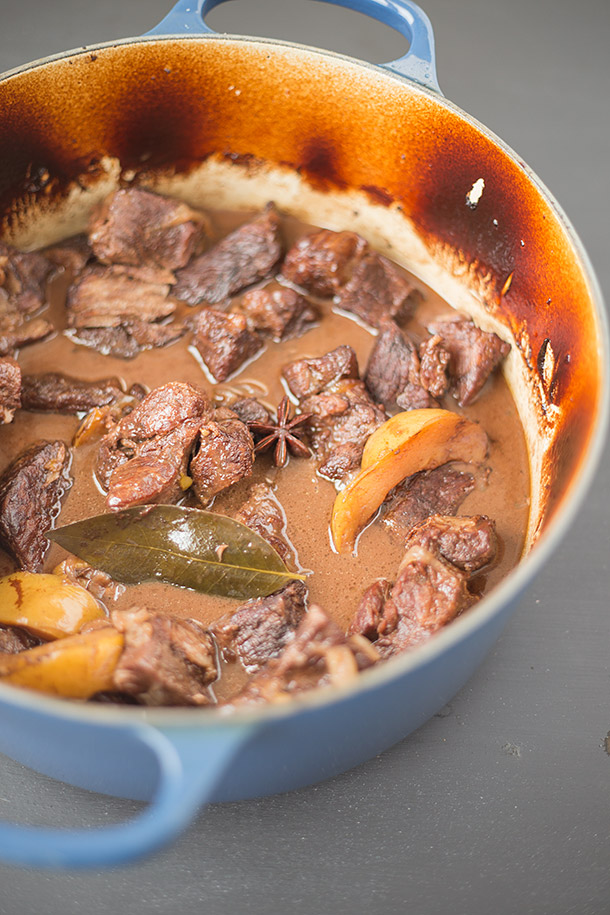 Braised Chuck with Pear, Chocolate and Ginger
Ingredients
3½-4 lbs boneless chuck roast cut into 1½ inch cubes
1 inch knob of ginger peeled and grated
3½ tablespoons ghee or avocado oil
3 star anise (It's not as odd of an ingredient as you might think, you can find it at most grocery stores)
1 bay leaf
1 medium onion sliced thin
5 cloves garlic peeled and sliced thin
2 cups red wine
1¼ cup chicken or beef stock
1 oz unsweetened baking chocolate chopped
1 Bartlett pear
3 tablespoons rice vinegar *See Notes*
salt and pepper to taste
Instructions
Preheat the oven to 325 degrees. Cut pear in half and then cut each half into 4 wedges, after cutting into wedges carve out core in each wedge. Heat 2½ tablespoons of ghee in a large pot or dutch oven over medium high heat. Pat dry cubed chuck roast and season generously with salt and pepper. Brown chuck roast in batches as to not overcrowd the pot 2-3 minutes each side until nicely browned and caramelized and place on a large dish lightly tented with foil.
After everything is browned and placed on the dish pour out any remaining ghee and discard then add remaining tablespoon of ghee in pot and add onion, garlic and ginger and cook until onions begin to soften. Pour in red wine and chicken stock while scraping the bottom of the pot to get any and all stuck bits off the bottom. Add chopped chocolate and rice wine vinegar, season lightly with salt and pepper and stir then place pear slices in the pot evenly spaced apart.
Carefully nestle browned beef back to the pot in a single layer then add bay leaf and stars of anise. Bring to a simmer then reduce to low heat and cover with lid and place in preheated oven for 3 hours.
*This Part is optional but highly recommended* Pull out of the oven and carefully place beef and pears on a preheated dish and tent lightly with foil. Raise heat to medium high heat and reduce sauce by ½ or until you reach desired thickness and taste and season with salt and pepper if necessary.
Serve with a pear or two and reduced braising liquid spooned on top.
Notes
Make sure you get plain rice vinegar and not seasoned rice vinegar(check your ingredient labels). Seasoned rice vinegar has sugar in it but regular rice vinegar does not. Rice vinegar is considered Paleo and Whole 30 compliant just as an FYI. This goes great served on top of cauliflower mash or even cauliflower rice. I would imagine it would be great in lettuce cups as well for something a little more "fresh"