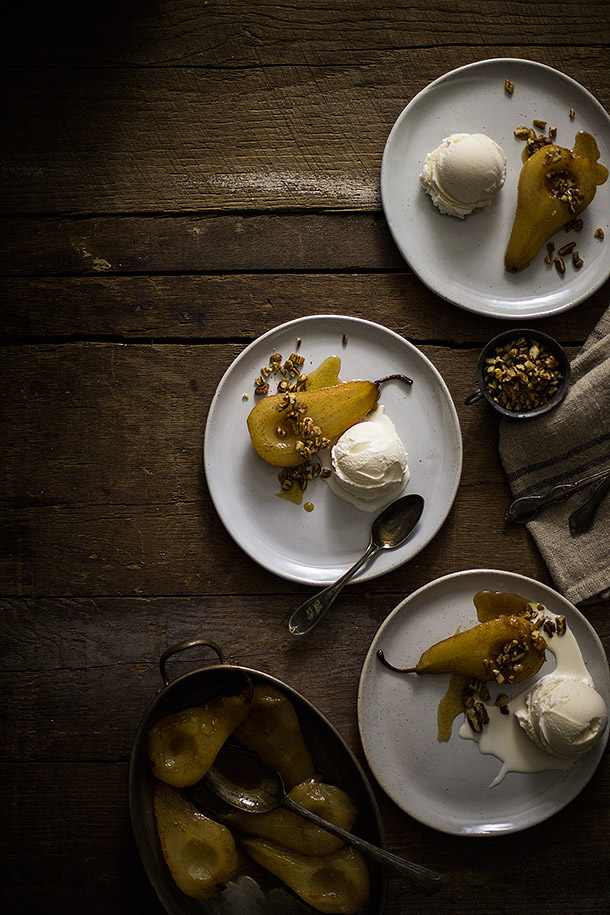 This past month has been an interesting one for me. As mentioned in my last post, I moved to Austin a little over a month ago. I had no idea acclimating to adulthood would be as messy of a process as it turned out to be. Scrambling to understand how to budget properly, rewiring my entire day routine, learning how to do laundry (I know… sad), doing all of the dishes all the time, my 20th birthday. Seriously I applaud all of the mothers out there, like holy shit. Especially my own mother who refused to let me do the dishes whenever I was working on recipes, or shooting for my cookbook.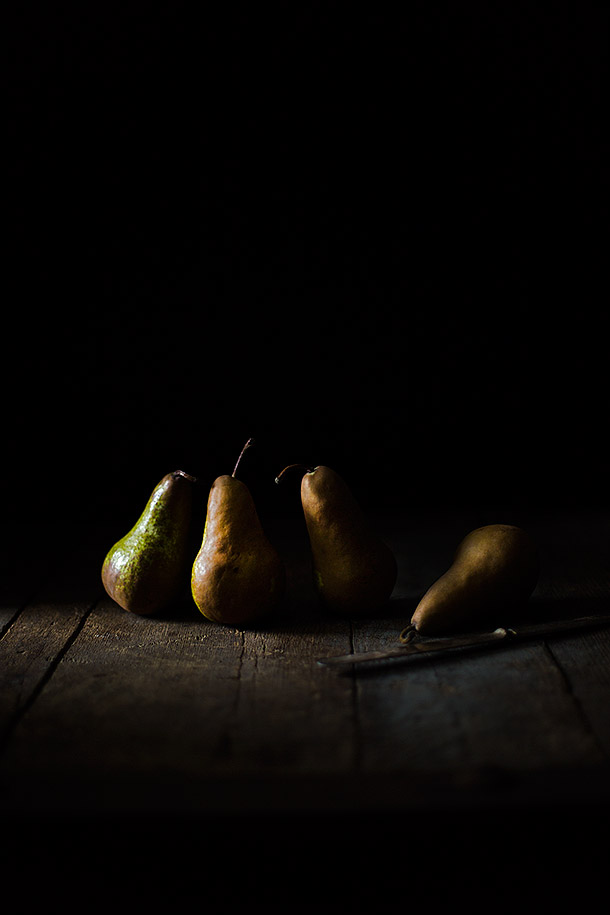 I'm not gonna lie, over this immense period of learning I only cooked about a third of the time. If I had planned better and cooked my meals ahead of time I would have been fine so there isn't much of an excuse. Every time I actually happened to make it to the store, I kept passing up these lovely Bosc pears, eyeing them each time, thinking about what could be done with them. Obviously the best thing to do was to add alcohol; naturally.
I'm in the process of converting my blog name from Slim Palate to my full name Joshua Weissman, so you'll probably notice that trend over a period of time. I started with my Instagram which is now @joshuaweissman and that's progress so I'm happy. I figured it just makes sense, plus all the cool kids like David Lebovitz and Michael Ruhlman have their names on their blogs.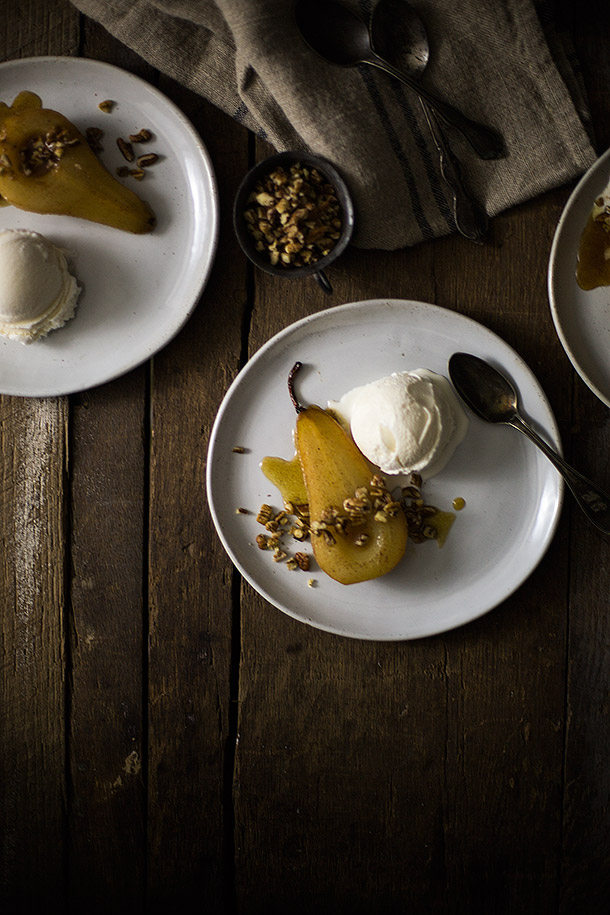 Bourbon Roasted Pears
Ingredients
4 medium pears, peeled
¼ cup bourbon (I recommend Makers Mark for gluten free)
2 tablespoons water
3 tablespoons butter or coconut oil
5 tablespoons honey
1 teaspoon lemon juice
½ teaspoon cinnamon
½ cup chopped toasted pecans for serving *see notes*
Instructions
Preheat your oven to 400 degrees fahrenheit.
Slice your pears in half and leave the stem in if possible. With a melon baller or teaspoon measurer scoop out the core.
Place the bourbon, water, butter (or coconut oil), honey, lemon juice, and cinnamon, in a 9x13 baking pan. Stir it around to make sure the ingredients are properly mixed. Place the pears cut side down in the bourbon mixture.
Bake for 35-40 minutes, basting the pears every 10 minutes, until the sauce in the bottom has reduced to a syrup.
Remove and serve the pears with whatever you like (by itself, ice cream, yogurt, mascarpone, whipped cream, the sky is the limit). Top each half of a pear with the syrup and some of toasted pecans.
Notes
You can toast the pecans by putting them in a dry pan over medium heat. Toast stirring often to prevent burning, until light golden brown and fragrant. Transfer to a plate to cool.
Don't worry about melting your butter or coconut oil, it will melt when it goes in the oven.