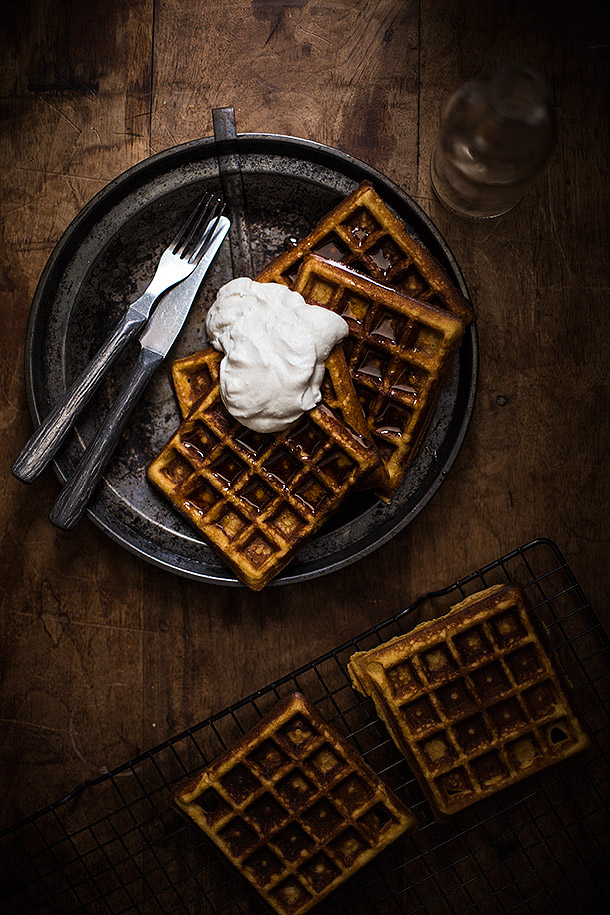 I still have quite a while before I get responses from my application to colleges since I applied for next fall. With extra spare time in my hands I've been thinking about doing a 2nd cookbook. This time it would be a cookbook with recipes inspired from my 2 month trip to Europe. I got a great response from my Instagram followers but what do you guys think about it? Please let me know in the comments.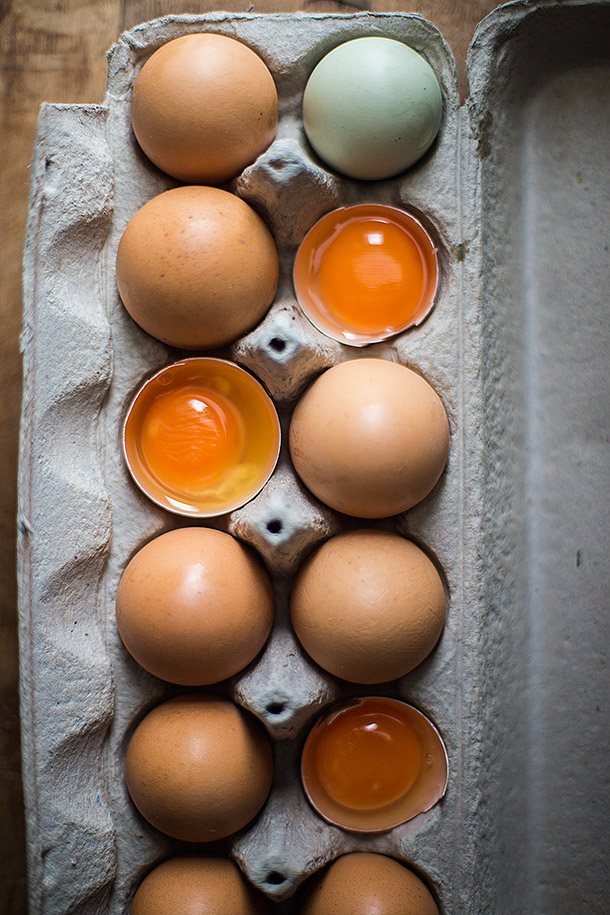 All I know is that the photography and recipes for this new book, if it does come to light, will be my very best so far. Looking back at my photography from my first cookbook makes me realize how much I have adapted in terms of understanding my camera, light, and styling. Since I'm self taught I feel that I'm constantly learning, and now finally finding my own style niche.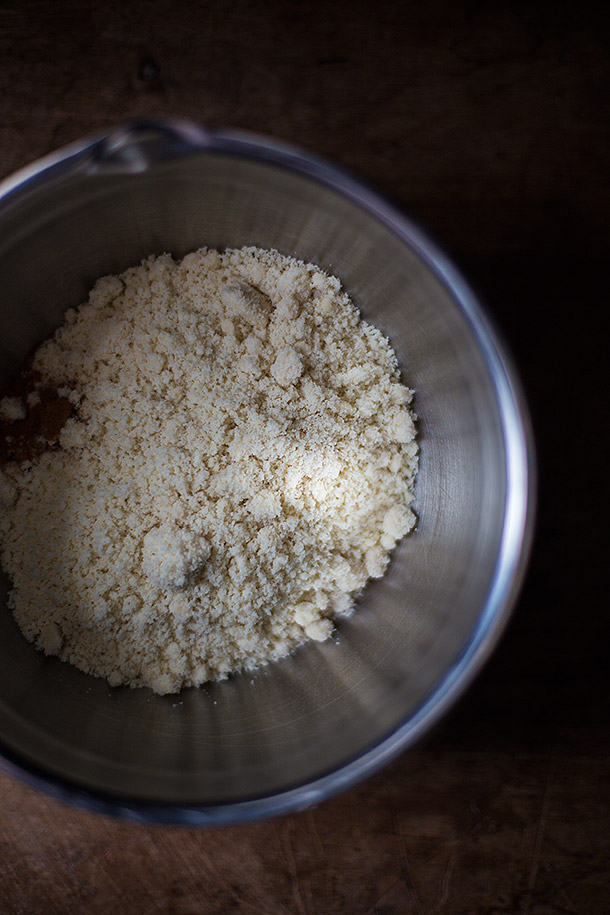 Moving on to these waffles, because waffles are important to. My house is still overflowing with cookbooks, possibly to the point of needing a dedicated book shelf like my friend Michelle from Nom Nom Paleo. My latest addition was Every Day Grain Free Baking by Kelly Smith. I was flipping through her book and stopped on the waffles and didn't even bat an eye before I had my waffle iron preheating.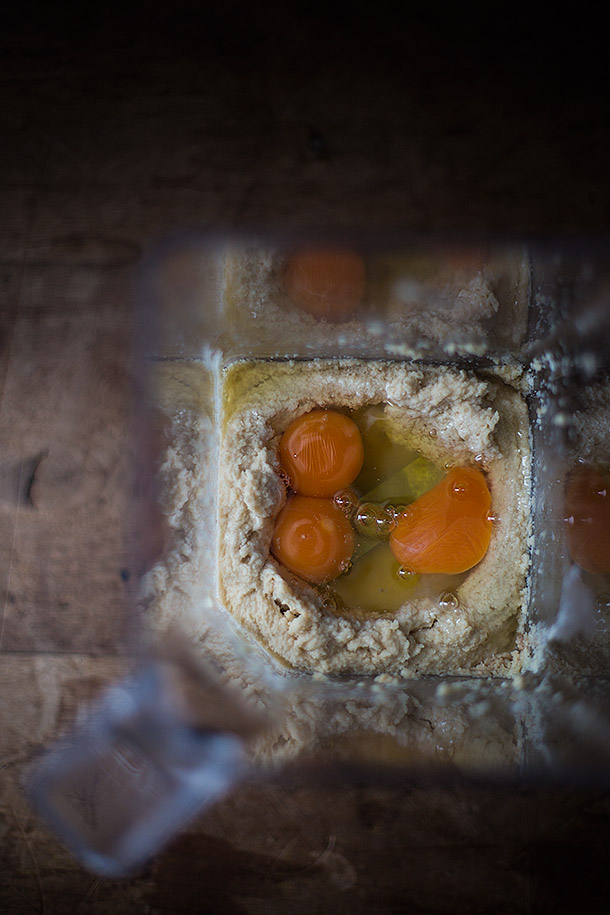 I've never been much of a waffle fan, instead I'm more of a pancake person. A while ago my brother taught me the best way to enjoy pancakes, which was with either peanut butter (now almond butter) scraped on top of each pancake, then drizzled with maple syrup. Despite my effervescent love for pancakes I decided to give waffles a go again (technically I already did in Belgium). After making them, I've gotta say that waffles may be going head to head with my pancakes.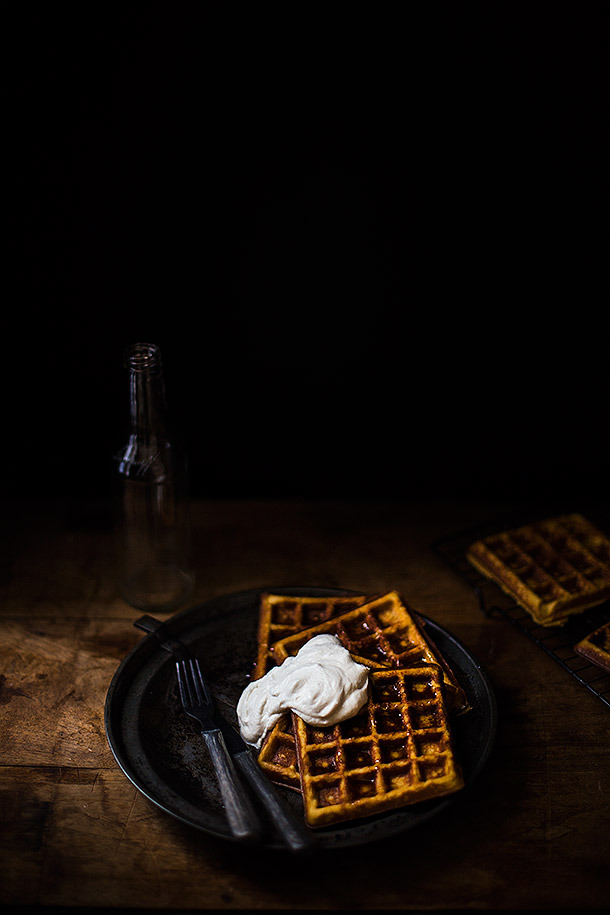 Make sure you enjoy this with a generous serving of coconut cream and a nice drizzle of maple syrup. A nice sweet, creamy, and fluffy touch for every bite.

Blender Waffles With Coconut Cream
Ingredients
For Waffles:
⅓ cup coconut milk or heavy cream
1¼ cups blanched almond flour
3 tablespoons coconut oil plus more for greasing
1 tablespoon honey
2 teaspoons vanilla extract
½ teaspoon baking soda
¼ teaspoon ground cinnamon
pinch of salt
3 large eggs
maple syrup for drizzling
For the coconut whipped cream:
1 can worth of coconut cream (here's how to get it)
2 tablespoons honey
1 teaspoon vanilla extract
Instructions
Heat a waffle iron.
Place all liquid ingredients including coconut oil but excluding the eggs for the waffles in the blender. Pour the dry ingredients on top and blend on low for 20 seconds, scraping down the sides if necessary, until fully incorporated.
Add the eggs and blend for 20 seconds on low and then on high for another 15-20 seconds.
Melt some extra coconut oil in a bowl and brush the waffle iron generously with it. Pour batter evenly over the waffle iron (be careful not to overfill or else it will overflow when you close the waffle iron), close and cook it for 3-4 minutes or until golden brown. Remove the waffles with a fork and place on a cooling rack. Repeat until all the batter is used.
Add all of the ingredients for the coconut whipped cream in a medium bowl and whip with beaters on high until light and fluffy, about 30 seconds to 1 minute.
Serve the waffles with a generous amount of cream and a drizzle of maple syrup.