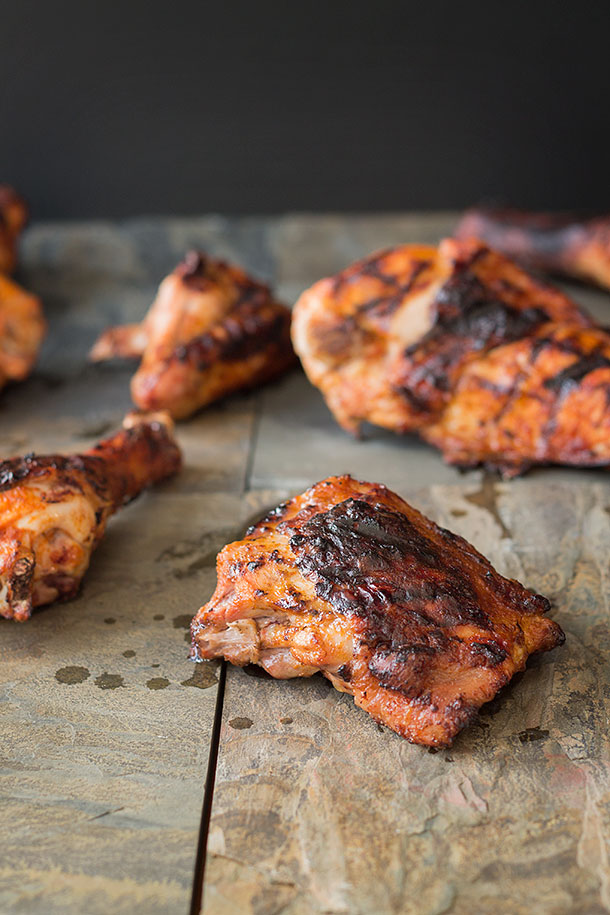 Ah the grill, one of my favorite and most over used cooking utensils that I utilize during the summer. Something about the beautiful char and flavor that the grill gives to meats is such a nice change from the typical roasting that I do. I find it quite difficult not to enjoy absolutely everything grilled. I have yet to grill something and not like it.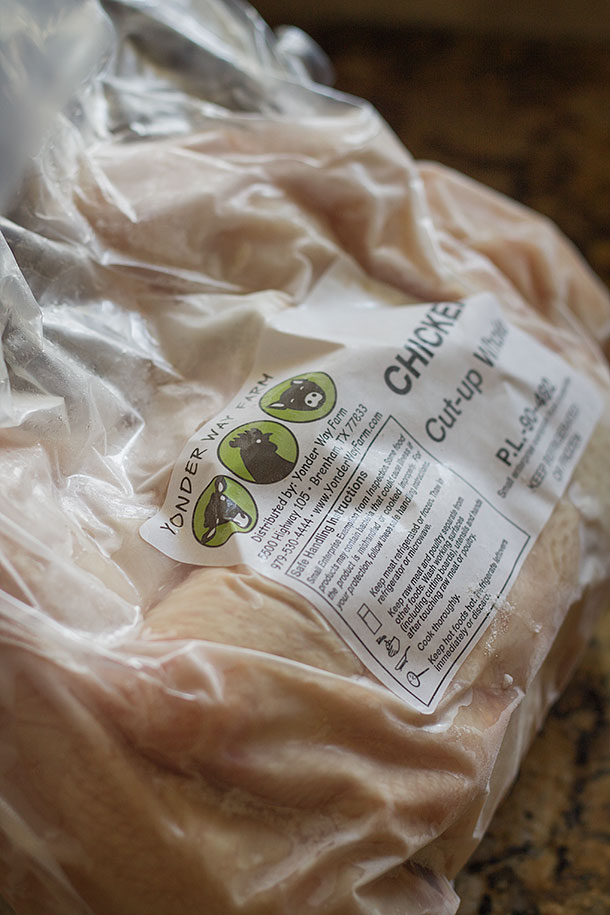 I was talking to my buddy Russell from Chasing Delicious and he was explained how he grilled pretty much everything in sight all the time. That's what got me thinking about vast possibilities of all the great things that could be made even greater by grilling them. If only I could find a way to grill eggs because with me being a total egg lover I feel like that would be a revolution. After many epiphanies of all of the possibilities I thought back to the more simple recipes out there.
I know, how average. Barbecued chicken can seem like a really plain dish, but it depends on the recipe. What makes barbecued chicken great in my opinion has to do with 2 specific factors. The first factor being the barbecue sauce, which shouldn't be too overpowering to the point where you only taste the barbecue sauce but it should be powerful enough that you can taste it but meanwhile it enhances the natural flavor of the chicken. Believe me when I say if you have pastured chicken like I do from my best friends at YonderWay Farm you don't want to ever mask that gorgeous flavor of their chicken.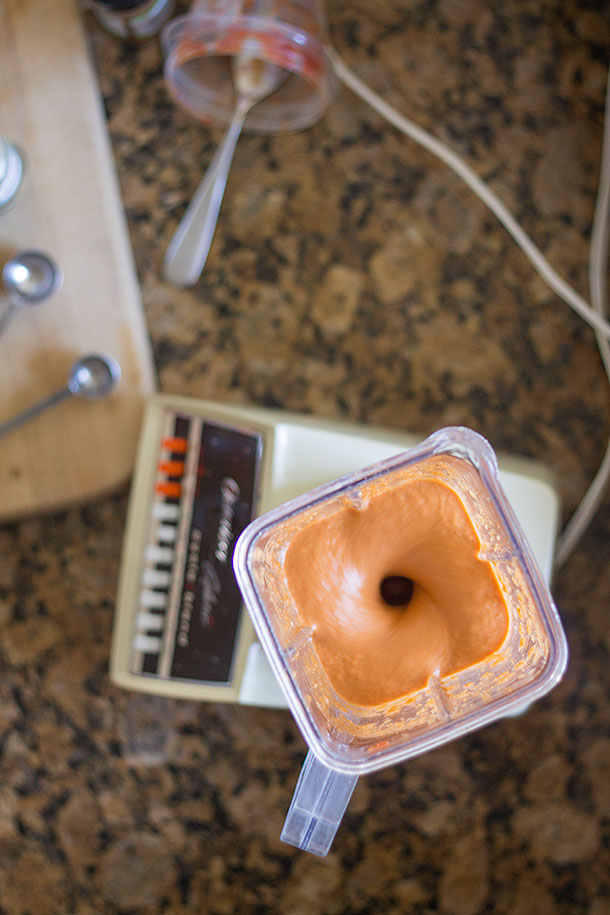 As a matter of fact I actually managed to create a barbecue sauce that requires no added sugar what so ever, including honey. Now technically the onions and tomato paste have naturally occurring sugars but they are incredibly miniscule and it's being split amongst many pieces of chicken so it's practically not even there. Ironically I actualy didn't even spend tha tlong coming up with teh recipe for this, I just happened to be in a rush and started frantically putting in different ingredients. Then I plunged my finger into the thick and sweet scented amalgamation of ingredients and tasted it with low expectations.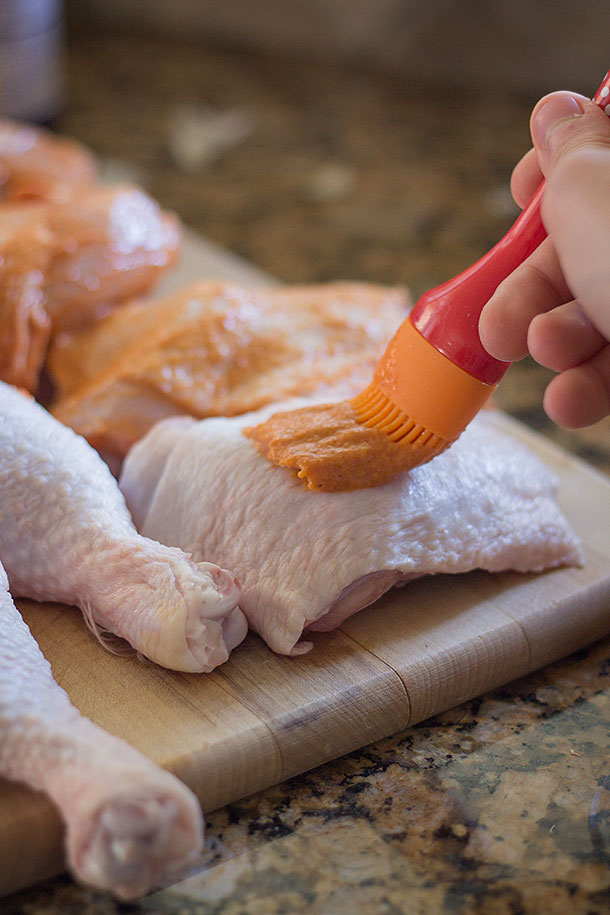 Man, was I wrong. The flavor was exactly what I wanted to be, sweet, slightly smokey with a subtle kick of heat. Lucky for me I brought some of this fine chicken along for the ride to Cozumel. Yes that's right I may have smuggled Pastured Barbecue chicken into Cozumel because I am that much of a control freak. Really it was for "emergency protein", but hey, they let me keep it. They confiscated my hard boiled eggs though.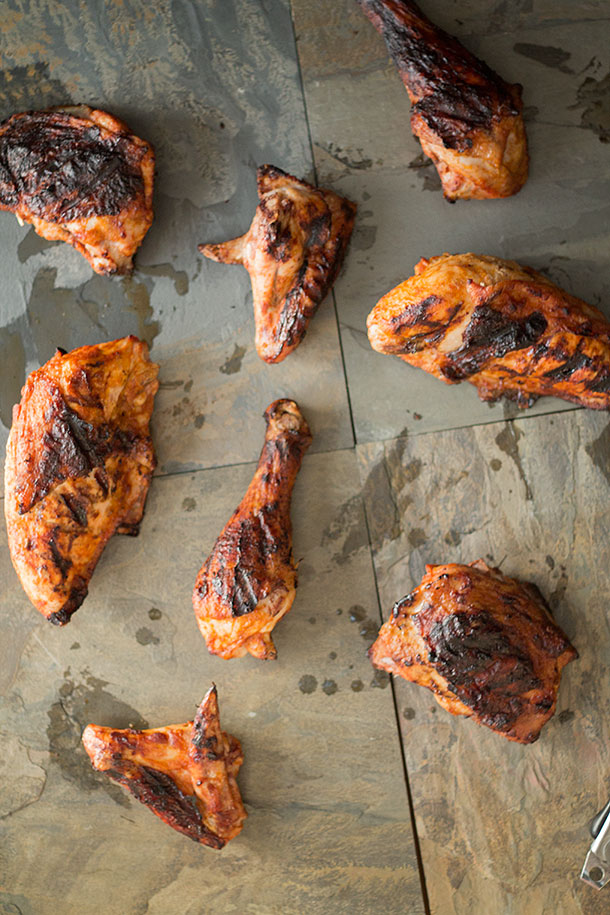 Barbecued Chicken
Ingredients
1 whole chicken cut up into 8 pieces
Barbecue Sauce:
2 tablespoon tomato paste
½ teaspoon cinnamon
¼ teaspoon cayenne pepper
½ medium onion
3 garlic cloves
¼ cup apple cider vinegar
¼ cup chicken broth
1 teaspoon mustard powder
1 teaspoons cumin
1 teaspoon New Mexican red chile powder
¾ teaspoon smoked paprika
2 tablespoons macadamia nut oil
if it's not sweet enough for your tastes you can add 3 drops liquid stevia or 1 teaspoon honey but it's sweet enough without it in my opinion
salt and pepper to taste
Instructions
Preheat one side of a grill to high heat and the opposite side off and cover.
Combine all ingredients for barbecue sauce in a blender and blend until very smooth.
Before brushing the chicken pour out the portions of barbecue sauce you want to brush on as you may have leftover barbecue sauce that you can save and cook with later. Brush each piece of chicken all over with barbecue sauce but leaving enough leftover for a second brushing (you should have some left over)
Once the grill is hot place each piece of chicken on the hot side of the grill skin side down for 6-10 mins and brush additional barbecue sauce on the part of the chicken facing up. Then flip and grill opposite side for another 8-10 mins doing yet another brushing this time on the skin side. Transfer the chicken to the cool side of the grill skin side down and close the lid and let cook for 15-20 mins.
Transfer the chicken to a large platter ensuring they don't touch each other so they keep their crispy skin and allow to rest for 10 mins. (you can skip the resting period but I prefer to do it as it the chicken keeps it's moisture much better when you do so)
link