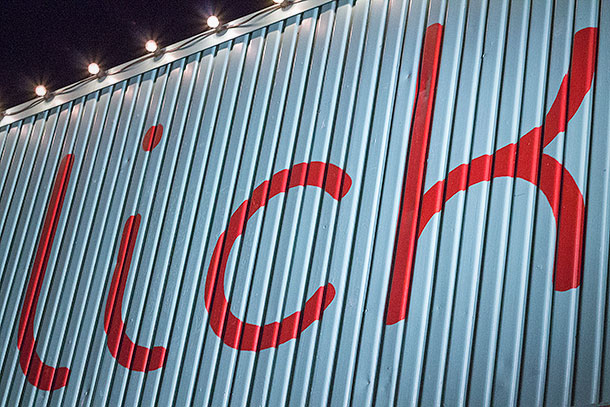 We met up at some really nice places including a place called Takoba which served an incredible braised pork shoulder that bursted with warm Mexican spices and fell apart to the touch of a fork. If only I could have taken some photos while I was there but I did a wonderful job dropping my camera directly on it's lens. Luckily it was in front of everyone as well, so that was excellent. But besides that, another incredible place I visited which sadly did not serve sustainable meat to my knowledge was La Barbecue. Even though they Didn't serve sustainable meat they still keep to a fairly good practice and have some of the greatest barbecue I have had in my life, definitely not something you want to pass up if you get the chance to stop by. But you didn't think these were the only places I remembered did you?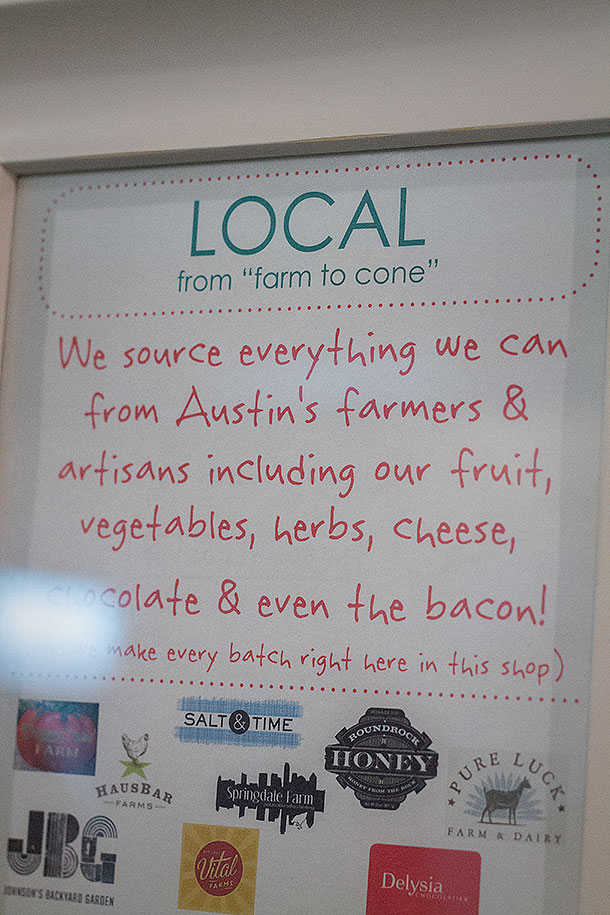 Oh no, these are just two of the many places that we went, but by far I think my most favorite was easily Lick Ice Creams. A nice and fresh feel around the shop and incredible flavor choices that go beyond the standard vanilla and chocolate. Not only do they serve local organic grass fed ice cream with real ingredients and no high fructose corn syrup or any other horrible additive like that, but they also serve coconut milk Ice cream. They really stick to the idea of keeping a treat what it should be, a treat, but without tainting it with mass amounts of disgusting additives and fake ingredients.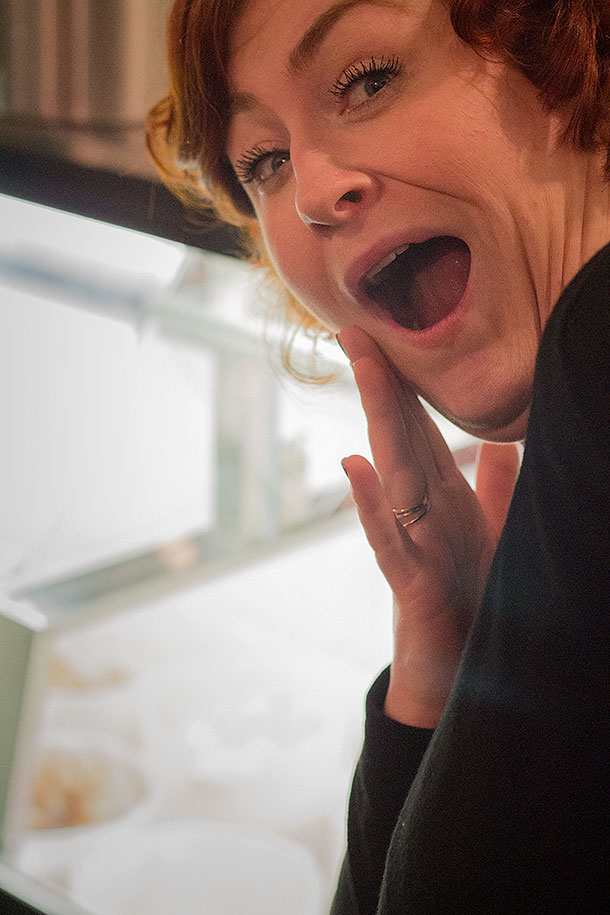 I tried both variations and I can say from experience that they are astoundingly delicious. Out of all of the ones I tasted I think that my three favorites would have to be the Dark Chocolate with Olive oil and sea salt, Coconut and Avocado Curd, and the Chocolate Pecan with Buttered Caramel. And yes we went 3 times, because it was that good. Cant you tell it was good by Stacy from Paleo Parents face. Now, mind you this was my first time "cheating" in 2 years and I feel pretty good about it. And it's a huge plus that the ingredients were whole real ingredients. As I stated before they were made with care and a heart for sustainability and health. Now when it comes to Ice cream shops I think that's pretty incredible.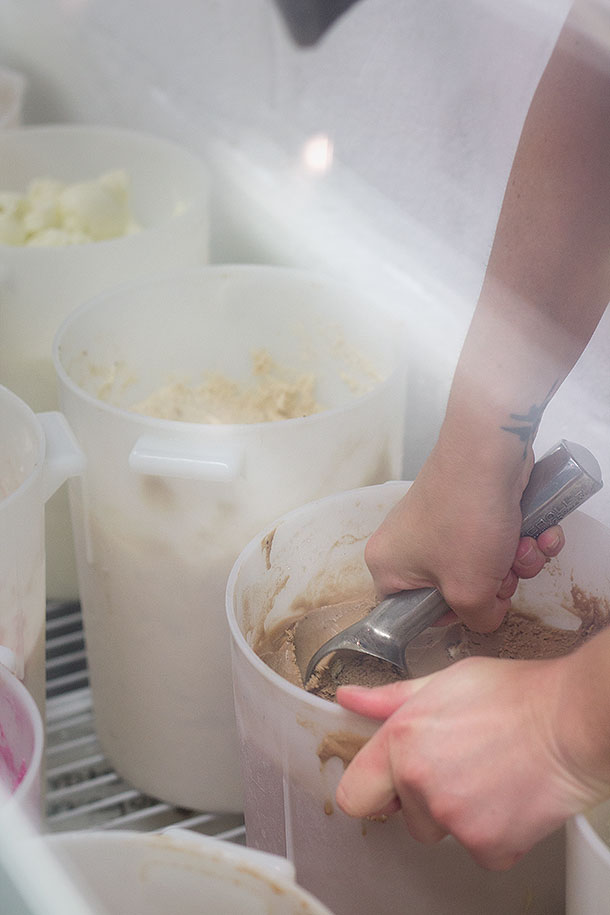 Each time I went I was accompanying the large group of many great food bloggers who all happily chowed down on their ice cream cones. It was a wonderful experience to be able to sit down with like minded thinkers and eaters like Stacy and Matt from Paleo Parents, Bill and Haley from Primal Palate, George from Civilized Caveman, Russ Crandall from the Domestic Man, Kelly from the Spunky Coconut, Juli from PaleOMG, Lou from Ancestral Chef and many many others. and enjoy a nice treat from a wonderful place. Although we made a bad habit of having a gargantuan party where ever we went. We took up the whole tiny block that the Lick Ice Creams stood on. To keep it fairly simple, we were pretty hard to miss, but hey we had an enormous amount of time enjoying each others company.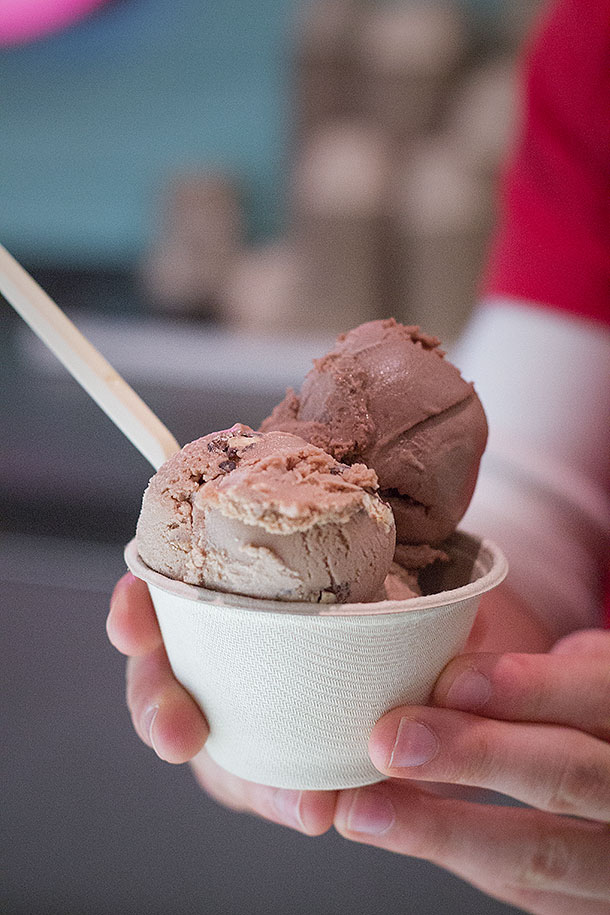 So I went there twice and thoroughly enjoyed my ice cream. The Chocolate Pecan with Buttered Caramel was probably my most favorite out of the flavors I tried. Which I wish I could have thanked my hand model who also served me this delicious amalgamation of crystalline grass fed beauty. The first spoonful was a shock of sweet and creamy ice cold delight followed by a smooth transition to slightly salty butteriness with little bits of crunchy, sweet, and nutty pecans every other spoonful.
I would be careful ordering this one and make sure you leave the area because it's dangerous enough to make you want to run back in for another scoop, or pint. After all of this rampant running, food blogger cell phone wars and food adventures I must say that I had one of the best moments in a very long time and made several incredible friends. Oh and who could forget all of the recipe ideas I'm now chock full of.