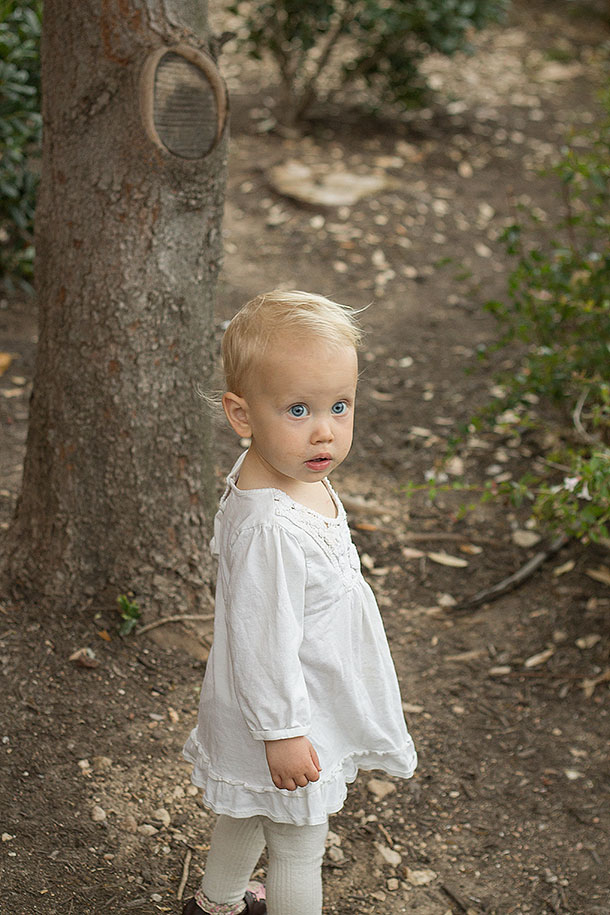 There recently was a convention held known as PaleoFX for the year 2013. After being nudged by all of my new and wonderful friends I met throughout the blogging sphere to go, I grabbed some tickets and ran for Austin. My main thought when I left was that I was going to have a really hard time finding places that I wanted to eat that served food with real ingredients. Well I couldn't have been farther from the truth because to my surprise, Austin Texas has an incredible foodie atmosphere that rumbles ones belly and fires up ones salivary glands. Luckily following up my arrival and surprise I also got to meet Ginger, Kelly of Spunky Coconut's daughter, whom accompanied us on our food adventures.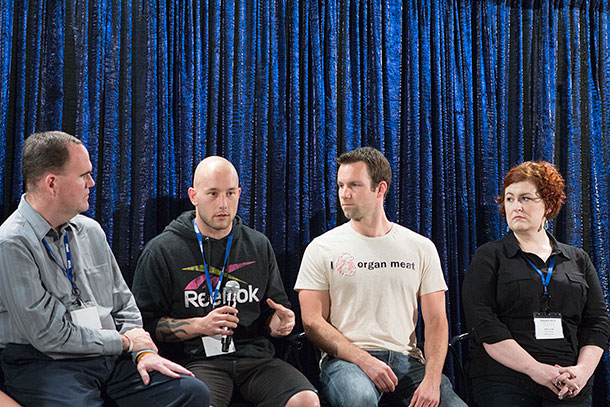 As I drove into Austin a plethora of beautiful and modern restaurants rose over the horizon. Restaurants that touched all ends of the foodie sphere. There were many incredibly attractive rustic and modern style restaurants that I stumbled upon. I wish I could have seen all of them but I didn't get the chance. Another wonderful thing that I noticed is that sustainable and locally grown meat and vegetables are all incredibly supported in Austin, which I find incredibly respectful and amazing. Lucky for me I got to also meet many wonderful people and made many great friends including two amazing couples who happen to be Stacy and Mathew who run Paleo Parents and have been incredibly helpful to me and a constant inspiration to me. In fact they are coming out with their brand new book Beyond Bacon, which is a book all about the use of an incredibly versatile and delicious ingredient that really does expand "beyond bacon".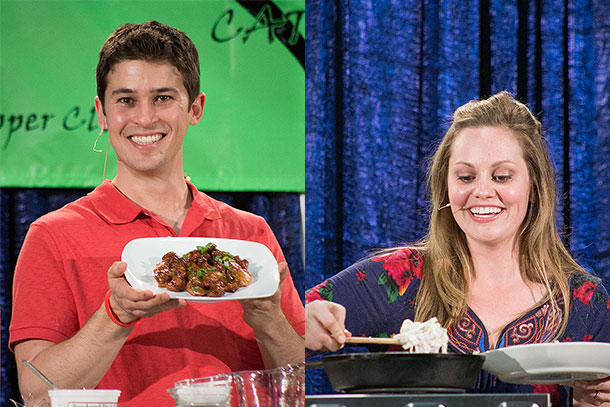 I also met Bill and Hayley who run Primal Palate and are also soon to be coming out with their brand new book Gather which is going to be amazing and features gorgeous recipes and photography. I also got to meet a lot of my many other inspirations in the blogging scene such as George from Civilized Caveman, Michelle from Nom Nom Paleo, Russ from The Domestic Man, Kelly from The Spunky Coconut, Danielle from Against All Grain, and Lou from Ancestral Chef.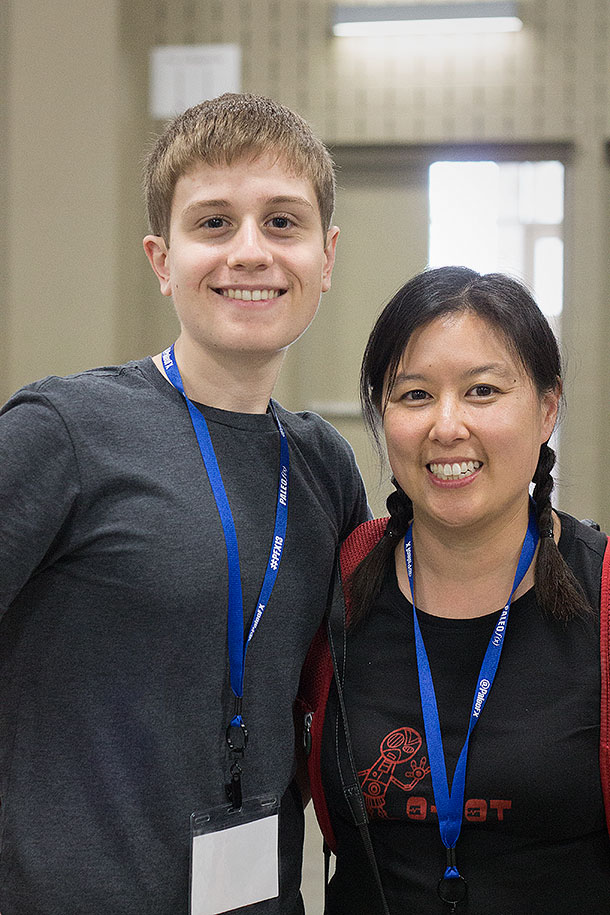 Me and Michelle from Nom Nom Paleo walked around and had quite a wonderful conversation, all having to do with one wonderful subject. That subject being food. She is such a kind and fun person I can guarantee the next time I meet her I'm going to arrange a massive cooking session with her and we are going to make everyone within a 2 mile radius drool a puddle. The list goes on and on but to keep me from naming off hundreds of people I will just say that we all had an amazing time running around the convention and to and from many astounding restaurants and foodie destinations.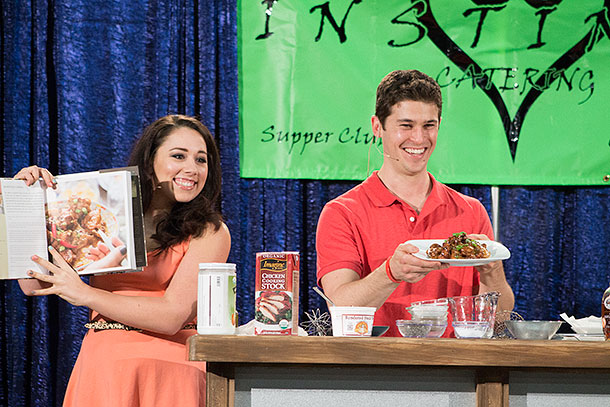 Most of the time at the convention it self we spent time together walking and enjoying the various tasting areas that allowed us to taste different products that exemplified gorgeous taste with health intertwined with it. There were some cooking panels where Bill and Hayley did their recipe of General Tso's Chicken from their new book Gather. Following up their cooking demo was one from Stacy and Matt from Paleo Parents and another from George from Civilized Caveman. I wish I could have gotten photos of everyones demo but there were camera difficulties that will be explained later, because it's just embarrassing to be quite honest.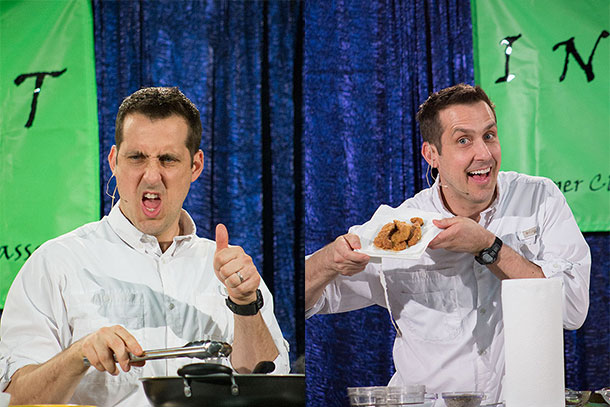 Hopefully nobody missed the one from the couple of Paleo Comfort Foods because Charles was hilarious. His silly facial expressions were pretty well placed and still make me laugh every time I think about it. While I did enjoy each cooking demo done by everyone it was incredibly torturous having to just stand their with all of the fresh aromas floating around the convention floor caressing everyones nose.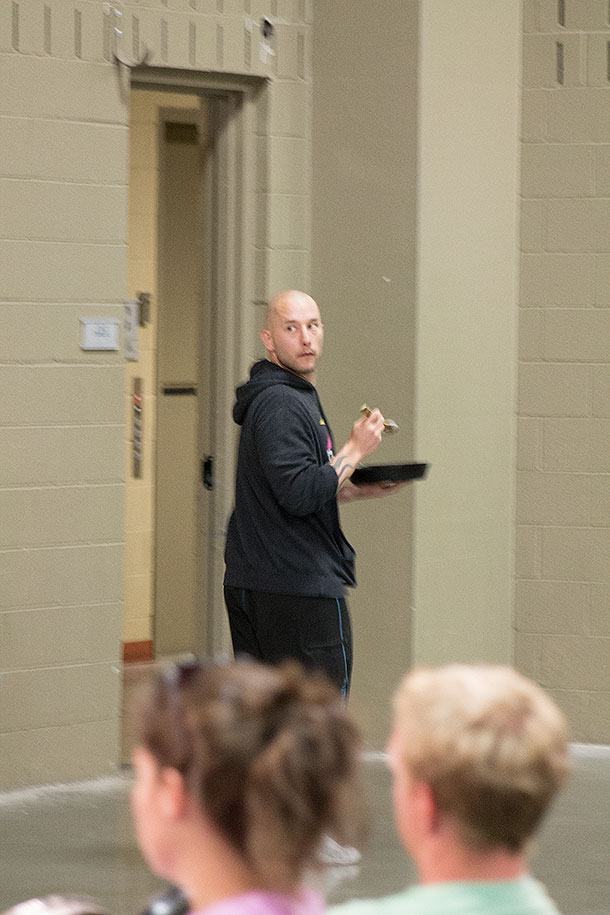 Also speaking of mischief upon the food panel stages when Danielle did her cooking demo she made a zucchini noodle pasta with a cream sauce and George from Civilized Caveman hopped on stage and promptly "taste tested" it for her. He then followed up by running off with the pan and finishing it off at the other end of the convention room. I don't blame him though, if I didn't have my backpack to lug around I would have ran off with her dish myself, although there is also the possibility George would have tracked me down and tackled me for it.