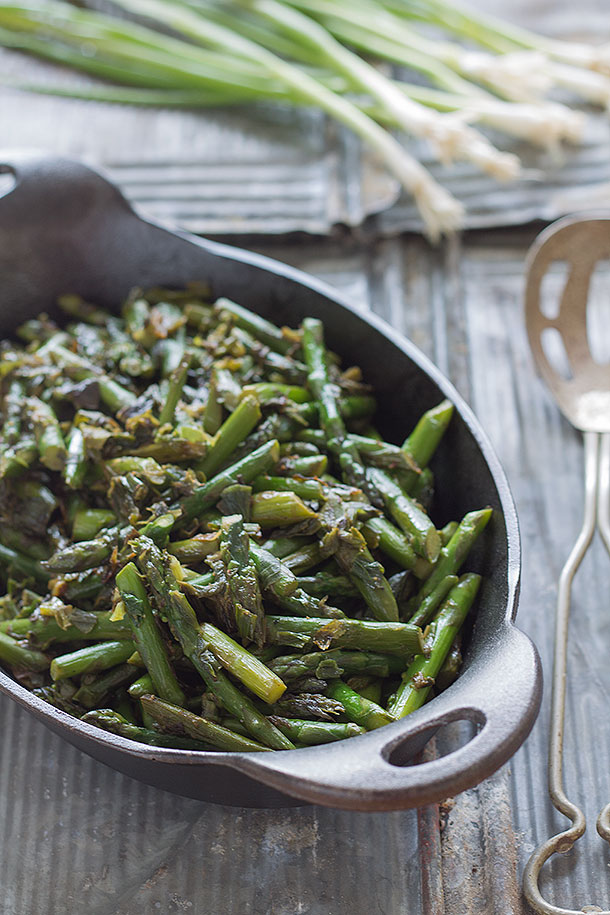 Sometimes when you sit down and look at a list of ingredients it can be a bit daunting and make you feel like the recipe was over thought. This isn't always the case of course but it's definitely a factor in it. I'm guilty of it, but I try to keep myself from making things too over stuffed with large arrays of ingredients. Plus nobody really likes to read a ridiculously long list of ingredients crossing out each one you don't have while rubbing your eyes from staring at the screen for so long.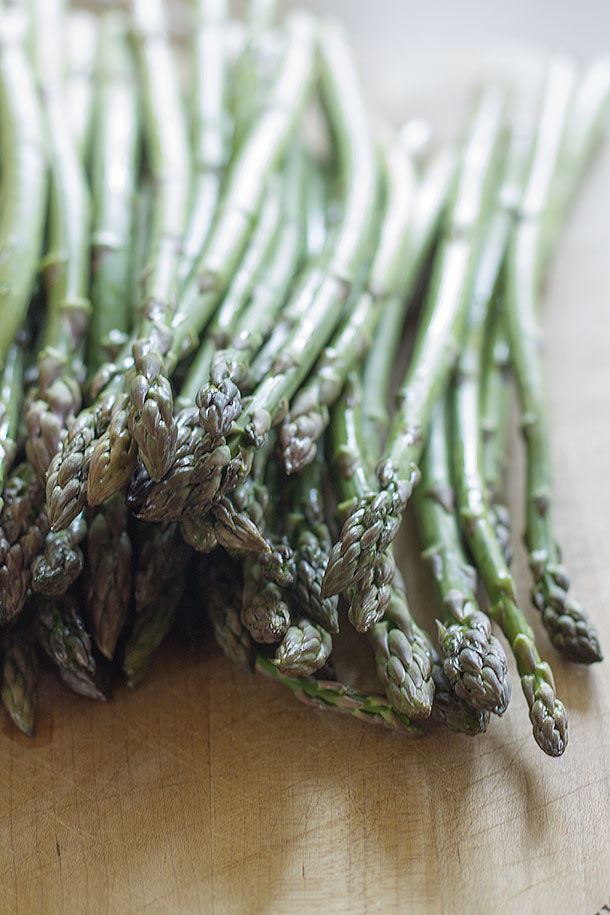 Simplicity can be a really good thing for some recipes, which is exactly why I enjoy both sides of teh spectrum. Specifically vegetable side dishes. Because vegetables have a flavor on their own that actually shine quite beautifully on their own if you give them the chance to. That means cooking them properly, not too long, not too short. Otherwise you're left with a sharp discomforting flavor or a watered down flat flavor that is equally as unpalatable.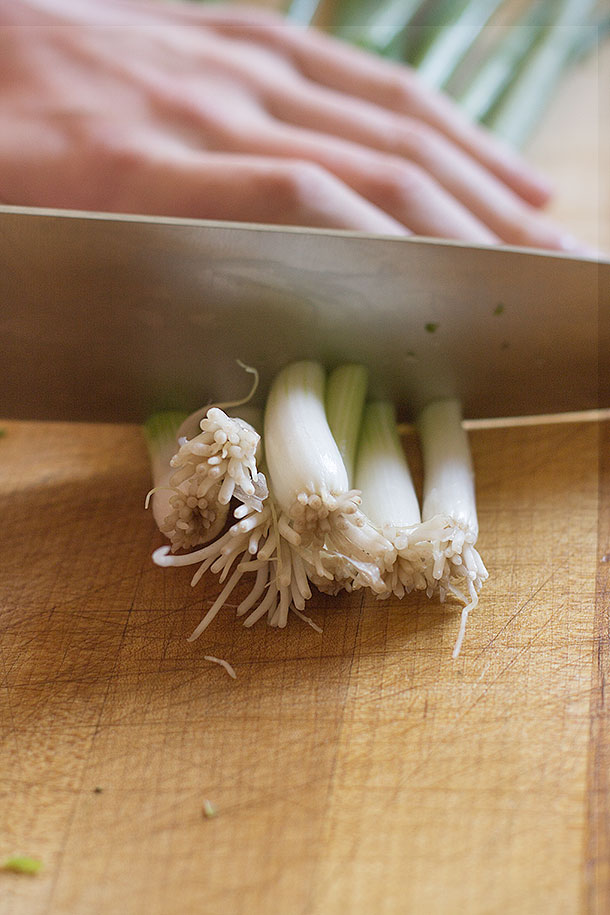 But if cooked correctly and given some love and a couple of flavor matches in heaven even the most simple vegetable recipes can turn out irresistibly delicious. In this sauté, I combined spring onions (also known as green onions or scallions) with a tad of butter, salt and pepper. All easily obtainable and surprisingly perfect when combined. The fresh asparagus is taken up in flavor with a tad of richness from the butter and a slightly sweet and subtle onion flavor that melds together to create a gorgeous mouthfeel that entices the senses and makes you feel pretty dang good.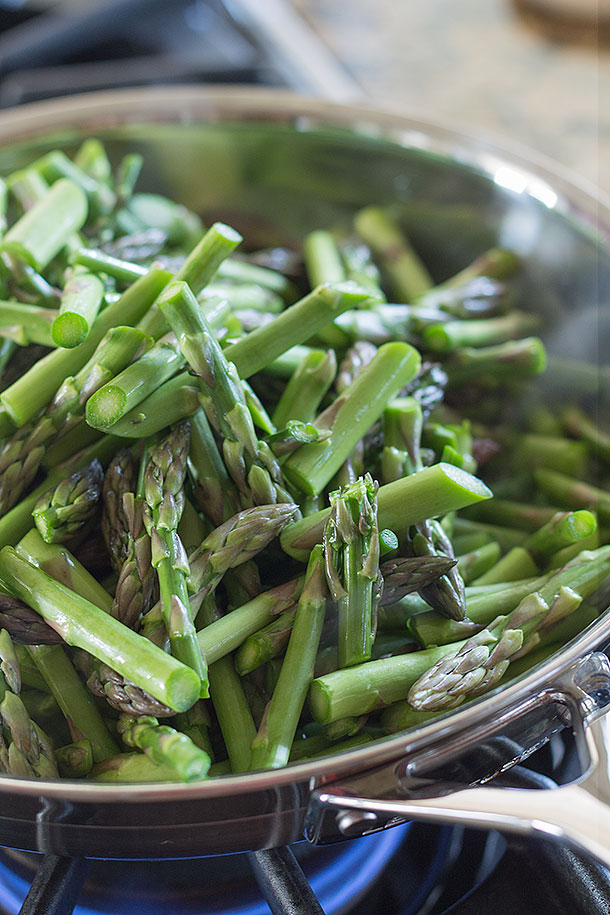 Asparagus is one of my favorite veggies but have always had trouble with finding something away from the typical sauté with garlic or steam. You would think that something as slight of and adjustment just using some nicely sautéed and lightly caramelized spring onions wouldnt make a difference, but it truly lifts this dish to a whole level that feels fresh and is absolutely perfect for spring. And it so does help to have my new lovely Le Creuset Stainless Steel Frying Pan to put it all together.
Not to mention asparagus is in season, so be ready to see lots of organic asparagus and grab it while you can. This means knocking down those who are in your reach of the organic asparagus. Just be sure to apologize after knocking them over. Not that I've done that.
Asparagus and Caramelized Spring Onion Saute
Ingredients
2 lbs asparagus
1 whole bunch of spring onions or green onions root bottoms removed
2 tablespoons butter (You can substitute coconut oil but I prefer butter for this dish.)
salt and pepper to taste
Instructions
Trim woody bottoms off of asparagus and discard. Slice asparagus diagonally into thirds and place on the side.
Slice spring onions or green onions in ¼ inch slices and place on the side separate from the asparagus.
Melt butter in a medium pan over medium heat, once butter begins to bubble add spring onions and sauté until they begin to soften. 2-4 minutes.
Add asparagus and sprinkle with salt and fresh cracked black pepper and toss around in the pan to coat each piece of asparagus with butter.
Saute uncovered for 7-10 minutes or until pierced with a fork easily.