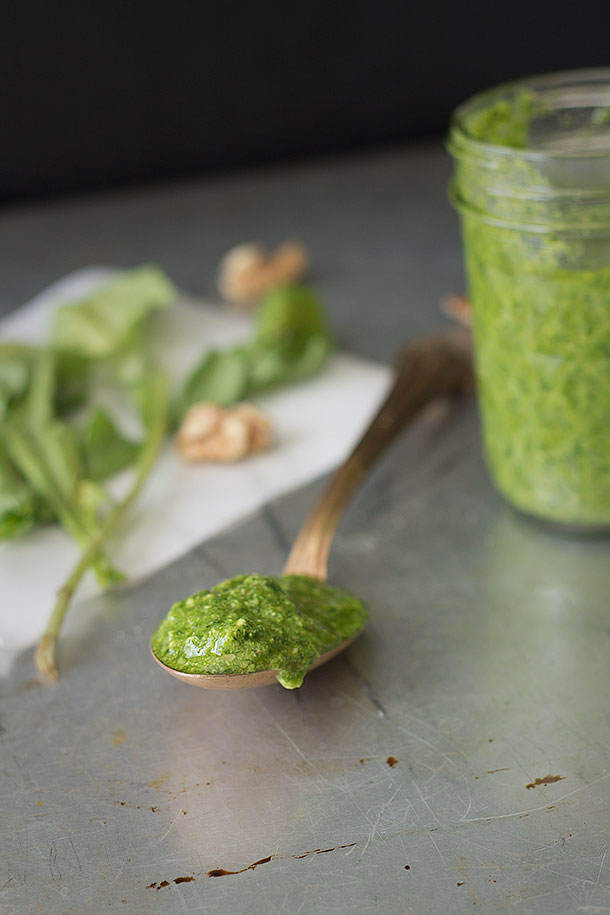 First and foremost, pesto is one of the most powerful sauces that one can place on just about anything. Yet it is so easy to make and stores in the fridge quite well. With spring time hitting hard and summer coming up, because of course I'm already looking forward to summer, the freshness from this pesto is really livening to any dish.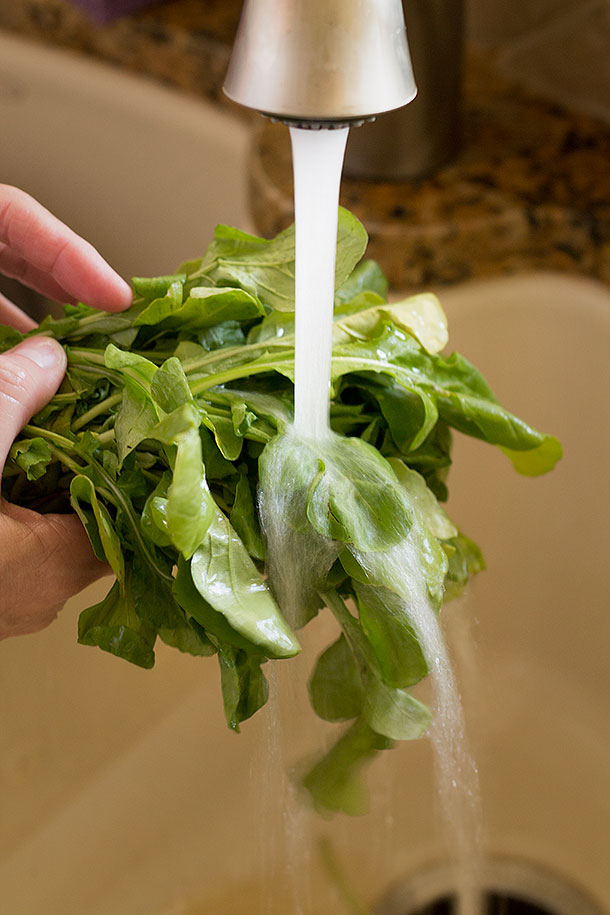 I really believe that pesto is just one of those astonishing things that work with everything. Because, well, why not? This pesto has an edge to it, a some what dark side. An evil that lurks in it that makes you want to eat it with a spoon. Which I can say from experience is highly recommended. The base of the pesto may be arugula, but what really makes a pesto great is the combination and amount of the other ingredients. Which is the mesmerizing thing about pesto, everyone makes theirs differently putting their own flare, tastes and touches to the pesto that makes every pesto beautiful in its own way.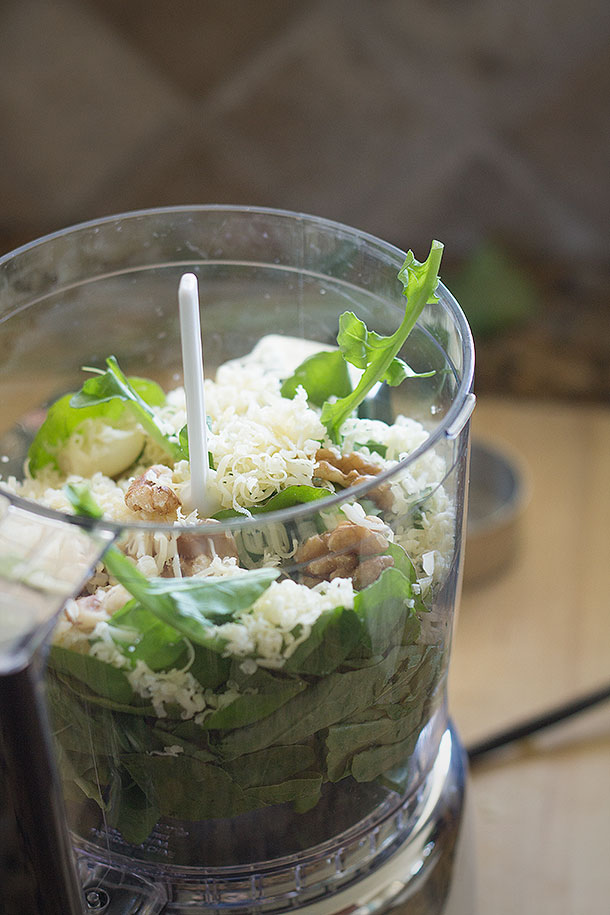 Because pesto is comprised of only a few ingredients most of the time it's rather interesting how much the taste of it can change simply by adding more of one ingredient. What can I say, it's a bit of enigma, but if you over analyze it like I'm doing right now you might start to clutter your mind. In my arugula pesto I like to add a bit of extra raw garlic than most recipes instead of roasted garlic because I like the bite that it gives the pesto. The bite of the garlic helps tone down any bitterness if there is any in the pesto.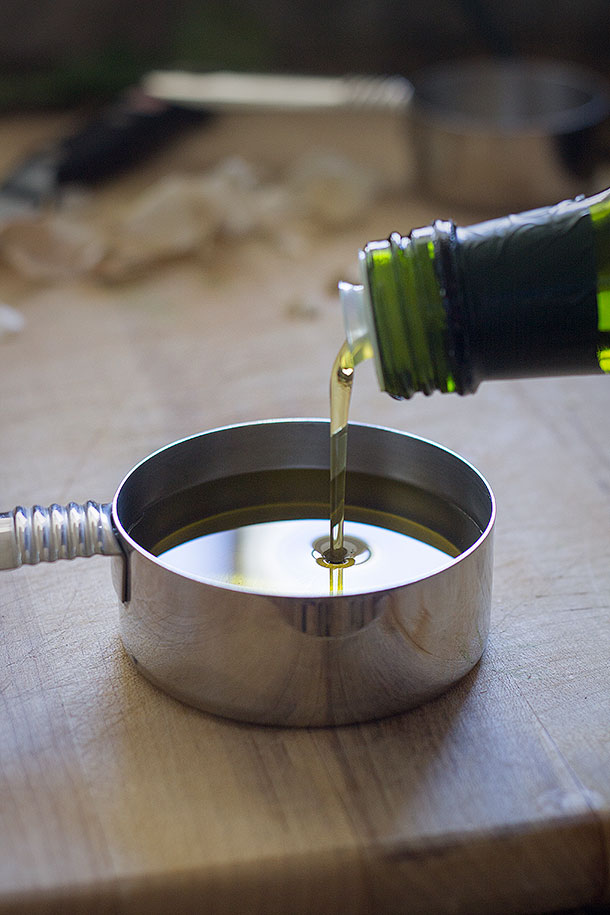 Once everything is in a beautiful pool of vibrant green and golden shimmering olive oil you can easily tell that pesto is one of the "sexiest" condiments there is. It just is, excuse me for maybe taking it too far but it's really a beautiful looking topping. Which is why it's accompaniment of powerful, fresh and silky smooth taste and texture make its beauty so suiting. There is nothing wrong with a nice pesto. With that fruity olive tone that flourishes on the tongue, the spicy sear on your palate that seems to rise through to your nose waking everything up, the slightly sweet and nutty dubliner cheese, and the fresh and vibrant green taste that all comes together easily in a food processor.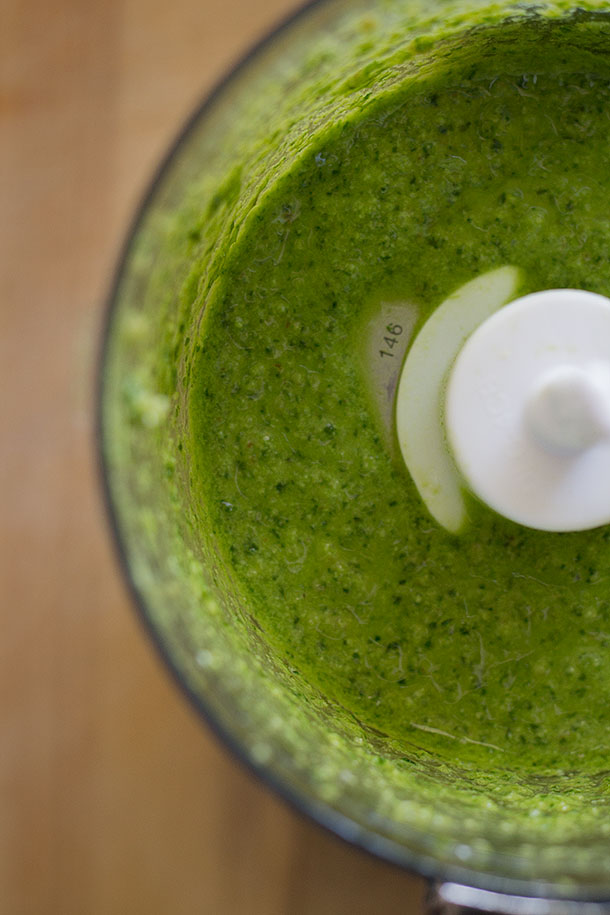 There is a bit of a naughty addition to this pesto that I mentioned earlier, it would be the bite that I've given it. Which may be too much for some people. Though I still encourage you to try the recipe the original way with the same amount of garlic because you might be surprised and enjoy it, and if not for that then at least try it like that to try something new.
I used regular sized garlic cloves when making it as well, just be aware of that. Because I think we all know of those hidden gigantic ones that you sometimes get in a clove that seem to be 3 or 4 cloves worth. Use your instinct at that point I suppose. But most importantly, put it on everything.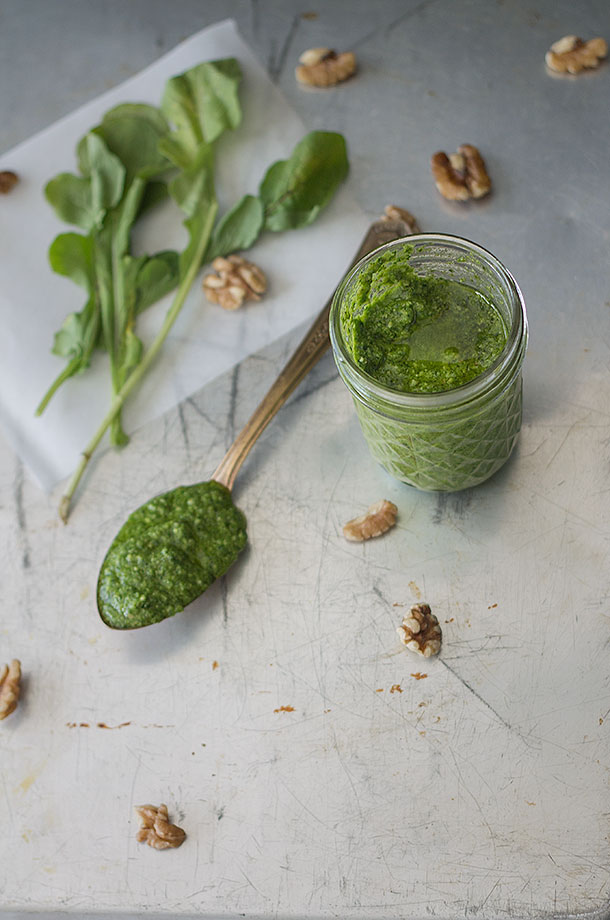 Arugula Pesto
Ingredients
2 cups arugula leaves slightly packed
½ cup extra virgin olive oil
¼ cup walnuts
½ cup grated dubliner cheese (I really like Kerrygolds dubliner cheese in this but you could sub parmesan or any other hard cheese really. And it isn't just grass fed but it's incredibly delicious in this so I hope you don't skip out on it. If you don't want any dairy then you could skip this and just add extra salt)
3 medium cloves of garlic peeled
salt to taste
Instructions
Place arugula, walnuts, dubliner cheese, garlic and salt into a food processor and process until a paste is made.
Add in half the olive oil and pulse until incorporated.
Once fully incorporated add in the remaining olive oil and pule again, scrapping down the sides of the food processor until fully incorporated and mixed.
Place pesto in a small mason jar or container and store in the fridge for 4-6 days.
Notes
If your using good extra virgin olive oil (which I hope you are) it should solidify in the refrigerator. Don't worry about it solidifying, it does that. Simply remove it from the fridge and let it come closer to room temperature and as it does it will begin to melt. If you want to speed it up you can stir it on occasion. Whenever you think it's ready go ahead and spoon it on whatever you like.