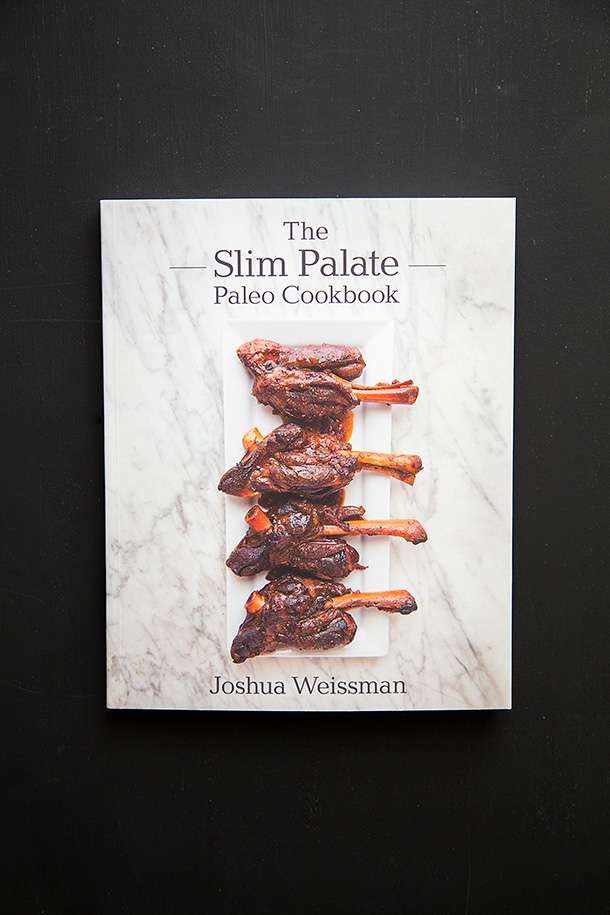 So may or may not have seen my posts on my social media then I've got something super exciting to share with you guys. So excited I had to make a post out of it to capture the moment. I also decided to share a recipe from the book at the bottom of this post just in time for last minute Valentines Day Baking. Anyway, my cookbook The Slim Palate Paleo Cookbook arrived at my doorstep on Wednesday afternoon. I wasn't having the best morning that day but then received the email from my publisher saying that it would be there that day in the middle of class. At that point literally nothing could have ruined my day.
Literally nothing actually, I even got rear ended at a stop sign on the way back home from Cross Fit but I was unaffected to full of excitement to be upset. I simply took the guys info down, and rushed home to eat and look at my finished baby. Because yes, it's absolutely like a baby to me.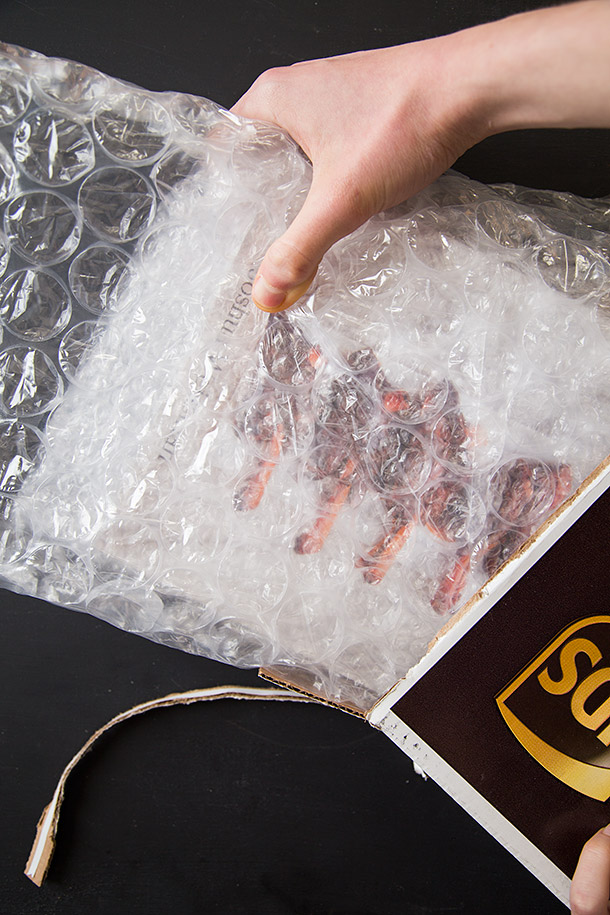 It only took me like 2 hours to actually gain the courage to remove the boxes seal.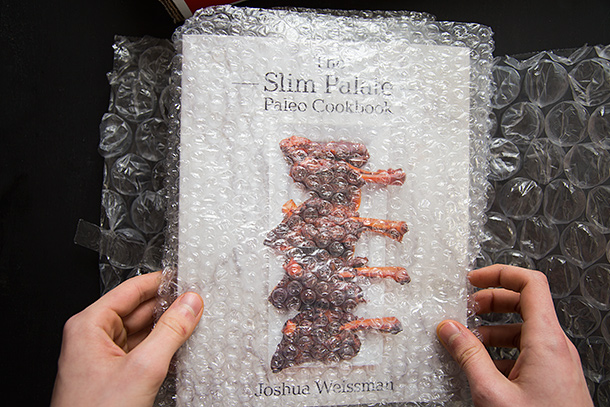 Okay we've gotten thus far so might as well keep going. I have to maintain my composure.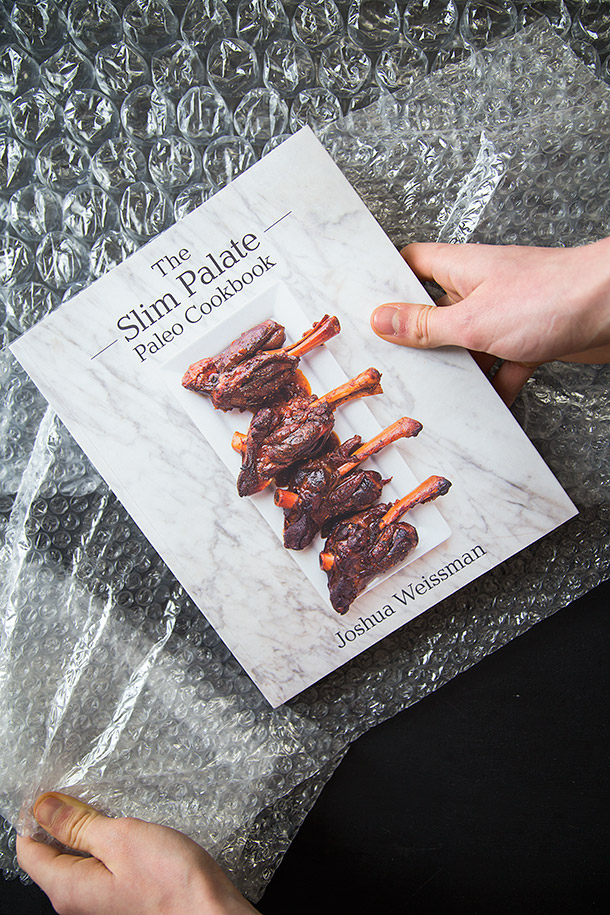 Okay that wasn't so bad, and I'm super excited to see the cover in front of me.  Now I can actually touch it. *Touches cover like a little girl petting an iguana.*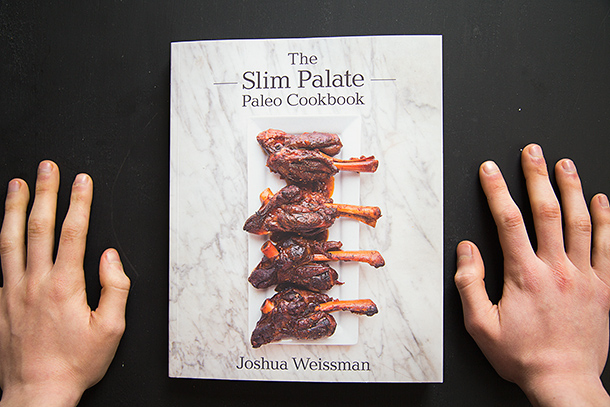 More contemplation. The wrapper is off so I suppose I have to open it. Maybe I'm being a little bit too nervous.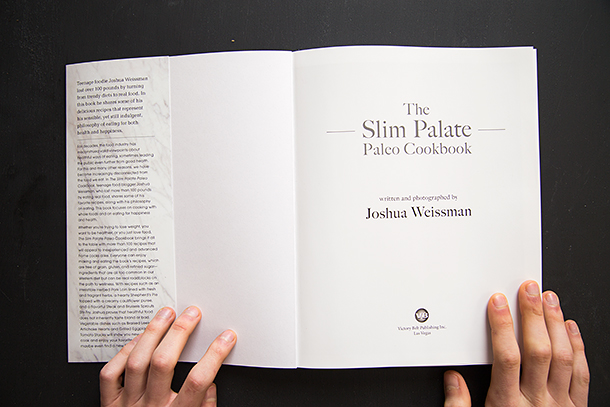 Alright it's open and hey it looks awesome. I'm almost certain that at this stage I forgot to breathe there for a second but I was also starting to feel more comfortable with having the actual book in my hands. I swear I'm not usually this wimpy about most things.
Clearly I like brussels sprouts. Correction, I love them to death. Clearly something is wrong with me.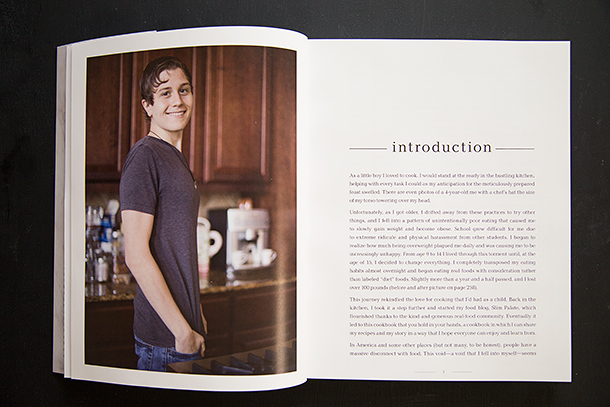 I feel like I've seen this guy somewhere. I really like his hair, it's fantastic.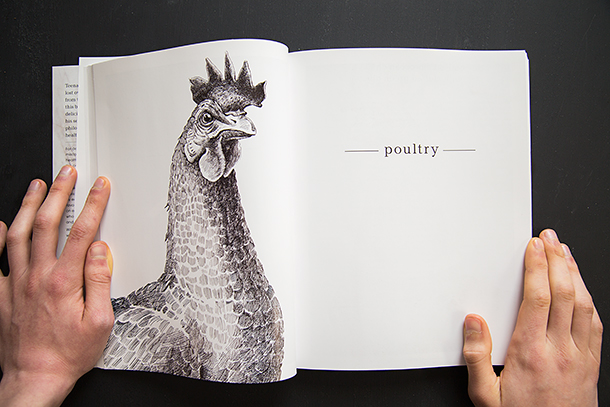 Boy, the designers sure know how to create quite a detailed drawing of a cock. I had to go there; 18 year old boy here.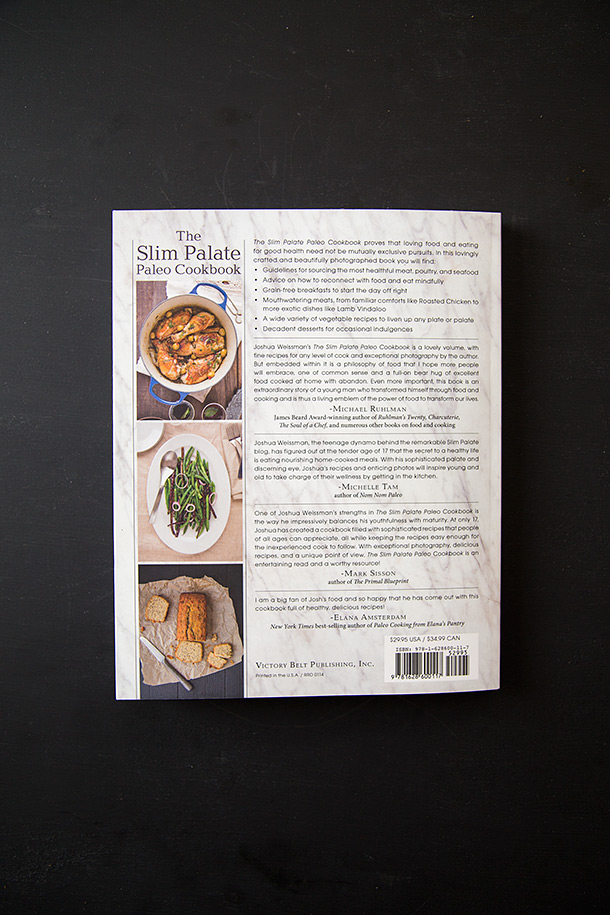 Okay, the book obviously isn't this short but I just wanted to give you guys a quick teaser of the book to give you an idea of what the rest looks like. I plan on teasing you guys a little bit more about it as the time of it's release date on March 11th get's closer. And of course, last but not least, here's the recipe for Coconut Macaroons from the book I decided to share with you guys just in time for Valentines Day.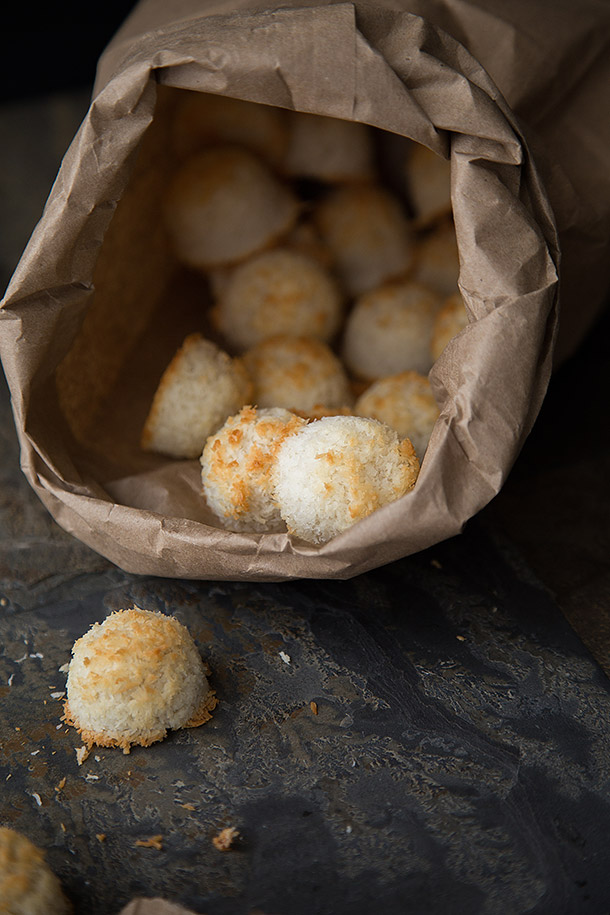 Paleo Coconut Macaroons
A classic recipe for quick and easy to make Paleo Coconut Macaroons from the
Slim Palate Paleo Cookbook
. I decided to share this recipe from the book because it's a fairly simple recipe that most people can do with great ease, and it works perfectly as a Valentines Day gift since they can be made in less than 30 minutes.
Ingredients
3 egg whites
¼ cup honey or ¼ teaspoon liquid stevia mixed with ¼ cup unsweetened almond milk
½ teaspoon pure vanilla extract
¼ teaspoon salt
3 cups unsweetened shreddd coconut
Instructions
Preheat the oven to 350 and line a baking sheet with parchment paper.
In a medium-sized bowl, whisk the egg whites, honey or stevia with almond milk, vanilla, and salt until frothy. Fold in the coconut until fully incorporated and no dry clumps remain.
Using your hands or a cookie scoop, form the mixture into heaping tablespoons about 1½ inches in diameter and drop onto the parchment lined baking sheet evenly spaced.
Bake for 15-20 minutes or until golden brown on the tops and bottoms. Let cool on a wire rack for at least 15 minutes. Store in the fridge for up to a week and a half.
Notes
For a fun variation, dip the bottoms of the macaroons in melted dark chocolate and let it solidify before serving. You can also add lemon zest or almond extract to the mix prior to baking them for some different flavoring options.
Related Links:
Egg-Free Vanilla Bean Coconut Macaroons – The Urban Poser
How to prepare Fresh Coconut – David Lebovitz