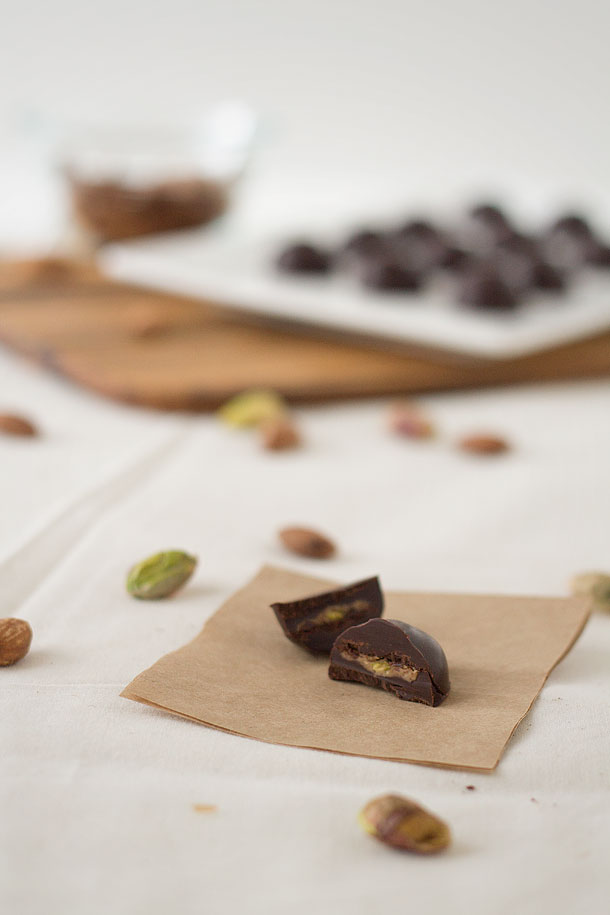 I for one, firmly believe in the power of chocolate. I've talked about it before but there is a lot of things about chocolate that make it hard to resist. I have always been the one to always stick around for the magnetic aroma of a fresh cracked bar of dark chocolate. Something about the smell of chocolate locks me in place, practically seizing me where I am and forcing me to use my senses. When I say senses I really mean more than just tasting or smelling, but seeing and feeling, even hearing. All 5 senses coexist in the world of chocolate.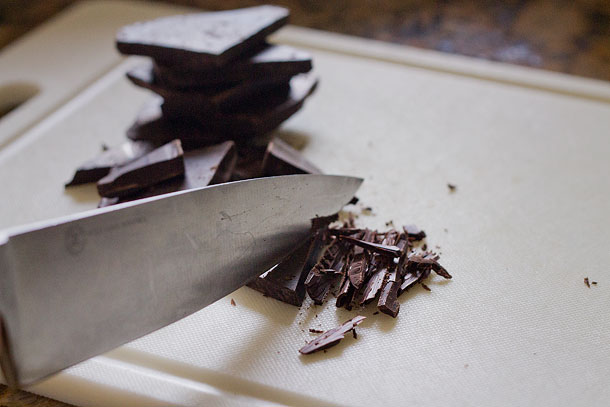 Hearing the snap of well tempered dark chocolate bar, feeling the velvety and slightly gritty slick in between your fingers when its melted, smelling that incredibly familiar acidic espresso like scent, seeing that intimate drip of melted goodness hanging on a scraper for dear life, and finally tasting that undeniably decadent flavor that seems to be one of the most effective ways of silencing someone. Although there is no reason to stop there. Plain chocolate in it's simplicity is wonderful, but it can always be enhanced with other things such as fillings. Which brings me to the world of confections, a place I'm not incredibly familiar with when it comes to making them but easily a place I am in love with. It's somewhat of a puzzling relationship that I have with confections, more of a love/hate relationship.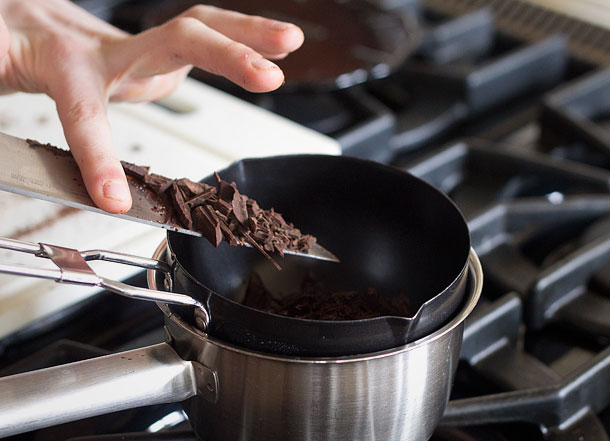 I haven't actually eaten a "real" confection in a very long time, simply because they aren't healthy and I'm not very good at indulging. Sometimes I kind of wish I was better at giving myself a little bit of a break and just enjoying something like a high quality French chocolate, but I just haven't been able too since I accomplished what I did. It's mostly fear that keeps me from doing it, but I'm certain I'll loosen up eventually. But I still love the art form and beauty behind a well crafted chocolate. In fact one of my favorite chocolatiers ever would have to be Patrick Roger. He is a mad genius to put it simply. His confections are massively above the rest, and they taste and look amazing and gorgeous.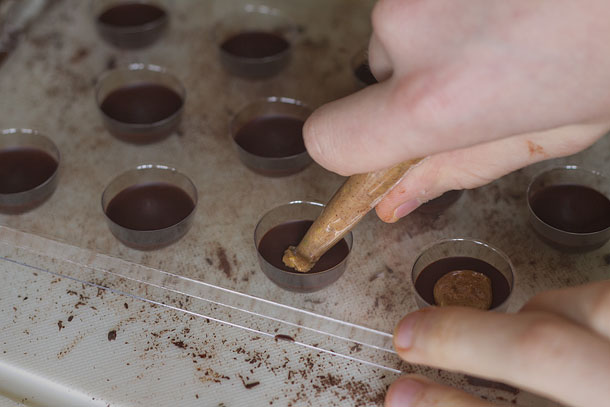 I haven't actually had one of his confections since my accomplishment but have enjoyed them in the past and a very long time ago at that. That is how good they were. I remember exactly how they tasted, smelled, looked and felt and I will never forget. His creations are not only beautiful but they are powerful. Their appearance not only present power but their flavor present power. Sensual and sinister at the same time. Sometimes my finger twitches at my mouse over the online store on his website. Just contemplating, but never really getting around to it. Obviously I have had the worst craving for chocolate so I had to make something or else I would have to find someones eyes to claw out.
So I set out to make what I could and started with one of the chocolates I remember from Patrick Roger which had an almond and pistachio filling I believe. I did what I could to some what replicate it, but didn't really come close. At least it will keep me at bay enough to not claw someones eyes out. I also had a lot of fun doing this so I don't think this will be my last time experimenting with the world of chocolate confections.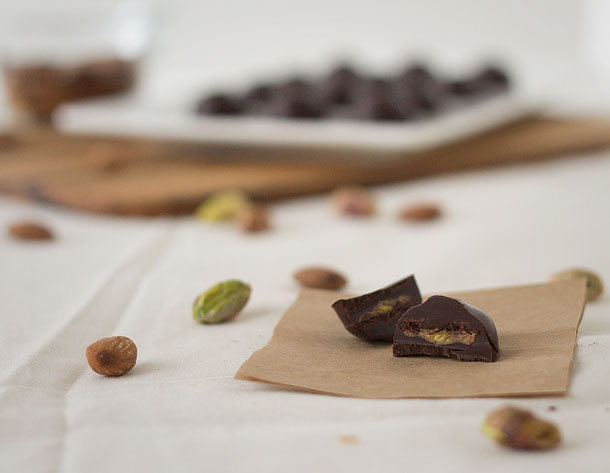 Almond Pistachio Chocolates
Ingredients
3¾ oz (105 grams) 80 percent or higher chocolate chopped(I used this unsweetened baking chocolate and sweetened it with stevia)
2 Tablespoons almond butter
6-7 pistachios shelled
½ teaspoon Stevia or ¼ cup honey
small chocolate mold(any mold will do but in the spirit of the upcoming valentines day I highly recommend this heart mold and this rose mold)
Instructions
Melt chocolate in a double boiler or in the microwave. (If your using unsweetened baking chocolate and sweetening it with stevia add ½ a teaspoon of stevia, I noticed this makes your chocolate seize almost every time so it might be better to use a couple of packets of stevia instead) otherwise just melt your chocolate
Pour some of the melted chocolate into chocolate molds about ⅓ of the way high each and make sure to reserve at least ½ of the melted chocolate after filling the molds.
Once molds are filled place in the refrigerator for 10-20 minutes or until chocolate is hardened.
Take pistachios and toast them in a small pan over medium heat. Keep them moving and make sure they don't burn. Once they become fairly fragrant and slightly browned they are ready.
Place them to the side and let them cool slightly then crush them slightly coarse. You want a consistency in between fine and coarsely crushed.
Mix almond butter, crushed pistachios and Stevia or honey in a small bowl until thoroughly combined and place mixture in a piping bag or zip-lock bag and cut the tip off for piping.
Pipe just enough of the mixture into each mold but not touching the sides (try and keep it mostly in the center and press it down so that it doesn't pass the edge of each mold you might have some of the mixture left over, simply pipe it into your mouth and problem is solved)
Then divvy up the remaining melted chocolate between each mold evenly (enough to cover the tops so that there is no mixture poking out of the top)
Place back in the fridge for 20-30 minutes or until hardened.
Pop them out and serve immediately or store in the fridge.
Notes
Just to let everyone know, this makes a fairly easy and wonderful Valentines Day gift for the health conscious valentine or if you want to just give them a delicious chocolate that packs a healthy punch without them knowing. I filled the chocolate molds with
this
incredibly revolutionary device. You might have some filling or melted chocolate left over but I don't really see that as a problem. You can leave these chocolates out at room temperature but they will start to get a little bit soft and then after a while they get a little powdery and chalky so it's not recommended.
link
link