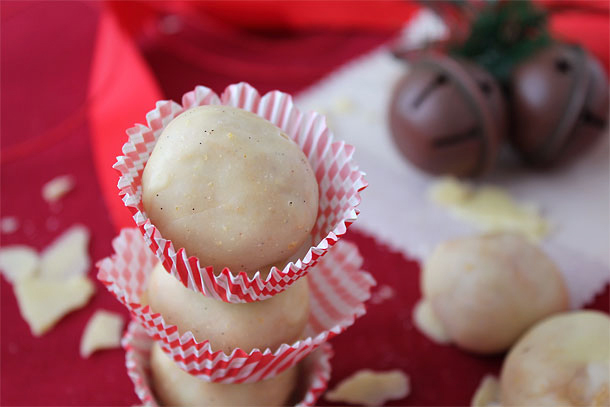 You can probably tell by now that I am way into the Holidays if you have been watching my Facebook and Twitter. Like hardcore biker gang into the holidays. Well maybe not that hardcore, or hardcore at all for that matter, but when it comes to Holidays, Christmas time is my favorite time of the year. The cold that is bone chilling yet somewhat comforting at the same time because you're anticipating the sweet aroma of cinnamon and that woody ash scent of fresh burning wood all intertwined with the warm welcome of your home.
That extra tick in your heart that gives spring in your step knowing that its getting closer to relaxation by a warm fire or with your family and conversing about past experiences with smiles lighting up the room at different intervals. I guess what I'm trying to say is, in general, everyone is just happier. I could go on forever with the wonders of the winter holidays and relaxation, but what I'm really looking forward to is, of course  the beautiful food. And with me being who I am I just have to keep it as healthy as I possibly can.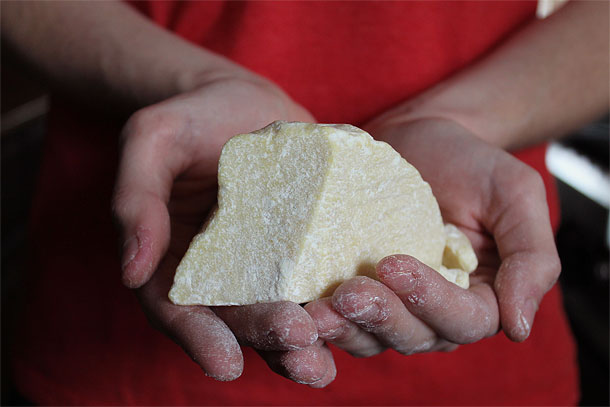 I sort of take it as a challenge now that I think about it. My first thought is that I don't want to feel guilty after eating it, my second thought is that I still want it to taste good and look good.  This usually doesn't happen to me, but as I was talking to my mom about how she was afraid of new tastes and being adventurous, I realized the seasons are great pushers for spontaneous taste matching.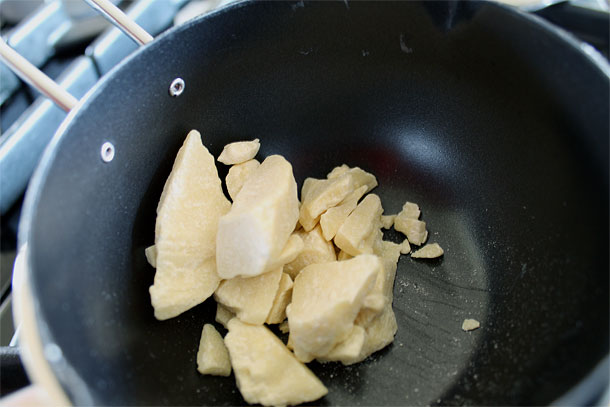 For example, using white chocolate in this, I always thought I hated white chocolate but I was so wrong. For the white chocolate coating I used raw cacao butter which has a really gorgeous aroma that is really unique in itself. Very sweet smelling and with an almost lavender like note somewhere in there, but oh so subtle. And as some of you may not know real white chocolate is actually cocoa butter.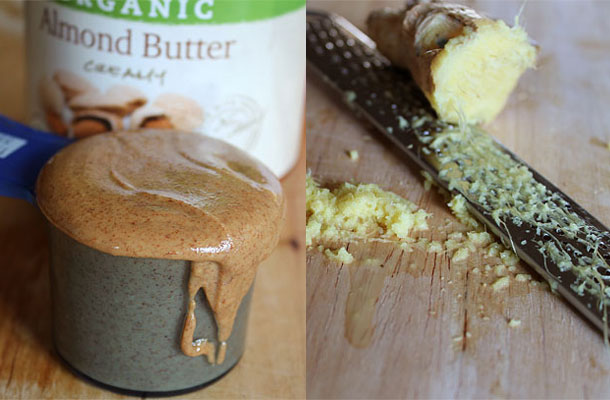 But back to the use of seasonal flavors and foods, it really will help keep you from using too many of the same flavors if you have trouble moving on to different than usual flavors. You are kind of reminded in a way to use that spaghetti squash that you forgot even existed or to throw in some nutmeg in a savory dish instead of plain old salt and pepper.
Not to mention creating flavors by season, to me, is so much fun. And sometimes you come across tastes and flavor notes that you could never imagine would be so good.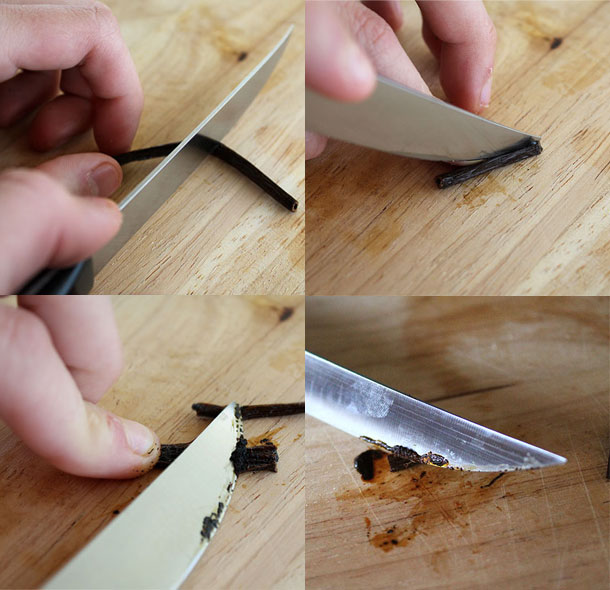 Speaking of delicious things, the vanilla bean really gives the white chocolate a gorgeous touch to the flavor of these. I am telling you now, regardless of who they are, how they eat, or where they are from, I am 99 percent sure anyone will love these if they give them a chance.
I gave these to some of my friends and family that don't like the taste of Stevia, because yes I am that evil, and while it doesn't bother me, other people seem to always know when its in there and generally don't like it very much.Tasted these and had no idea that was in there and they loved them. So jokes on them, I did get them to eat healthy. And they said it couldn't be done.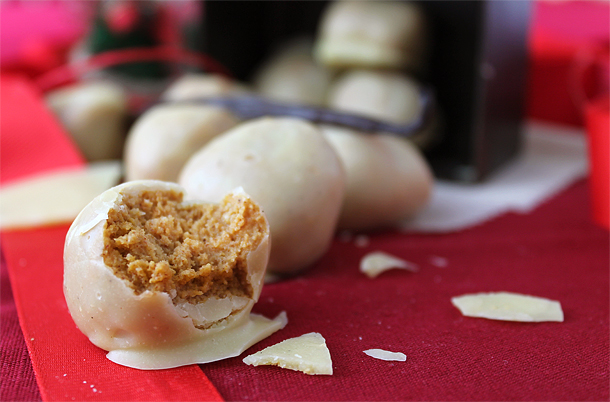 So if you wont take my word take theirs. Plus if you're in the middle of shooting, you never know when someone might come by and take a bite out of one of your limited amount of truffles. I mean who does that. Could have at least finished it, but no they wanted me to see it. They wanted me to see that a bite had been taken out of one of my truffles. But at least once I was done shooting I got to eat the rest of that one that had been desecrated.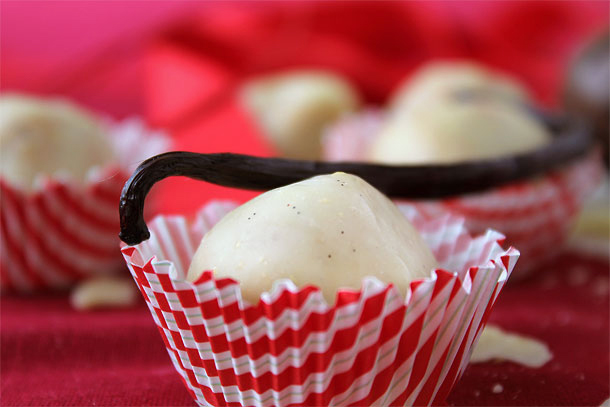 That is a messed up thing to do.

Almond Butter Pumpkin Pie Truffles (Grain Free, Gluten Free)
Warm winter spices mixed with fragrant pumpkin and almond butter, hand dipped in fresh vanilla bean infused white chocolate. An oh so delicate and gorgeous treat perfect for the holidays. And it just so happens to be healthy.
Ingredients
Filling:
¼ cup pumpkin puree
¼ cup almond butter
¼ cup cream cheese
¼ teaspoon cinnamon
¼-1/2 teaspoon nutmeg
4g or ½ teaspoon fresh grated ginger
1 tablespoon coconut flour
2 packets stevia (I used Sweetleaf Stevia Packets)
Vanilla bean white chocolate coating
2 oz (56g) cacao butter broken up into small pieces for melting
¼-1/2 vanilla bean pod scraped
20 drops stevia(I used Sweetleaf Steviaclear Stevia drops)
Instructions
In a medium sized bowl combine everything for filling including pumpkin puree, almond butter, cream cheese, cinnamon, nutmeg, ginger, coconut flour, and stevia.
Mix thoroughly until smoothly incorporated and no cream cheese chunks are left.
Place mixture in refrigerator for 10-20 minutes or in the freezer for about 2-5 minutes if you dont have the patience for the refrigerator.
Pull out your chilled filling mixture and roll into medium to small sized balls a little less than an inch in diameter and place them on a small baking sheet lined with parchment paper.
Place set balls back into the fridge or freezer for another 10 minutes in the fridge or 5 minutes in the freezer for the balls to harden. (You want this to harden fairly well you don't want them very soft at all when you dip them or else you will be stuck with a mess)
Heat a double boiler or a small pot that fits into a medium pot of soft boiling water over medium-medium low heat.
Scrape vanilla bean pod conserving vanilla beans for adding once the cacao butter is melted(example above)
Place cacao butter in double boiler and melt and add stevia then add vanilla beans and mix well.
Turn your heat down to low to keep warm and melted or if your ready to start dipping you can either turn off the heat or transfer the melted white chocolate mixture to a smaller deeper bowl that would work for dipping (more like rolling) these.
Pull out your hardened filling shaped into balls and one at a time drop into the white chocolate mixture and roll around until fully covered with mixture either with your fingers or a small spoon.
When you feel it is covered enough begin to pull it out on the spoon and carefully tap the spoon on the inside of the bowl to get rid of any excess cacao butter pooling in the spoon. Be careful not to drop the truffle.
Carefully place back onto the tray and repeat until you have coated all of the balls.
Et voila! You can either choose to let them cool at room temperature and serve them immediately or you can place them immediately in the fridge to harden and serve later. These will hold up in the fridge for about 3-5 days.
Notes
If you don't know where to get cacao butter I got mine from whole foods. I'm sure you could also find it at a natural food store if you have one around you. Just make sure you get food grade, for cooking, cacao butter. Because it would be really bad if you got some kind of lotion and ended up eating that. Gross.