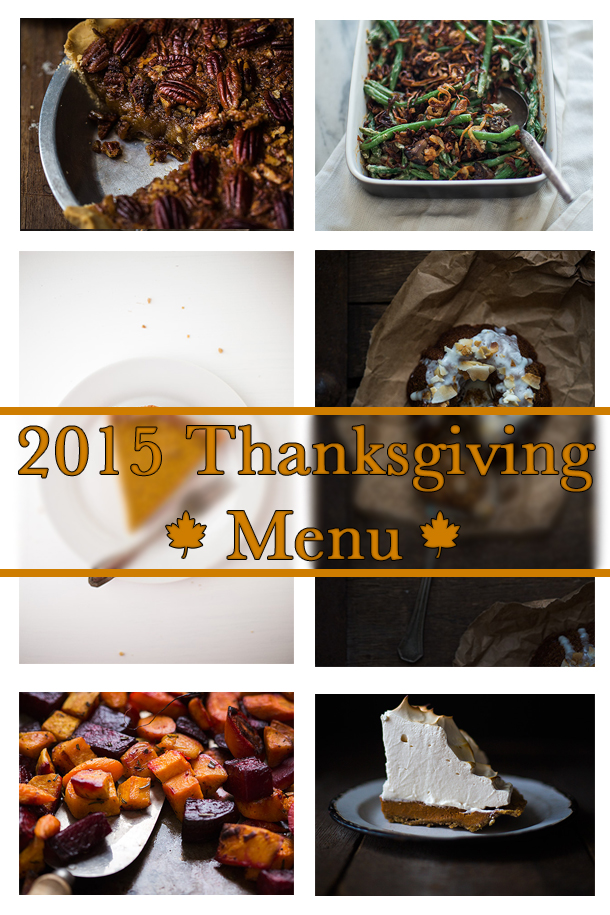 It's happening you guys…Thanksgiving is coming soon. If you're as excited, but also as unprepared as I am then I hope this Thanksgiving menu that I pieced together for you lends you a helping hand.  These are all some of my most beloved thanksgiving related recipes off of my site all compiled into one delicious post. Some of these recipes are pretty old, so I apologize for the photos in advance. Take a gander through this list, and try to save some room for dessert.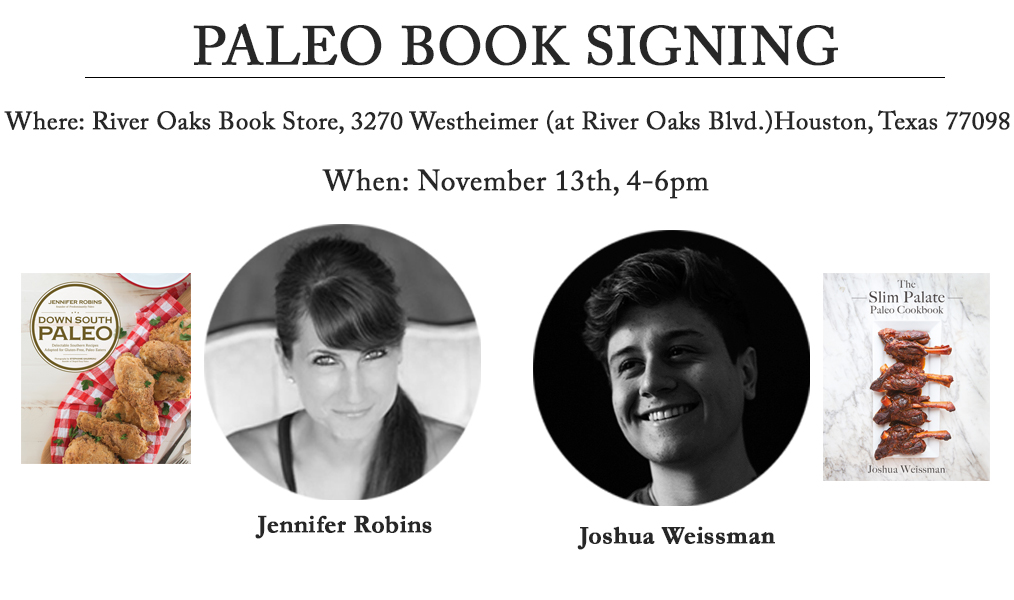 Also, before we get started, I just wanted to give you a heads up that I'll be doing a book signing in Houston at River Oaks Book store tomorrow from 4-6pm! Click here or the image to RSVP for free, and get extra details. Hope to see you there!
Dessert (I started with dessert because, let's be honest, it's the most important part):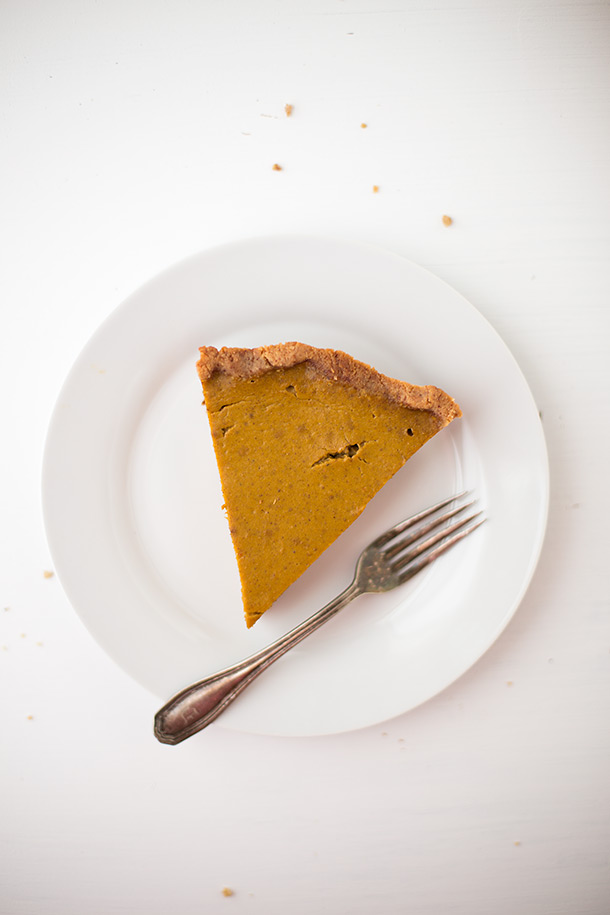 The classic and humble pumpkin pie. Something every Thanksgiving table needs, and this one is absolutely perfect.
(Grain Free, Gluten Free, Paleo, Refined Sugar Free, Dairy Free)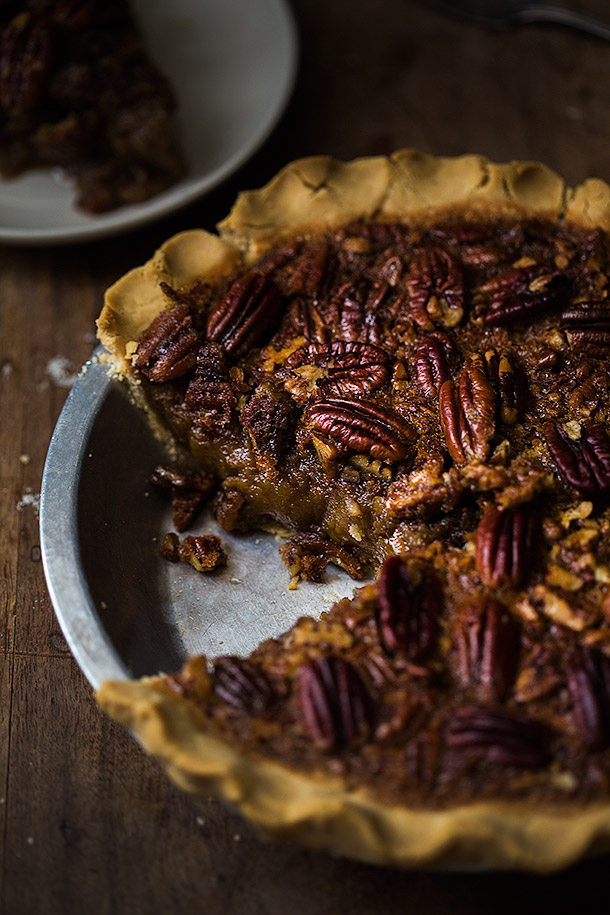 Another sacred pie, The Pecan Pie. Notice how I capitalized that, yup it's that important to me. This is the pecan pie that has the flavor and texture just like you remember.
(Grain free, Paleo, Refined Sugar Free)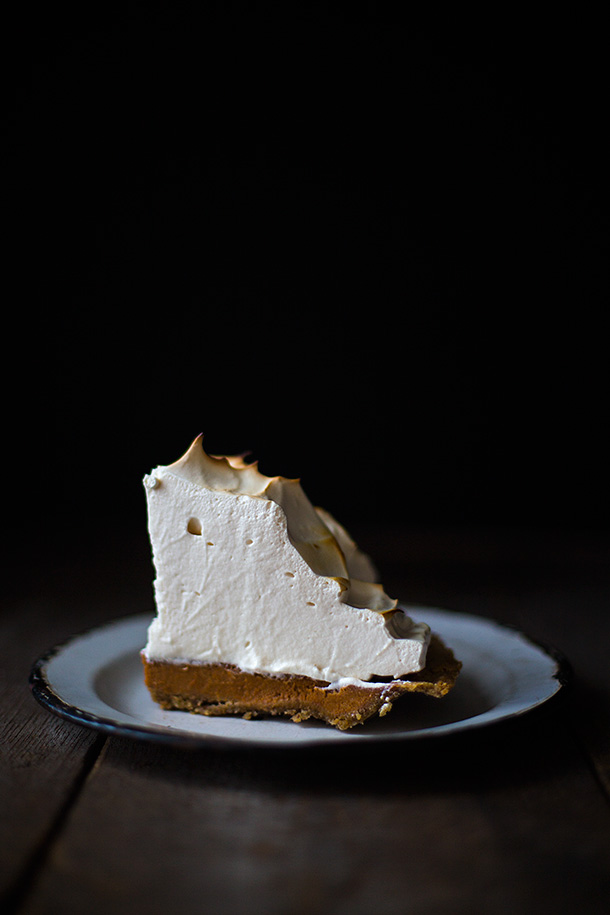 The under dog, sweet potato pie. I tend to only make sweet potato pie with a gigantic mound of torched meringue on top so that you can distinguish it between the pumpkin. Also, because meringue.
(Grain free, Gluten Free, Paleo, Refined Sugar Free, Dairy Free)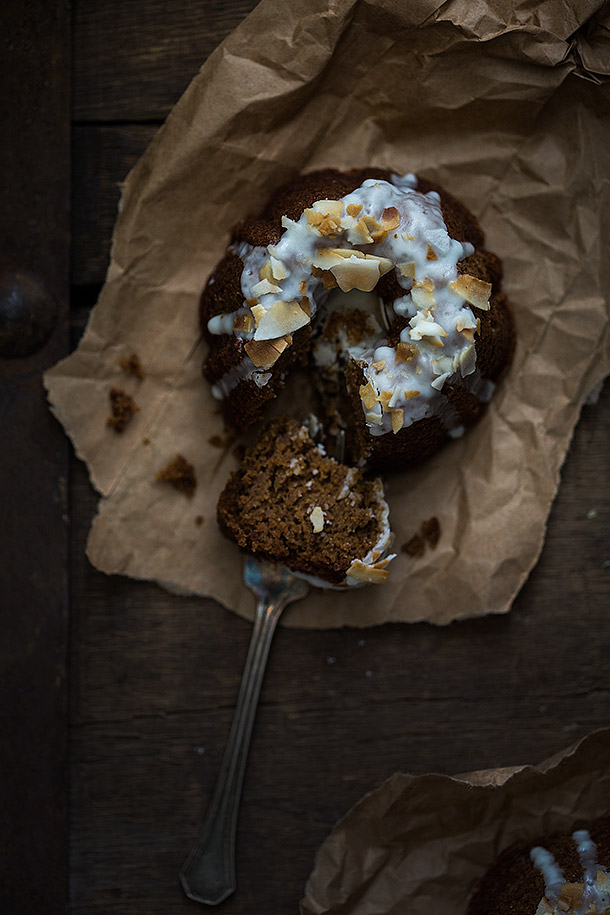 Here is one you don't see every day; pumpkin bread mini bundt cakes. This is basically pumpkin bread in the form of cute little mini bundt cakes with a creamy drizzle of coconut butter icing.
(Dairy Free, Grain Free, Gluten Free, Paleo, Refined Sugar Free)
Main Course: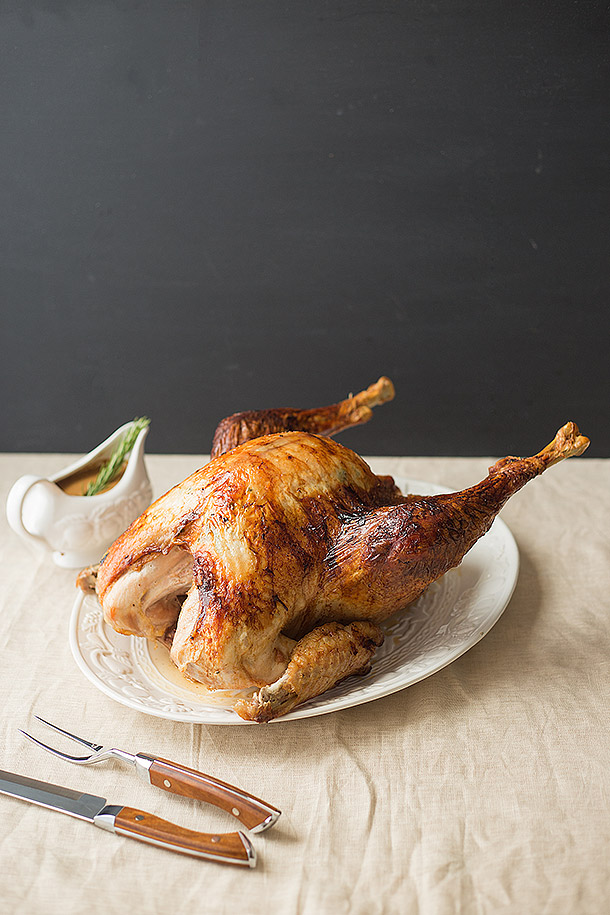 Roasted Bacon Turkey With Rosemary gravy. This beautiful bird is wrapped in bacon and roasted. What more could you want? This recipe can only be found in my cookbook which you can get here and get it in the next two days if you have Amazon prime!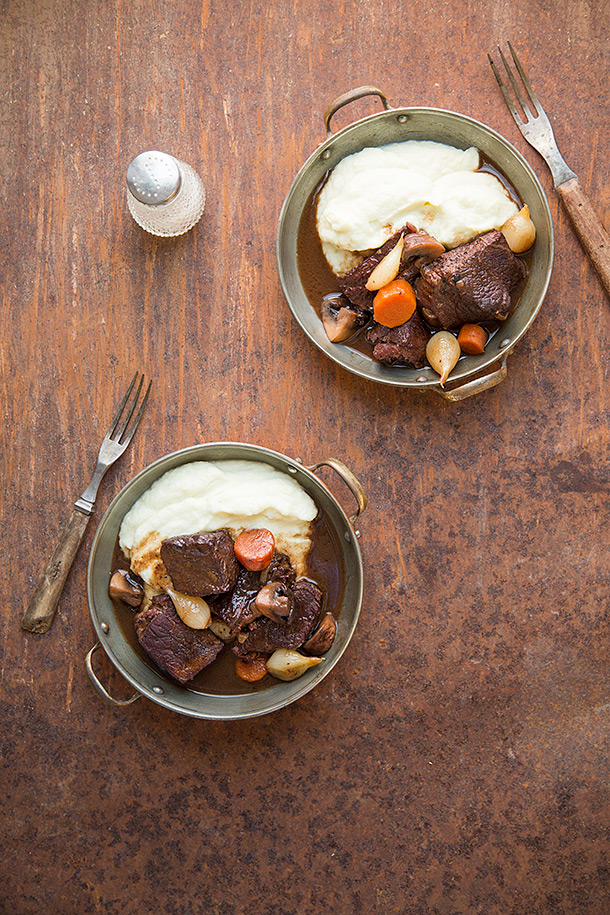 If you are deciding to stray from the regular old turkey might I suggest this lovely Boeuf Bourguignon.
Sides: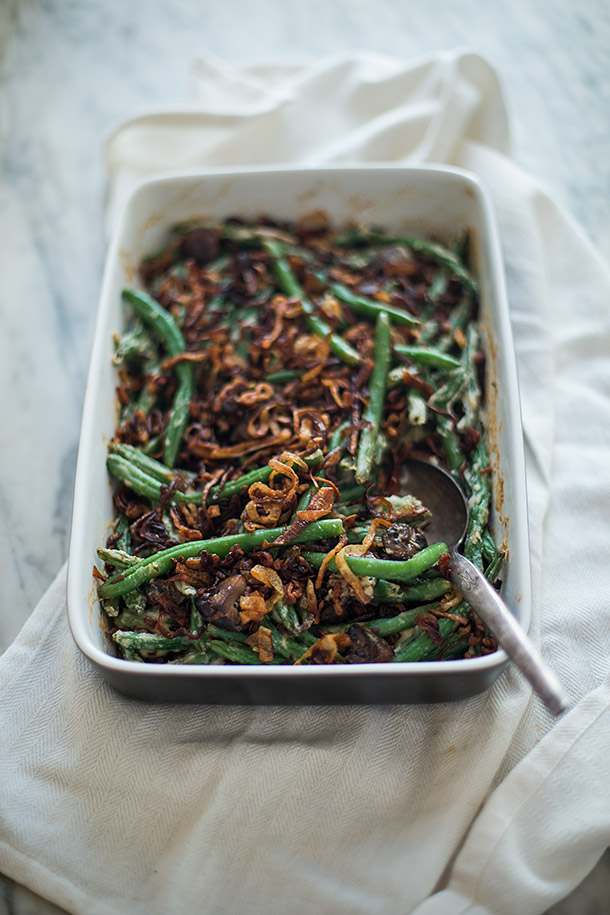 Ah yes, the classic green bean casserole. Usually it's made with canned mushroom soup unfortunately. Let's step it up a bit and make it with a delicious cashew cream instead.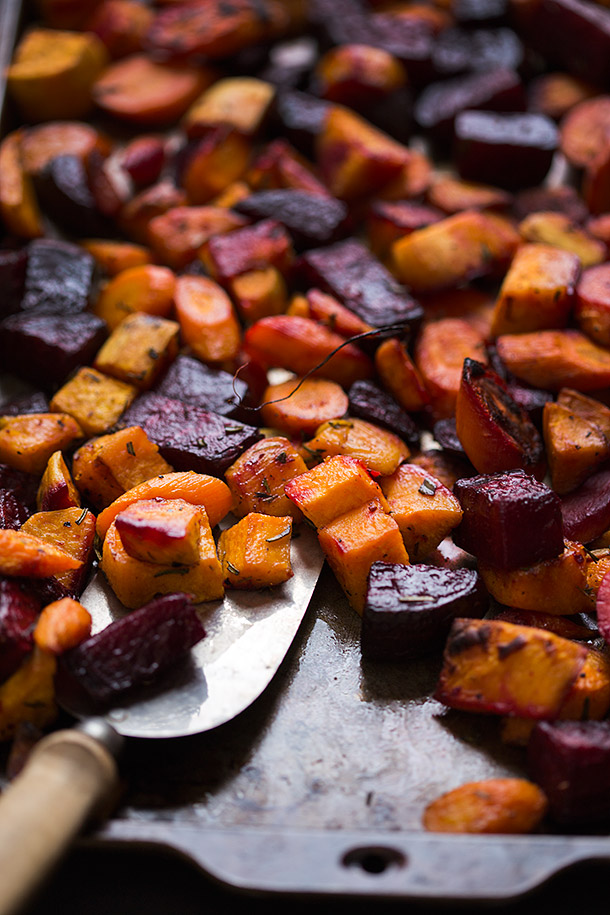 If you've never tried roasting your vegetables; now is the time. These roasted root vegetables are a delicious medley of sweet potato, carrots, and beets, with fragrant garlic and herbs. These are the same roasted root vegetables I served at my first cookbooks launch party!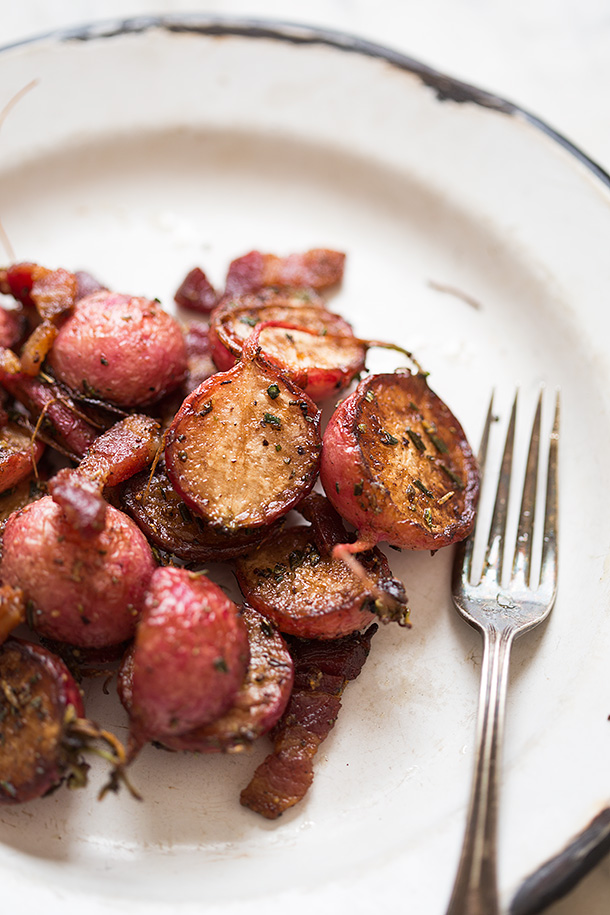 Here is a vegetable that you don't usually see paired with bacon, or sautéed for that matter. These sautéed radishes with bacon and rosemary will surprise you and your guests with a new vegetable that is perfect for thanksgiving.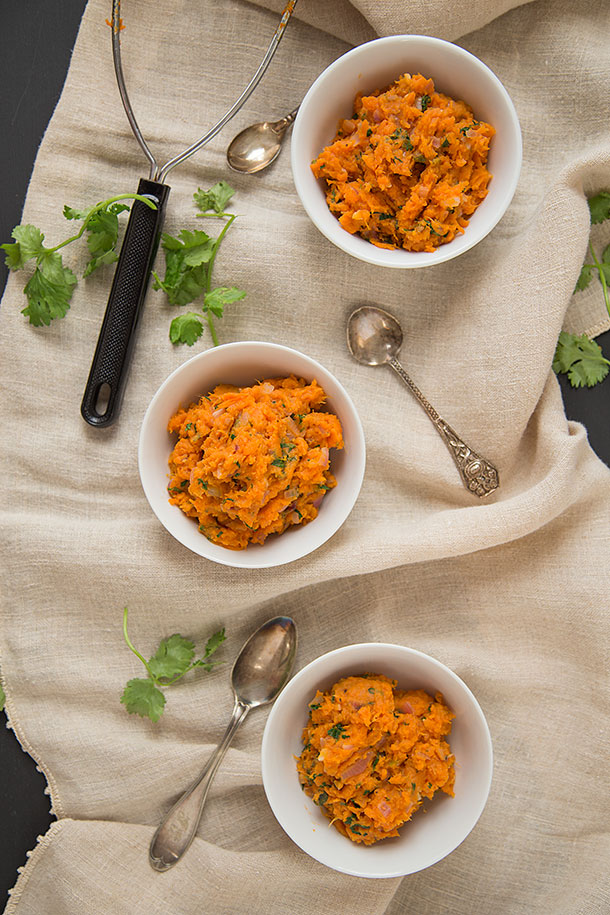 How about a rustic sweet potato mash with butter, shallots, garlic, and herbs. It's simple but a very easy to make and classic side dish.
---
I hope you guys enjoyed this! Don't forget  this Friday, November 13th, from 4-6pm I will be doing a book signing at River Oaks Bookstore in Houston! Come out and get your book signed. Click here to get your free RSVP !