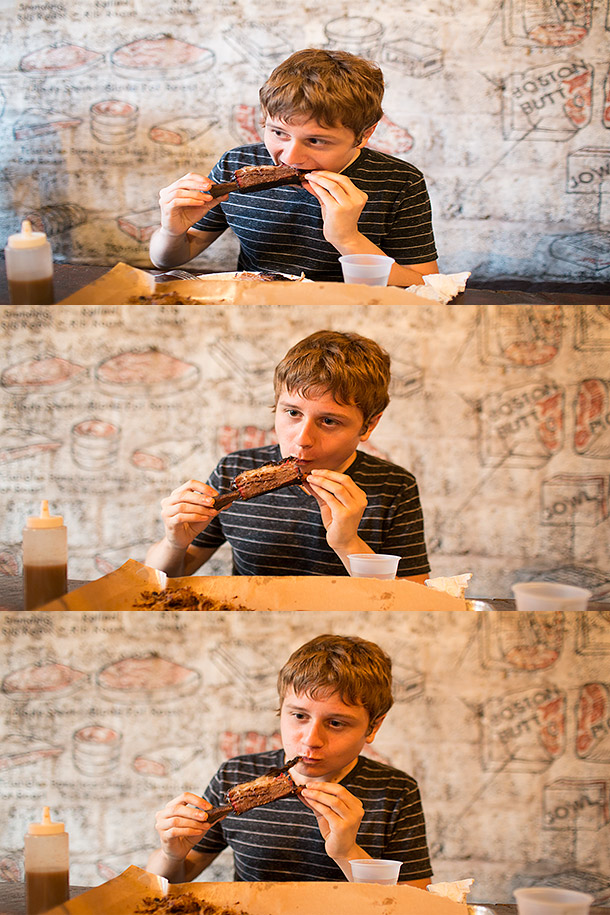 1. I find it really annoying when people approach me for nutritional information or advice and then shun my advice because they didn't want to hear that they had to give up "x" item. (Did you expect it to be as easy as popping a pill or something?)
2. I die a little bit inside when someone tells me they love to cook and then proceed to tell me their  favorite thing to cook is pasta.
3. I really, really don't like kale. I've tried it 3 times and still haven't found it very appealing. I'm going to keep trying because I believe that I may just be cooking it wrong due to the fact that I pretty much like every vegetable in some way.
4. My math skills are absolutely down the drain, seriously, sometimes I have to think about some of the easy ones.
5. I eat white potatoes and white rice every once in a while. (Kaboom….Did you hear that? It was the sound of the Paleo police breaking down my door.) Oh yeah and I really like grassfed cheese, butter, heavy cream and yogurt. Whoops.
6. I get sick to my stomach whenever I see company advertisements for "healthy low fat products" when you know that they are clearly unhealthy. It's like if you know someone is lying to your face but you can't do anything .  Go be unmotivating and tasteless somewhere else like a cave or something. (Caveman pun not intended)
7. I am literally best friends with my local farmers from Yonder Way Farm. They're family to me, Jason (the man behind the animals) and I text all the time about certain cuts of meat, why people need to get into certain cuts, things that are wrong with the food industry and etc. It's glorious.
8. Sometimes my mouth isn't as clean as it should be and I'm not talking about dental hygiene.
9. I haven't cut myself with a knife while cooking in an extremely long time but I burn myself on a daily basis. (Is that hot, I guess I should check with my bare hand because that's completely logical?)
10. I haven't played a single video game in almost a year and don't really have time for them anymore but sometimes reminisce of the good ol video game times I had with my friends. (Although everyone seems to gravitating away from them now, or most of them at least.)