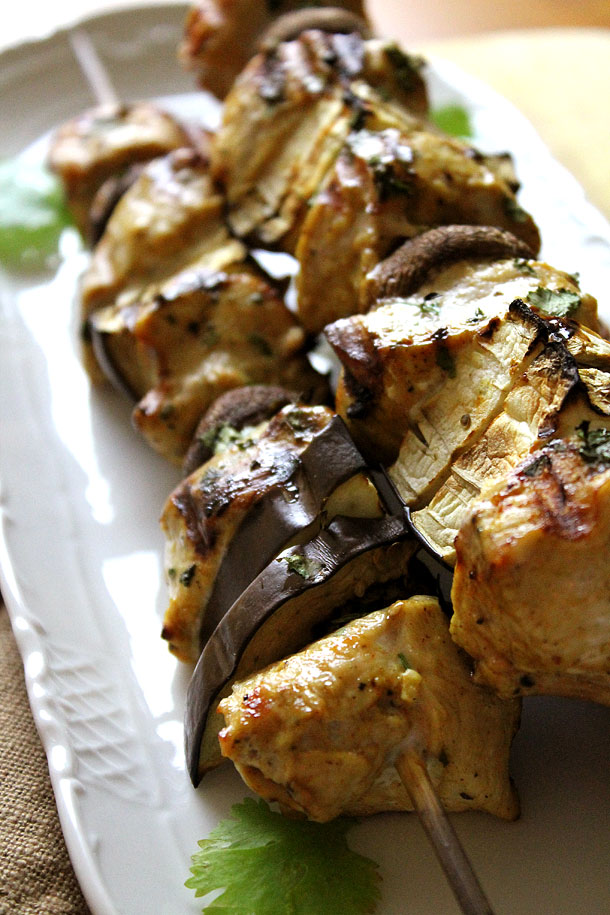 Some of the best flavors I have ever put together in the kitchen usually are when I'm on the run. Whether I'm running late for something or I'm running out of time to make dinner. Regardless if I'm in a hurry for some reason things just tend to end up really nicely. Most of the time that is. I think it might be because I think about it too much when I'm trying to create a recipe. Sometimes I force myself to sort of just make things taste delicious. But if I just go with the flow and stay unafraid of any flavors, its usually pretty successful.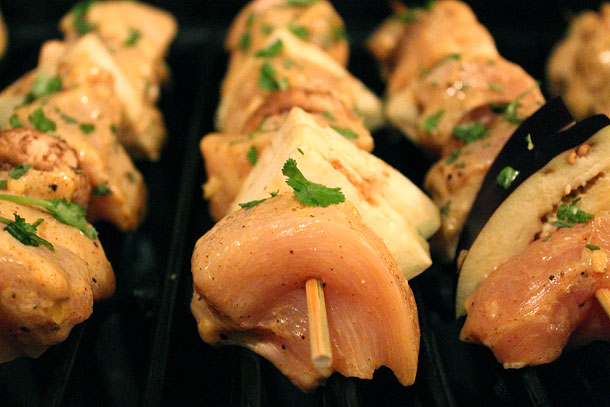 Although some people tend to get a little edgy when your trying flavors that may be a little extravagant for them. We can call them "the faint hearted". But I feel like its more like something I would call "culinary handicapped" meaning they just don't like trying new flavors or trying weird ones. To me this is a hindrance on the full enjoyment of life and if people were a little more adventurous they would end up being a lot happier as a person. But, as long as you wield your kitchen shears of terror and rule the kitchen with an iron fist people will generally back down and let you do your thing. Also in case you didn't notice a difference, which I'm fairly confident you did. I am using my brand new camera that I  just recently for the first time in the post. Its my very first DSLR camera and so far I am loving it. This camera is so powerful and so much fun I would have never guessed how great it is to have a DSLR.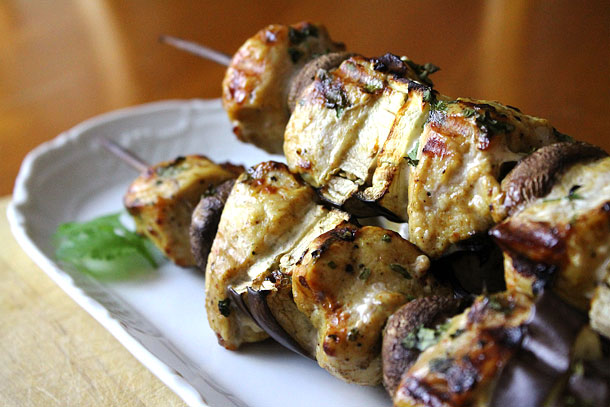 Also for those of you wondering what kind of camera it is, it's a Canon EOS Rebel T3 DSLR.  One thing I noticed that was really funny though, was right when I got it, the first few days I only took like maybe 5-10 pictures with it total and barely payed attention to them, most of the time I would kind of just go sit down and stare at it for a while and then go do something else. I was so starry eyed bye it that I didn't want to use it to much. Now that you know that you probably know that it was really hard for me to take photos after cooking. I had to wash my hands about a dozen times before I touched the camera because I didn't want a single molecule of those beautiful yet strong smelling spices within a 100 foot distance of my brand new toy. You know what actually I don't like calling it a toy, because it just seems derogatory to call it a toy. Its a, she. Yes it is now a she. In fact I'm naming her. I shall call her Léone.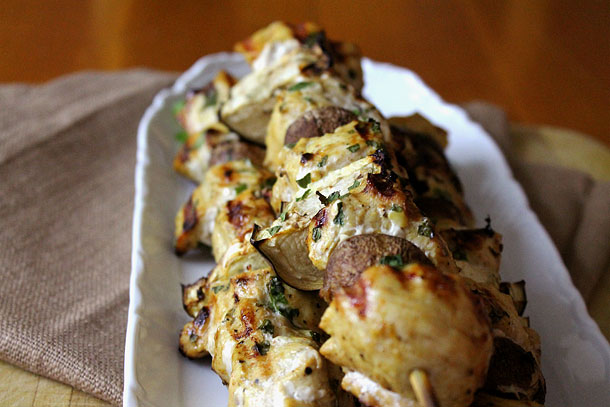 Aside from me raving about my camera. These chicken skewers are absolutely delicious, and I seriously recommend you use fresh coriander (aka cilantro) because it really makes a huge difference in flavor.
Yogurt Marinated Masala Chicken Skewers
Ingredients
1½ lbs chicken breast cubed
¼ cup full fat yogurt (could use up to a whole cup depending on how much marinade you want but ¼ cup was the perfect amount for me. It thorougly coated it without drowning the meat in it)
1 teaspoon lemon juice (about ¼ lemon squeezed)
1 Tablespoon walnut oil
1 handful of fresh coriander leaves (cilantro) torn into small bits
1½ teaspoons garam masala
½ teaspoon mustard powder
½ teaspoon turmeric
¼ teaspoon paprika
¼ teaspoon cayenne pepper
2 garlic cloves Minced finely
Salt and pepper to taste
1 medium eggplant sliced ½ inch thick
4-8 ounces of brown mushrooms (italian or baby bellas work well) leave whole
Instructions
Soak wooden skewers in room temperature water for about 10 minutes or while marinating.
Combine chicken, yogurt, oil, garam masala, mustard powder, turmeric, paprika, cayenne, garlic, salt and pepper in a medium sized bowl and mix until chicken is well coated and covered.
Cover with plastic wrap and place in fridge to marinate for at least an hour. (You can either choose to completely skip letting them marinate for an hour and just toss them in the mixture and throw them right on the grill or marinate them up to 24 hours)
Preheat grill over medium high heat
Once finished marinating pull chicken out of fridge and mix again to reincorporate all of the marinated meat.
Begin adding chicken and vegetables in a pattern. I started mine with chicken followed by two slices of eggplant then chicken then 1 mushroom then chicken then two slices of eggplant again and then chicken once more. You can fill your skewers up as much as you like and in any pattern you wish. Sprinkle with torn coriander.
Carefully slightly grease grill with a paper towel soaked in oil and then add skewers to the grill. Once a good sear has been reached lower the temperature to medium heat and close the lid. Cook approximately 3-5 minutes each side.
Garnish with fresh coriander, Serve and enjoy!
Notes
My mom is a bit of a wimp when it comes to spiciness so this recipe isn't very spicy. If you want to punch the level of spiciness up then add ½ teaspoon or more of cayenne pepper. And lastly please don't tell my mom I called her a wimp. She wouldn't like that.