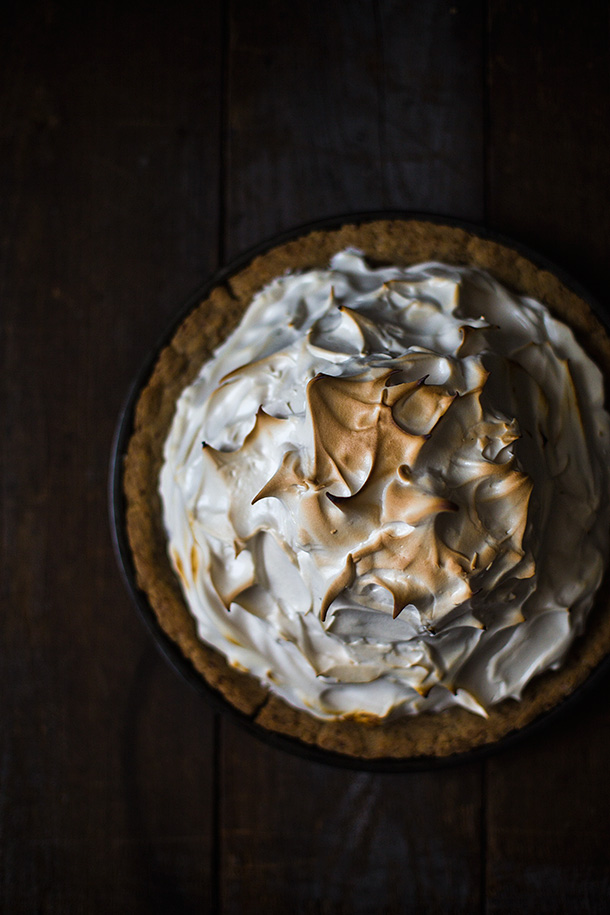 Although I've been back home for about a week from my vast travels I'm officially back according to the internet. Due to the the circumstances of the season I had to find a way to get something for thanksgiving in at the last second for you guys and gals. Despite the fact that I haven't gotten to cook or practice food styling for 2 months I am still going to do my best to come back strong, and by that I mean to almost fall apart because I thought I lost how to create recipes and photograph food.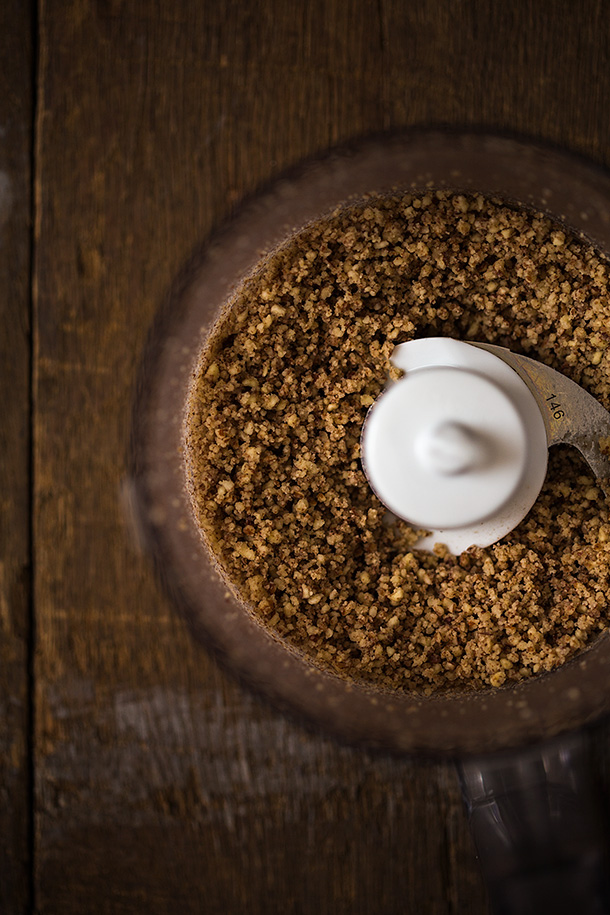 I had so many inspirations from my trip, mainly from all of the absolutely amazing and jaw dropping beautiful food that circulates around the places I visited. With this floating in my mind I couldn't help myself but prepare something with some extra flare, visual flare in this case.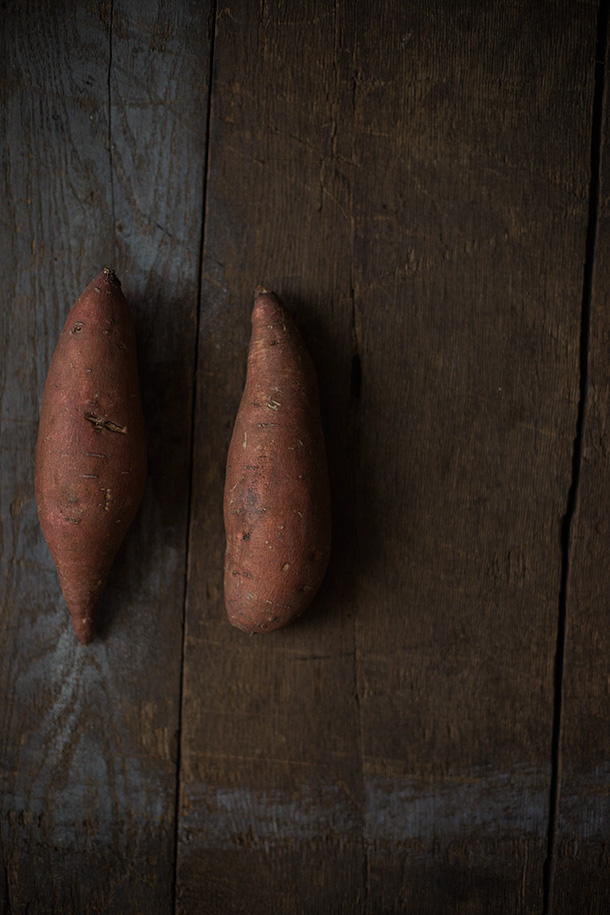 I remember ranting at some point in one of my posts about how ridiculous I thought it was to add marshmallows to sweet potatoes for thanksgiving and how doing so basically made it a dessert yet it's served as a side dish along with the savory food. Today I thought about that notion and figured that maybe I should make a dessert like that. Make the dessert that this abominable side dish should have been.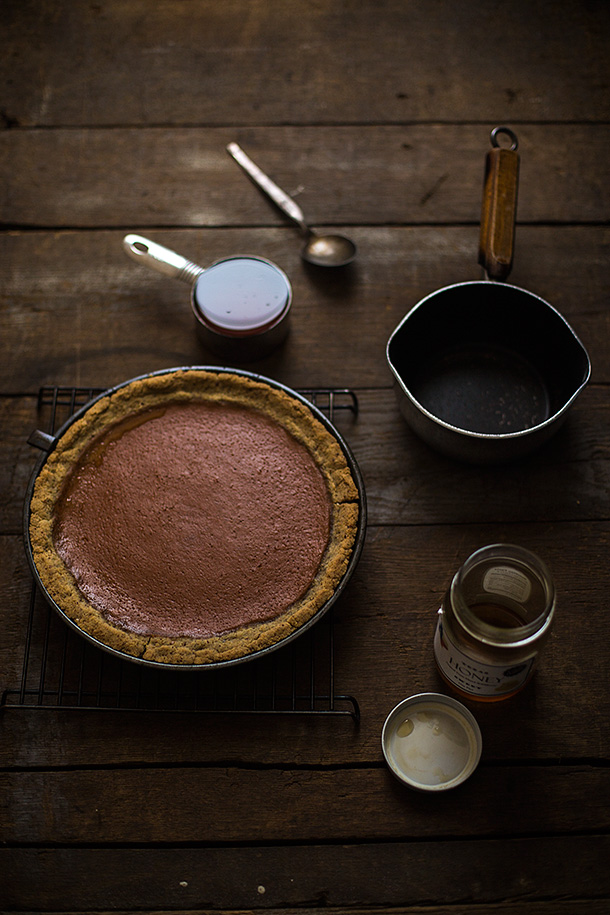 Faced with the thought that this would be difficult I went for it anyway and was quite surprised how easy it was to put it together. The cooking of the filling is simple and easy and doesn't require any pre-baking of the crust, and the meringue is extremely easy to make yet very stable. So it's a win win, minimal effort for something that seems like you worked your whole day to get right.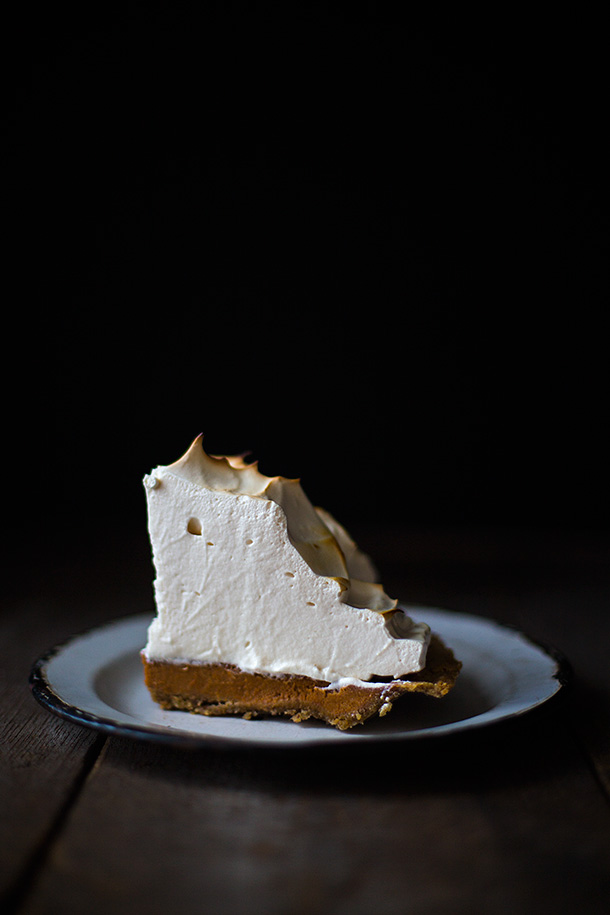 I've already convinced my family that this is going to replace the wretched marshmallow sweet potatoes in the form of a dessert. So do your family and yourself a favor and make this pie for thanksgiving. Jaws will drop, people.

Sweet Potato Meringue Pie
A gluten free, grain free, and paleo sweet potato pie topped with a heap of thick and creamy toasted meringue.
Ingredients
Crust:
1½ cups blanched almond flour
½ cup pecan halves
1 egg whisked
2 tablespoon butter or coconut oil, softened plus more for greasing
½ teaspoon salt
1 tablespoon coconut sugar
Filling:
1 pound sweet potatoes or 1 can of sweet potato puree
3 eggs
½ cup full fat coconut milk
½ cup coconut sugar
½ teaspoon ground cinnamon
¼ teaspoon salt
Meringue
1 cup honey, or maple syrup, or ½ of each
½ cup water
3 large egg whites
pinch of salt
1 teaspoon vanilla extract
Instructions
Preheat the oven to 325 degrees fahrenheit. Add pecans to a food processor and pulse until you get a slightly coarse powder. In a medium sized bowl combine almond flour, salt, and pecan with a fork. Add egg, and butter or coconut oil and mix until thoroughly incorporated. Grease an 8-9 inch pie pan with butter or coconut oil and press the pie dough into the pan to form evenly without any thin spots.
If using fresh sweet potatoes wash and cook them in a microwave for 10 minutes on high (prick them with a fork all over if using microwave method) or in the oven at 425 for 40-50 minutes. Scrape out the cooked flesh into a blender or large food processor and add remaining ingredients for the filling. Pour the filling into the molded and unbaked pie dough and place in the oven for 50 minutes with a pie shield over the crust or a makeshift shield like this one.
Pull the pie out and let it cool. While cooling add the honey and water to a small skillet and bring to boil until it reaches 240 degrees fahrenheit (soft ball stage). Meanwhile in a stand mixer add the egg whites and salt and beat until soft peaks form. While beating on high slowly drizzle the honey syrup down the side of the bowl into the meringue and beat until it forms stiff and smooth peaks that are reflective and warm to the touch. Beat in the vanilla extract.
At this point the pie should be cool, mound the meringue on top of the pie and shape decoratively with a spatula. Place under the broiler for 30 seconds until browned. Optionally torch it lightly with a kitchen torch.
Notes
This created slightly more meringue than expected but I like a lot of meringue so I put a lot on my pie. If you wish you use less than you can put about ¾ of the meringue that's made onto the pie and leave the rest for other uses or to bake in the oven as meringue cookies.